The toys we play with the most in our house are the construction toys, so there was much excitement when GALT sent us some Octons and JAWBones to test out.
I'd never come across JAWBones before, but Z, who is 5, loved them as soon as he saw them. The 100pc set is enough to build a whole host of different models, the possibilities are endless. The set comes with plenty of ideas which Z found easy to copy from the instructions, but you can also build your own creations, which is what my younger daughters did.
The pieces either swivel, rachet or snap into place which is very different to other construction toys we have, but it didn't take Z long to get to grips with them. JAWBones are great for helping to teach children to follow instructions, improve spatial awareness and stimulate imaginative play.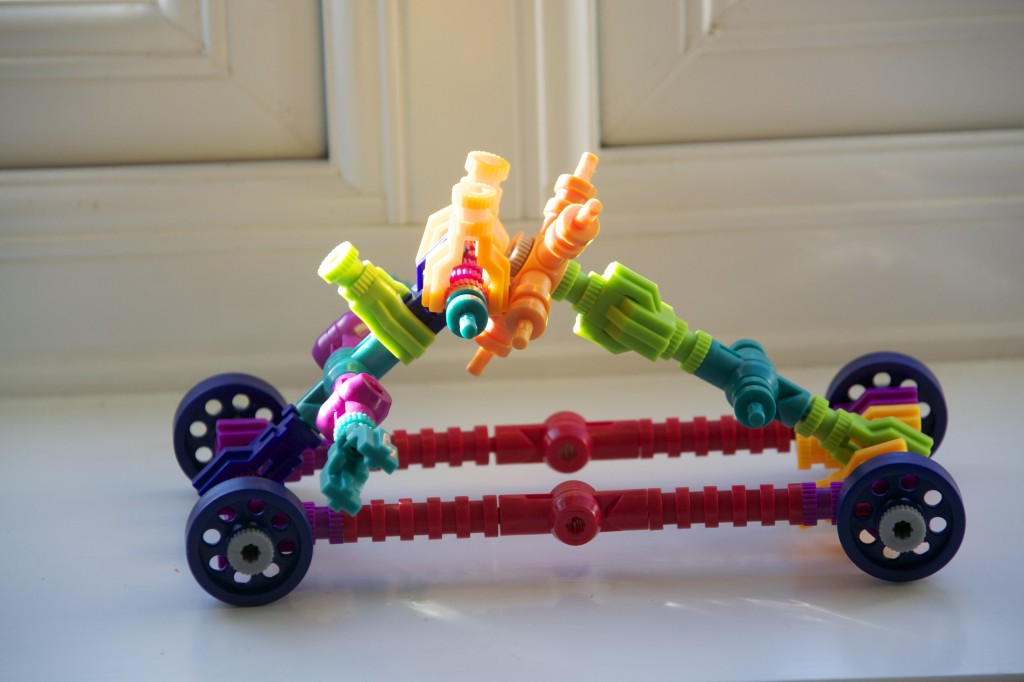 The 100pc set comes with its own storage jar and is £14.99, which I think is very good value for the amount of play you get from it. Also available are smaller 25 and 35 piece sets starting at £4.99.
We already loved Octons, but a second box gave the children much more scope to play and less arguing over the bits. For £6.99 you get a box of 48 octons, again you can either follow the instructions or create your own. We've had hours and hours worth of play from our Octons.
Another GALT product I just have to show you is Connecta Straws, this set is £6.99 and comes with 200 pieces of flexible plastic straws, connectors, wheels and building rings. Z and S spent a happy morning making hats yesterday.
What do you think?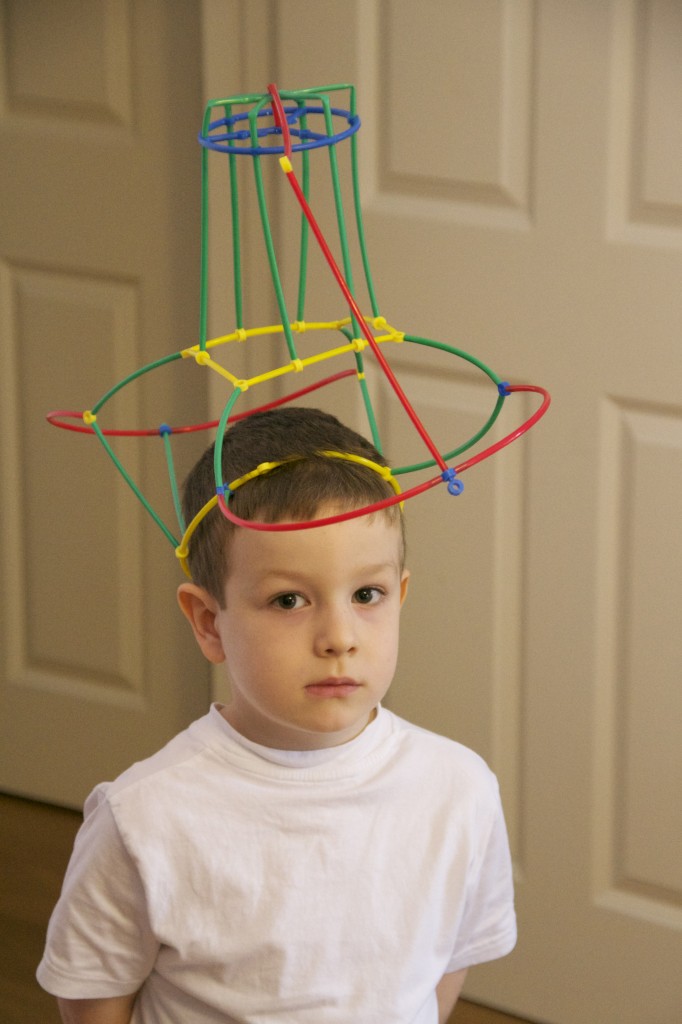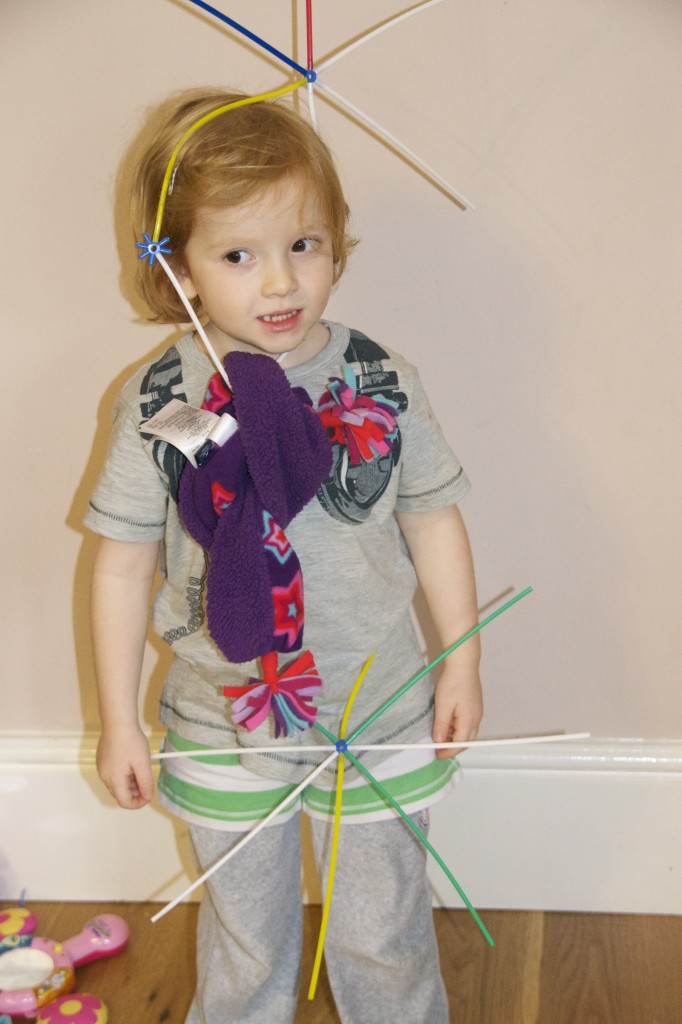 I would recommend GALT construction toys to everyone. They are great value, lots of fun and educational too.
We sere sent a box of JAWBones and Octons for the purpose of this review.
Last Updated on March 12, 2014 by Emma Vanstone