Most children love making fizzy potions with vinegar and bicarbonate of soda and it's even more fun with a theme, so today our fizzy potions have a fairy or maybe a witchy twist. I made some labels for the jars which you can download for free from the link in the materials section.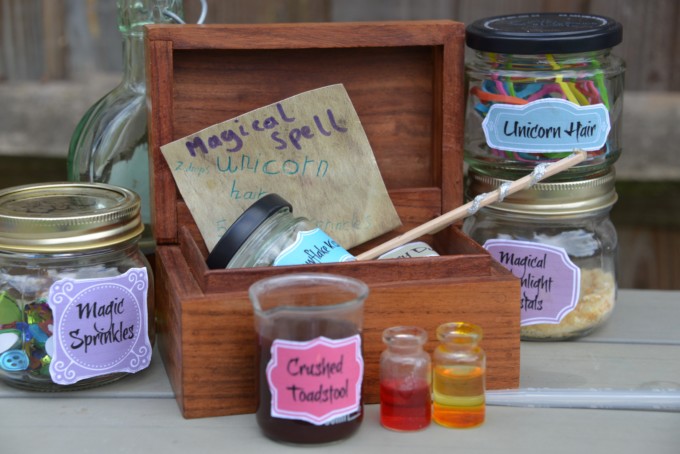 What you need to make a potion
Potion labels – download for free
Containers and jars
Pipettes or spoons
Bicarbonate of Soda ( Baking Soda )
Water
Food colouring
Vinegar
Glitter
How to make a potion

Spoon or pour the magical ingredients into different containers.
Try adding different combinations of food colouring, water, vinegar and bicarbonate of soda into a container. You should find it fizzes beautifully as soon as the bicarbonate of soda and vinegar mix.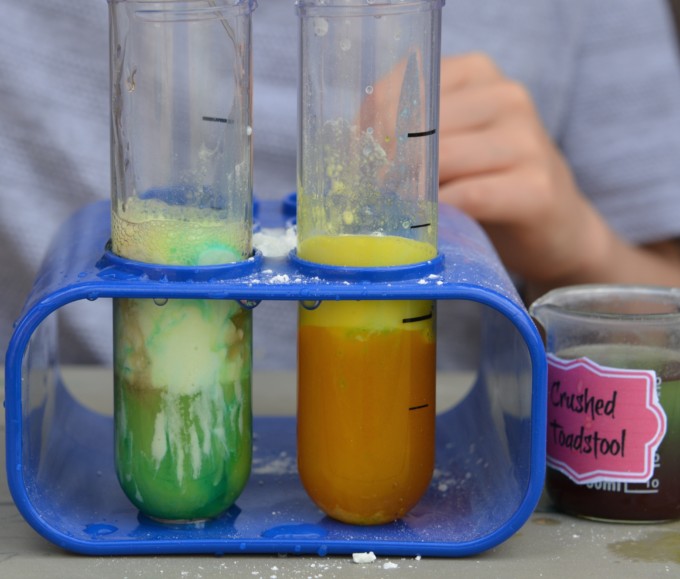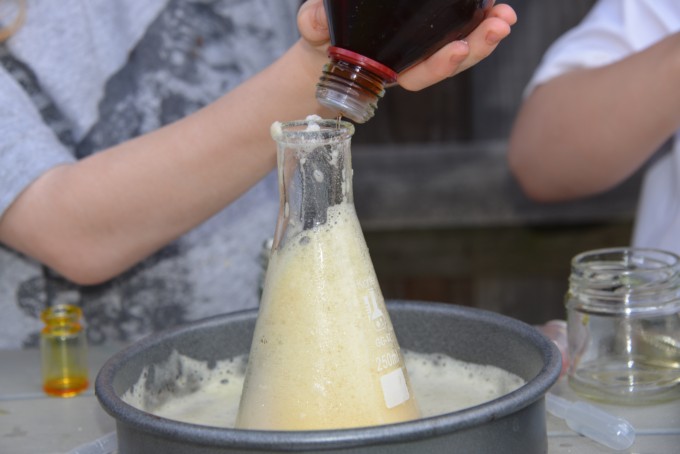 More fairy potion ideas

Write a recipe for the perfect magical, fizzing potion.
How could you make a colour changing potion? Clue: you'll need a red cabbage
How about making some Harry Potter potions? We've got labels for those too!
Download our Harry Potter potion labels.