Have you ever tried making music with glasses filled with different levels of water?
It's a great way to make a musical instrument, pretend to be in a band and learn a little science along the way!
What you'll need
Glasses or glass bottles
Water
Wooden stick or pencil
How to make music with glass bottles
Fill each bottle with a different amount of water. The first glass should be the fullest, and the last glass should have the least amount of water.
Tap each glass on the side and listen carefully to the sound.
Try blowing across the top of the bottle, is the sound different?
See if you can create some music!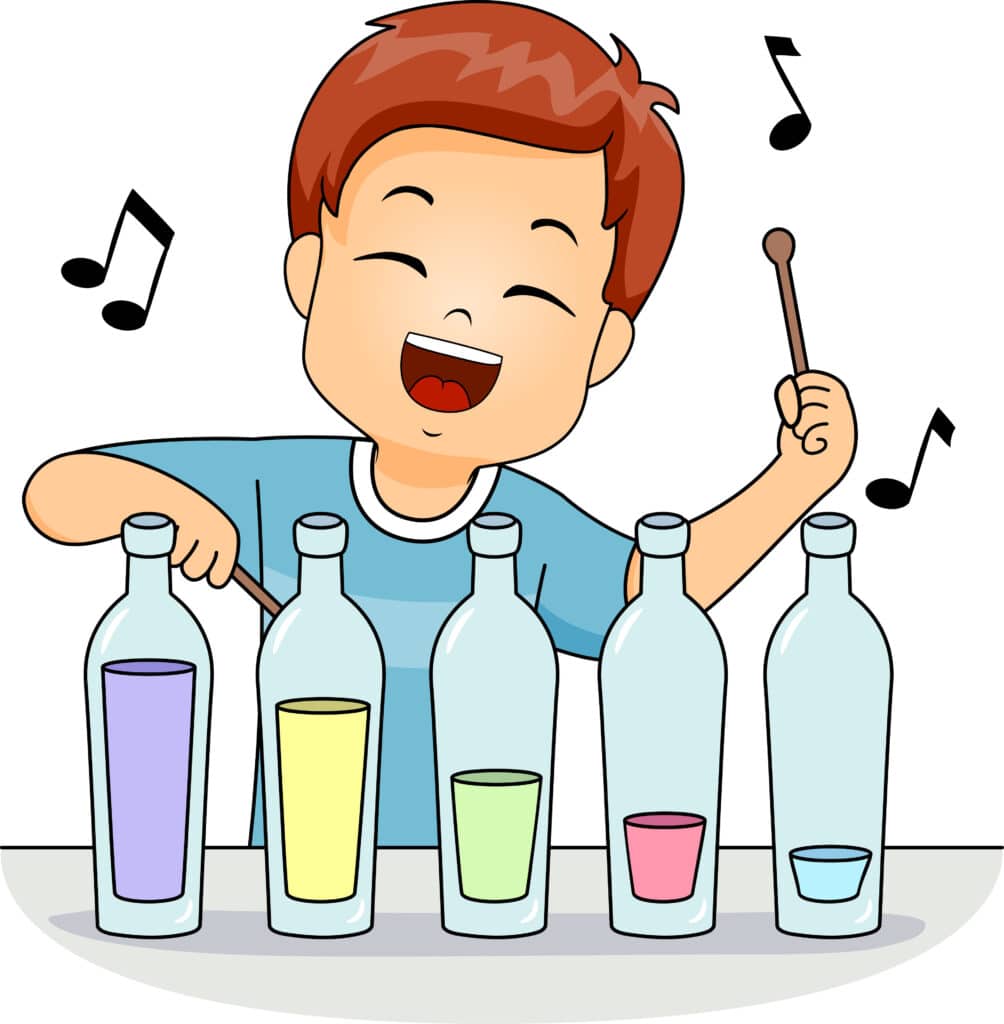 How does a water bottle xylophone work?
When you hit the glass you create vibrations. Vibrations make sounds. You can prove this by putting your fingers to your throat when you talk – you can feel the vibrations! The size of the vibration is called the amplitude – the bigger the amplitude, the louder the sound. The vibrations have to travel through the water – the distance affects the pitch, so the more water, the longer the distance, the lower the pitch, the less water, the less the distance, the higher the pitch!
More musical science experiments for kids
Learn about sound absorption and reflection with a homemade guitar.
Find out how you can see sound!
Last Updated on January 16, 2023 by Emma Vanstone