We're very lucky in that Learning Resources sometimes send us their great products to test out. Did you see our post about the Volcano where we made multi coloured lava?
Next up for us to to test is this brilliant Primary Science Lab Set, my favourite thing about the whole Primary Science range from Learning Resources is that everything is solid, chunky and perfectly sized for little hands. Most of our science equipment is used at home as well as school, and I've always found Learning Resources products to stand up to heavy usage really well.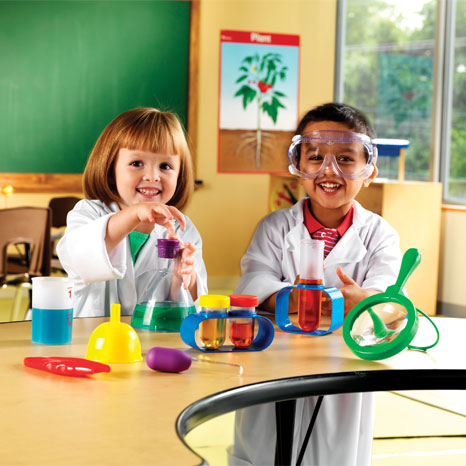 The lab kit is perfect for people like us who do a lot of experiments at home and also fantastic for people who are less confident with science as it comes with a set of activity cards which explain each activity fully so you can follow the beautifully laid out step by step instructions with your child. Older children would be able to work through the activities with little supervision.
Hannah and I started with the volcano experiment, she was thrilled to have some new safety goggles to wear. As with the rest of the kit, the goggles are great quality. The instructions actually say to use the beaker not the conical flask, but we were too eager to start to read the instructions properly.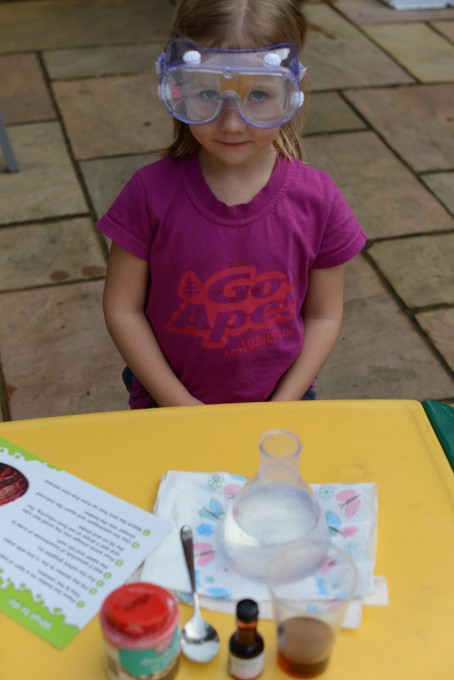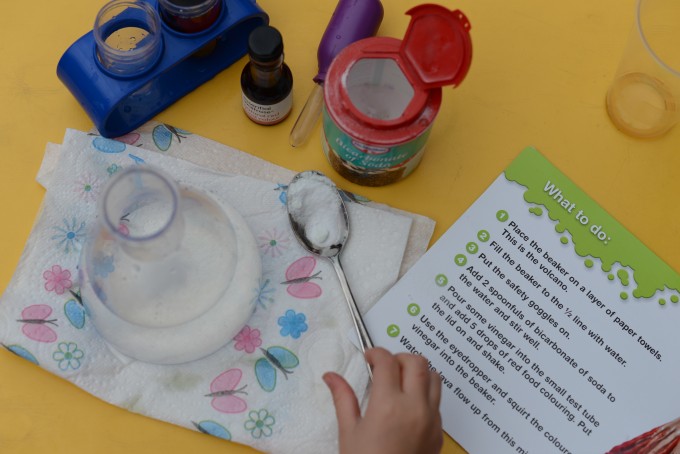 Inspired by the cute little test tubes, I boiled up some purple cabbage,  drained the water and poured half into each test tube. Did you know red/purple cabbage makes a great indictor?
We used the pipette to drop a bit of vinegar into one test tube and some baking soda in the other. Unfortunately Hannah then added baking soda and vinegar to the opposite test tubes to see the fizzy reaction, but before she did that the vinegar tube turned a lovely shade of red and the baking soda green. It was such a great visual experiment and the two test tubes are perfect for observing the change.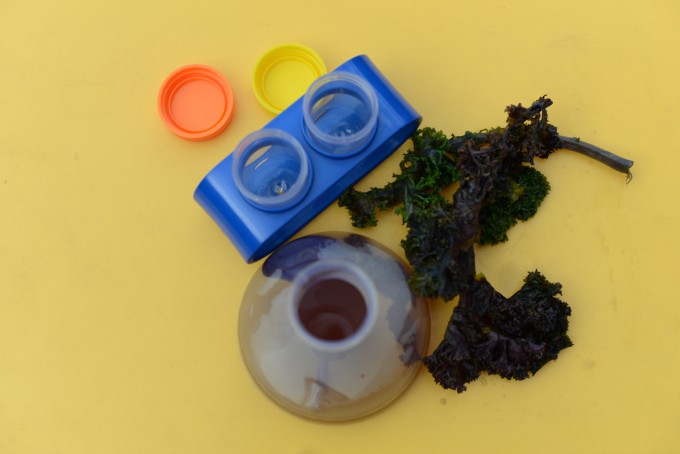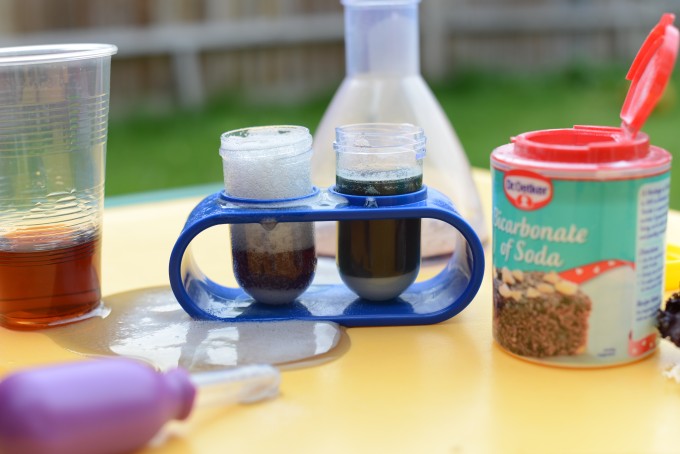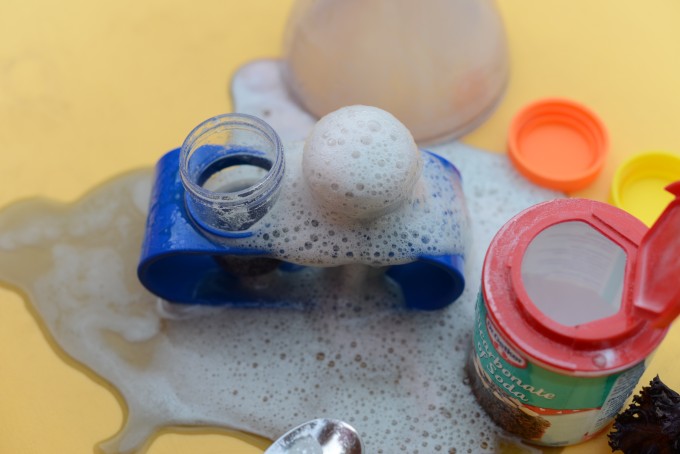 The set includes beakers, magnifying glass, funnel, pipette, flask, tweezers, goggles and large and small test tubes, basically everything you need to set up a mini laboratory. Hannah is very excited about other experiments she can try and has asked if tomorrow we can clean pennies in the little test tubes using lemon juice.
We're going to be using the lab set for lots more experiments, I'm actually really excited to have such good quality kit to use, so watch out for it popping up in lots of posts and videos coming soon.
We were sent the Primary Science Lab Set for the purpose of this review
Last Updated on September 29, 2015 by Emma Vanstone