I was searching for small motors for a STEM project when it occurred to me that I could use a Hexbug instead, which has the big advantage of no wires whilst still vibrating brilliantly.
I've got lots of ideas for fun things we can make, but first up are these spinning pens.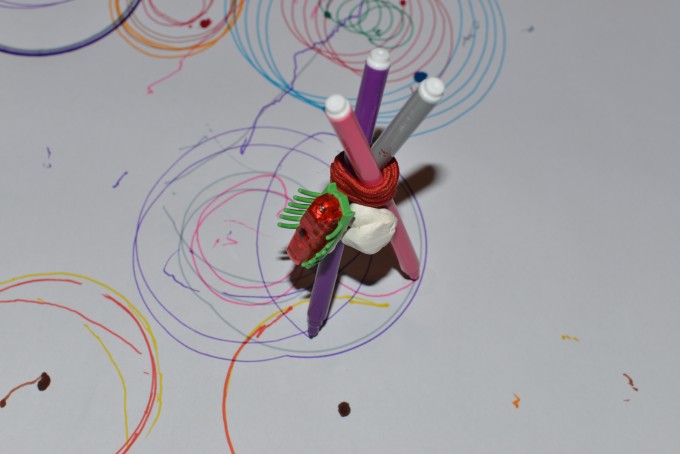 We also tried a giant version and made a huge piece of Hexbug Powered Pen art!

Hexbug Powered Pens
You'll need
Felt tips
Blue Tack
Elastic band
White paper
How to make Hexbug-powered spinning pens
Use the elastic band to tie the top of the pens together.
Separate the pens out and attach together with the blu tack.
Attach a hexbug to the side using a bit more blu tack.
Turn the hexbug on and watch the drawing.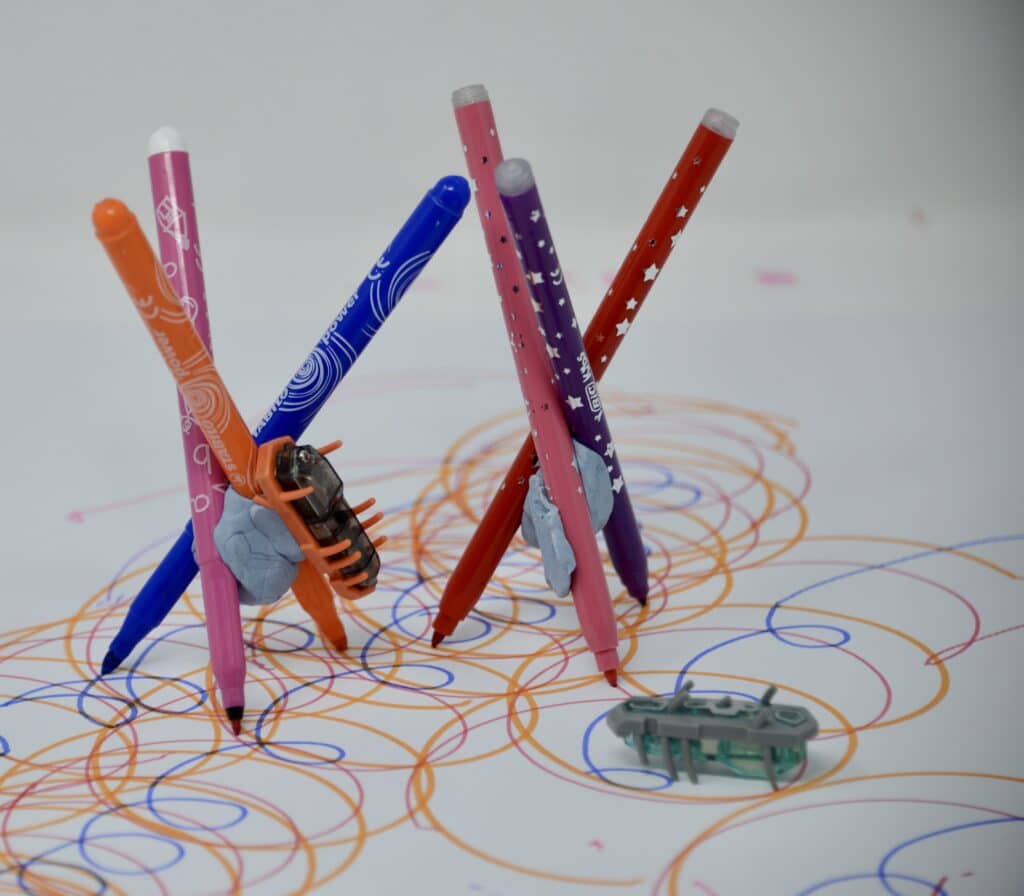 Extension Ideas
What happens if you place the pens further apart and then closer to each other?
Can you use two hexbugs?
What happens if you use longer/shorter or heavier/lighter pens?
Try placing the Hexbugs at the top and bottom of the pens and investigate what changes.
Can you go large?
Affiliate links
Last Updated on February 10, 2023 by Emma Vanstone