We've got some fantastic space experiments to share today ready for World Space Week 2019, do you have any space science plans yet?
We created a FREE downloadable booklet of space science resources for British Science Week last year so do take a look at that first.
Space Science Books
I also have a brand new space science book available! This Is Rocket Science explores the principles behind space flight explaining difficult concepts in easy to understand terms using fun and easy experiments and investigations.
Each project is designed to show how mechanical science and astrophysics work from the inside out, but without being overwhelming. Using everyday items like bottles, cardboard, glue and tape, you can build awesome rocket ships, launch pads and solar systems to learn more about scientific concepts like Newton's Laws of Motion, speed, gravity and air resistance.
Space Science Experiments for Kids
How does a spacecraft dock with the ISS?
Gain a little insight into how hard it is to control a space craft docking with the ISS in this tricky activity.
How is the Universe expanding?
Did you know the Universe is constantly expanding? Our balloon model demonstrates visually how this works!
Easy Rocket Experiments
Rocket Mouse
Find out how to make a rocket mouse. This activity is a great intro into the concept of forces and doesn't have to be mouse themed!
Straw Rocket
How far can you shoot a straw rocket? Try changing the angle and force to form your investigation.
Film Canister Rockets
Film canister rockets are fantastic fun and very explosive so don't forget to stand back.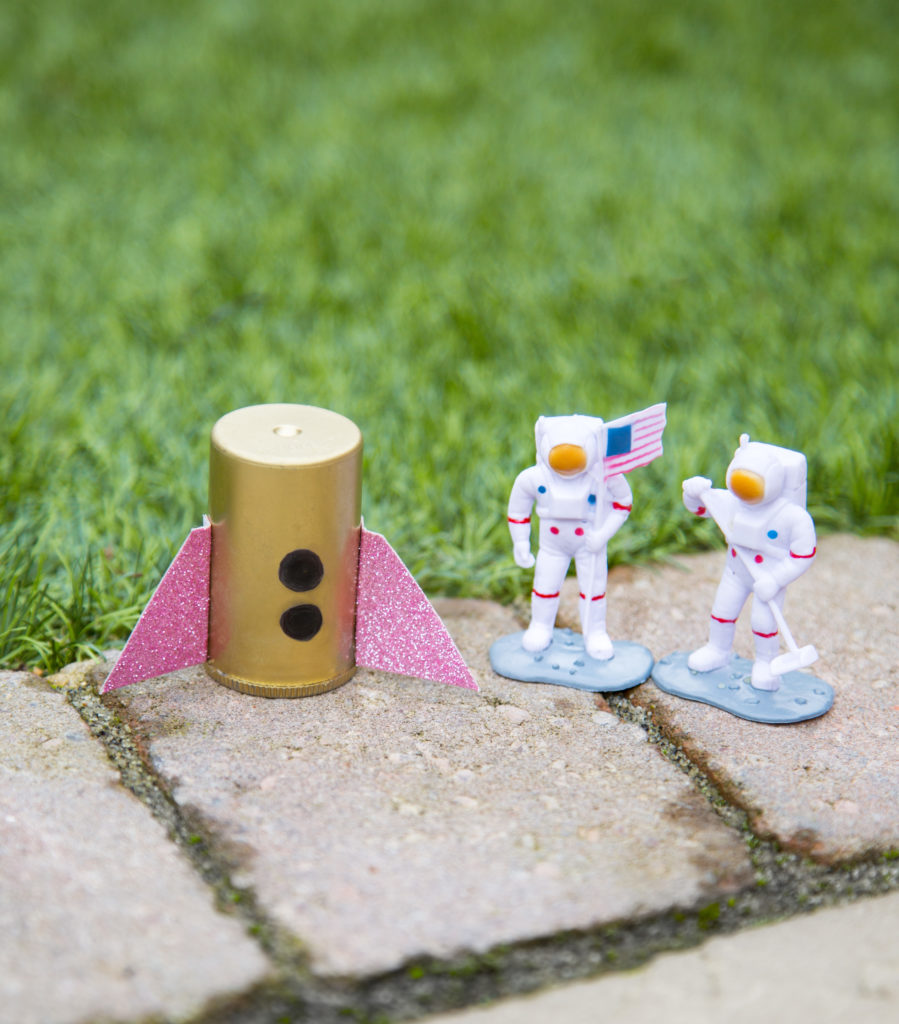 Water Powered Bottle Rocket
Finally, one of our all time favourites, making a bottle rocket!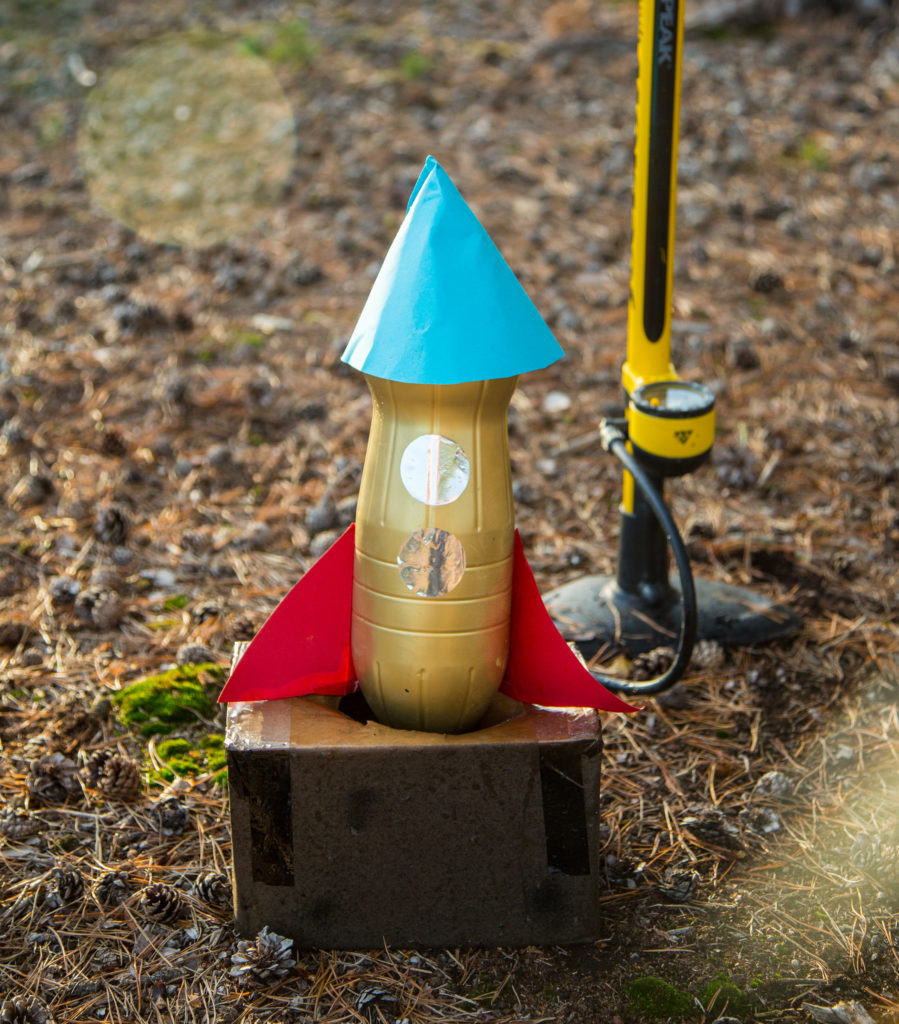 Astronaut Experiments
Fix the astronauts glove
What would you use to fix an astronauts glove with a hole in it? Why would a hole in a glove be very bad in space?
How do planets orbit the sun?
Find out how planets and moons orbit each other by wearing a Sun, Moon or Earth hat and walking around each other.
Star Wars Experiments
How about trying these easy Star Wars science ideas? We've got ice excavations, slime, pool noodle light sabres and lots more Star Wars activities.
Moon Experiments
Find out how craters form by dropping marbles into flour and hot chocolate powder.
Space Sensory Bin
How about a space themed sensory rice tray for little ones? You could add magnets and encourage children to find space junk that is attracted to the magnets.
If you enjoyed these space science experiments don't forget to check out our other easy science experiments for kids.
Contains affiliate links