Sinking and floating is great first science activity for even very young children ( carefully supervised ) and can easily be extended for older children. We're all about the pirates this week, so collected lots of pirate themed treasure to test. Do you know why things float in water?
What you need for a pirate sink or float activity
A large container half filled with water
Pirate treasure – coins, necklaces, bracelets etc
Somewhere to record your results. This could be paper, a chalkboard, whiteboard etc.
Plasticine or boats made from plastic containers – to extend the task
How to carry out a sink or float investigation
Ask the children to feel each object and predict whether each one will sink or float.
Record the predictions in a table
Test each item by dropping it carefully into the water.
Record the results for each item in the table.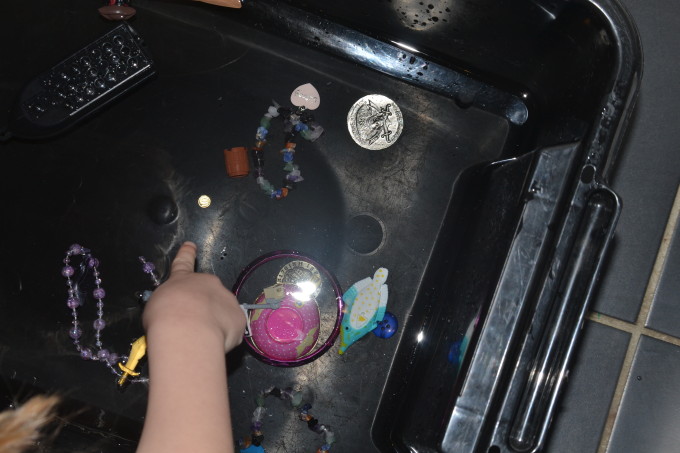 More sink or float investigation ideas
Make a boat using plasticine, check it floats and then carefully place each object that sank inside the boat. They should now float!
Boats made from recycled plastic tubs or even lemon skin also work well for this. We just used an empty tub and plasticine to attach the mast.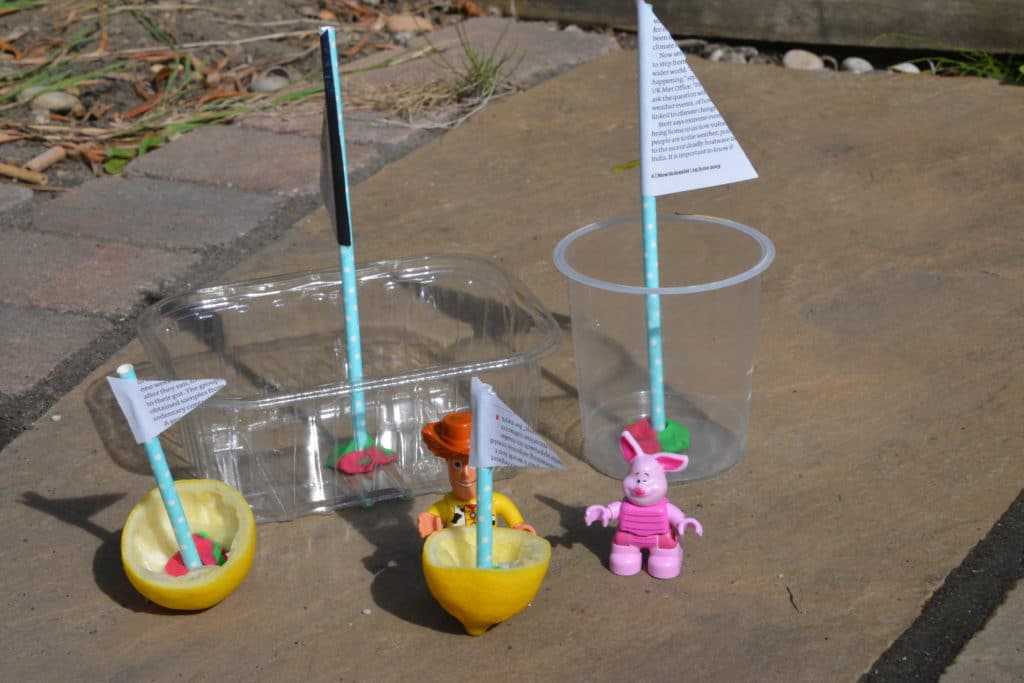 If you want to make a fancier homemade pirate ship, Red Ted Art has a great one.
To extend the learning further, try this fun pirate sorting game from Rainy Day Mum.
Another idea is to wrap the sinking pirate treasure in bubble wrap to reduce their density. This should also make them float!
More Pirate Activities for Kids
I've got lots more early years pirate science investigations and activities. These include making a treasure map, density jar and even creating pirate codes.
Do you have any pirate science activities or ideas to share with us?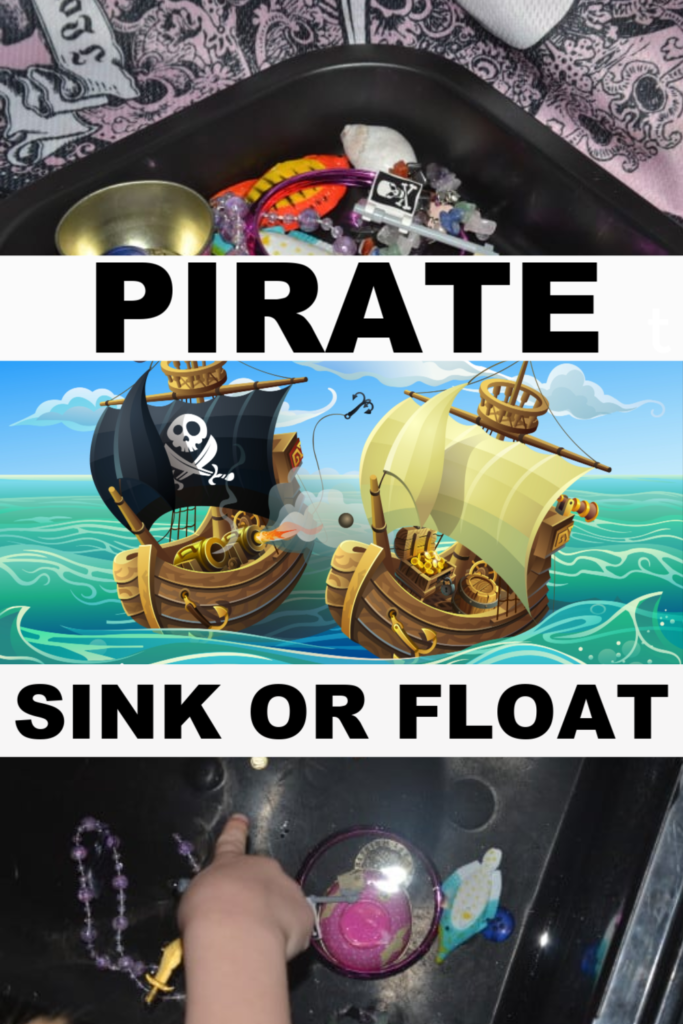 Last Updated on September 22, 2019 by Emma Vanstone