When I asked parents what puts them off doing science experiments at home one of the reasons was the mess, which after many a gloop covered kitchen floor I can definitely empathise with. So today, I'm sharing fun outdoor science experiments, making it much easier to clean up afterwards.
Awesome Outdoor Science Experiments for Kids
This one is messy wherever you do it, but we loved making these splatter patterns so much I had to include them. If you don't want to use paint, you could just use water.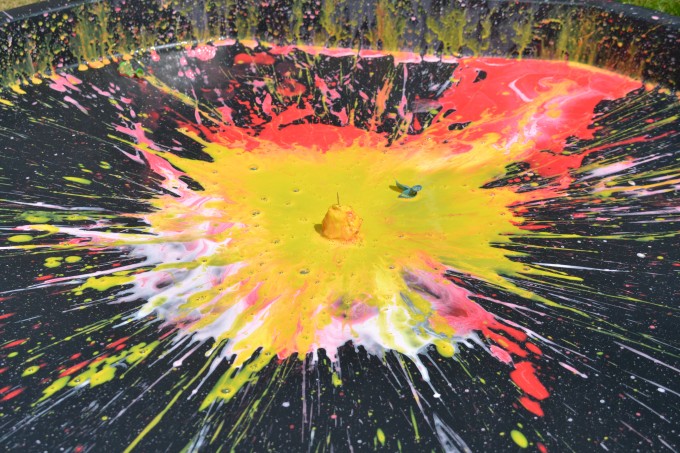 How about a bottle rocket or a film canister rocket?
Can you grow some flowers or vegetables? You could learn the different names for parts of as flower, observe the insects around them and look at the roots. Or, how about looking for wild flowers and trying to identify them?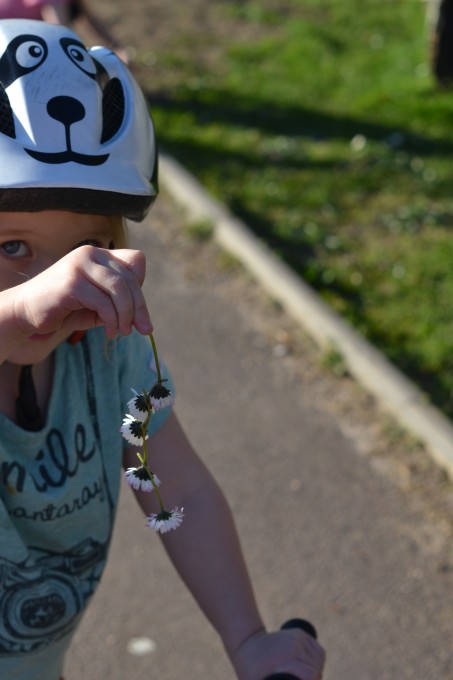 How about making a pinwheel and watch it move in the wind. We love this colourful version from Red Ted Art.
If you've got snow, you could make a snow volcano or even use sand in summer.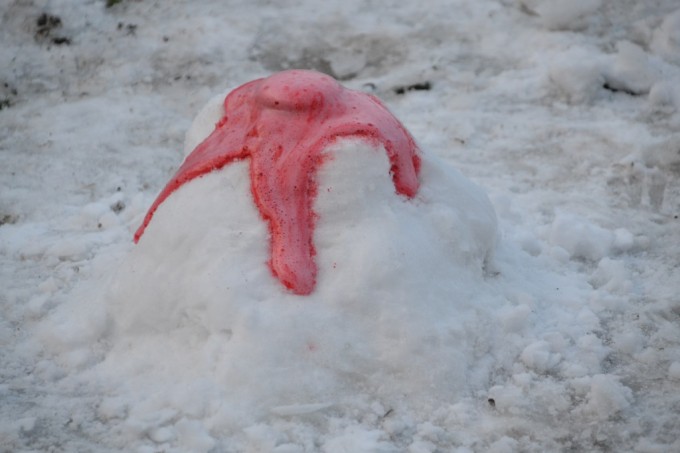 Or if you're on the beach how about trying to make the perfect sandcastle? Or some ice cream soup like Rainy Day Mum.
Learn about the weather with these weather investigations, including a pinecone weather station, making a mini hurricane and a rain gauge.
When the weather finally warms up, how about trying some science in your paddling pool. We especially loved the slippy slide, but do be careful.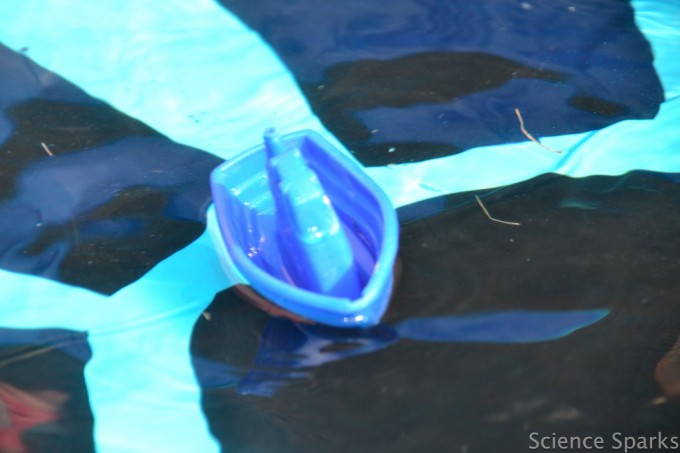 While you've got the paddling pool out, why find out if water balloons sink or float? Or explore properties of materials with this waterproofing activity.
Make some season themed Oobleck in a big tub outdoors or how about setting up a mini chemistry exploration station?
Clean up some muddy water and learn about filtering.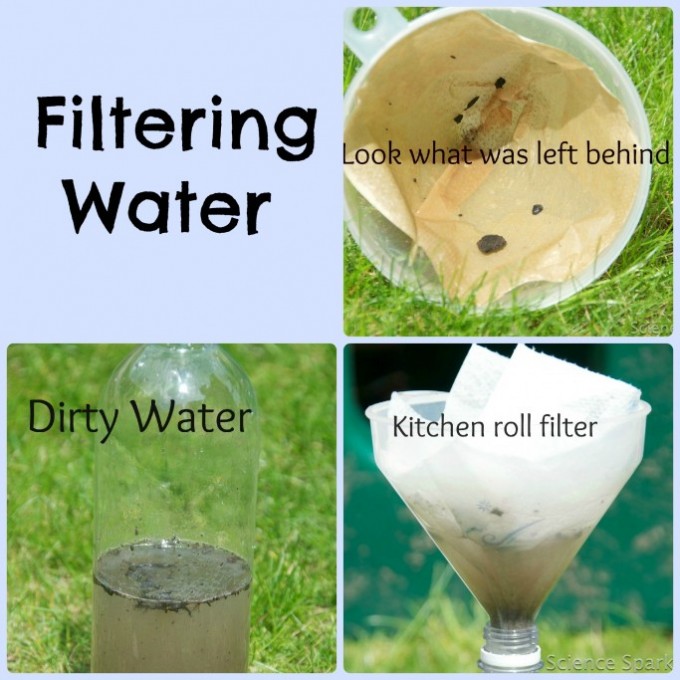 Work out how tall a tree is or try some simple measuring in the garden.
Inspiration Laboratories has a great outdoor sound hunt that would be huge amounts of fun for kids of all ages.
How about making some giant bubbles?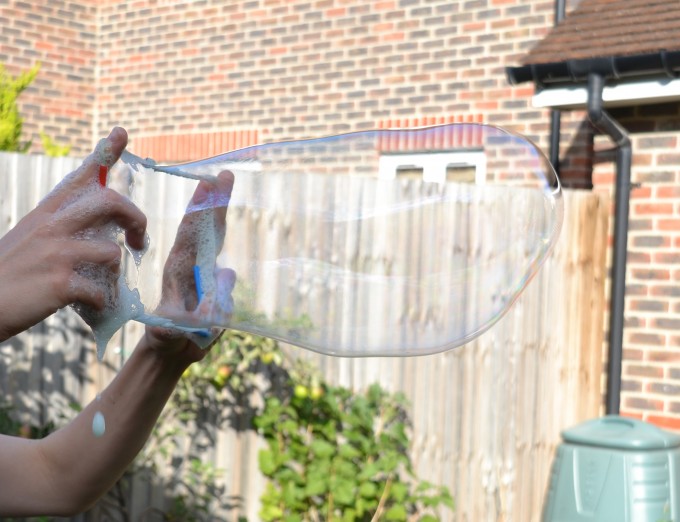 If you just want to get outside and have some fun, try one of these fun outdoor games from Mummy…Mummy..MUM!! We  especially like the pooh sticks idea!
Or, get out on scooters at any time of year with these fun homemade scooter and bike lanterns from Imagination Tree.
What are your favourite outdoor science experiments?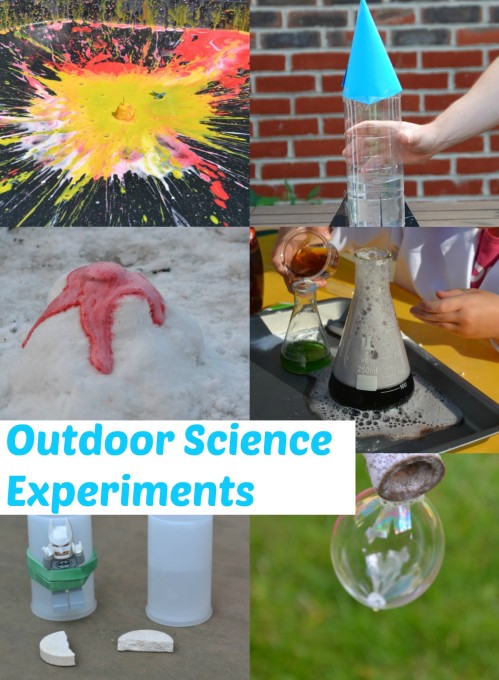 Related posts
Some of our favourite products
Last Updated on February 14, 2020 by Emma Vanstone