We recently came across Ora paper towels and were instantly drawn to them because of the unusual rocket shape. Then we found out that the round shape saves a lot of wasted paper as people don't usually use the corners and it doesn't need an inner tube so saving even more paper. Plus a round towel means it works brilliantly for making a cone for a rocket, fits perfectly in a funnel as a filter AND it's a lot cheaper than filter paper to use for chromatography. What's not to love??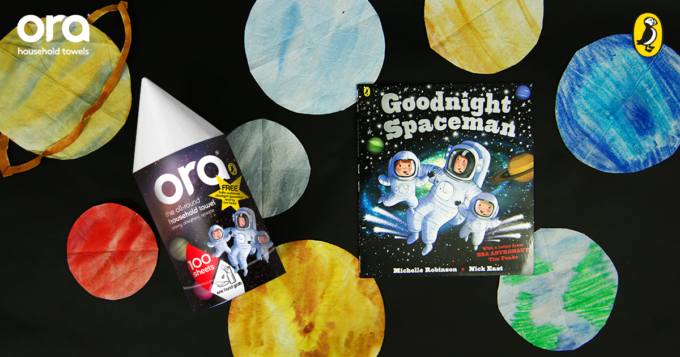 Here at Science Sparks we try to use materials people already have around the house for our activities and kitchen towel is something we use a lot. I asked my children what they thought we could use Ora for and their current favourite use is to use as a cone to carry an apple to school in! However, I looked at it and thought it would make the perfect rocket mouse!
How to make a Rocket Mouse
We made the Ora into a rocket rather than a mouse, but the process is the same.
All you need to do it place an Ora towel on top of the milk bottle and give the milk bottle a big squeeze. The Ora should shoot up into the air. We tried this using a sheet of Ora on its own, a sheet or Ora held together with paperclips and the plastic top of the packet too. All of them worked brilliantly.
Which do you think flew the highest?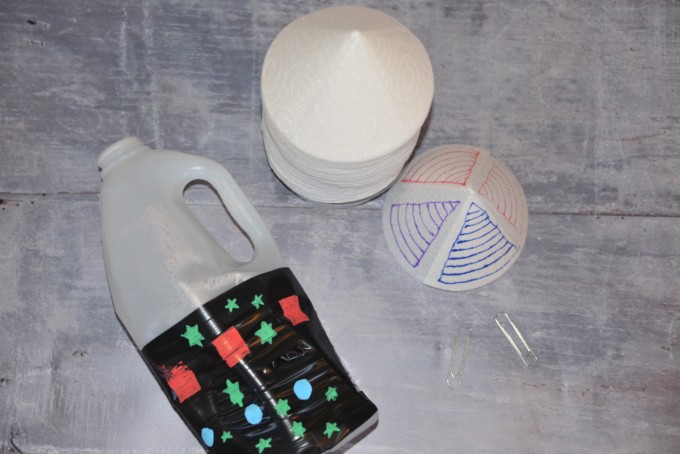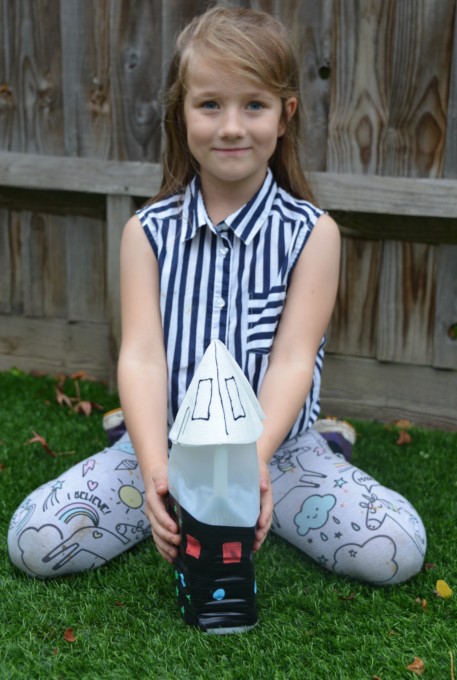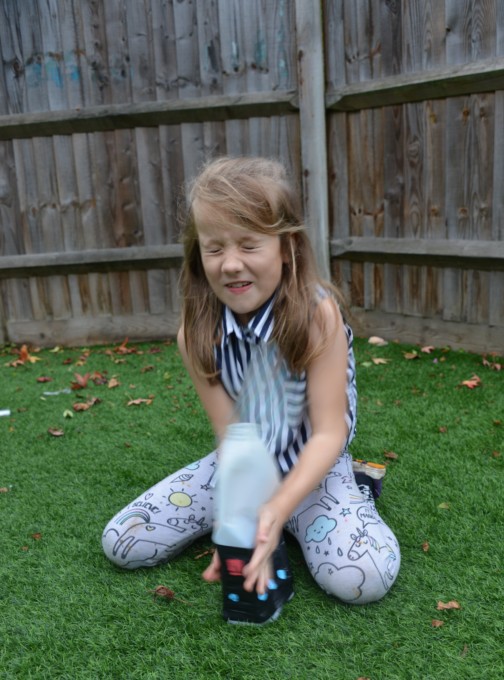 We're really excited to hear that Ora have partnered with Penguin Random House UK – the No 1 children's publisher in the UK, for an exclusive on pack promotion a free audiobook of Goodnight Spaceman with every purchase or Ora!
The Goodnight Spaceman limited-edition Ora will be available at Tesco and Asda as well as on-line on Ocado.  The single stack Ora retails at £1.90.
Goodnight Spaceman a recent collaboration for the publisher with the European Space Agency and UK astronaut Tim Peake. The book is about two space-mad little boys who are whisked away into space on an adventure beyond their wildest dreams. We can't wait to read it.
If you liked our activity why not try these Ora paper towel planets on the Penguin website.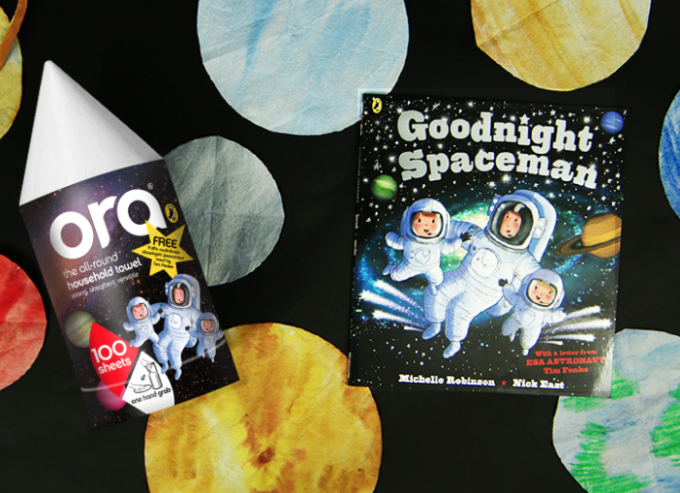 Win a brilliant space bundle
If you'd like to win a fantastic prize bundle including a hard copy or Goodnight Space, Ora kitchen towel and some space food, please complete the Raffleopter form below.
Terms and Conditions
Closes Midnight 24th Oct 2017
Winner will be selected by Rafflecopter and noticed via e-mail on the 2nd Nov.
The prize is non-refundable and no cash alternative will be offered.
The prize is non transferable.
Entrants must be 18 years or over.
The prize is the responsibility of Ora Paper Towels to send to the winner.
UK entry only
Entrants must be 18 years or over.
Last Updated on October 11, 2017 by Emma Vanstone