These spinning Ninjas are super easy to make. All you need is a paper cup, tissue paper, blue tack and a Hexbug. If you don't have a Hexbug, a spinning motor will have the same effect.
Materials
Paper cup
Tissue paper
Double sided tape
Blue Tack
Hexbug
Instructions
First decorate our cup to look like a Ninja, ours are modelled on Ninjago figures!
Once you've finished decorating, use blue tack to attach a Hexbug to the top of the cup.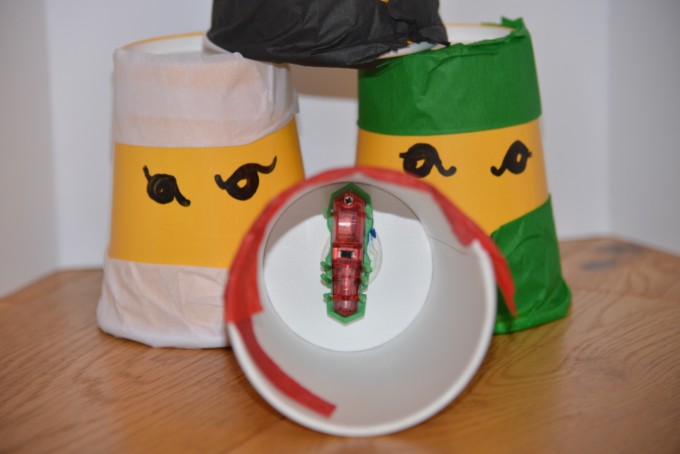 Turn the Hexbug on and watch the Ninjas spin.
More things to try
Test your ninjas on different surfaces, do they move as well? Does the noise change?
Can you make any other characters?
What happens if you use two Hexbugs or put one on the side of the cup instead of the top?
Does it matter if the Hexbug is on the inside or outside?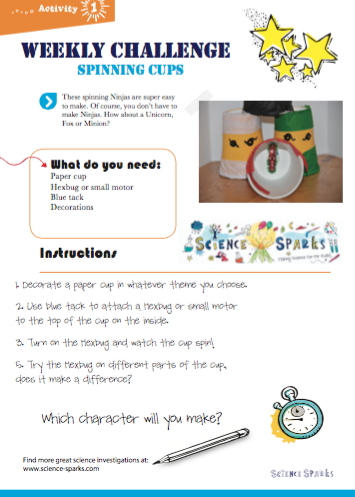 Last Updated on October 2, 2017 by Emma Vanstone