I remember getting my first telescope when I was 9 years old, and then desperately wanting to visit NASA and go to space camp a few years later. There's just something about space and the stars that is so fascinating. Two of my children are currently learning about space in school, so planets and stars are a big topic of conversation in our house right now.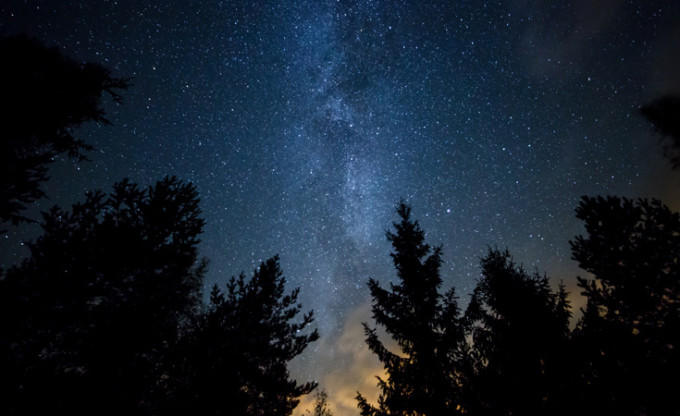 I'm really excited to see that Forestry Commission England are opening up forests after-dark for visitors to try some stargazing. We sometimes find it harder to spot stars and constellations at home because of the light pollution so I love the idea of experiencing the magic of the night skies from a dark forest.
Did you know five Forestry Commission forests have achieved Dark Sky Discovery status? Astronomy events will be held at forests across the country exploring the amazing world of stars and allowing everyone an after-dark adventure.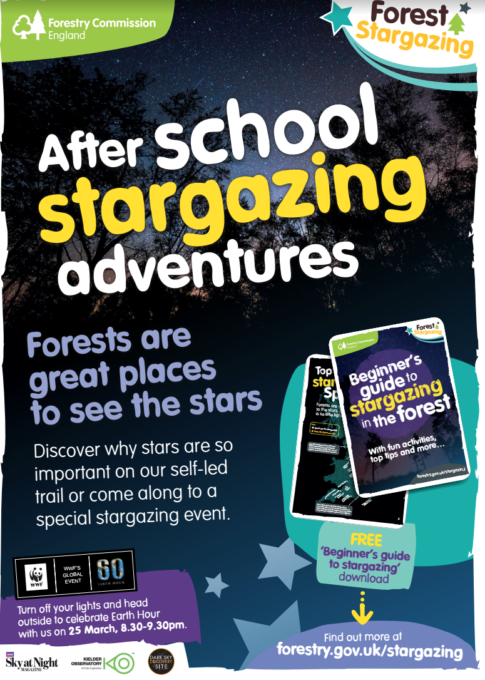 In partnership with the Met Office, visitors can also check out the daily cloud cover for participating forests, using a special stargazing map and investigate the Beginner's Guide to Stargazing in the Forest with top tips on how to stargaze, different formations to look for and how to navigate using the stars.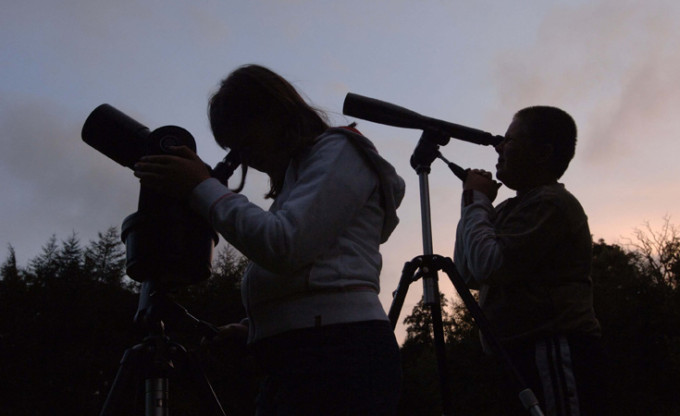 Since reading the Beginners Guide to Stargazing my children have been looking for stars every evening from our garden. We're becoming experts at constellation spotting.
The picture below shows my middle daughter out in her onesie and rain coat…it's become a common sight! I love her enthusiasm.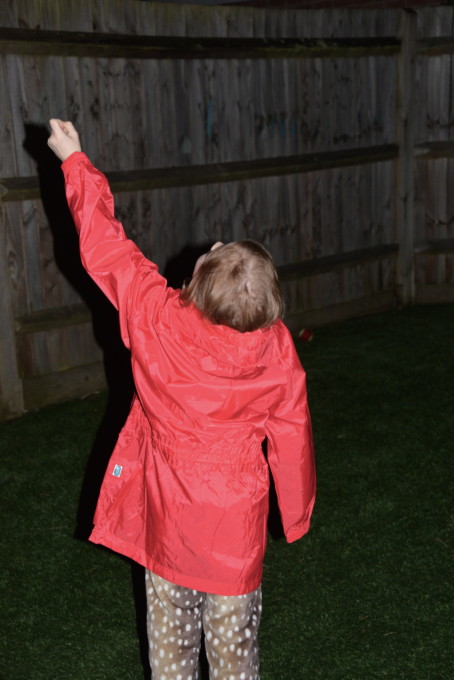 The Forestry Commission are launching their Stargazing campaign ahead of Earth Day so do visit the website to find out what's happening at your local forest.
Stargazing and Earth Hour Activity ideas
Here at Science Sparks we've got some great ideas for celebrating Earth Hour. Earth Hour this year is on Saturday the 25th March and Forestry Commission are hosting some great events to celebrate. See their website for more details.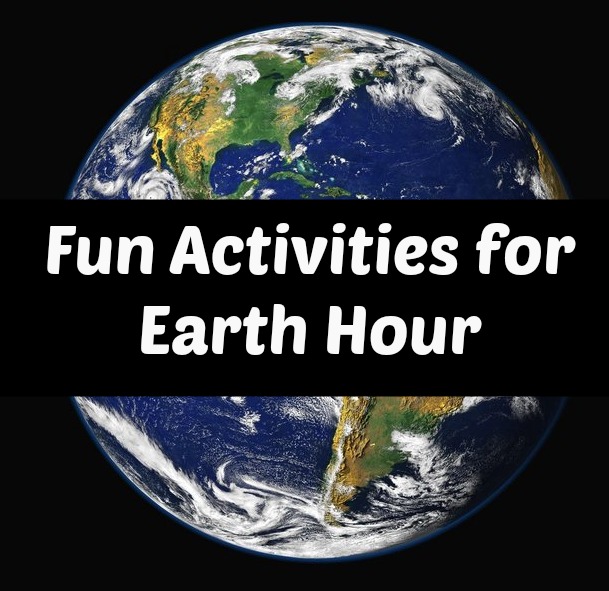 Last Updated on September 8, 2022 by Emma Vanstone