These super simple investigations are great for demonstrating the surface tension of water.
What is surface tension?
Surface tension is a force which causes a layer of liquid to behave like an elastic sheet or skin.
The high surface tension of water allows insects to walk over it. Pond skaters have long hairy legs, allowing them to spread their weight over a wide area. They press very gently on the water's surface so as not to break through it.
In a container of water, molecules below the surface are pulled together ( or attracted to each other ) equally in all directions, but those on top are pulled together more tightly, as they don't have water molecules above them; this draws them together to form a 'skin'. It is this skin ( surface tension ) that stops items on the surface from sinking.
Surface Tension Holes Experiment
You'll need
A big bowl of water
Some ground pepper (black so you can see it) or any other ground product with colour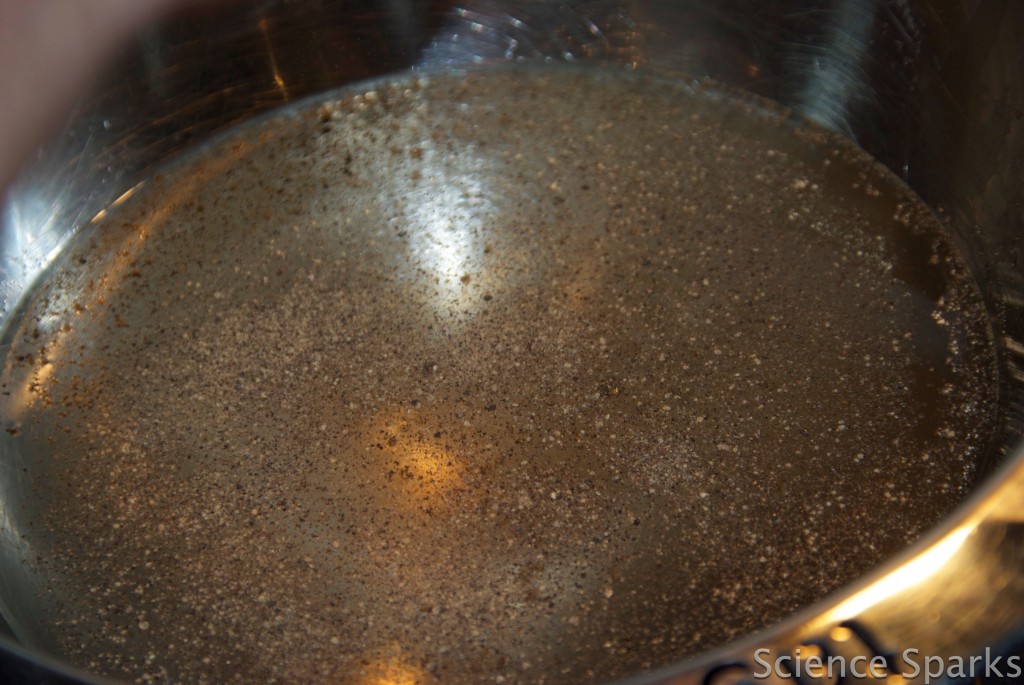 Washing up liquid ( dish soap )
Method
Once the water settles, sprinkle the ground pepper over the top.
Drip some washing-up liquid in the middle of the bowl and watch what happens.
A hole appears in the centre as the pepper moves outwards. This is your surface tension hole!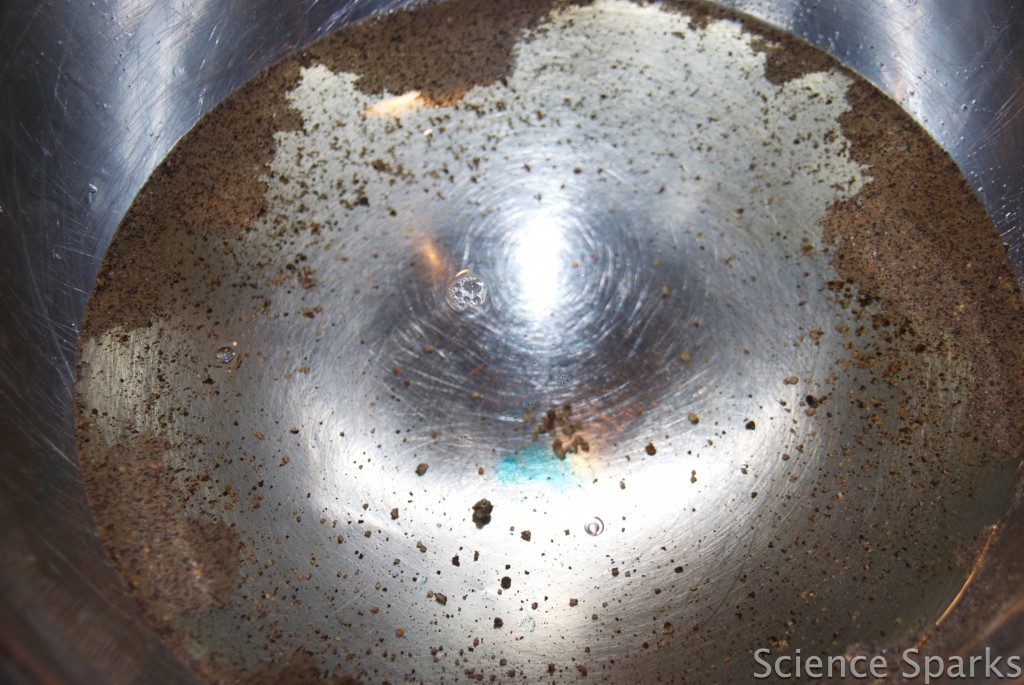 Why does this happen?
The surface tension hole is caused by the washing up liquid reducing the surface tension of the water. This allows the particles of water at the surface to spread out, starting from where the washing-up liquid was added.
More Surface Tension Experiments for kids
Frugal Fun for Boys has an excellent surface tension investigation using a coin and different liquids!
You can use washing-up liquid to disrupt the surface tension of water to race lolly sticks.
In a magic milk experiment the washing up liquid disrupts the surface tension of the milk, which makes food colouring spread out just like the pepper and water.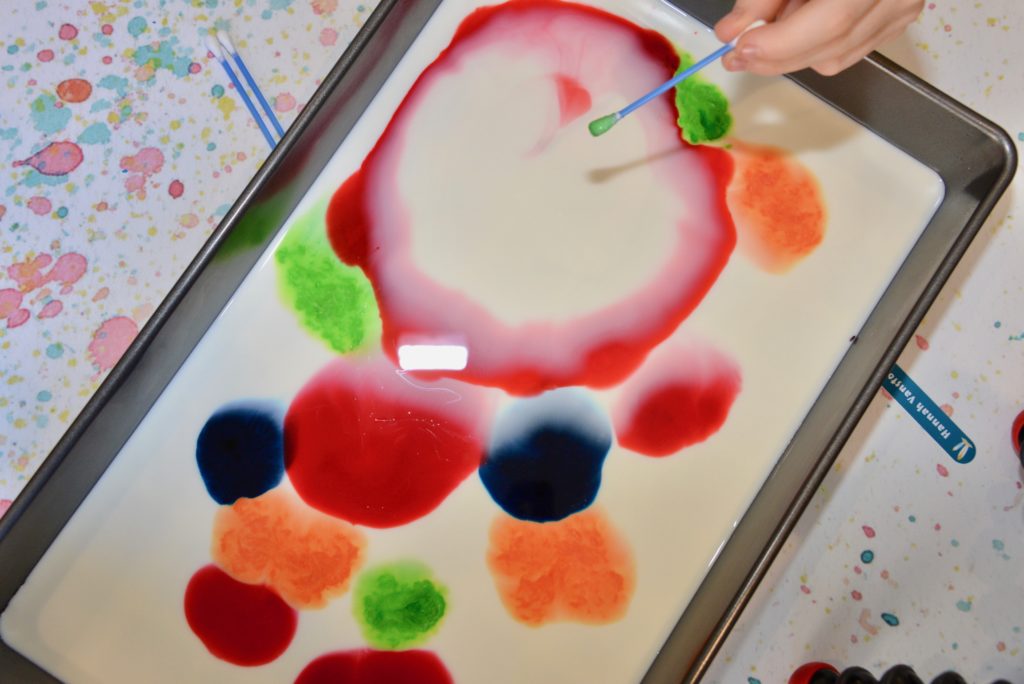 Another surface tension experiment is where you make a shape on the surface of the water with cocktail sticks and drop some washing-up liquid in the centre to force the sticks apart.
Try filling a bowl half full with water and carefully placing a paperclip on the top, so it floats. Mix a little washing-up liquid in a cup with water and gently pour it into the bowl; the paper clip will sink as the water can no longer support the weight of the paper clip after the washing-up liquid disrupts the surface tension of the water.
Science concepts
Surface tension
Last Updated on January 18, 2023 by Emma Vanstone