This is the first of a series of weather science related investigations. Rain gauges are easy to make and a simple first science activity for learning about the weather. My children love to check and record the rainfall each day, which has also helped my 2-year-old learn to recognise numbers.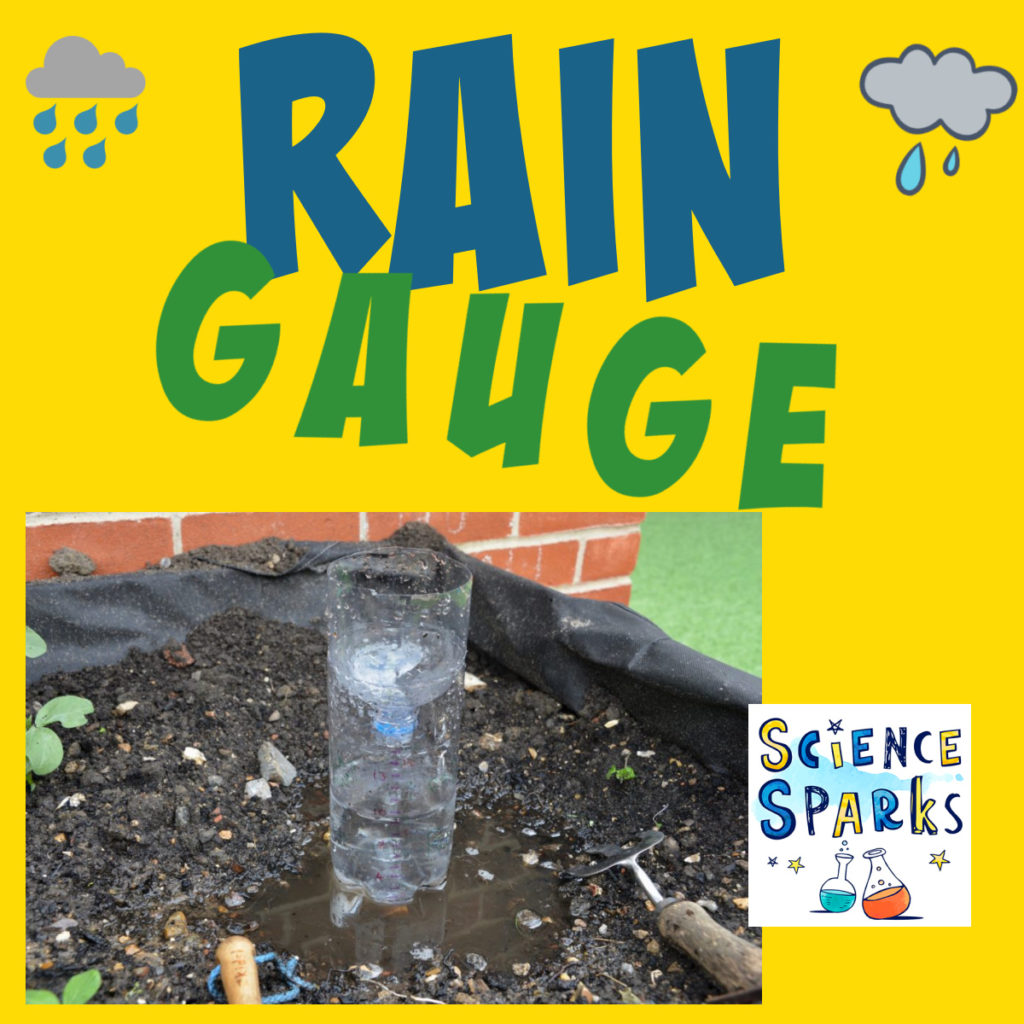 How to make a rain gauge
You'll need
An empty jar or plastic bottle ( remove labels )
Permanent marker
Tape
Scissors
Ruler
Instructions
There are two ways to make the rain gauge, either by using an empty jar or a plastic bottle.
Jar Rain Gauge

Place the ruler on the side of the jar and mark in cm up the side.
Plastic Bottle Rain Gauge

Cut the top off the bottle and place it upside down inside the main body. Get an adult to help, as the edges might be sharp.
Place a ruler on the side of the bottle and mark in cm up the side.
Bury the bottle outside. It should be in an open area and away from any trees which might trap some of the rain. Leave the top sticking out. We didn't bury ours very well. You might want to put yours further into the ground.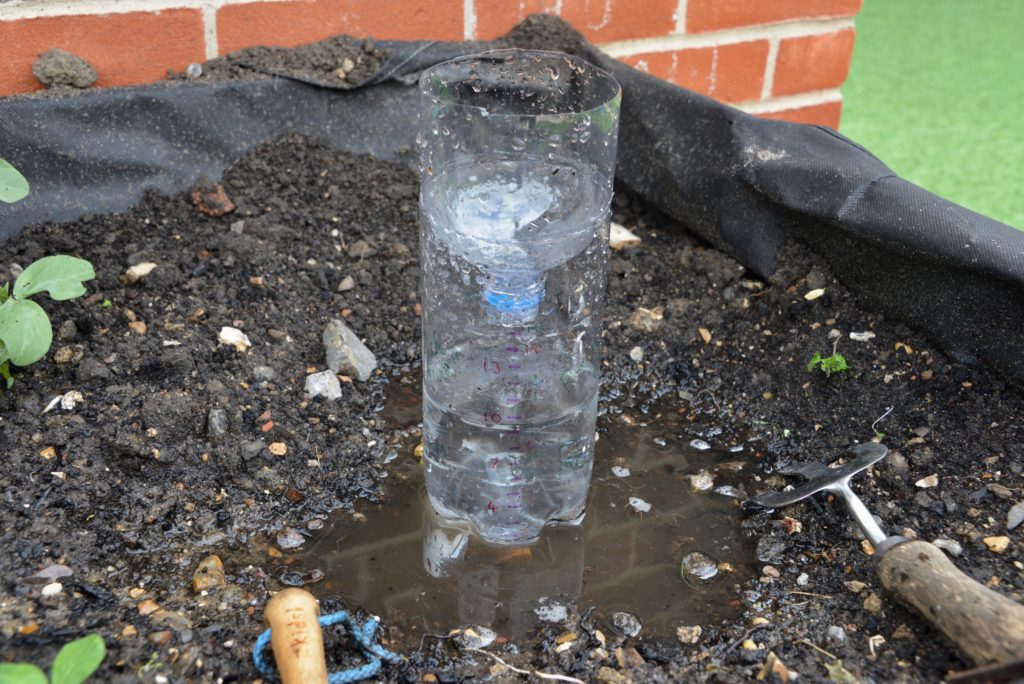 How to record the weather

The important part of recording the weather is that it needs to be done frequently. You should record the amount of rain in the bottle/jar each day and empty the rain gauge each time.
Can you design a table to record the results? Or use my free rainfall recording sheet.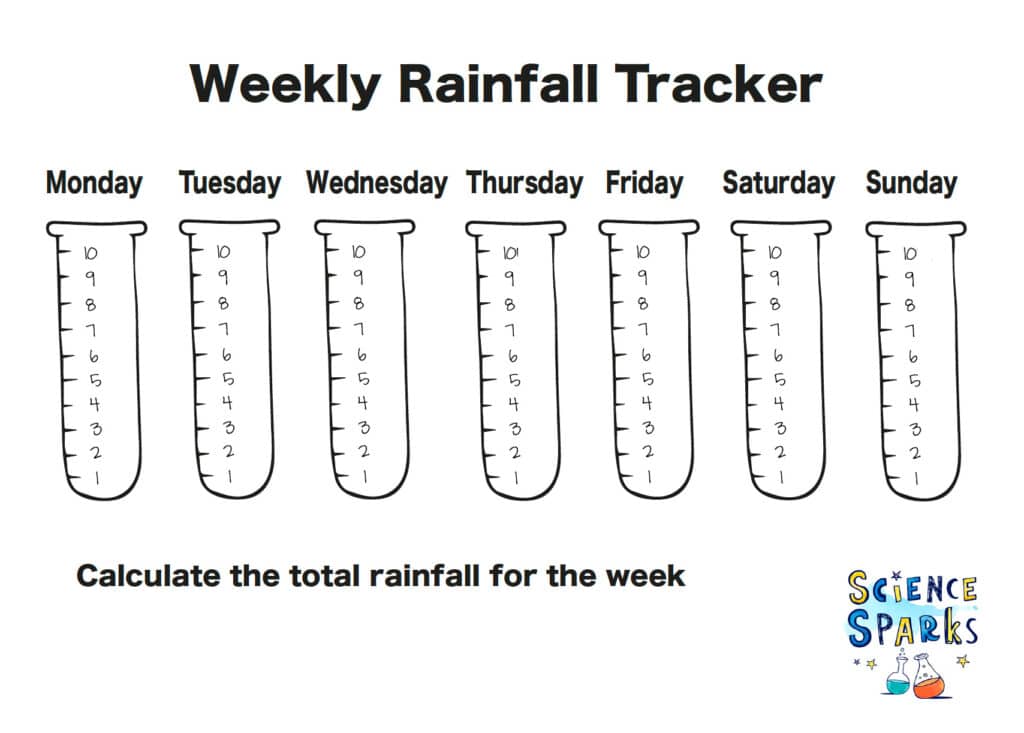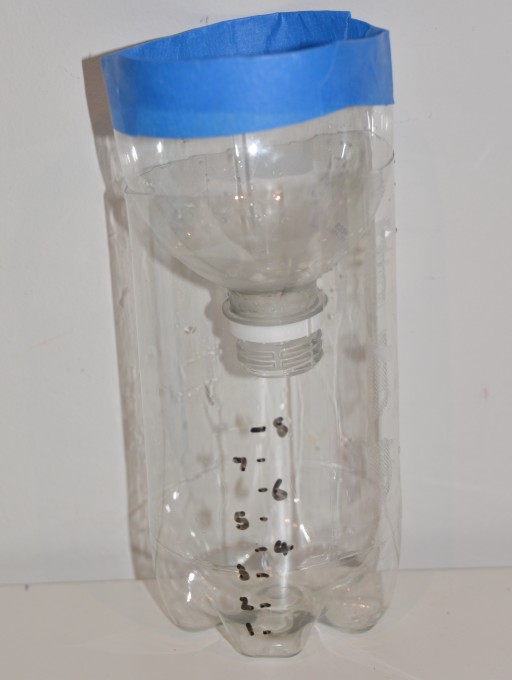 Free Rain Gauge Instructions Printable
Don't forget to look at my other weather science activity ideas, including making a pinwheel, a storm in a jar and lots more.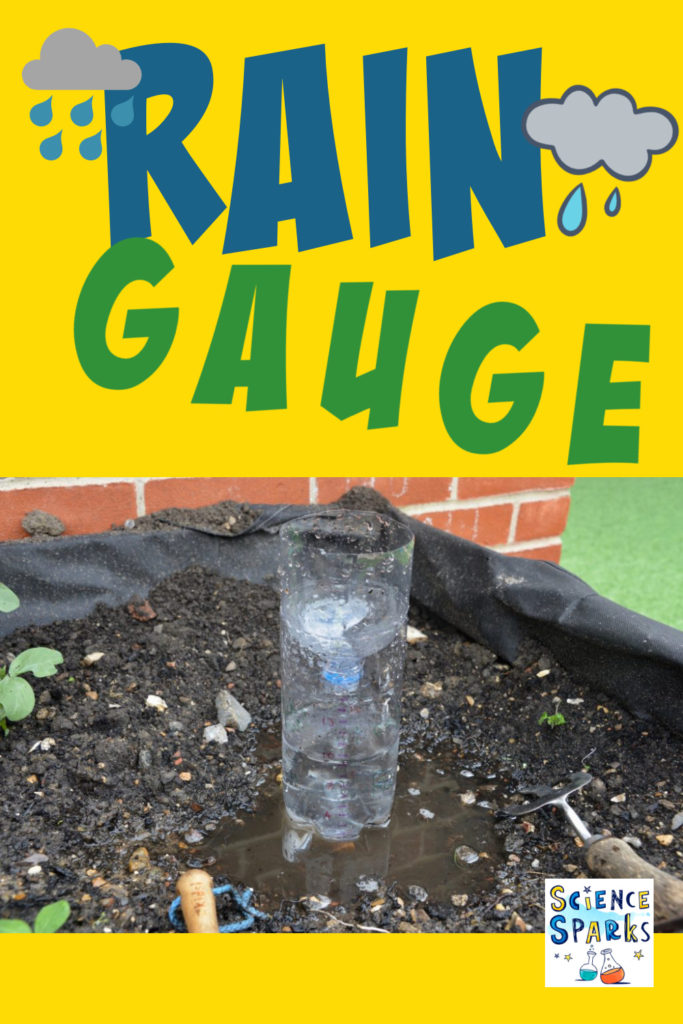 Last Updated on September 22, 2023 by Emma Vanstone