A magnet is an object that produces an invisible magnetic field. A magnetic field is an area where magnetic materials experience a force.
Objects attracted to a magnet are either a magnet themselves or are made from a magnetic material.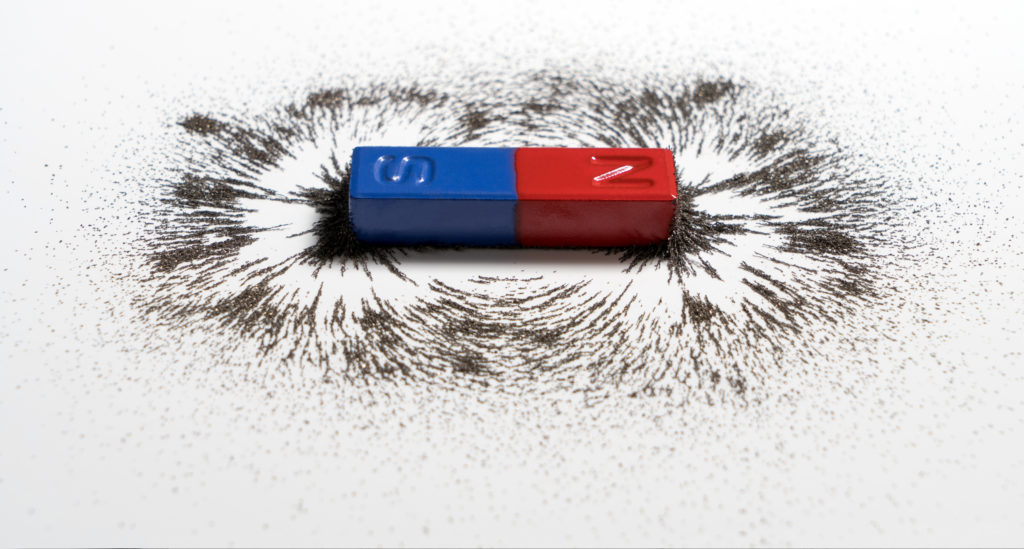 The magnetic force in a magnet flows from the north to the south pole, which creates the magnetic field.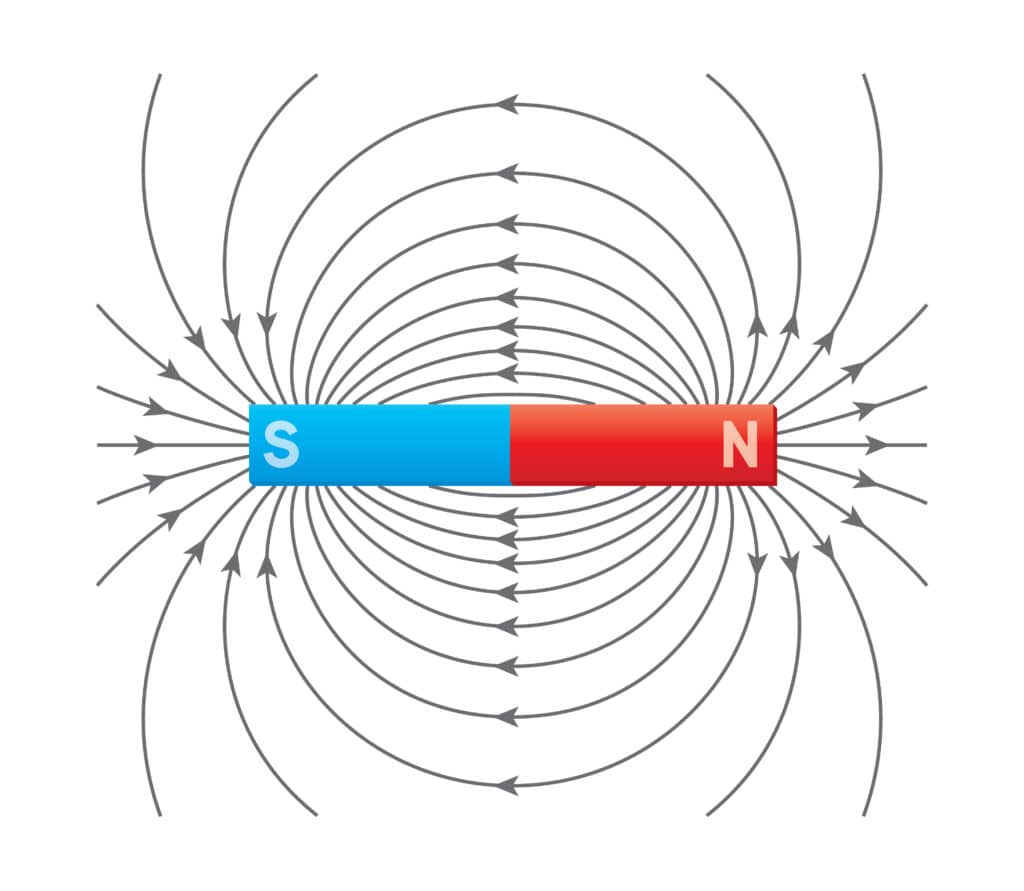 Magnet facts for kids
Magnets have invisible magnetic fields.
Compasses contain a tiny magnet.
Only iron, steel, nickel and cobalt are magnetic.
Magnets can also be made from neodymium and samarium ( rare earth metals )
The north pole of one magnet repels the north pole of another magnet. Like poles repel.
North and South poles are attracted to each other.
Did you know Earth is like a giant bar magnet thanks to its iron core? That's why the Earth has a North and South Pole.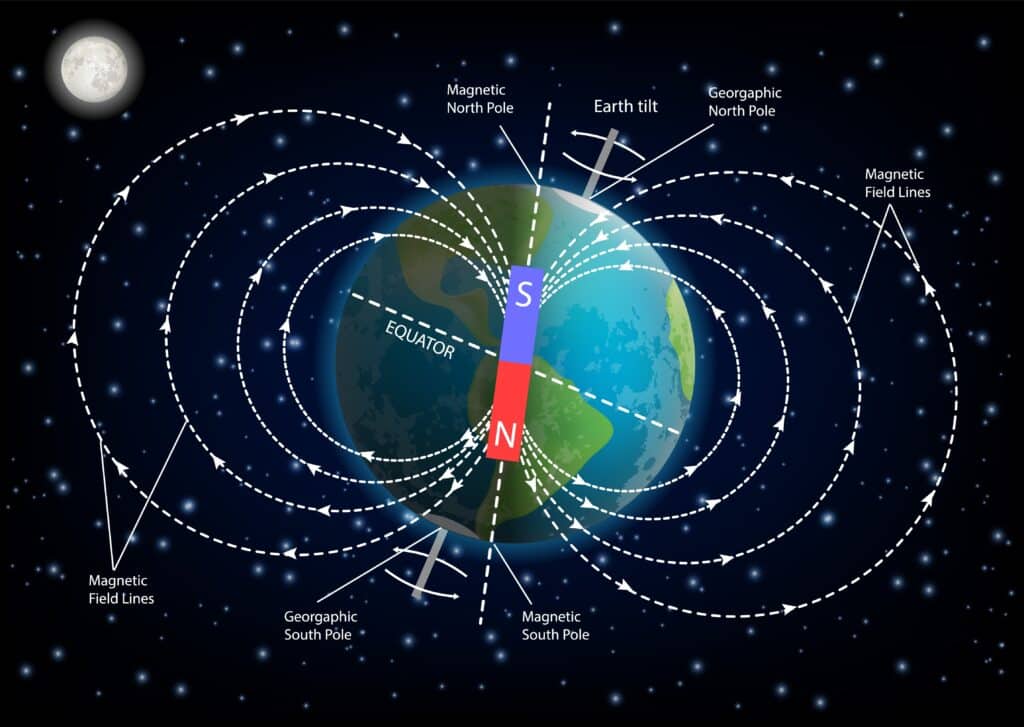 You can make a compass with a magnet.
Uses of magnets
To separate different materials in a recycling plant
Toys
Compass
MRI machines
Clasps in Jewellery
What is an electromagnet?
An electromagnet forms when current through a wire causes a magnetic field around the wire.
The long coil of wire is called a solenoid. The magnetic field of a solenoid is the same as that of a bar magnet.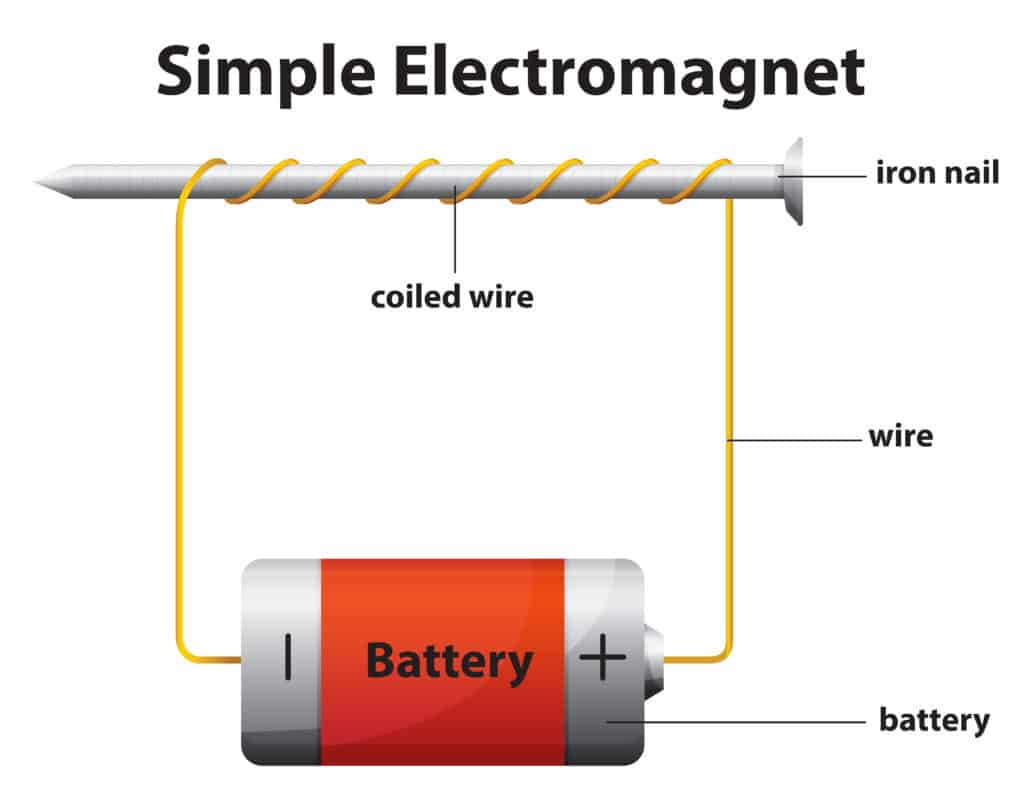 How can you increase the strength of an electromagnet?
There are three ways to increase the strength of an electromagnet.
Increase the current going through the wire
Add more turns of wire to the solenoid.
Use a soft iron core. Iron is used as it doesn't stay magnetised when the current is turned off.
Uses of electromagnets
Bells
Headphones
Induction hobs
MRI machines
Learn more about magnets with my easy magnet experiments for kids!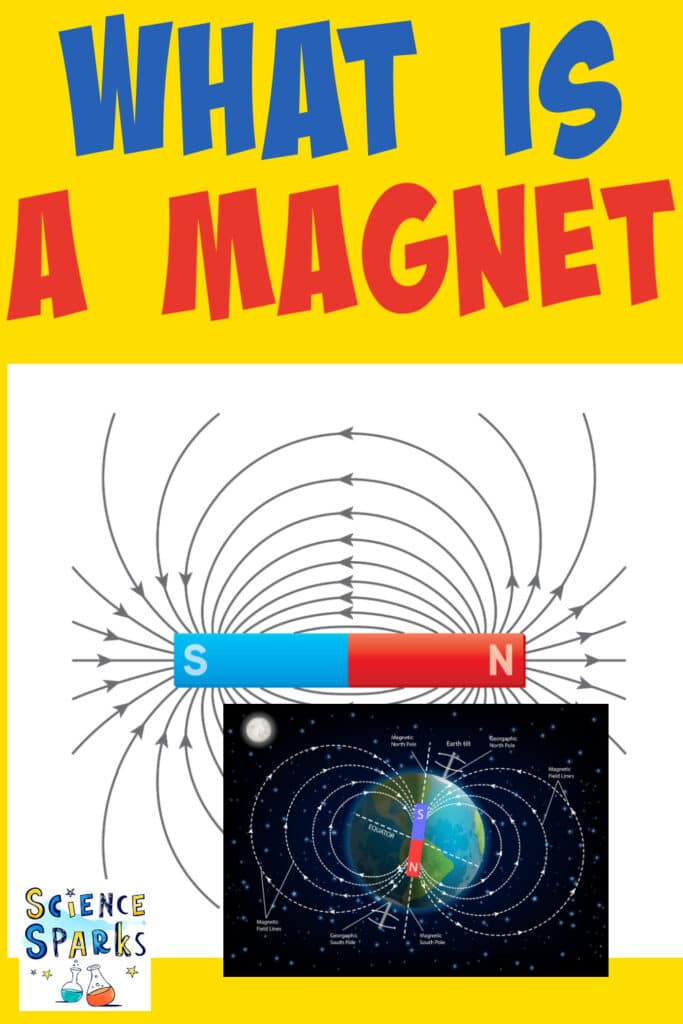 Last Updated on January 25, 2023 by Emma Vanstone