Our magnet wands are one of our most used pieces of science kit and perfect for all kinds of magnet experiments and investigations. When my children were little they wandered around the house "testing" things to see if they were magnetic, then we went through a phase of magnet powered cars, boats and anything else we could make move.
Magnets are great for experiments and investigative activities as children can feel the force between them, but can't see it, which can feel almost magical!
If you like these, don't forget we've got 100s more free science experiments and activities to try.
Magnet Experiments for Preschoolers
Magnet Maze
Magnet mazes are fantastic as they are super easy to make and can be themed to whatever the child is interested in. We've had lots of fun with mini magnet mazes over the years, but there's nothing to stop you making a giant version!
LEGO magnet mazes are great fun too!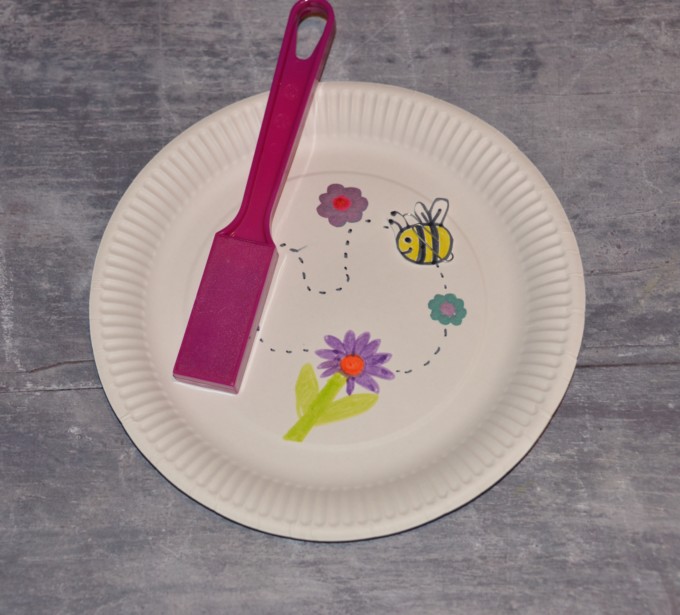 Crazy Pipe Cleaner Hair
Draw a head of a person and give them a new hair style using a magnet wand and some pipe cleaners.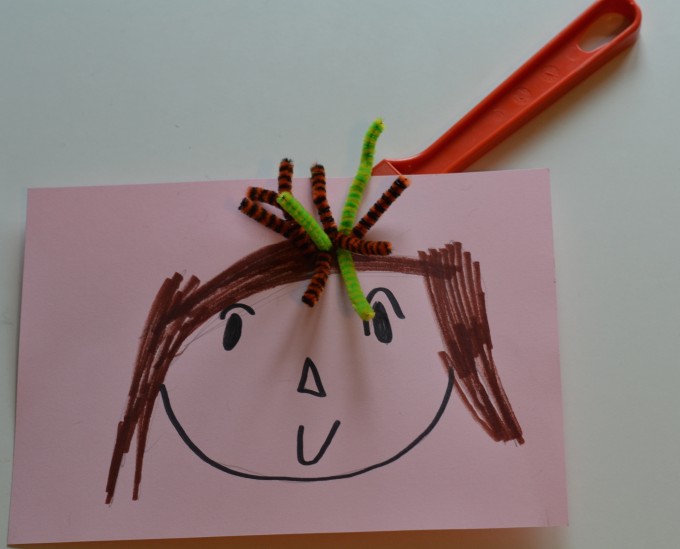 Magnet Scavenger Hunt
We love this magnetic scavenger hunt from Inspiration Laboratories.
Another idea is to hide magnetic items and add little clues of codes for children to break which lead them to the next item.
Magnet Sensory Bottle
Sensory bottles are great fun for little ones and these magnet sensory bottles are extra special.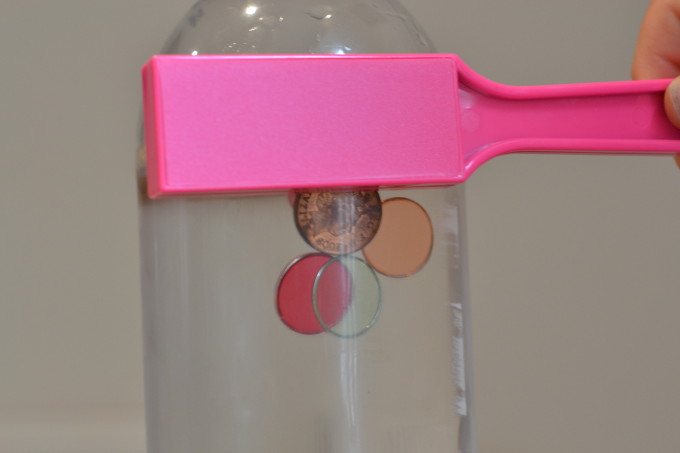 How strong is a magnet?
Find out how strong your magnet is using felt squares. Investigate to discover how many felt squares it takes to stop two magnet wands being attracted to each other.
Another ideas is to set up an investigation using different types of magnets and materials.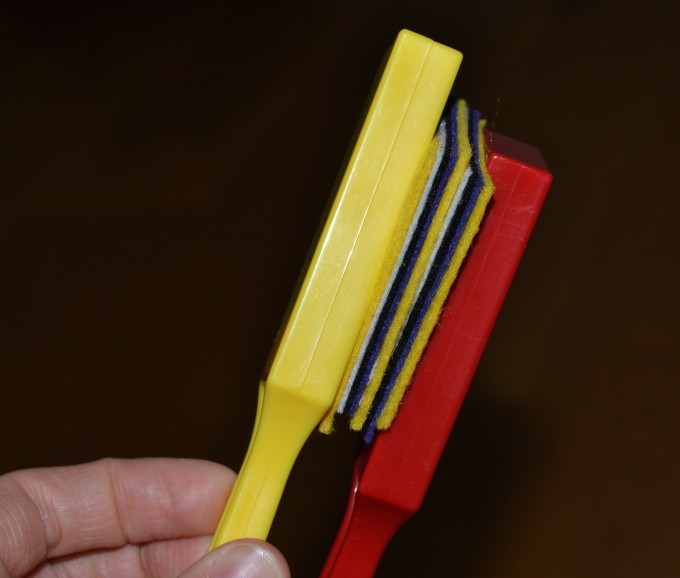 Ice and Magnet Experiments
This ice and magnet activity from Little Bins for Little Hands looks like great fun.
Find a story to recreate
We recently watched a brand new episode of the Clangers where the Iron Chicken get trapped in a pile of space rubbish. Straight away my little girls disappeared off to recreate the scene with our magnets and a stash of toys.
They created a magnet fishing rod using a stick and some string. Used plastic toys for space rubbish and made an 'Iron chicken' using kitchen foil with a magnet inside. It wasn't quite accurate to the story, but they did very well with the resources they had.
During the episode Small and Tiny first use nets to try to clear the space junk to free the Iron Chicken, but their nets break. We used the opportunity to talk about materials that might have made the nets stronger. Major Clanger then uses a magnet to collect the space rubbish. The girls predicted correctly that the weight of the space rubbish would weigh down the flying music boat!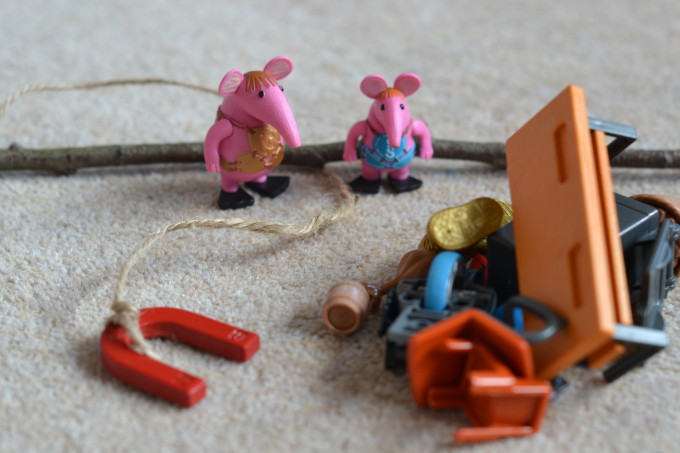 Magnet Experiments for Older Children
This magnetic slime and electromagnetic train Frugal Fun for Boys look AMAZING!!
Extract iron from breakfast cereal? Remember to be very careful using strong magnets.
Babble Dabble Do has some incredible magnet tricks that are like magic!
Did you know you can use magnets to defy gravity? Can you see how the cardboard and paperclip seem to be floating?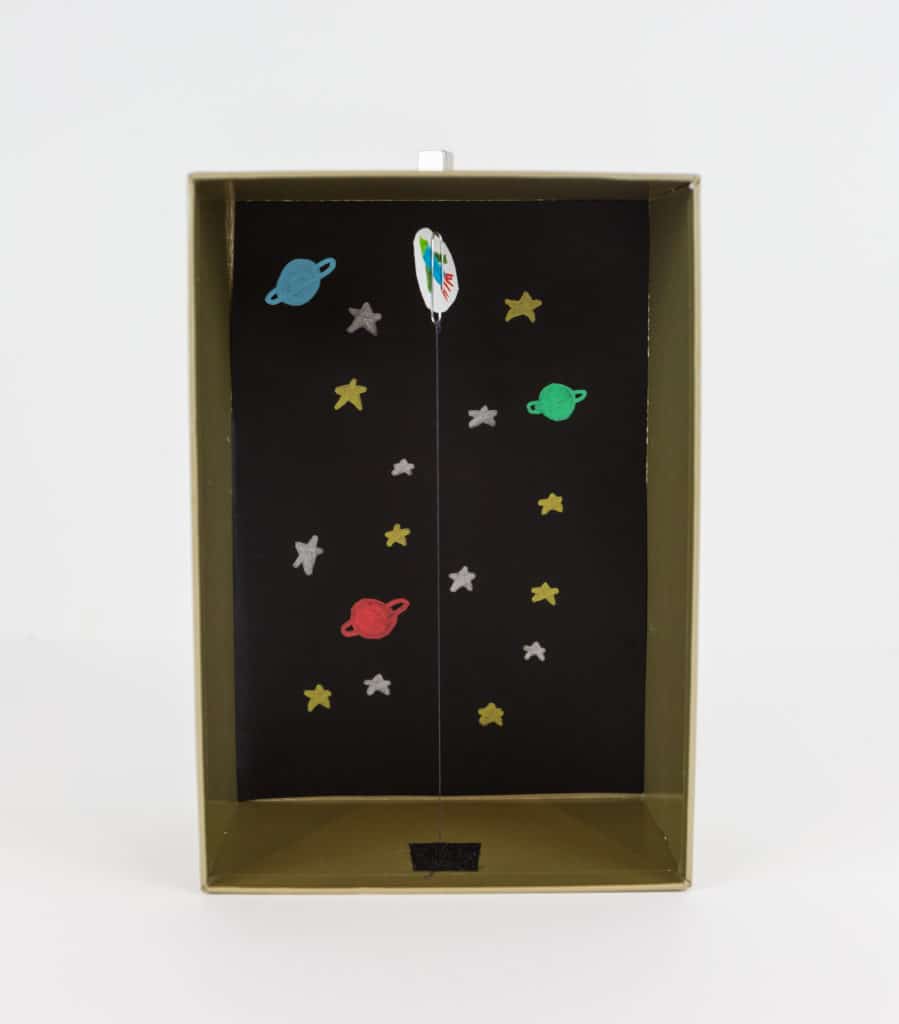 If you're looking for a great magnet set, this one from Learning Resources is our absolute favourite!
Can you think of any more magnet experiments for us?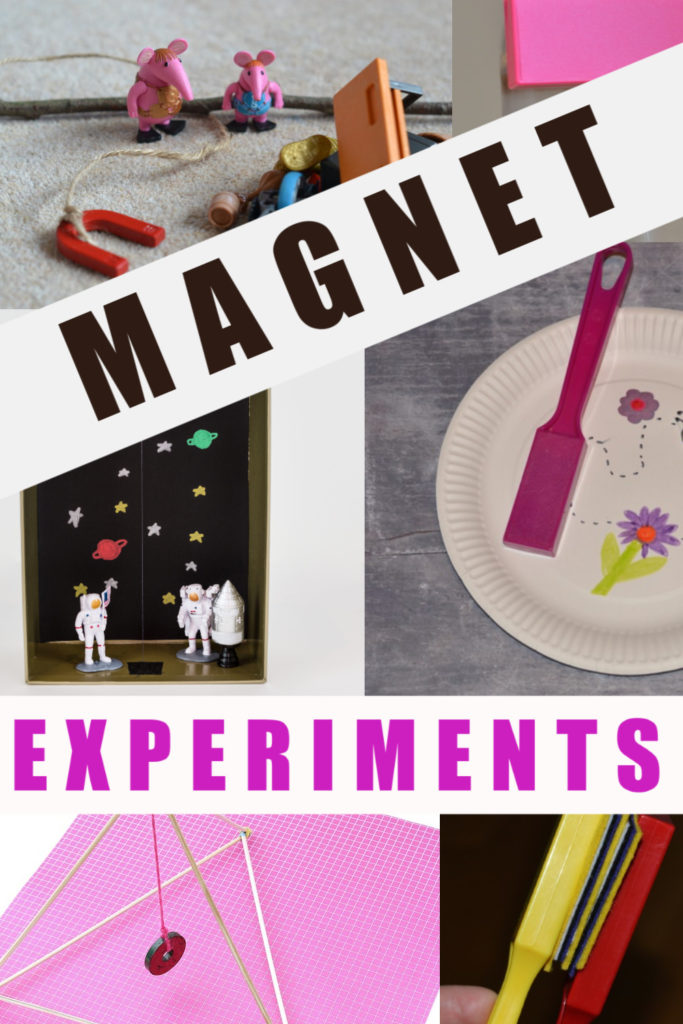 Last Updated on March 10, 2020 by Emma Vanstone