My little 5 year old will be doing her Year 1 phonics test later this year so we've been trying to practise a little bit at home to support her learning at school. She was so excited when I pulled out this filter paper phonics activity, that I felt a bit guilty for not having done it earlier.
For younger or less able children this activity could also be done using just the sounds or phonemes or for recognising letters and numbers.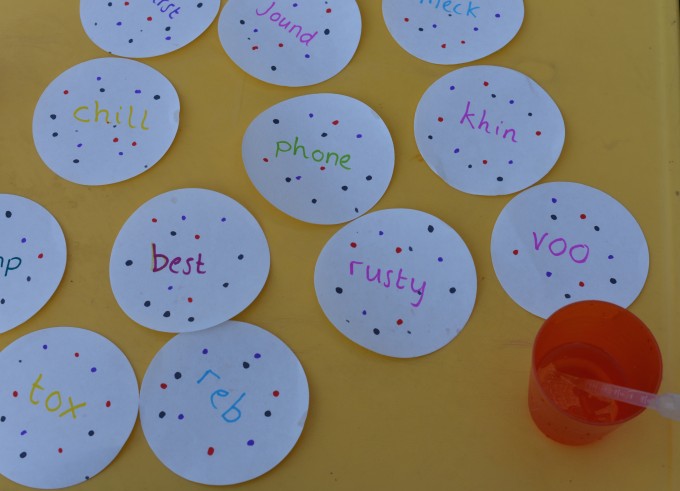 Fun Year 1 Phonics Test Activity
Materials
Filter paper
Felt tip pens
Water
Method
Write real and alien ( nonsense ) words on the filter paper. We used this phonics test download from Twinkl to find suitable words.
Ask the child to sound out the words and only drop water on the alien words.
Watch as the colours spread out through the paper.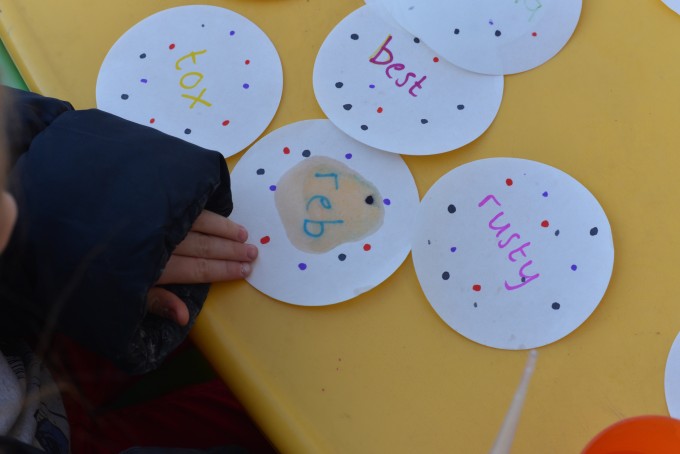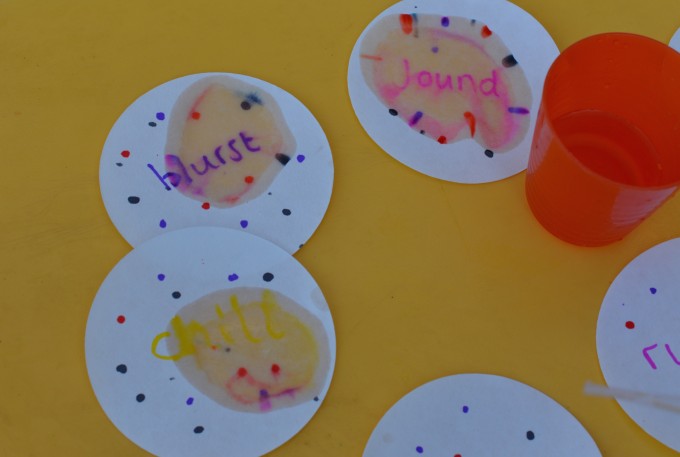 This activity an example of simple chromatography which is a technique used to separate mixtures. The water soaks through the filter paper carrying the ink mixture from the pens with it. Each pen colour is actually made up of different colour inks which spread out as they travel though the wet filter paper at different speeds.
Suitable for Key Stage 1 Literacy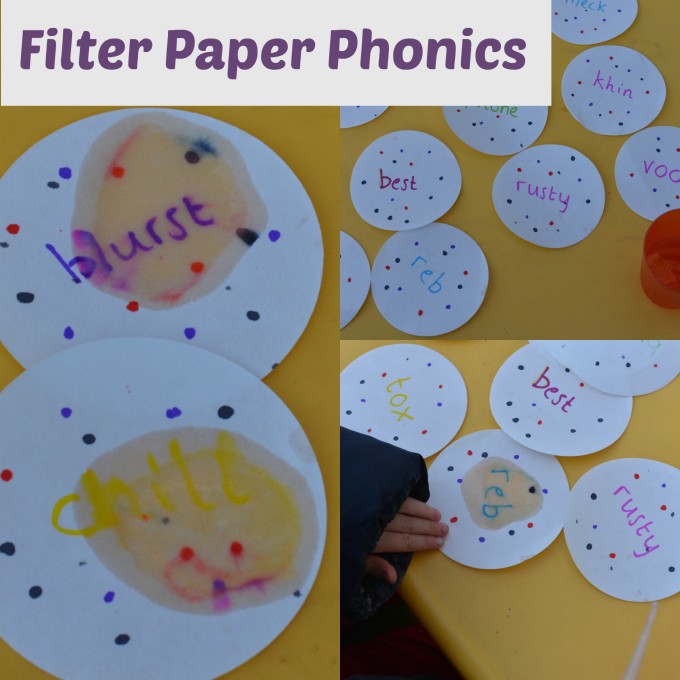 Contains affiliate links
Last Updated on April 5, 2016 by Emma Vanstone