We do a lot of building with LEGO, blocks and boxes and recently built a whole house from fudge, icing sugar and chocolate after testing different foodstuffs for the best cement ( icing sugar won ). Today, our candy science activity was much more simple, but huge amounts of fun, as most activities involving sweets are.
Candy Towers
I chose Liquorice Allsorts because the shapes of some of the sweets make them fantastic for building towers.
I gave the children a pile of sweets and asked them to build towers. While they built we chatted about which sweets were easiest to build with and which helped make the most stable structure.
It's no surprise that the square sweets were the best for building purposes, but the cylinders were great for adding some style.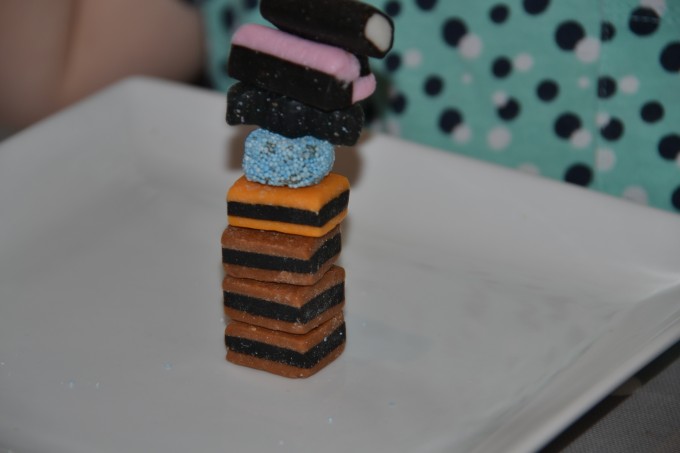 This activity is brilliant for getting children to start to link the properties of an object to it's function, and a fun introduction to simple 3D shapes.
What sweets would you use to build a tower? We also enjoyed building meringue towers.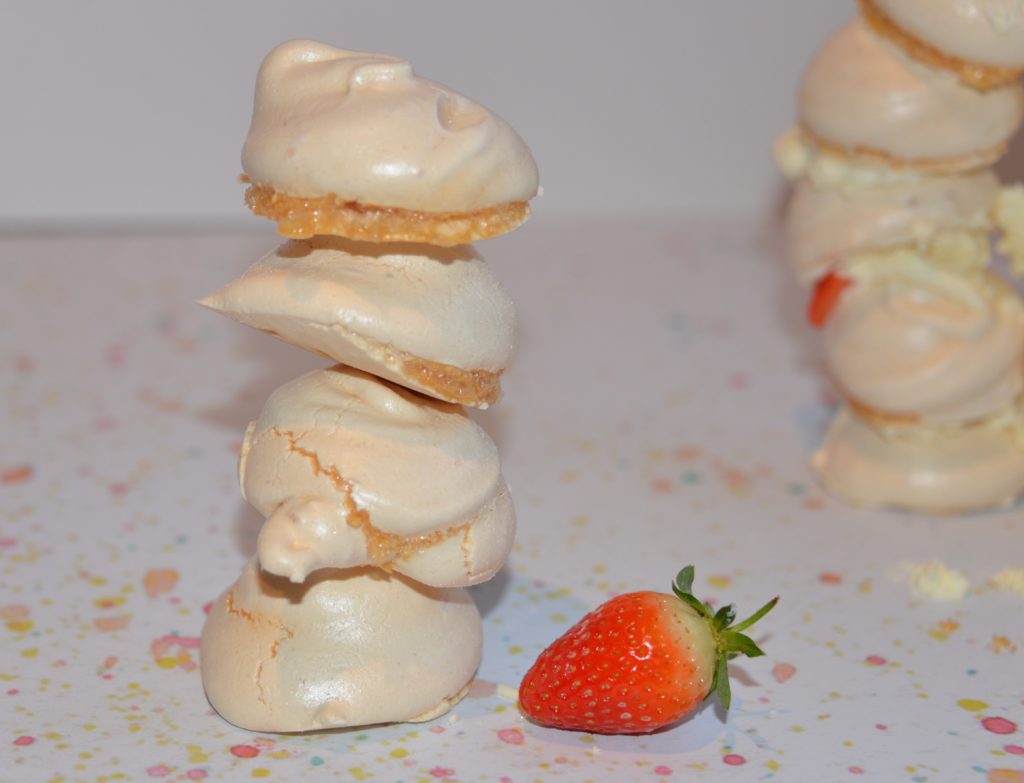 Gummy sweets and toothpicks work well too! The tower below is part of an earthquake investigation.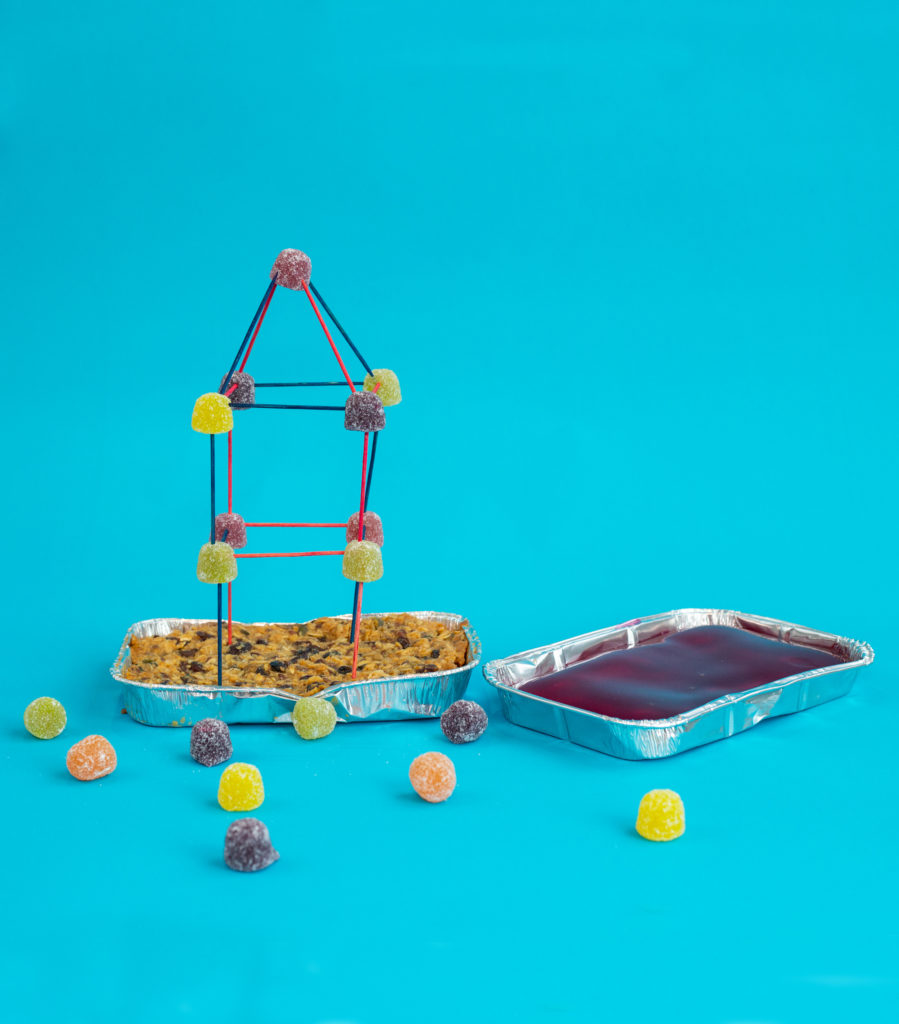 More science with sweets
Find out what makes popping candy pop with this easy investigation using pop rocks.
Find the best 'cement' and use lots of different kids of sweets to build a candy house.
Learn about changes of state with these yummy peppermint creams.
Candy chromatography is always great fun too!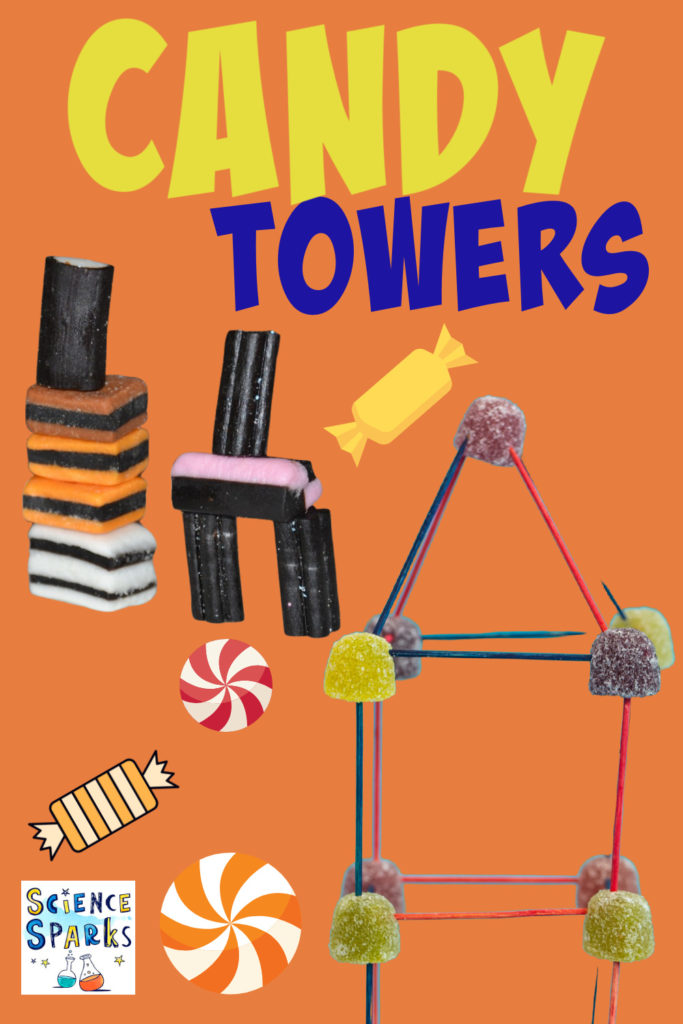 Last Updated on April 27, 2021 by Emma Vanstone