Red cabbage indicator turns pink in the presence of acids, so by testing different types of acids ( lemon juice and vinegar are good to try ), you can make a range of lovely pink potions perfect for Valentine's Day!
If pink isn't your thing, add an alkali ( baking soda works well ) and turn the indicator a more dirty green colour! If you add an acid and an alkali, you'll get a clever colour-changing fizzy potion!
Don't forget to check out my other heart and flower-themed experiments for Valentine's Day in my Valentine science experiment round-up post too!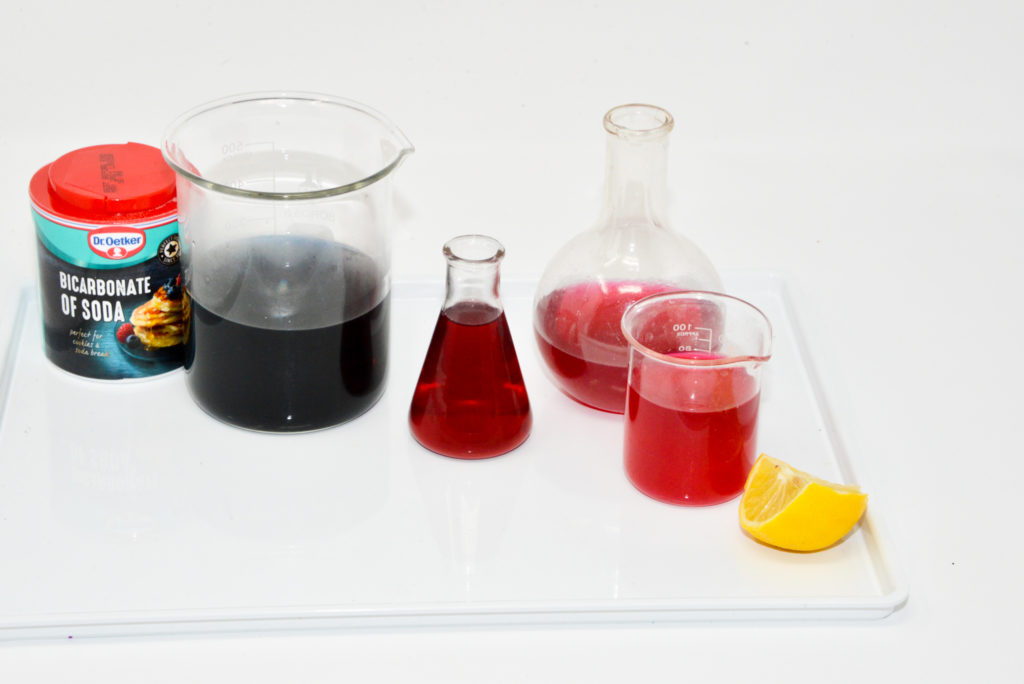 Pink Colour Changing Potions
Red Cabbage – chopped
Sieve
Large container for the indicator
Small containers for the testing
Water
Pan
Acids to test – vinegar, orange juice, lemon juice
How to make a Valentine's potion
Place the red cabbage into the pan and cover it with water. Bring to the boil ( ask an adult to help ) and leave to simmer for 5-10 minutes.
Leave to cool and then pour the mixture through a sieve or colander saving the purple cabbage water.
Share the indicator mixture between the small containers and add a little of the test acids ( only use edible acids to test ) to see how the indicator changes colour.
Once you've made lots of lovely pink colours, add a little baking soda to make the potion fizz.
The alkaline baking soda reacts with the vinegar to make a lovely fizzy mixture. This is an example of a neutralisation reaction.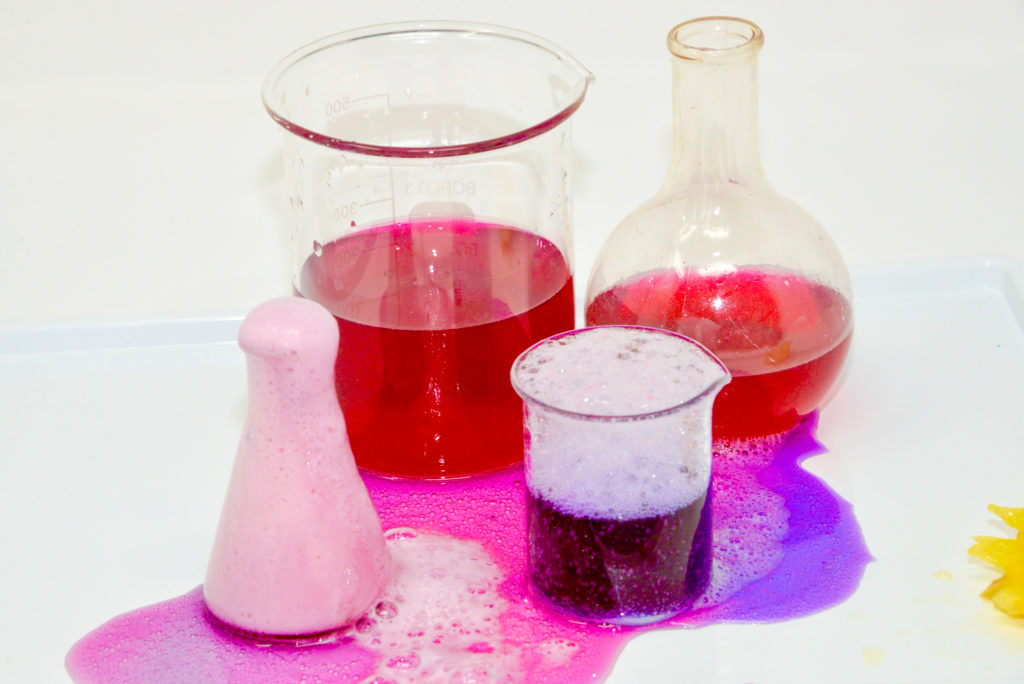 If you enjoyed this experiment, I've got lots more baking soda experiments you'll love!
More Potions for Valentine's Day
We love lava lamps here at Science Sparks, and this glitter love potion version is just lovely from Hello Wonderful.
This layered love potion from Playdough to Plato is gorgeous too.
Babble Dabble Do has a brilliant kool aid based Harry Potter potion as well!
We don't know which to try first!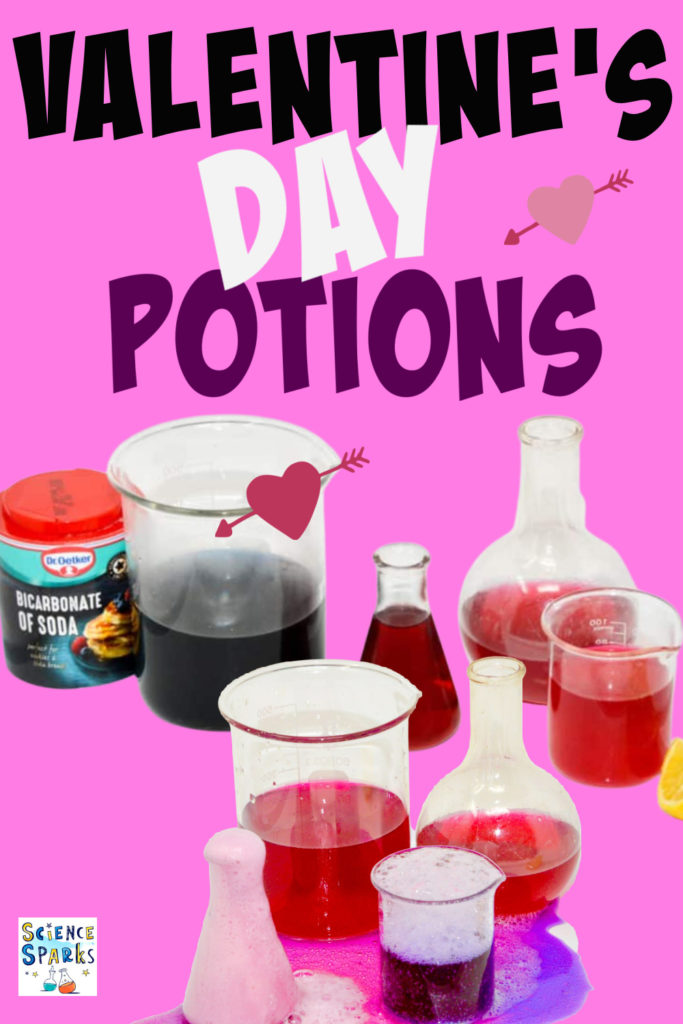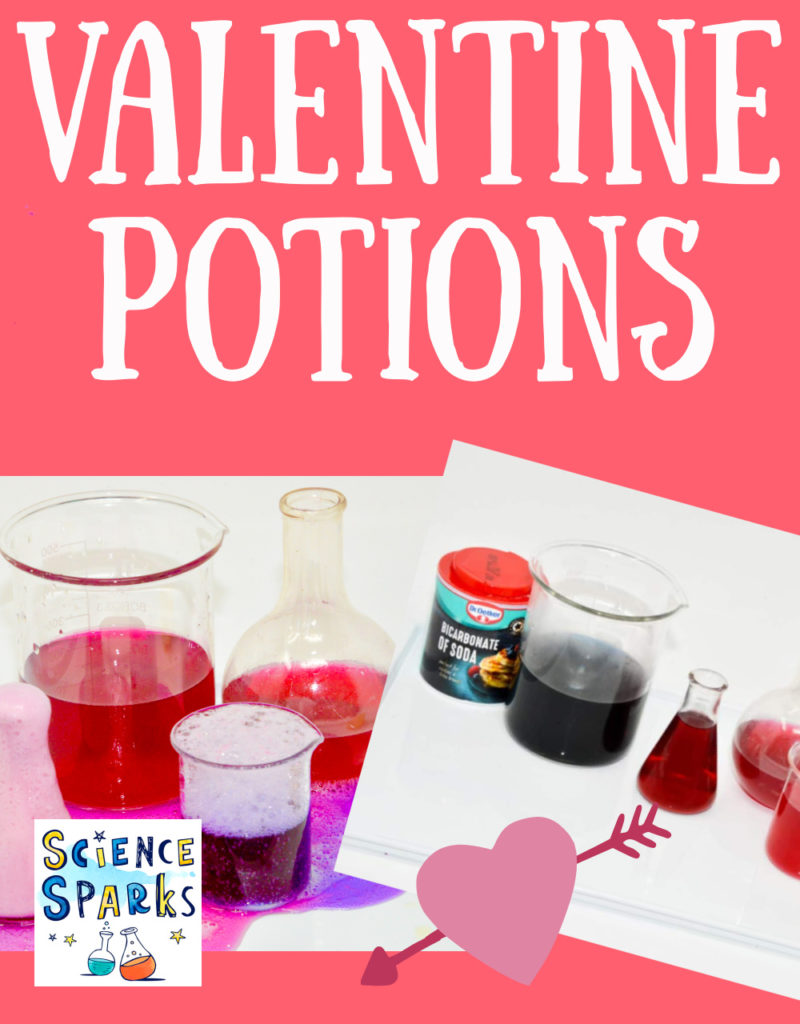 Last Updated on February 7, 2023 by Emma Vanstone