We have a stash of Christmas LEGO that excitedly gets brought out to play with around this time of year. I love the cute little reindeers, elves, snowmen and of course Santa. When the Christmas LEGO comes out we know Christmas is close!
My 8 year old made a fun Christmas themed LEGO maze similar to our more traditional LEGO maze using our Christmas Characters as props.
LEGO MAZE – Points to Consider
How wide does your path need to be?
What obstacles will you use
Is there space for a ramp?
Can you make a double layer maze?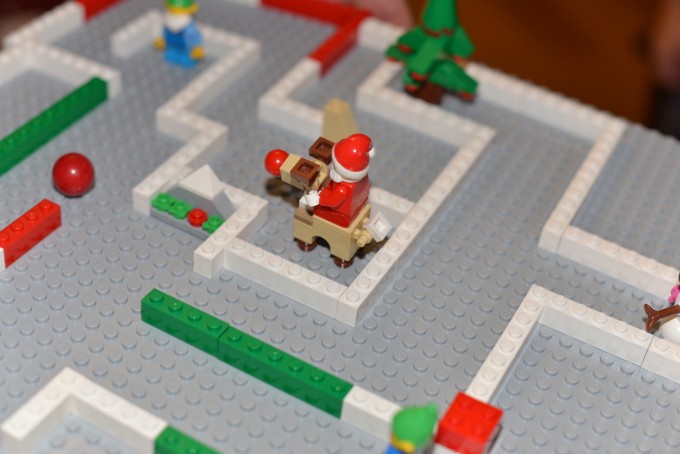 LEGO MAZE – Extension Tasks
Is it easier with a smaller or bigger marble?
Can you draw a plan and then build your maze to match your plan? What changes need to be made to your design as you build?
Can you make a magnetic LEGO maze.
Can you create and draw instructions a friend can follow?
This is a great activity for practicing planning and design skills, as well as improving fine motor control.
More LEGO Science Experiments for Kids
Sort sweets and display the results with a LEGO bar chart.
Try a LEGO ice excavation. This works really well if children try to rescue the LEGO pieces using warm and cold water. Older children can sprinkle salt over the top.
A LEGO plant growth model is fun to build.
Find out how many helium balloons it takes to lift a LEGO man.
More Christmas Science for Kids
Try one of my Christmas candy experiments, including dissolving candy canes, making mint chocolate leaves and finding the best temperature for melting marshmallows in a hot chocolate!
My Christmas lava lamps are super cute and a great fun Christmas decoration.
You might also like my collection of Santa STEM Challenges.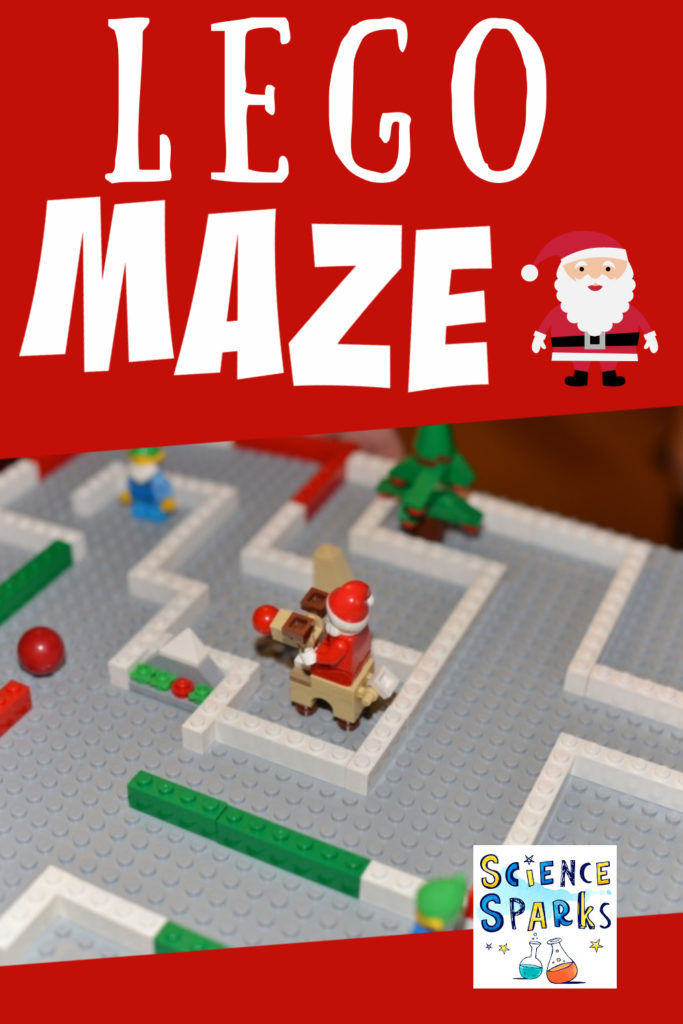 Affiliate links
Last Updated on November 18, 2021 by Emma Vanstone