Welcome to our Halloween density experiment. Density is actually a very cool concept to explore and leads to lots of fun, creative science opportunities too.
What do you think?
What you need to make a density tower
Treacle
Golden Syrup
Water
Food colouring
Vegetable Oil
Small items to test for floating
Density Tower Instructions
Pour each liquid into the glass slowly starting with the treacle, then the golden syrup, followed by the water with added food colouring and finally the vegetable oil.
Drop a few small items in and see which layer they float on.
You can see below that we have a plastic bug floating on the top, a LEGO brick floating on the water and a paper clip floating on the treacle. Why do they do this?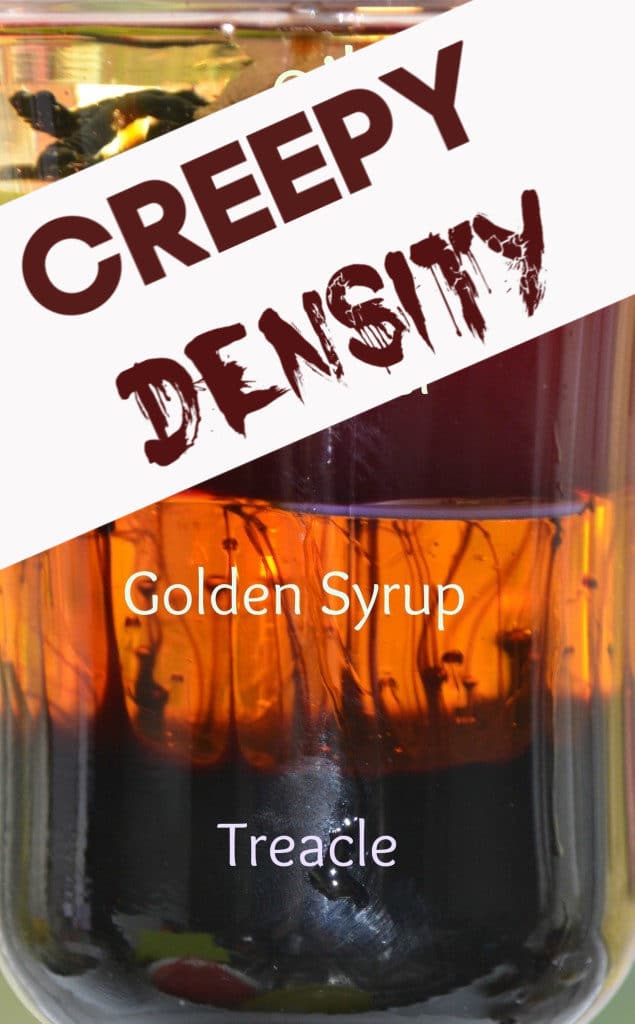 Why does a density tower work?
For a full explanation see last week's post.
We'd love to see your creepy or even very pretty density creations.
If you liked this spooky activity, you'll love our collection of Halloween Science Experiments, including making fake blood, spooky potions and lots more creepy science.
Don't forget to check out our other fun science activities for children too!