Curdling is a process by which a liquid is transformed into a soft semi-solid or solid mass. We can see this happen in a straightforward experiment!
Milk is made up of proteins, fats, sugar and water. The protein molecules ( mostly casein ) are suspended in the liquid, where they move freely. Milk is a mixture called an emulsion. When an acid is added, the pH drops, causing the proteins in the milk to stick together ( coagulate ), forming lumps ( curds ).
You'll need
Orange or lemon juice
A glass
A spoon
Milk
Sieve
Method
1. Half-fill the glass with milk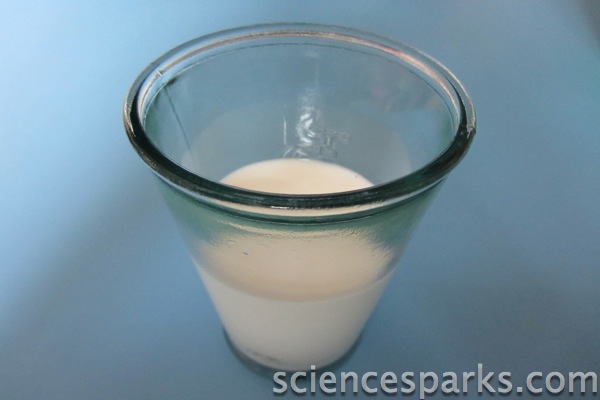 What does the milk look like?
What is its texture?
Can you see bits in it?
2. Fill the rest of the glass with your orange juice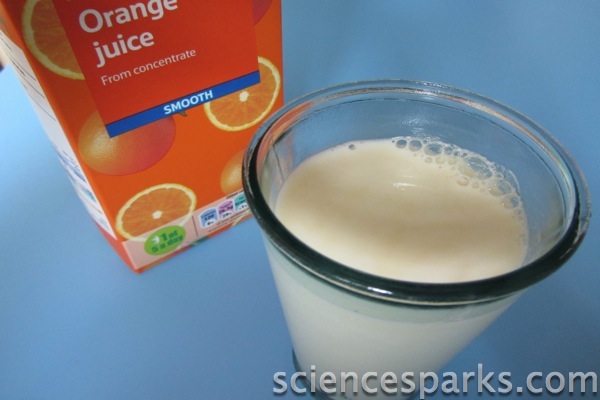 3. Stir the milk and orange juice. What happens?
Milk can also be curdled by heating it in a pan and adding vinegar.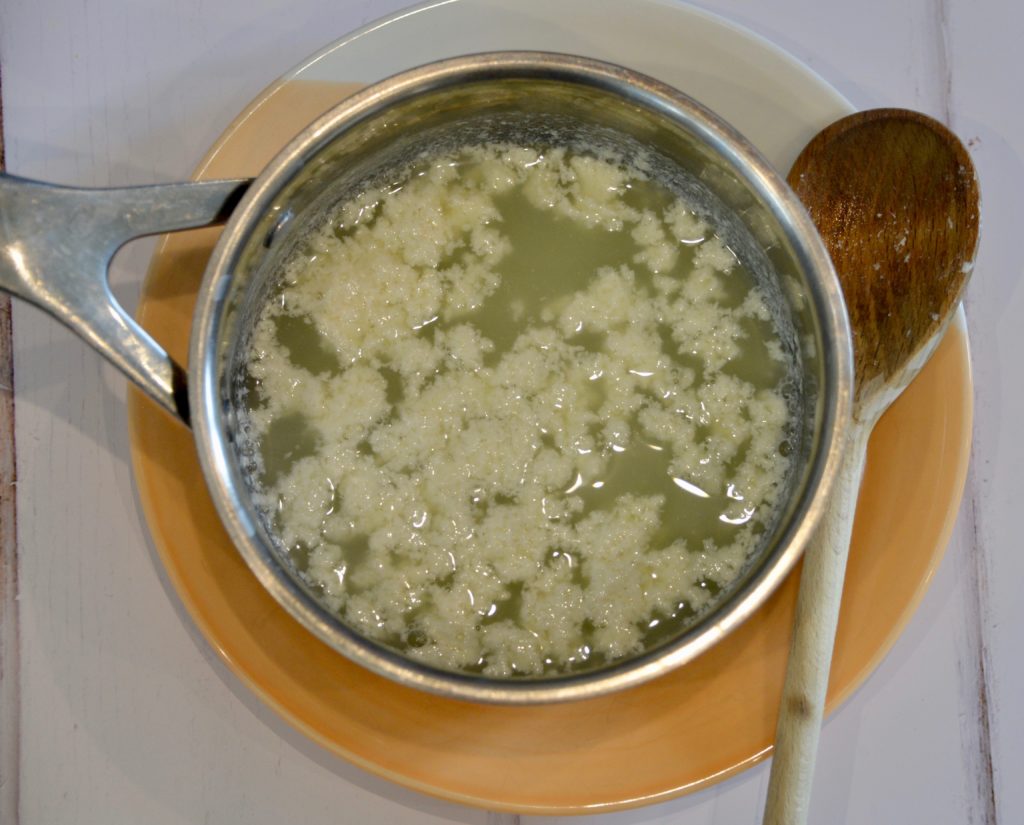 Why does milk curdle?
Usually, when we curdle something, we have done something wrong in the cooking process. Curdling is usually caused by acids and milk or eggs being added incorrectly or when a liquid is heated for a long time. Curdling does have some benefits, though, and it is the method used to make cheese. Soft cheeses like ricotta and brie are examples of 'curdled cheese'.
Reader Interactions