I've been trying to get my fizzy paint recipe perfect for a few weeks now and think I've finally found the ideal combination of viscosity and fizz. You could use this activity to learn about chemical reactions ( baking soda and vinegar ), practice writing letters or numbers or just be to be creative.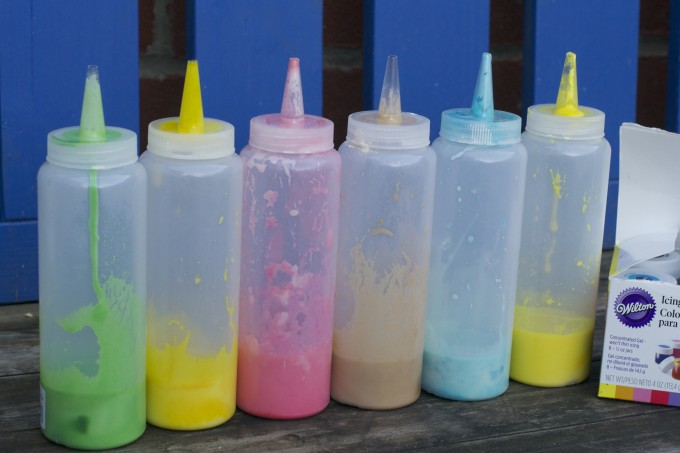 What you need:
Food colouring
Squeezy bottles
Cornflour
Plain flour
Water
Baking Soda
Vinegar
Method
For each colour 
Add a small amount of water to two tablespoons of cornflour, until it reaches a thick but liquid consistency. Add a small amount of food colouring and mix well.
Add two tablespoons of plain flour and two tablespoons baking soda to your mixture, add water until it resembles very thick paint.
Pour into a squeezy bottle and shake well. I usually do a little test here to make sure there is enough baking powder. Squeeze out a small amount and add some vinegar, if it fizzes you're good to go.
Repeat for each colour you wish to use.
Go and paint! We'd recommend outside, it's a bit messy and don't forget to wear old clothes.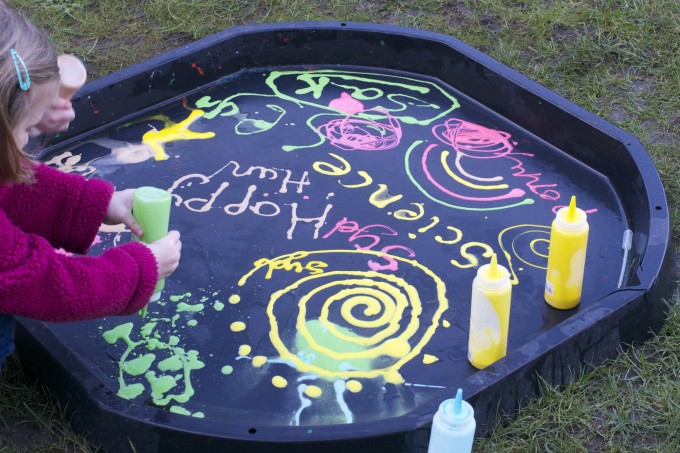 Once you've finished painting pour a small amount of vinegar onto your creation and watch the fizz.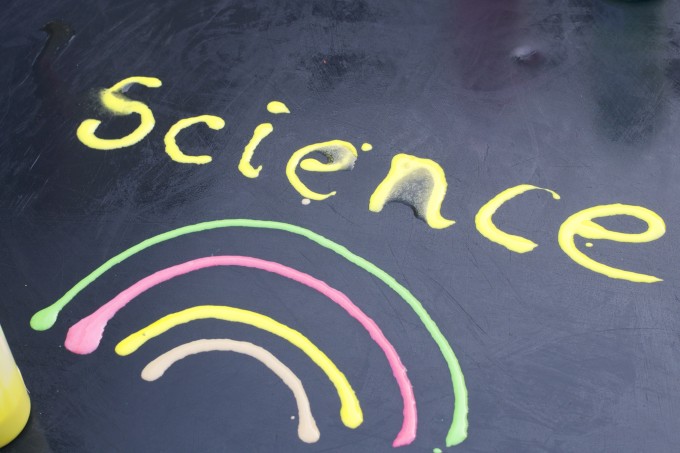 Related posts
10 great Baking Soda Experiments
Follow me on Pinterest for even more fun Science for Kids
Follow Emma Vanstone's board Science for kids on Pinterest.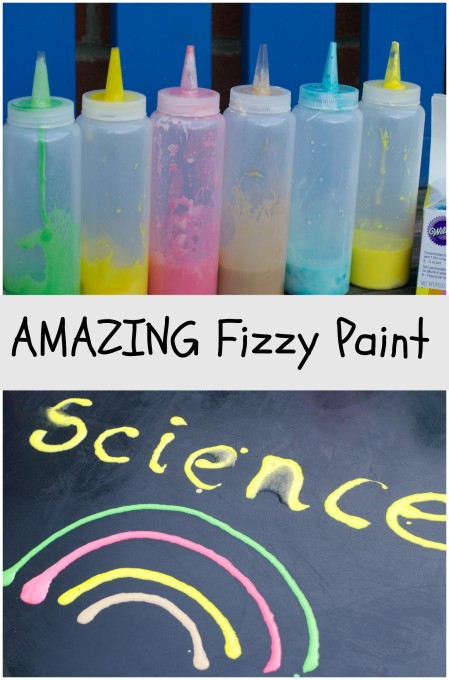 Last Updated on January 27, 2015 by Emma Vanstone