Here at Science Sparks we love to learn about the weather. This weather station from KidzLabs is a great easy way to learn about weather and the greenhouse effect.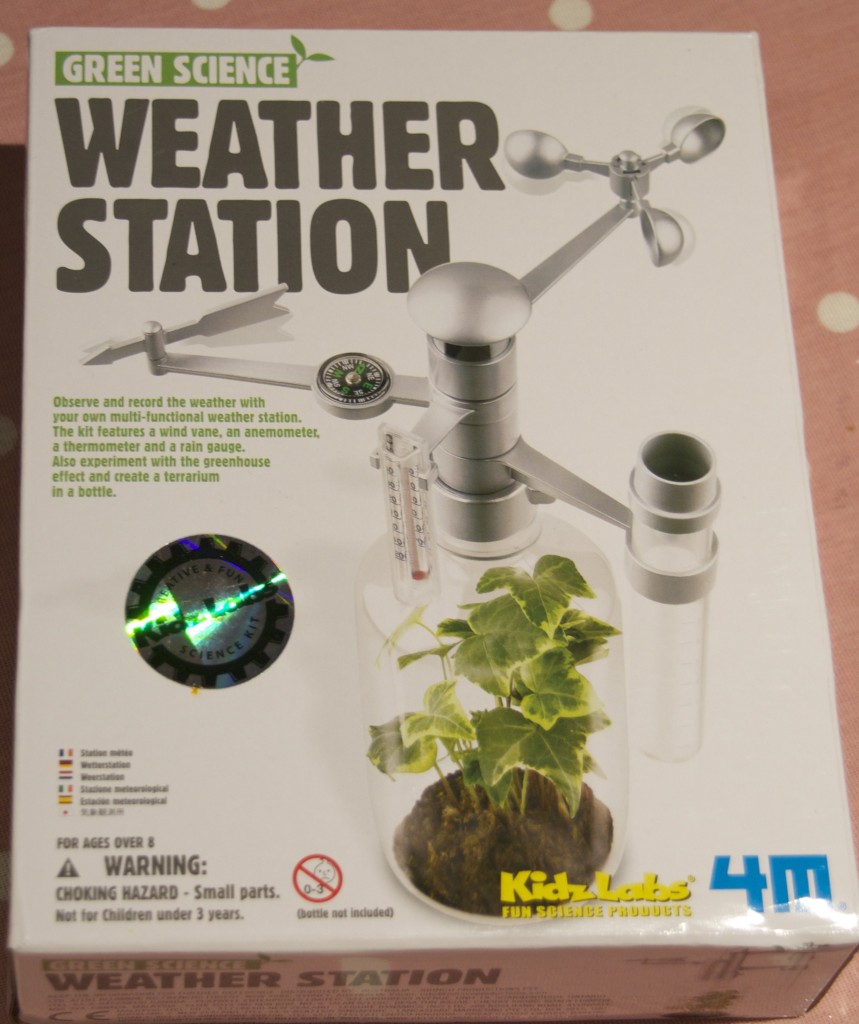 All you need to add to the kit is a plastic bottle and optionally a small plant. The kit is very easy to build and attaches simply to the top of a plastic bottle. The instructions are clear and very easy to follow.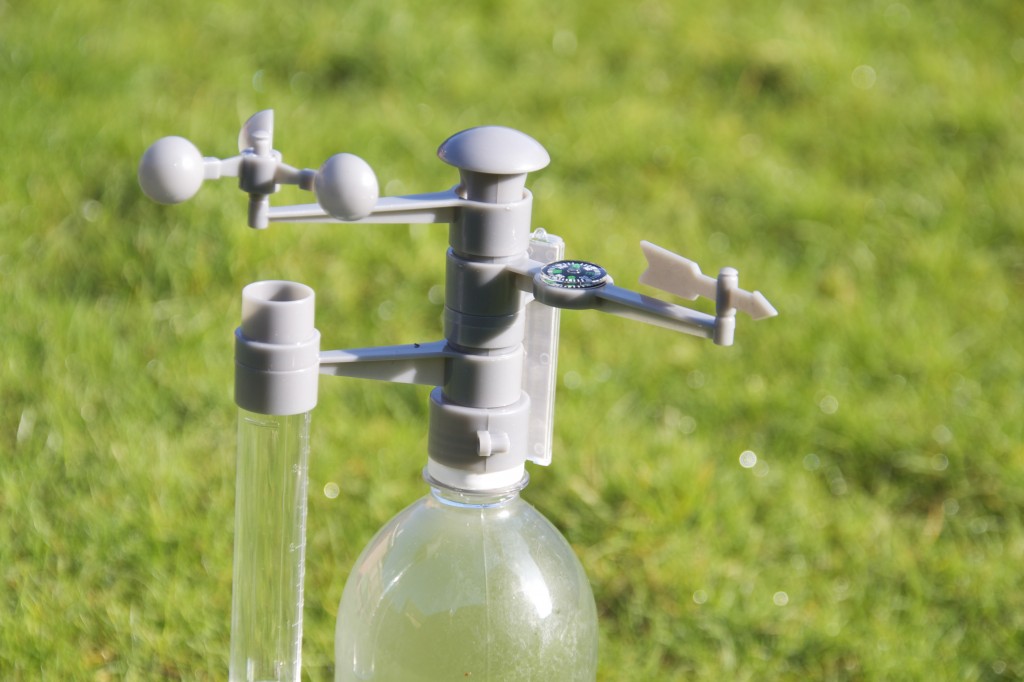 The anemometer and wind vane measure the wind. You can see that the anemometer has three small cups which spin around when the wind catches them, the faster they spin the higher the speed of the wind.
The wind vane tells you which direction the wind is blowing in conjunction with the compass, and the rain gauge measure the rainfall.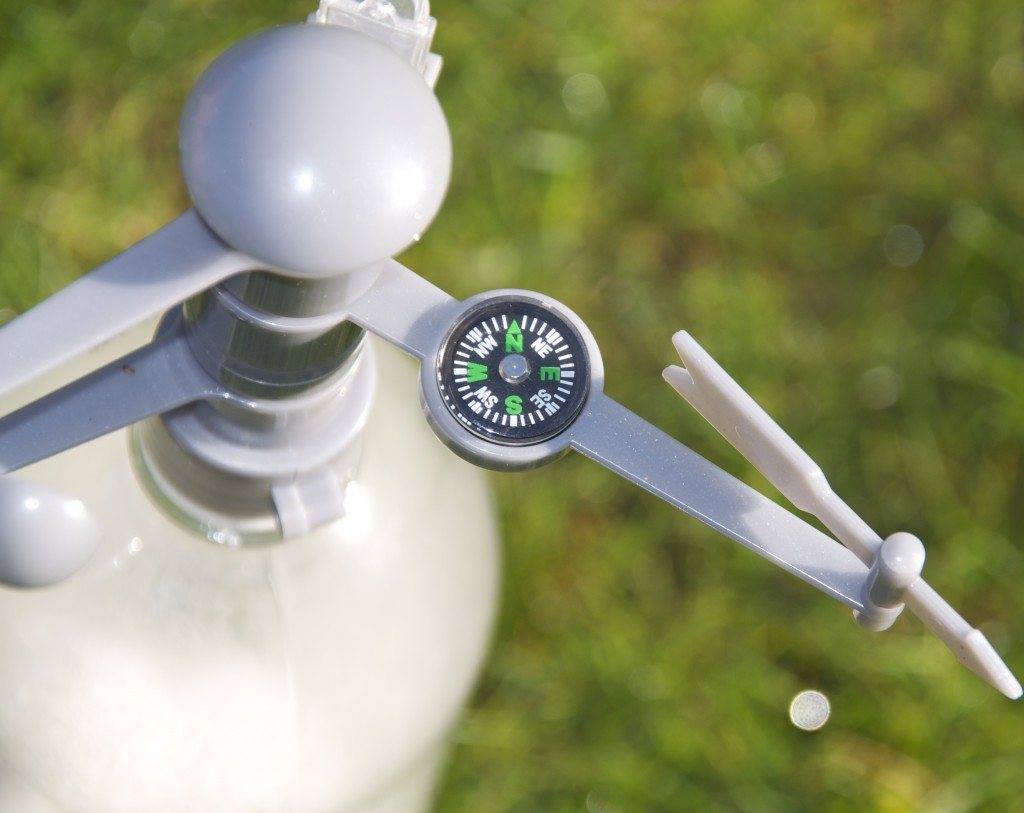 The thermometer measure the air temperature.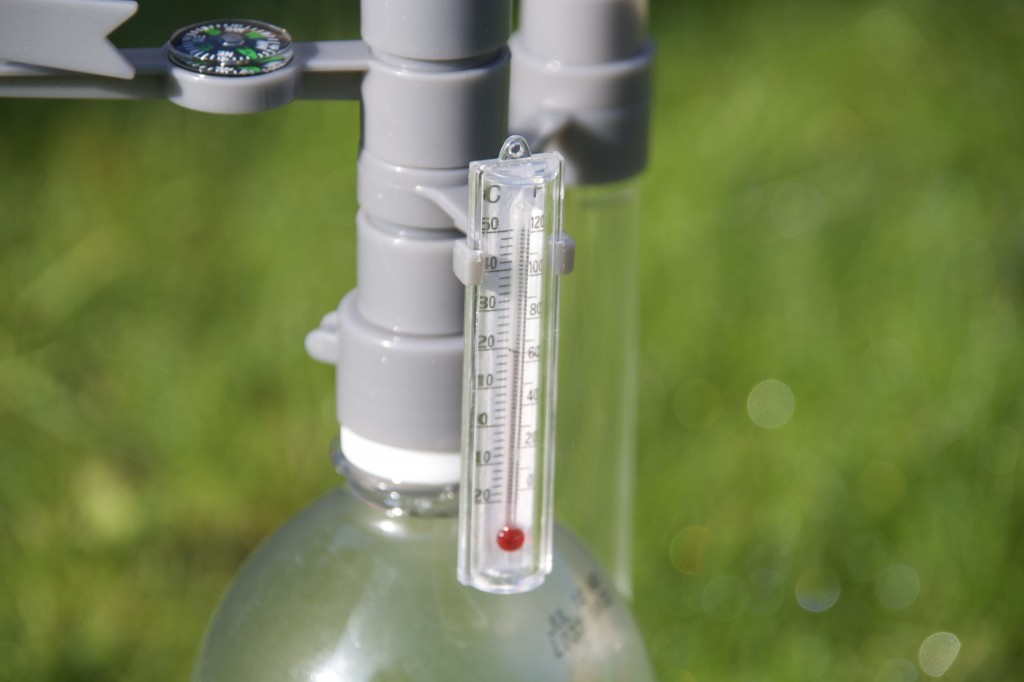 This kit is fantastic because there are so many ways to use it.
A weather station.
To use the kit as a simple weather station, you need to find a suitable site for it, where it is not sheltered from the weather and take readings at the same time daily.
You could also take readings more frequently over a day to see how the weather changes.
The Green House effect
You need a sunny day for this one, but if you leave the bottle in a sunny spot, you can place the thermometer  inside  the bottle and compare the temperature on the inside to that outside. You should see that the bottle traps heat from the sun which heats the air inside the bottle.
Weather station terrarium
You can grow a plant inside the bottle, this mini garden is known as a terrarium. It doesn't need to be watered as the water vapour given off by the plant forms droplets inside the bottle which go back into the soil for the plant to use. Isn't that clever? This also demonstrates the water cycle, which we will look at in more detail in a few weeks.
The weather station is recommended for children over 8, but my 5 year old was very interested in it and seemed to understand what each of the bits were for. The pieces of the kit are plastic, but fit together well, it seems very good quality.
I would recommend this kit for any child with an interest in science and the weather.
We were sent the weather station to review, all words and opinions are my own.
Last Updated on March 25, 2013 by Emma Vanstone