What you need:
Different types of paper cut into squares, we used a thin paper, thicker notebook paper and cardboard.
Some LEGO men or other small toys.
Instructions:
Fold each corner of the paper into a triangle to it looks like the below.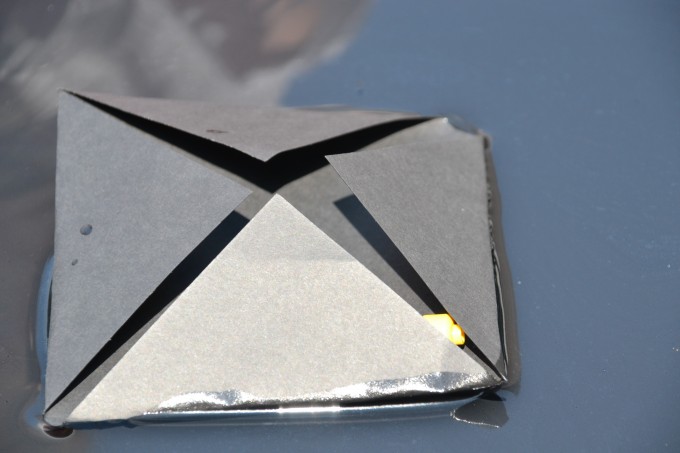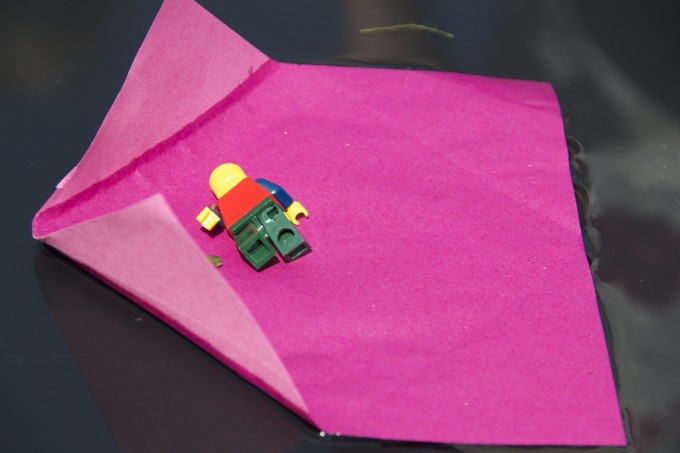 Before we started we felt each piece of paper and talked about which we though would absorb water the easiest, Z thought the thinner paper would absorb more water faster than the cardboard.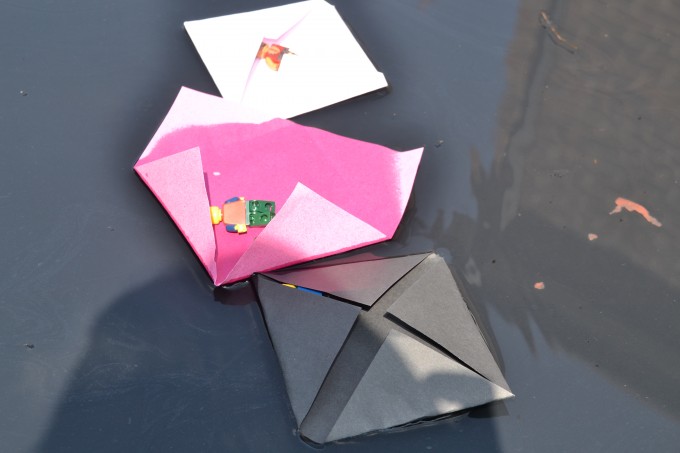 The Science Bit
Paper is made of lots of fibres, as they absorb the water they swell and the paper expands, which made the triangles open up.
Different types of paper absorb water at different speeds. Thinner paper absorbs more quickly, as it has thinner fibres.
Last Updated on September 8, 2022 by Emma Vanstone