At the beginning of the summer holidays we partnered up with the Year of Engineering to share the new Holiday Makers Challenges. There's been a new challenge for each week of the holidays and we've loved seeing lots of parents and kids joining in. My children enjoyed our chain reaction challenge so much they've been making them all summer!
The Year of Engineering is a government initiative aiming to shake-up people's ideas about engineering, inspiring the next generation of innovators, inventors and problem solvers by showing them what engineers actually do. We can't think of a better way to inspire the next generation than with these fun mini engineering projects.
This week the challenge is to make a Robot Arm! You can download the Robo Arm instruction sheet on The Holiday Makers website or follow our photos below.
How to make a Robot Arm
We've really enjoyed making Robo Arms over the last few days, we have a spiderman arm a princess arm and a robot themed arm. I love that as well as being a great engineering challenge you can also be a creative as you want! They are a little bit fiddly, but the end result is worth persevering for.
You'll need:
Thick cardboard – card from a cardboard box is perfect
Thin cardboard
2 paper straws cut into pieces about 1.5 cm long ( this depends on the size of your fingers )
String
Tape or glue – we used a hot glue gun – ask an adult to help if you use this method
Pencil
Scissors
Ruler
Instructions
Place your hand flat on the cardboard and draw around it.
Carefully cut out the hand shape.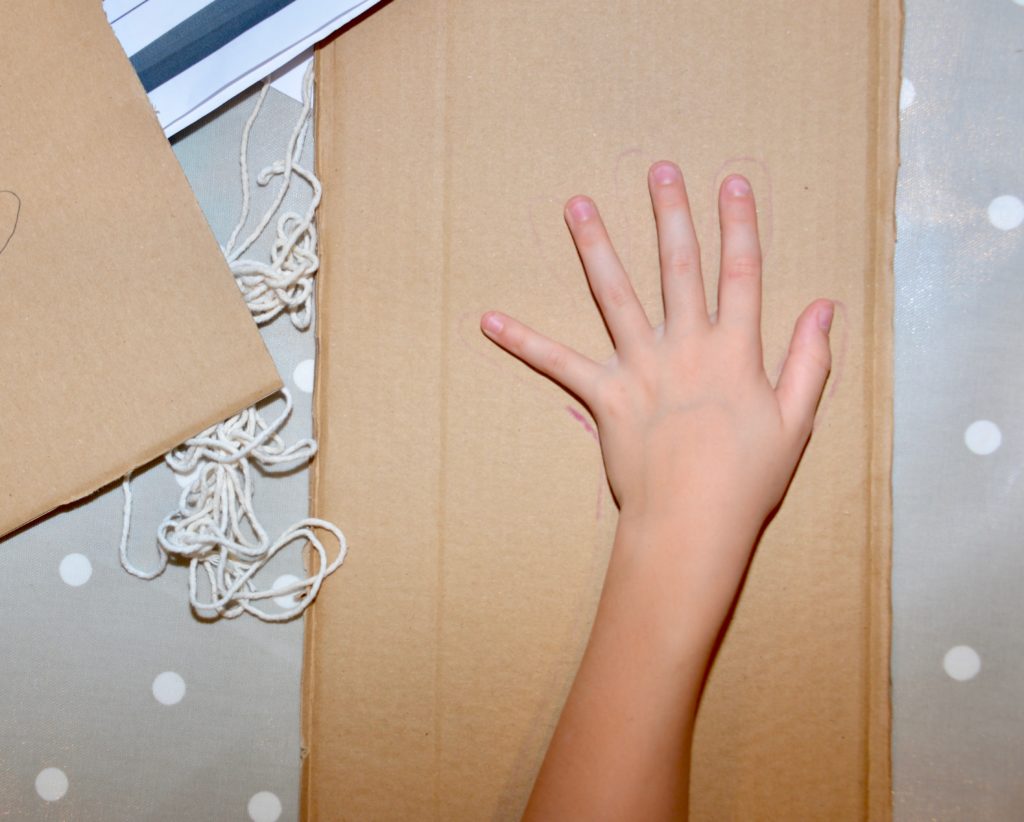 Make 3 bends in each finger and stick a piece of straw in each. We used the top segment of each finger to attach the string, but you could have a segment of straw in the top segment if you'd rather. Maybe try both methods and see which works the best?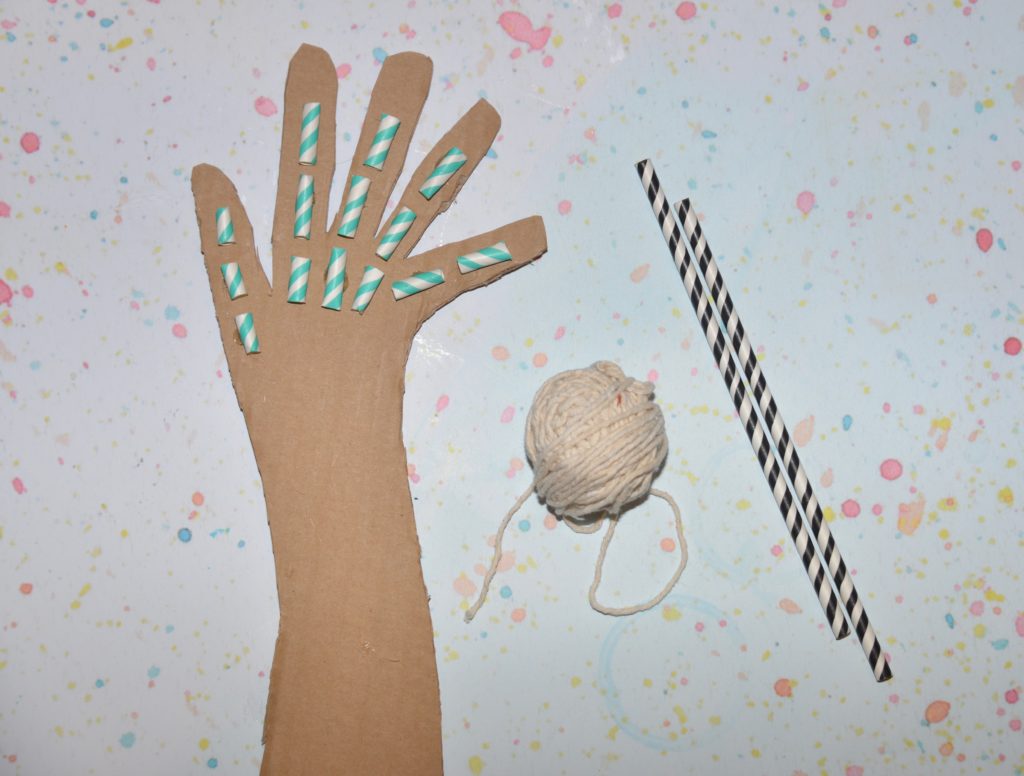 Make cardboard rings for each finger using the thin cardboard. You'll also need a cardboard band which fits around the palm of your hand.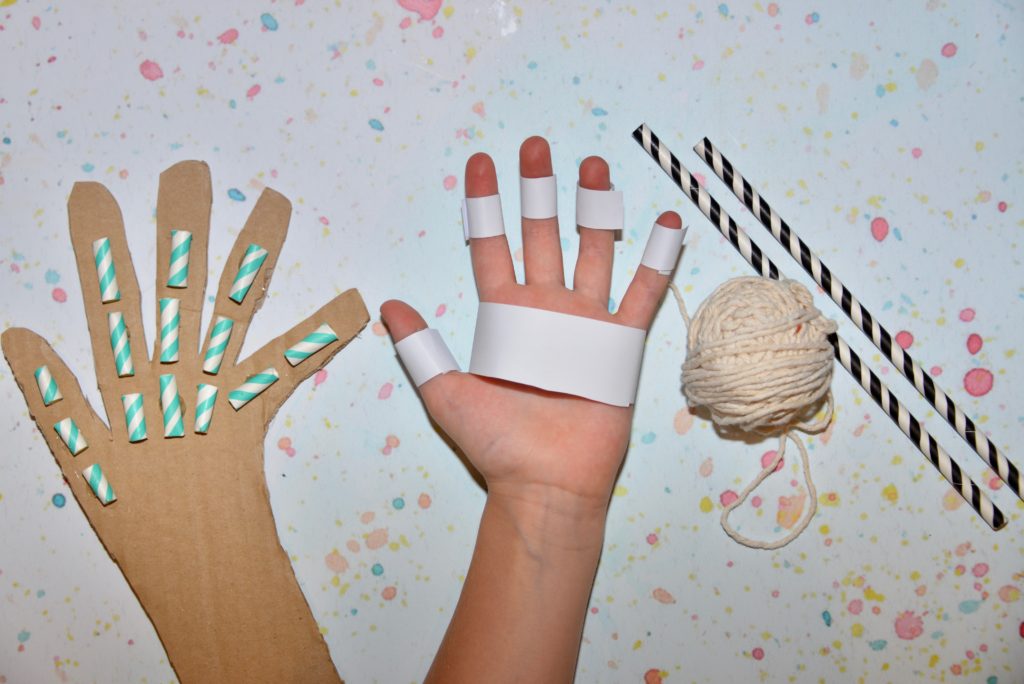 Glue or tie one end of the string to each cardboard ring and the other end to the top of the same finger on your cardboard hand.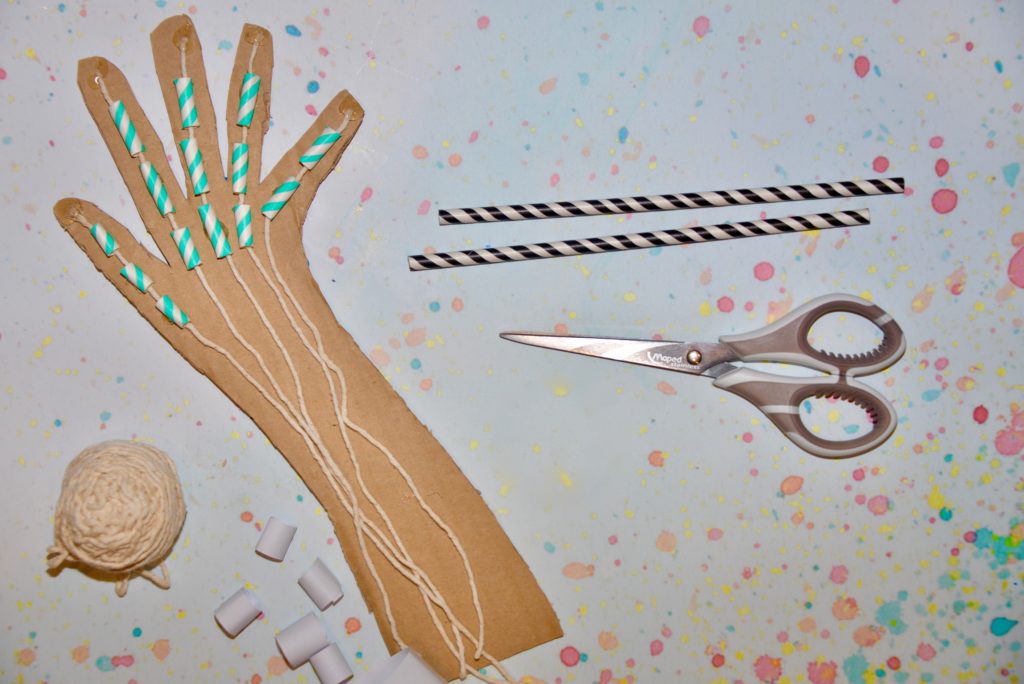 Place the band around your wrist and slot the cardboard hand behind. Attach a cardboard ring to each finger and test your Robo Arm.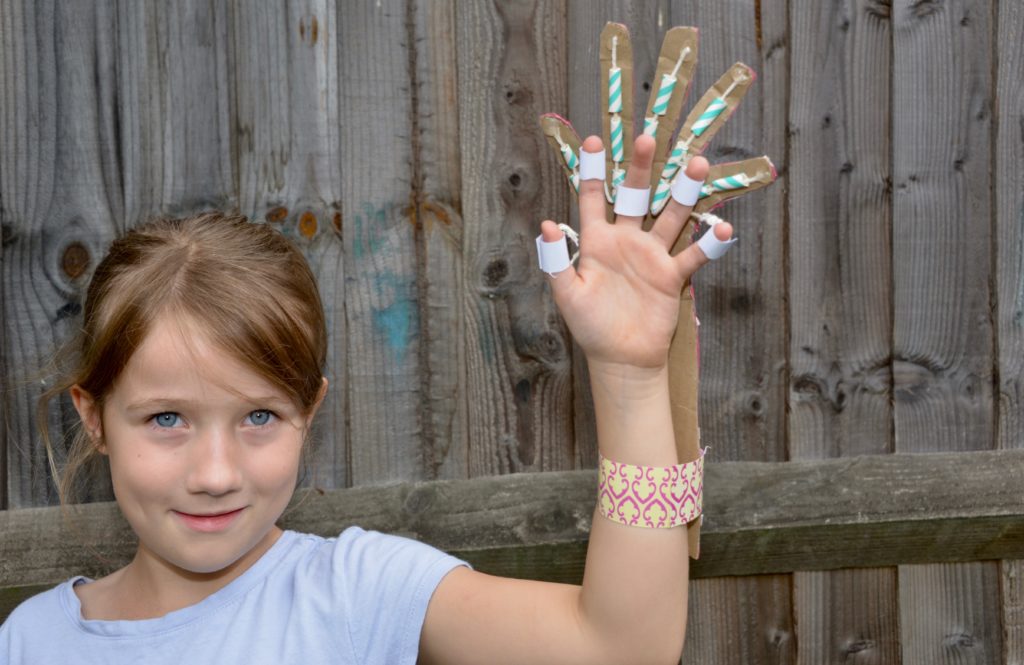 Robot Arm Challenge
Can you decorate your arm?
We made a princess/fairy arm and a spiderman arm!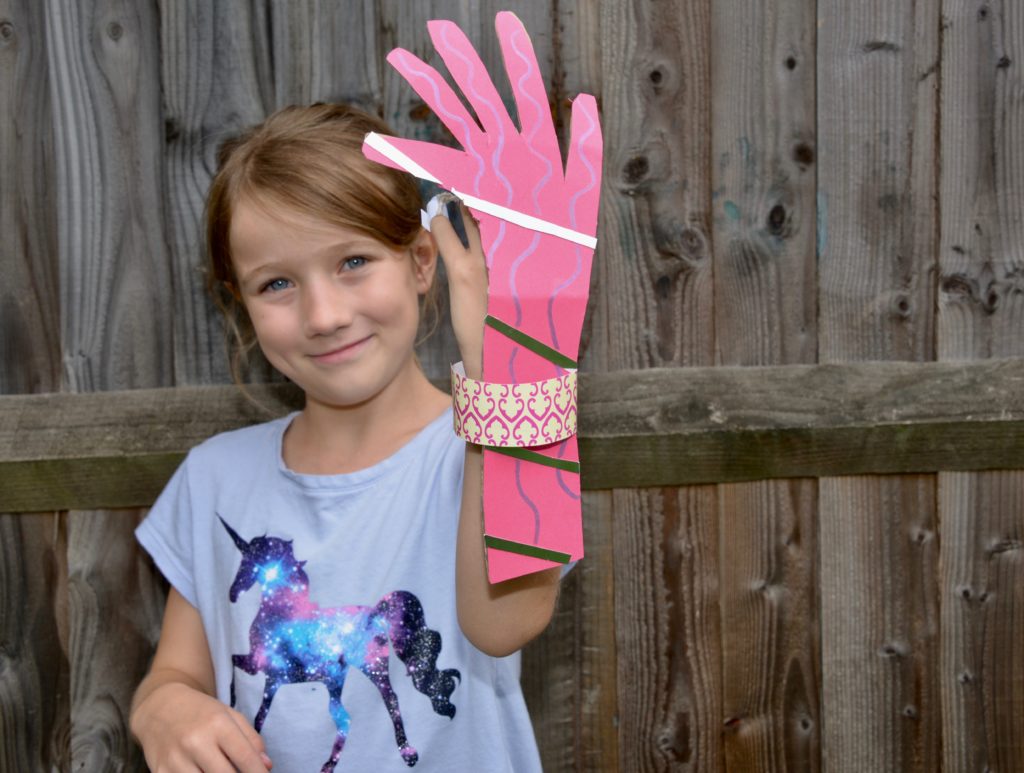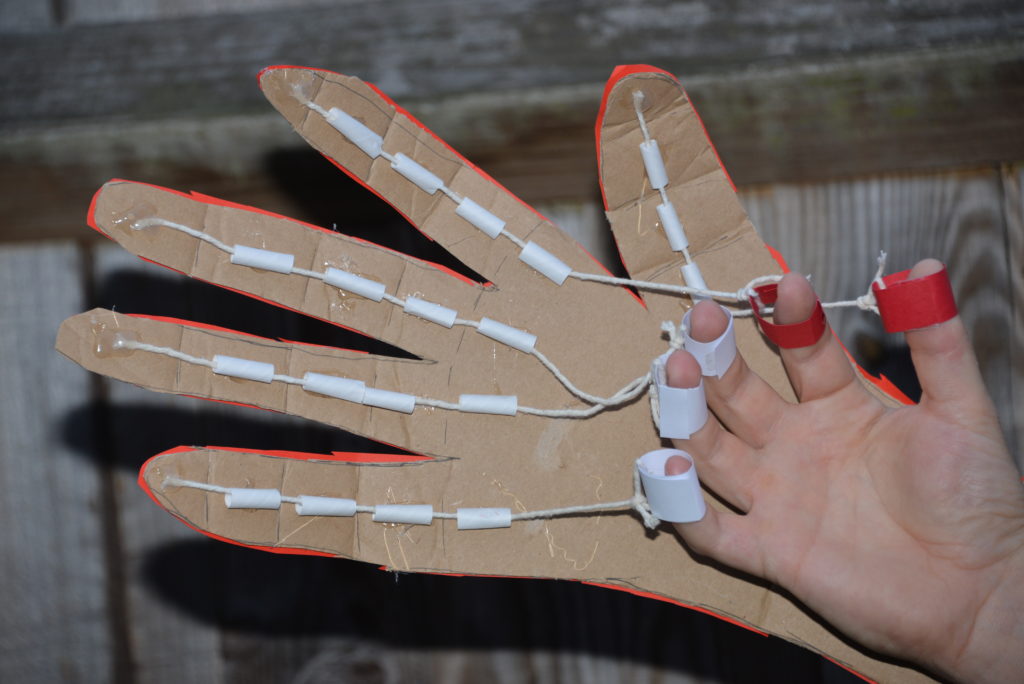 Win a Family Ticket to see Cirque Du Soleil
Create your own Robo Arm and you could win a family ticket to see Cirque Du Soleil with the Year of Engineering.
Find out more about The Year of Engineering and The Holiday Makers
• Twitter – Follow #TheHolidayMakers, @YoEgovuk
• Instagram – Follow @yearofengineering
• Facebook – Follow @yearofengineering
Check out The Holiday Makers Hub for even more fun challenges and activities.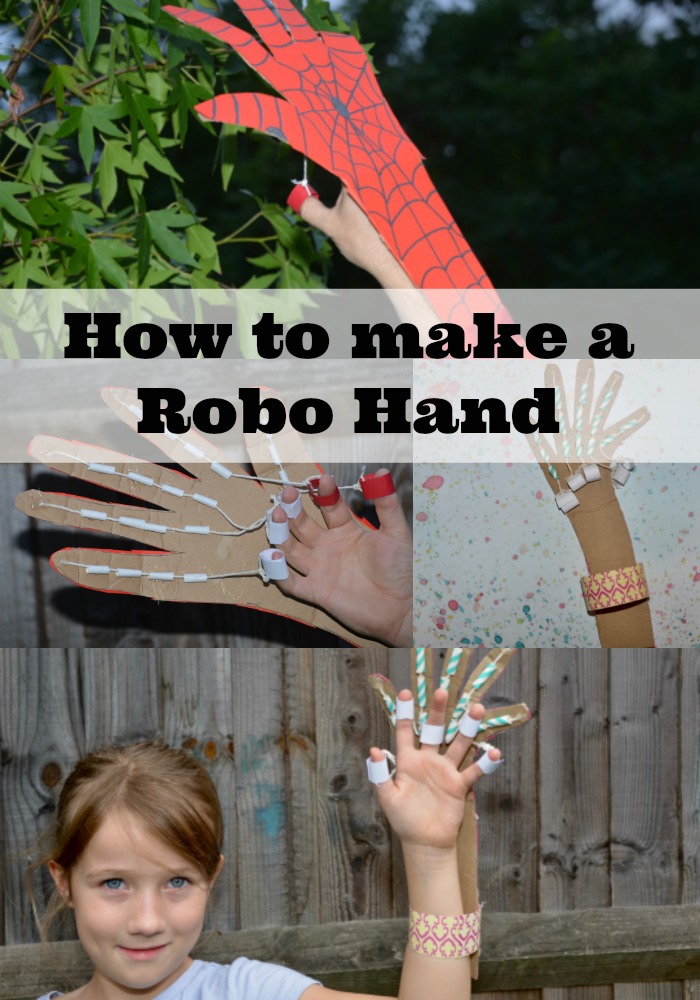 Post in collaboration with the Year of Engineering
Last Updated on April 8, 2019 by Emma Vanstone