This experiment looks at how egg white ( albumen ) is transformed as it is whisked. Egg white is about ⅔ of the total weight of an egg and is 10% protein, the rest being mostly water. To demonstrate the change in the egg white, we will find out how to make meringue!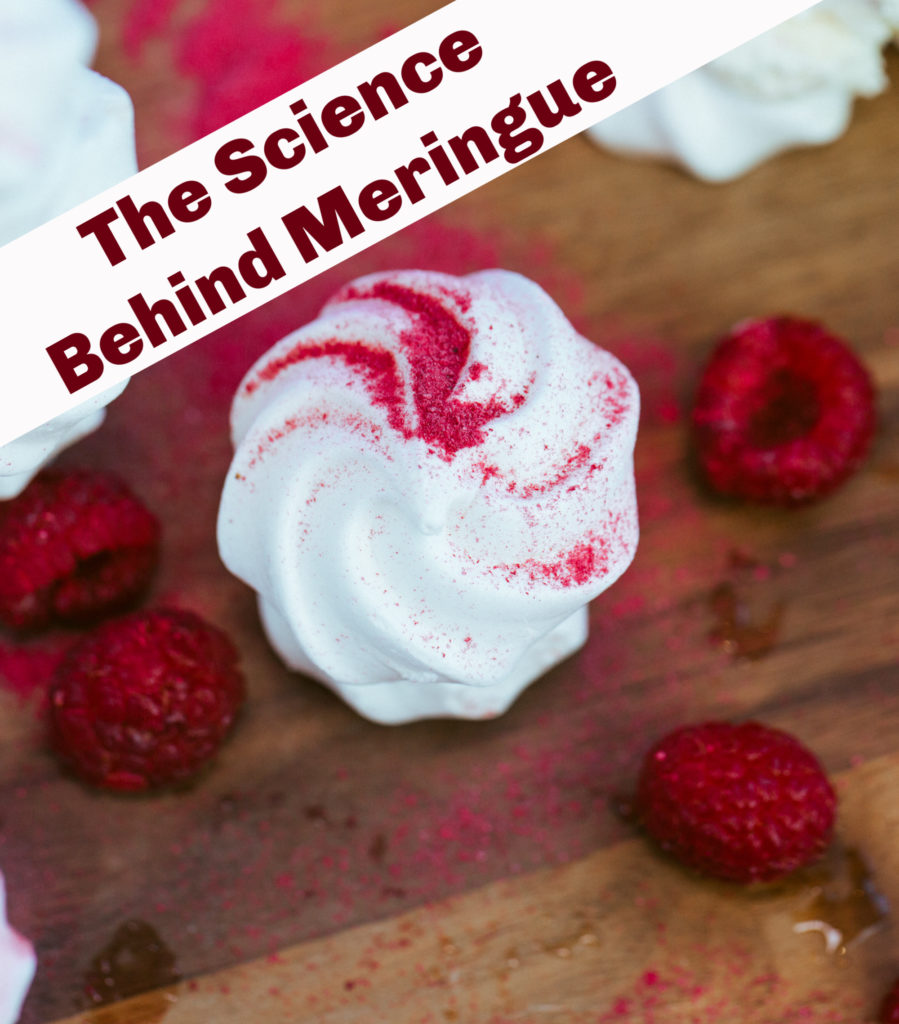 How to make Meringue
Meringue Recipe
What you need:
A bowl
A whisk
Baking sheet
Four egg whites
225g caster sugar
You can use fewer eggs as long as you use about 55g of caster sugar per egg white.
Instructions for making meringue
Preheat the oven to 140 degrees.
Line 2 baking sheets with parchment
Put the egg whites in a bowl and whisk slowly at first then faster as they expand. Once you get stiff peaks, the egg whites are ready.
Add the sugar slowly a few tablespoons at a time and whisk after each sugar addition.
Place 2 heaped tablespoons of mixture onto the baking parchment, leave a gap and then repeat until all your mixture is used up.
Place in the oven on a low shelf for about 45 minutes. Then turn the oven off, but leave the meringues inside for a further 15 minutes.
Serve with whipped cream and fruit.
For more fun try making meringue towers, how high can you build them before they topple?
The Science Behind Meringue
When we whisk egg white, two things happen:
The whisk creates a force through the egg white which unfolds the protein molecules.
The whisking also causes air bubbles to be trapped in the unfolded proteins which makes a foam.
When baked, the foam hardens into meringue! How cool is that?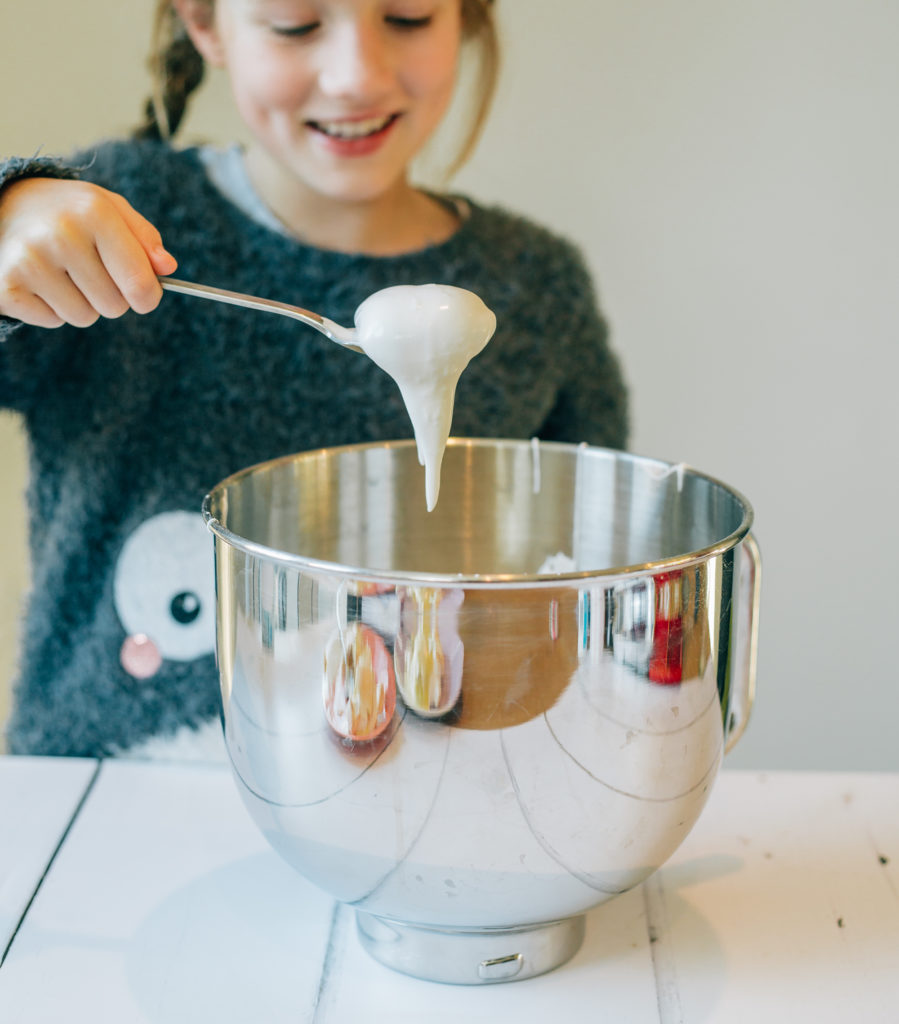 More Easy Kitchen Science for Kids
If you enjoyed this activity, you'll love my huge collection of kitchen science experiments including a Science Sparks Bake OFF!!
You might also like my new book Snackable Science which contains 60 easy edible experiments for kids!!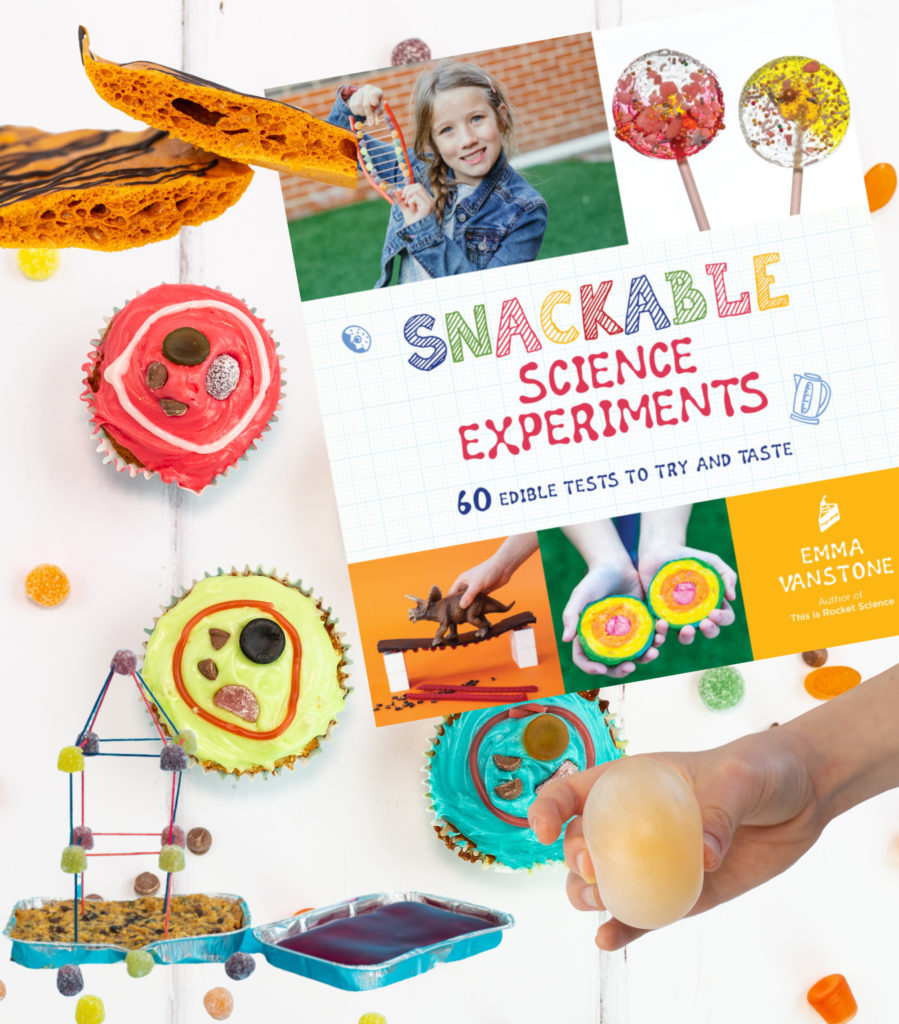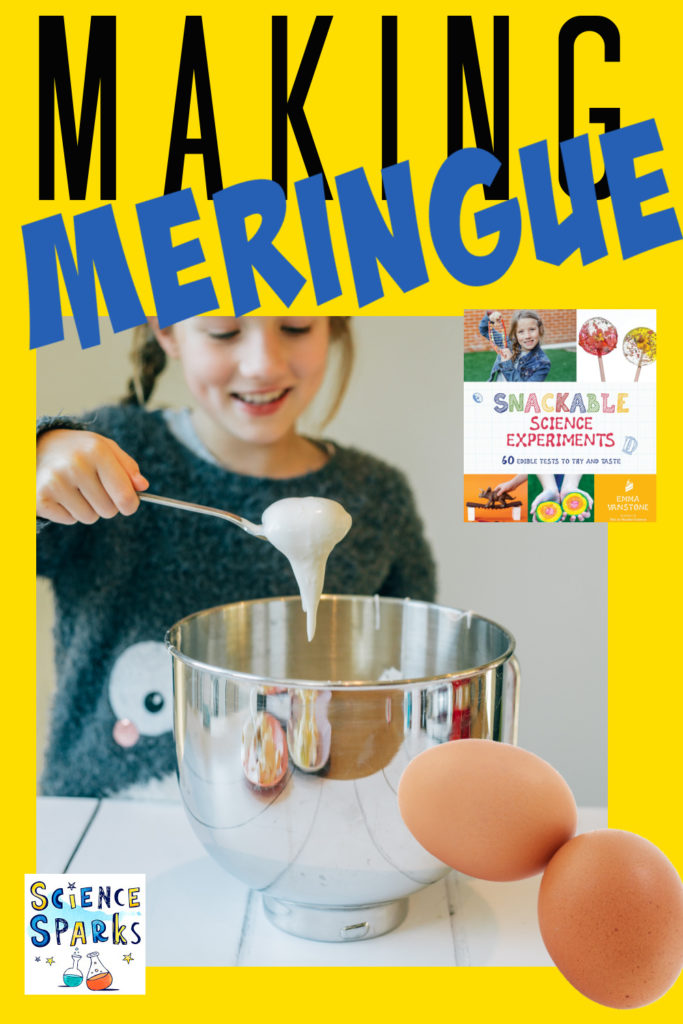 Last Updated on January 23, 2023 by Emma Vanstone