I loved this experiment with cars and a sheet of ice on Hands on : as we grow, so I decided to try it out with my children. We are looking to see if salt helps a car move on ice.
What you need
A toy car – battery-powered or push along
A sheet of ice – we used a baking sheet
salt
Instructions
Try the car on the sheet of ice and see if it moves at all.
Add some salt to the surface of the ice and try the car again.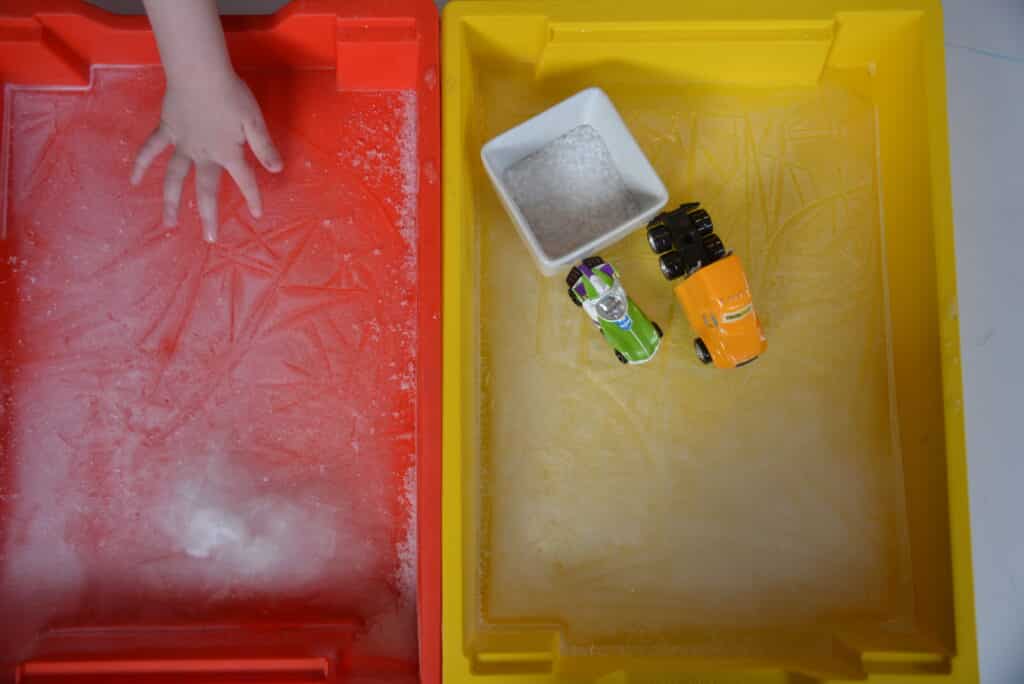 The science bit
The salt acts like grit to give the car something to grip onto, allowing it to move across the ice. If you watch the salt and ice, you should see the ice start to melt. This is because salt lowers the freezing point of the water. We saw another example of this when we made frost. You could try adding sand or grit to the ice to see if that gives better traction than the salt. Or just put salt on one side of the sheet of ice to see if it melts faster.
Another idea using ice and salt is to use salt to lift an ice cube!
If you mix ice, water and salt, the mixture gets VERY cold. This phenomenon can be used to make ice cream from milk!
Last Updated on February 23, 2023 by Emma Vanstone