This collection of activities using ice for toddlers is great for any time of year, but especially good on a cold winter's day when talking about frost and ice outdoors or on a hot summer's day to cool down.
Activities using ice for toddlers
Ice Excavations
Ice excavations are brilliant for little ones. All you need to do is freeze some small plastic figures into a block of ice and use them with a pipette or small containers of warm water. Children can carefully drop or pour warm water over the ice to melt it.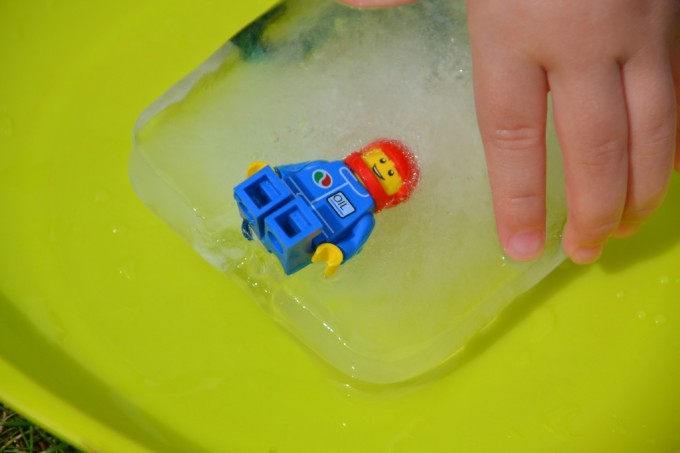 Ice in a Balloon
This one is super easy and almost mess free. Pour water into a balloon and tie the end. Place in the freezer until frozen and leave to melt before giving to a child as sticky ice can hurt little fingers.
Supervise balloons at all times.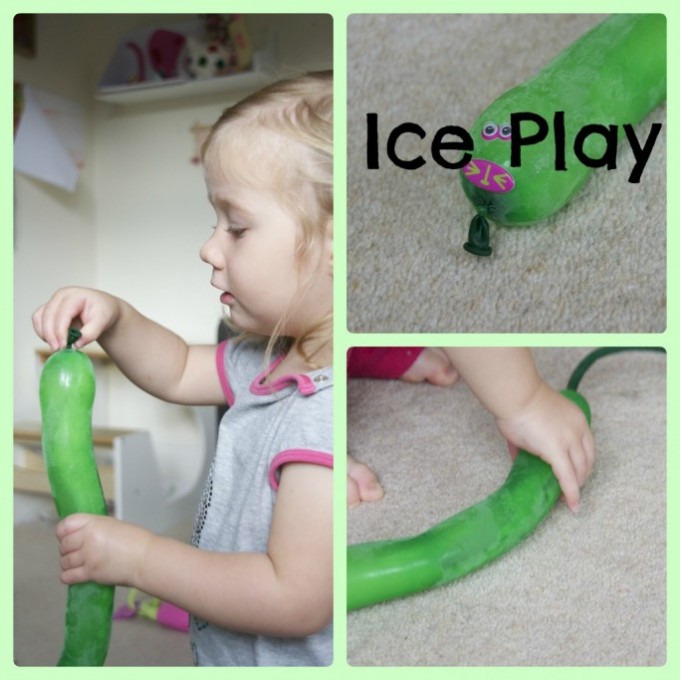 Make a Polar Scene
We used this to learn about melting polar ice caps, but it would also make a lovely sensory polar scene too!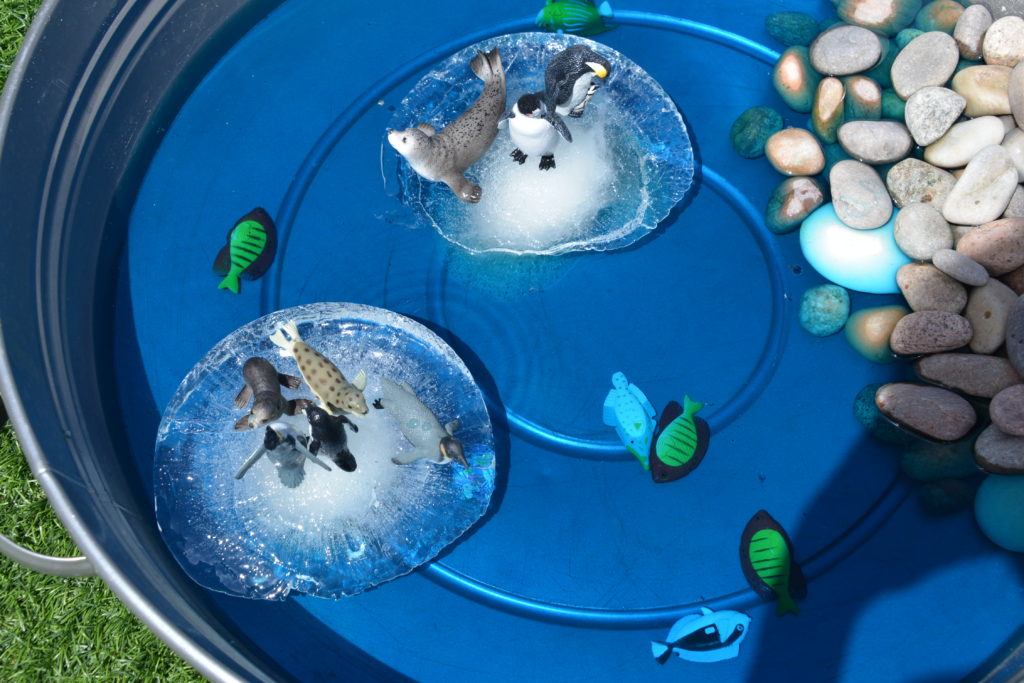 Ice Fishing
This ice fishing activity is a lovely way for children to discover that ice melts faster in warm water than in cold water.
Paint on Ice
Freeze a sheet of ice and paint on the surface! This is a lovely sensory activity that older children will enjoy as well.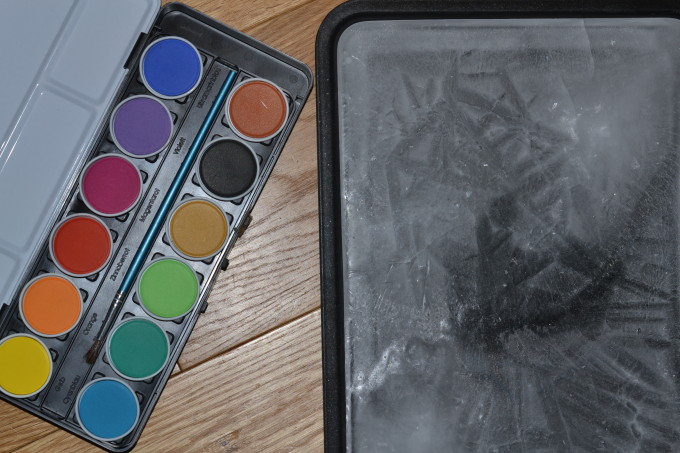 More activities using ice for toddlers
I LOVE these frozen ice hands from Happy Hooligans.
This fizzing ice activity from Life Over C's looks great too.
Can you think of any more activities using ice for toddlers for us?
The Science of Ice
Why does water freeze?
Water can be a solid, liquid or gas.  In liquid form, the water particles can move around freely, so the water takes the shape of the container it is in. When you cool the water down, the movement of the particles slows down, and the particles become tightly packed together, which means its shape cannot change easily.
Why is ice sticky?
Ice feels sticky because when you touch it, the ice immediately freezes the moisture in your skin, which makes the cube feel sticky.
Why does salt make the ice melt faster?
This is because salt lowers the freezing point of the water. We saw another example of this when we made frost on a can.
Don't forget to check out our other ice and winter science experiments.
Warning – always keep a close eye on children playing with balloons, and remember the ice will be very cold to start with.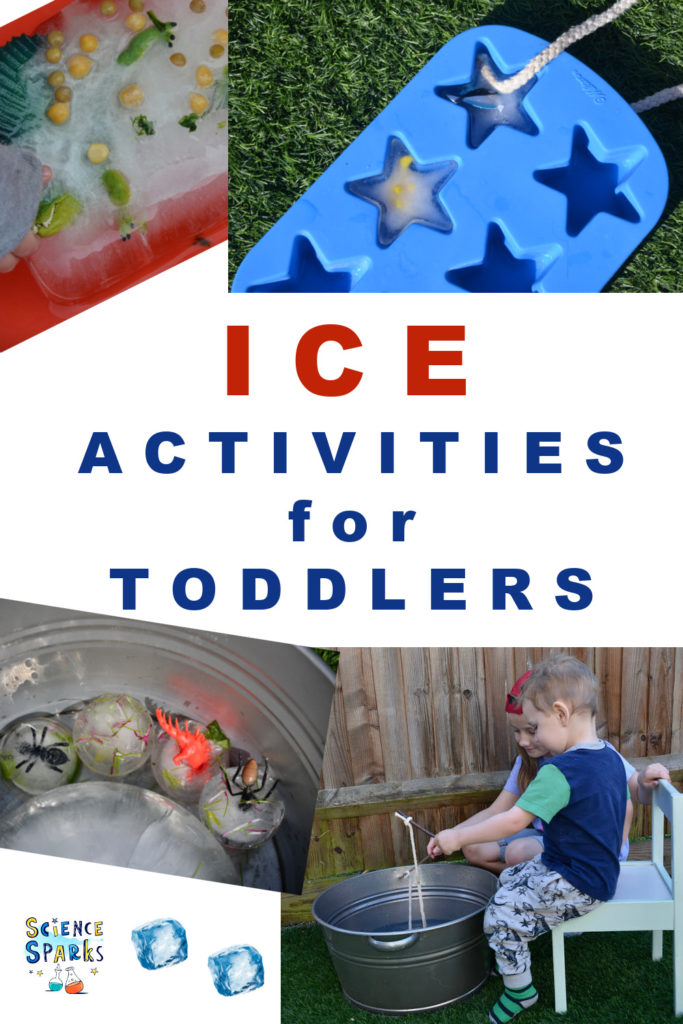 Last Updated on May 18, 2023 by Emma Vanstone