When I brought out the spaghetti and marshmallows, I think my children thought we were having some kind of weird and wonderful dinner, not building structures.
This is a great STEM activity for children of most ages, as you can tailor it to their understanding. I let my 2-year-old build whatever she wanted, and she had a great time working out how to put the spaghetti in the right places. With my 4-year-old, we were a bit more structured and tried to build a tower.
Older children can think carefully about which shapes are strong shapes and will support their structure the best.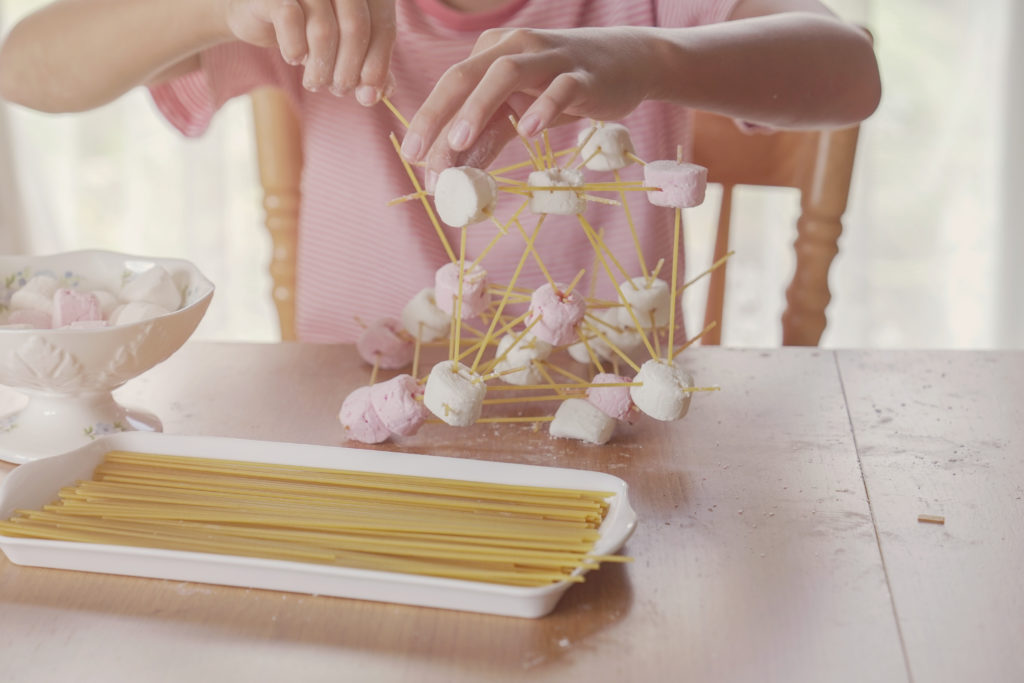 How to build a marshmallow tower
You'll need
Spaghetti ( uncooked! )
Marshmallows
Instructions
Snap the spaghetti into smaller pieces.
Push the ends of the spaghetti into the marshmallows to build different shapes for your tower.
We started with a cube, but when we put weight (Pooh bear in our case) on it, it started to lean very precariously to the right, and one of the vertical spaghetti pieces snapped. We then discussed what we would do to make it stronger. We decided to add some diagonal pieces, which seemed to do the trick.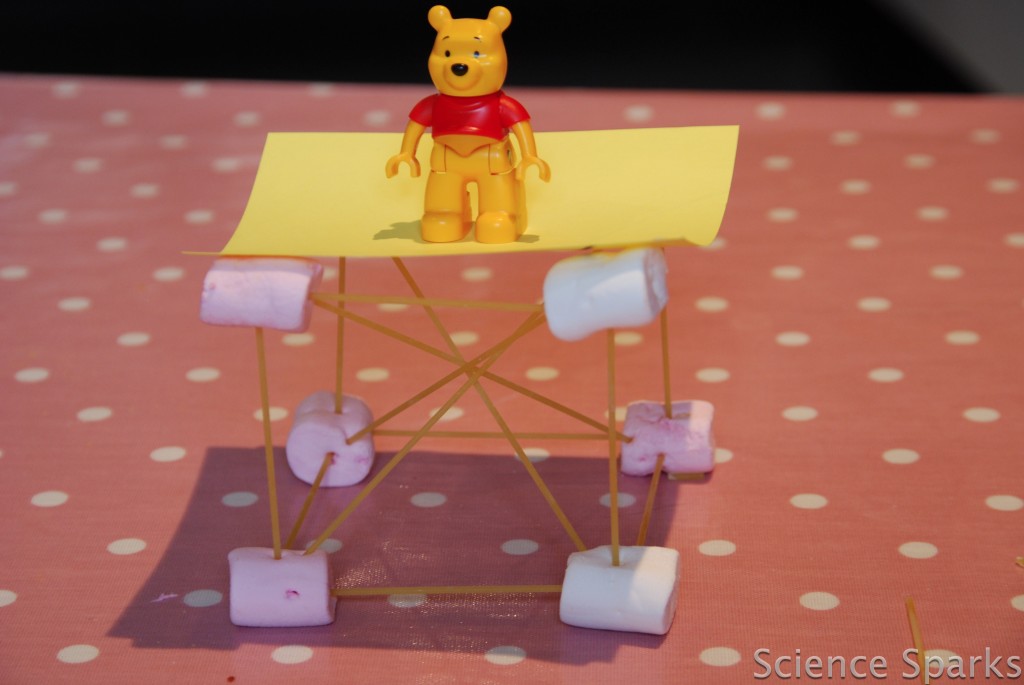 We thought it would be fun to try lots of different shapes to see if we could break them. Straight lines and marshmallow corners tend to lead to triangles, but we had a lot of fun with other shapes too.
Extension task
Make it a game. Challenge friends or family to see who can build the tallest tower!
Try miniature and then giant marshmallows. Which are easiest to build with?
Stable structure secrets
Triangles are great for making a stable structure.
Consider where the centre of gravity is in your tower. A wide base helps stability, giving a centre of gravity low down and central.
More engineering challenges
Discover why domes are so strong with this eggshell bridge!
Build a famous monument with newspaper!
Build bridges with different shaped paper and cardboard to investigate which is the strongest!
Frugal Fun for Boys and Girls has a fantastic LEGO bridge building challenge you might like too!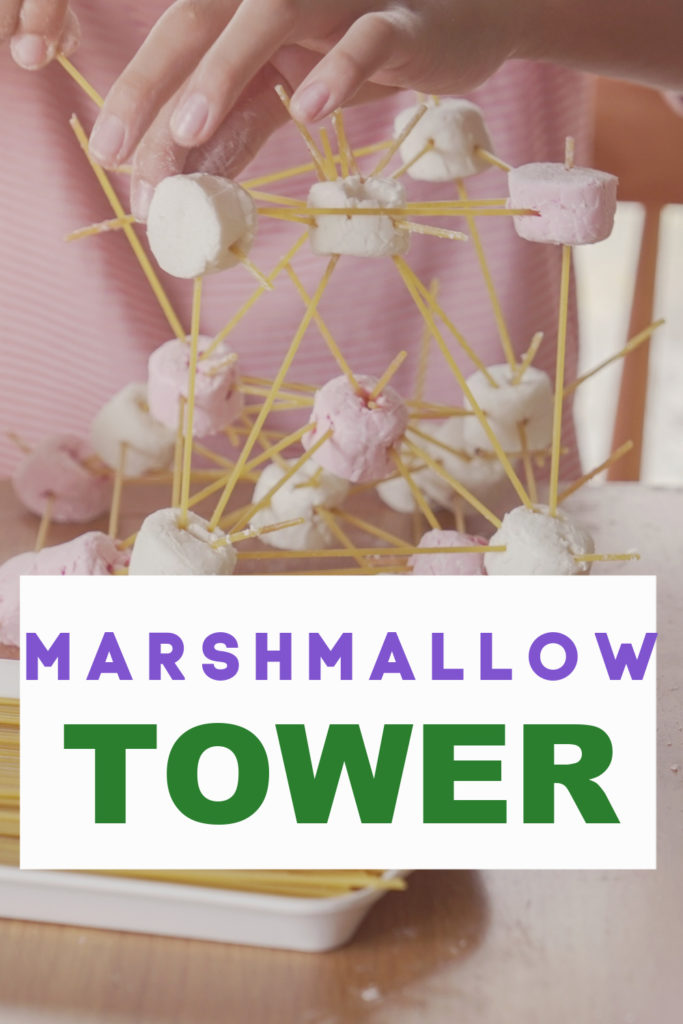 Last Updated on April 27, 2023 by Emma Vanstone