Playing detective is one of my little ones favourite games, but to be a real detective involves lots of Science! So today we're going to make a magnifying glass.
How to make a Magnifying Glass
Materials
A clear plastic bottle
A dry marker pen
A pair of scissors
Water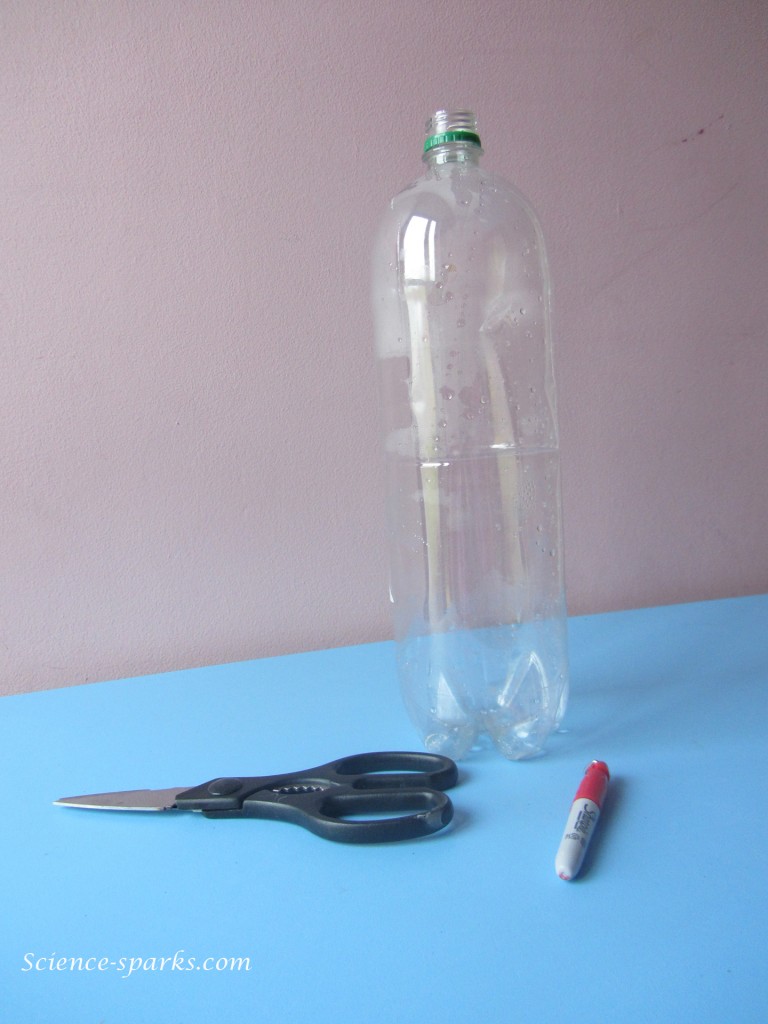 How to make…
1. Draw a circle shape at the neck of the bottle. It needs to be here so you create a disc shape when you cut it out.
2. Cut out the circle
3. Pour a little water into the disc.
4. Hold it over your book or paper to make the letters bigger. It really works so well!
Why does this work?
The disc shape you have cut out curves outwards, so is a convex shape. By adding the water the light that passes through is refracted meaning that it is bent inwards, creating a lens effect and enlarging the size of the letters. So you have then created your very own magnifying glass!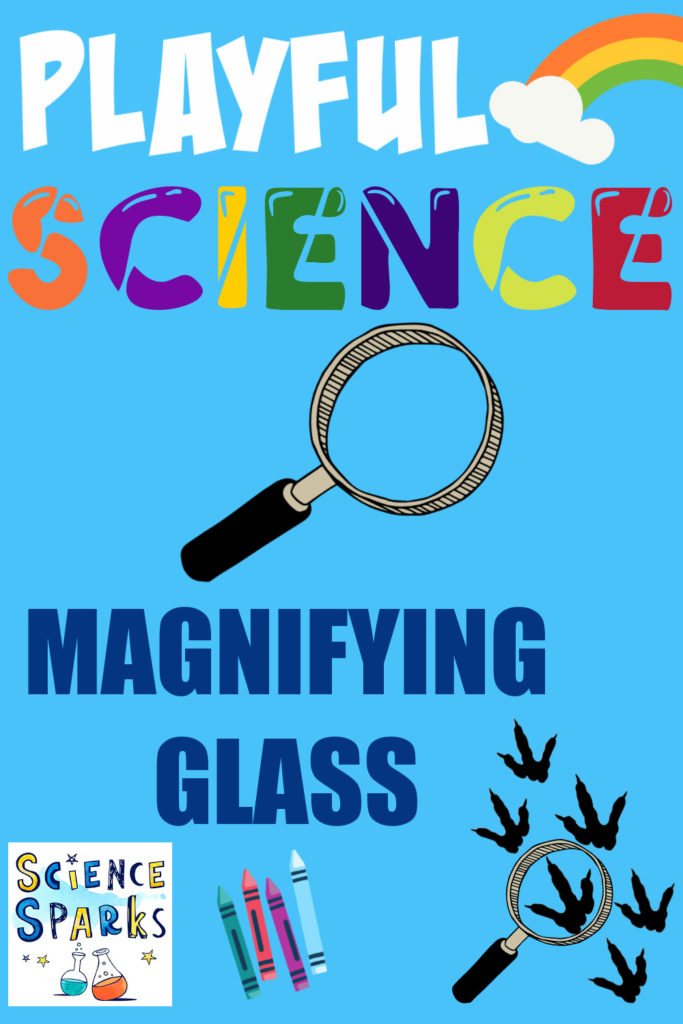 Last Updated on July 14, 2021 by Emma Vanstone