Refraction is the bending of light. Light bends whenever it travels from one transparent material to another. One example of this is light travelling through a glass.
The reason light bends when it passes between two materials is because it changes speed. If the new material is more dense ( for example air to glass ), the light slows down and bends towards the normal.
Light speeds up as it passes through a less dense material ( for example, glass to air ) and bends away from the normal.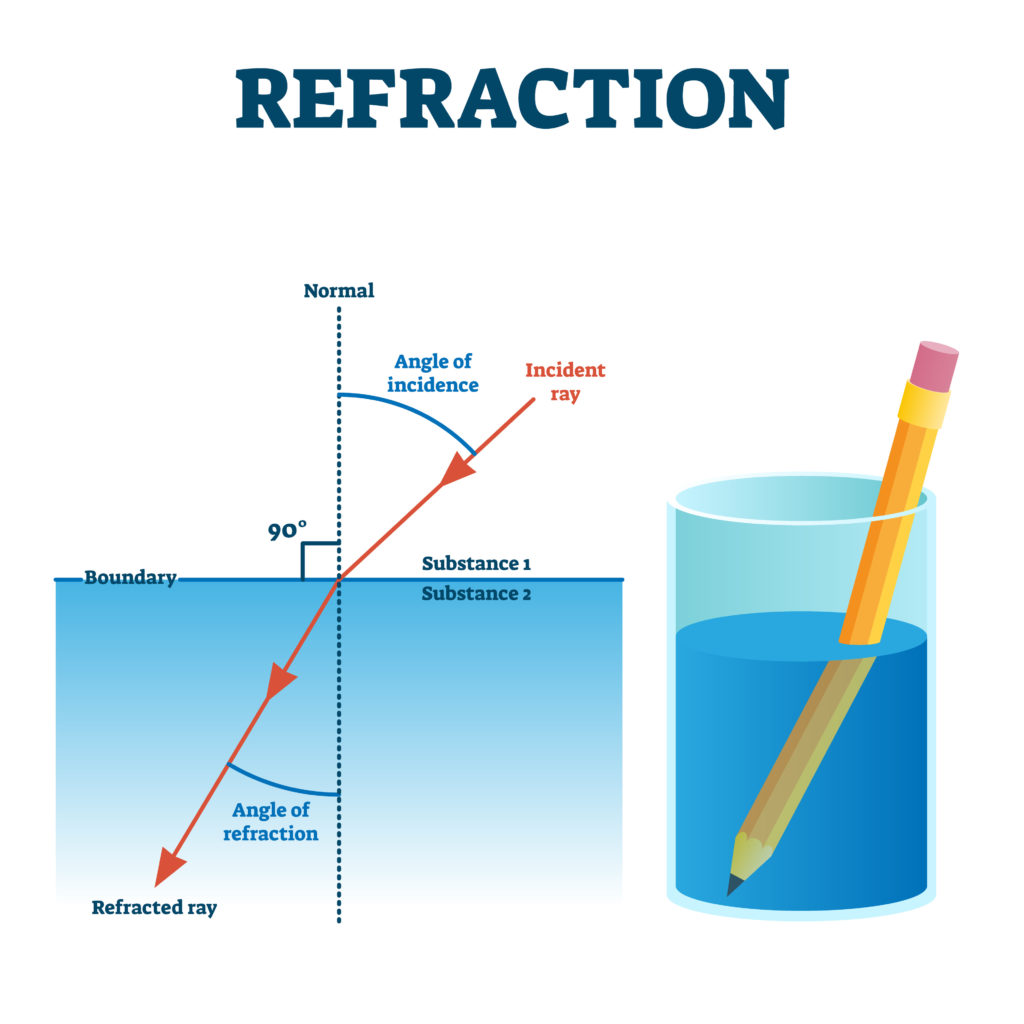 The amount of refraction depends on two things
The greater the change in speed, the more the light is refracted ( bent ).
The bigger the angle of incidence. The more the light is refracted unless the light enters the new substance at 90o in which case it will slow down but not change direction.
The bending of light by refraction is used in lenses and magnifying glasses. Refraction is also used to focus light onto the retina, allowing us to see clearly.
How do lenses work?
There are two main types of lense. Converging and diverging. Lenses refract light to form an image.
What is a converging lens?
Converging lenses are sometimes called convex lenses. This type of lens converges parallel rays of light to a point.
Converging lenses bulge outwards in the middle.
What is a diverging lens?
Diverging lenses cause parallel rays of light to spread out. This type of lens is often called a concave lens.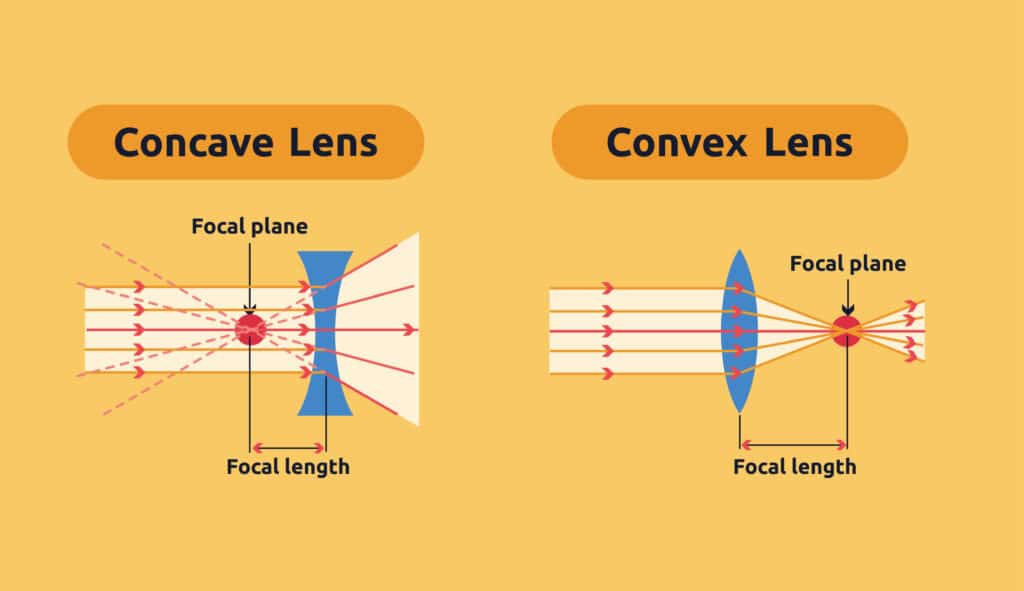 Light Refraction Experiments
Reverse the direction of arrows with a glass of water.
Make a very simple magnifying glass.
You can also use refraction to make a coin disappear!
Find out how refraction plays a part in rainbows and how to bend light with a prism. This activity shows that light is made up of all the colours of the rainbow. Each colour refracts at a different angle ( as they have different wavelengths ), which is why the colours can be seen separately.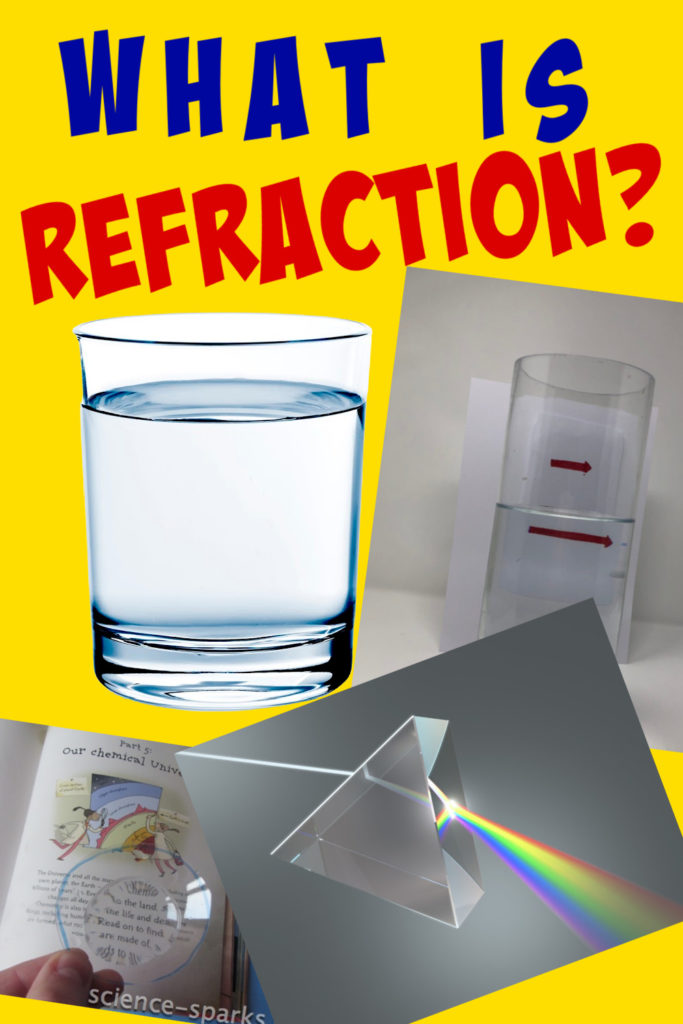 Last Updated on March 23, 2023 by Emma Vanstone