Playful Science is a brand new series full of simple science based play ideas for kids! All the activities are all super easy and can be used as part of role play games or an exciting addition to to a classroom theme.
I'm going to keep adding to the list so do keep popping back!
Playful Science Ideas for Little Ones
Playful Science – Doctor Play
Make a stethoscope, draw around a friend and add in body parts, find out how many feet tall you are and lots more fun doctor themed role play ideas with fun added science!
Playful Science – Detective Play
Pretend to be a detective with these simple science activities. Use a plastic bottle to make a magnifying glass, look at your own fingerprints and read invisible messages!

Be a Palaeontologist
Perilous Pirate Activities
Crack codes, hide treasure and design, test and sink pirate boats. These swashbuckling activities are great for little people everywhere.
Superhero Science
Help a Superhero float, make a flowing cape, trap a superhero in oobleck and more exciting Superhero Science!
If you liked these ideas you might also like my FREE Early Years Science eBook with TWENTY simple science experiments for little ones.
I also have some great ideas for science experiments on a budget that would work well for younger children.

More Playful Science Coming Soon
Which pen was used?
Digging up dino bones
Making bones – weigh and measure
Sticky spiders
Magnet test
Flying superheroes
Sinking superheroes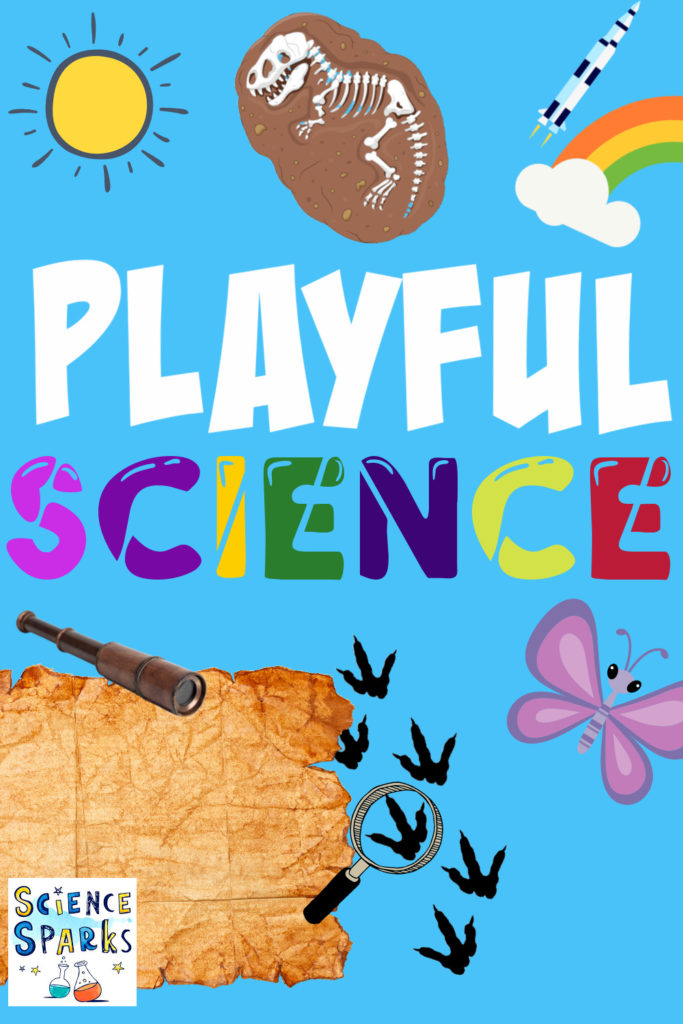 Last Updated on September 8, 2022 by Emma Vanstone