Last year I made some very simple homemade science kits for my children to give to friends who love science. Each kit contained the materials for 5 different investigations.
How to make your own science kit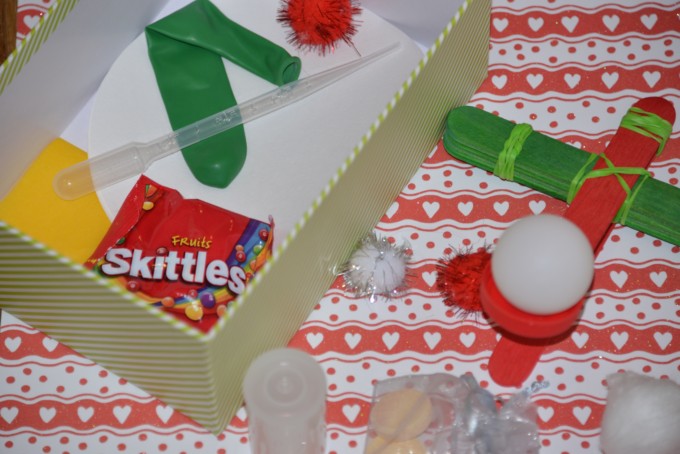 What you'll need:
Balloon
Tissue paper
Pipette (UK )
Pipette ( US )
Skittles
Pom poms
Elastic bands
Lolly sticks
Filter paper ( US )
Filter paper ( UK )
Film Canisters ( UK )
Film Canisters ( US )
Effervescent vitamin tablets – give these to an adult
Ping pong balls ( US )
Ping pong balls ( UK )
Instructions
Place all items in a shoebox sized box. We made the catapult, but you could include the sticks and elastic bands and direct the recipient to a set instructions for how to build it. See our YouTube video here.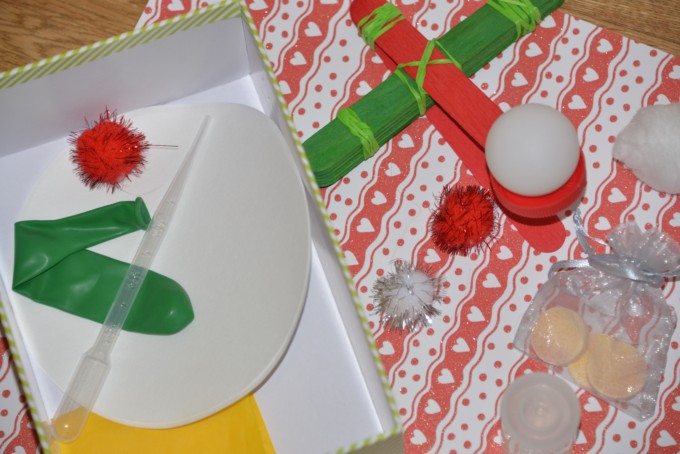 Experiments included
Static Electricity 
Use: Tissue paper, balloon
Cut up the tissue paper, blow up the balloon, rub on hair or a jumper and hold over the tissue paper to pick it up.
See this post for more details about static electricity experiments.
Colourful Skittles
Use: Skittles, white plate, water
Watch the colours dissolve into water with this easy candy science activity.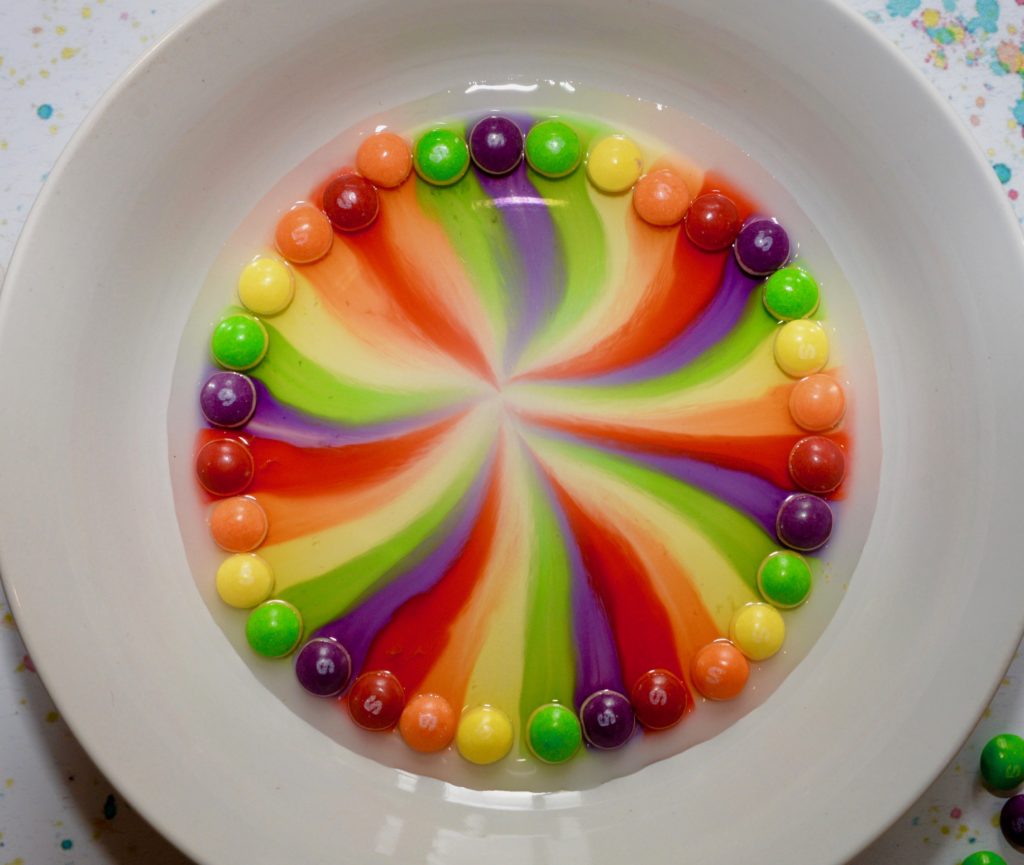 Filter Paper Chromatography
Use: Filter paper, washable felt tip pens, pipette, water
Try some easy filter paper chromatography and investigate how many different colours are in each type of ink.
Film Canister Rockets
These are brilliant, explosive fun and a definite must add to a science kit. Just add half an effervescent vitamin tablet to a film canister about 1/3 full of water, add the lid, place lid down on the floor and stand well back!
See more details and investigation ideas for film canister rockets here.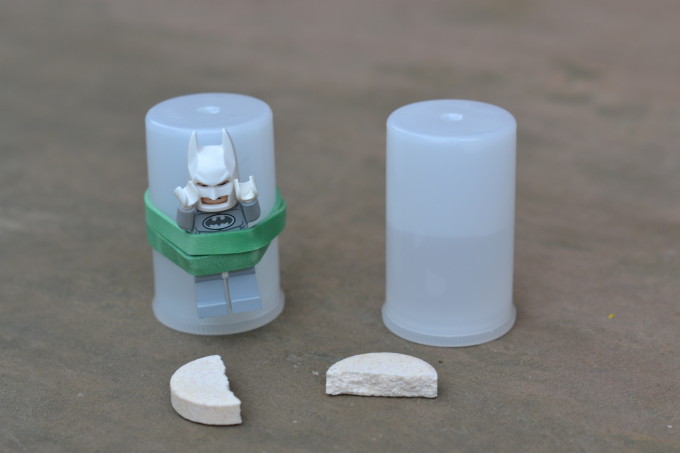 Lolly Stick Catapult
Lolly stick catapults are very easy to make ( see our YouTube video for full instructions ). We added a ping pong ball and some pom poms for our luckily recipients to use with the catapult. You could also add a tape measure to measure how far each item travels and some paper cups to try to knock down.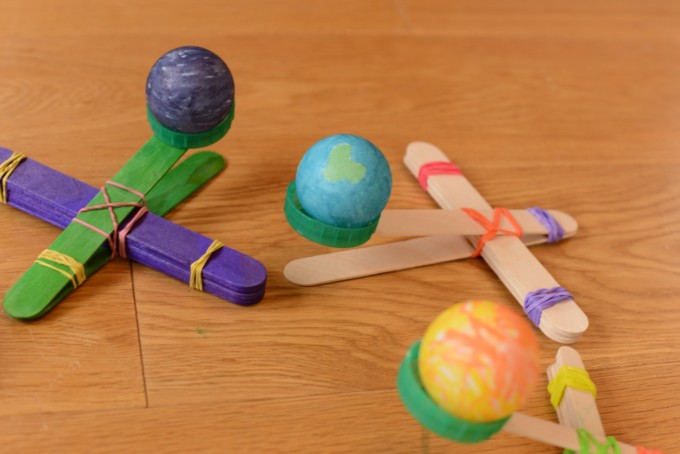 Can you think of any other investigations we could easy add to our science kit?
We've also got some great ideas for mini science kits in this post.
Or, how about boxing up the ingredients for making bath bombs?
Printable instructions coming soon!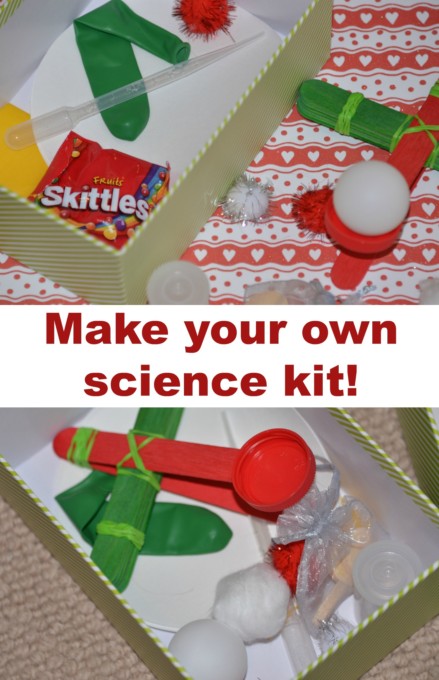 Contains affiliate links