We've now got quite a few printable science worksheets available, but if there's anything you'd like that's not below, let me know and I'll happily create them for you!
I also have a couple of science books available. This IS Rocket Science is full of fun and easy space science activities and Snackable Science has 60 edible experiment and tests to try!
Science Fun at Home
These science at home ideas have been created in collaboration with the Primary Science Teaching Trust and designed to use things you probably already have at home. There will be a new one each week so do keep popping back.
Science for Kids from Science Sparks
STEM Challenge Cards
These easy STEM challenge cards are great fun for any time of year.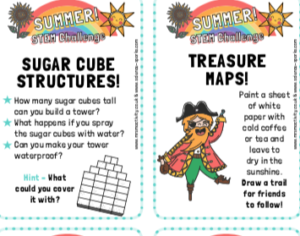 Fairy Tale Science Worksheets
Design a raft for the Billy Goats, grow a bean for Jack and more these these brilliant fairy tale investigation printable sheets.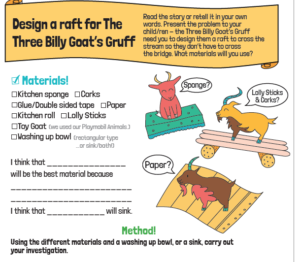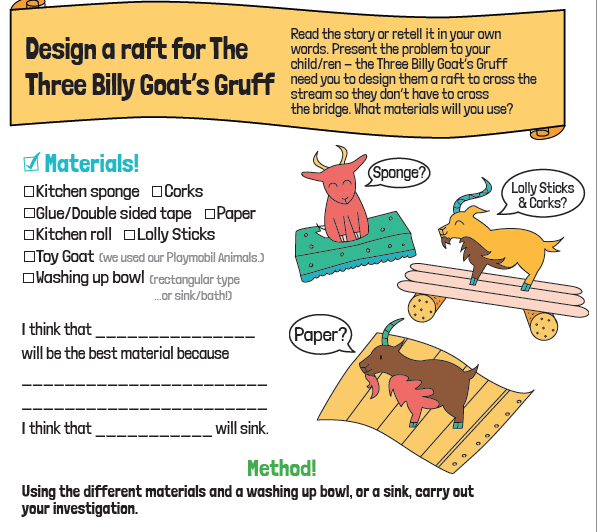 Free Early Years Science Book
Download our Early Years science activity ebook for FREE here.
Space Science Worksheets
Download our space science activities here. There's a pdf of everything you need for a fun space themed science day.

You can also download our challenge cards for use on activity tables. Each one states the aim of the challenge with extension ideas to keep everyone busy.
Paper spinner challenge card.
Making craters challenge card.
Make a parachute challenge card.
Squeezy bottle rocket challenge card.
Save the astronauts' cutlery challenge card
Weather Science Worksheets
Human Body Science Worksheets
Stethoscope and Fingerprint Activity Sheet
Forces and Magnets Worsheets
Science and Literacy Worksheets
Coding Club Plan
Just for Fun
Science Themed Early Finisher Tasks
Science themed boredom busters
Christmas Science Experiment Worksheets
We also have a brilliant Christmas science Ebook available to download. Completely FREE!!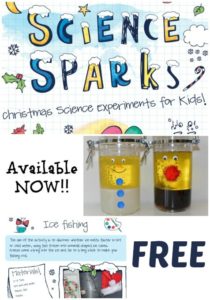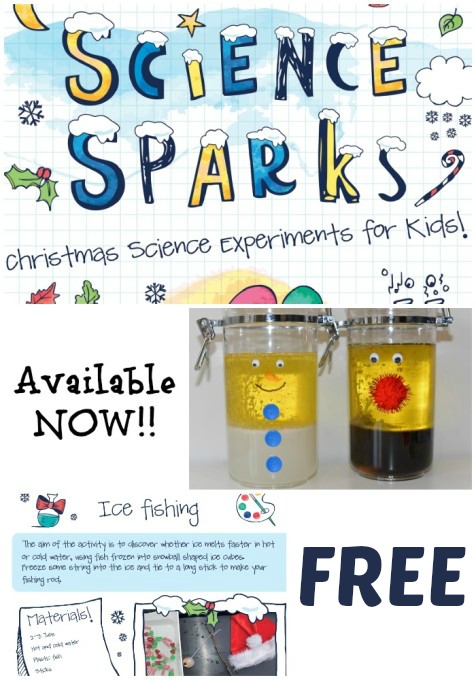 Design and Technology Worksheets
Make a cardboard kitchen design sheet