This easy paper aeroplane launcher is a great STEM project for kids. We spent a long time perfecting the design of the launcher and then even longer finding the best size plane to use.
Once you've got the launcher working you can experiment with different trajectories and shape and sizes of planes to see which fly the furthest.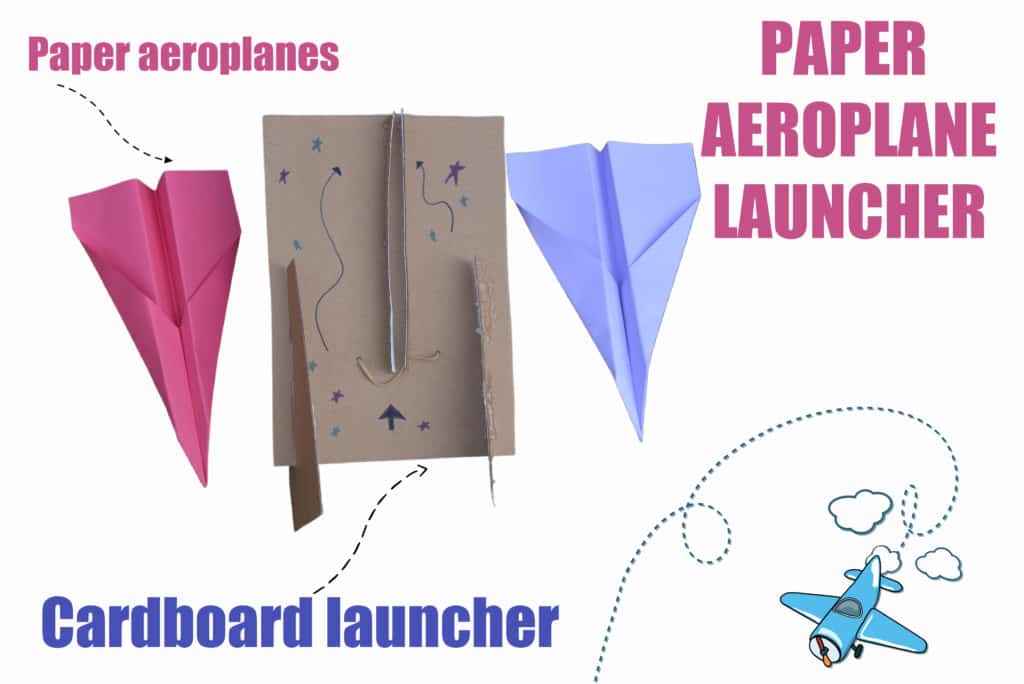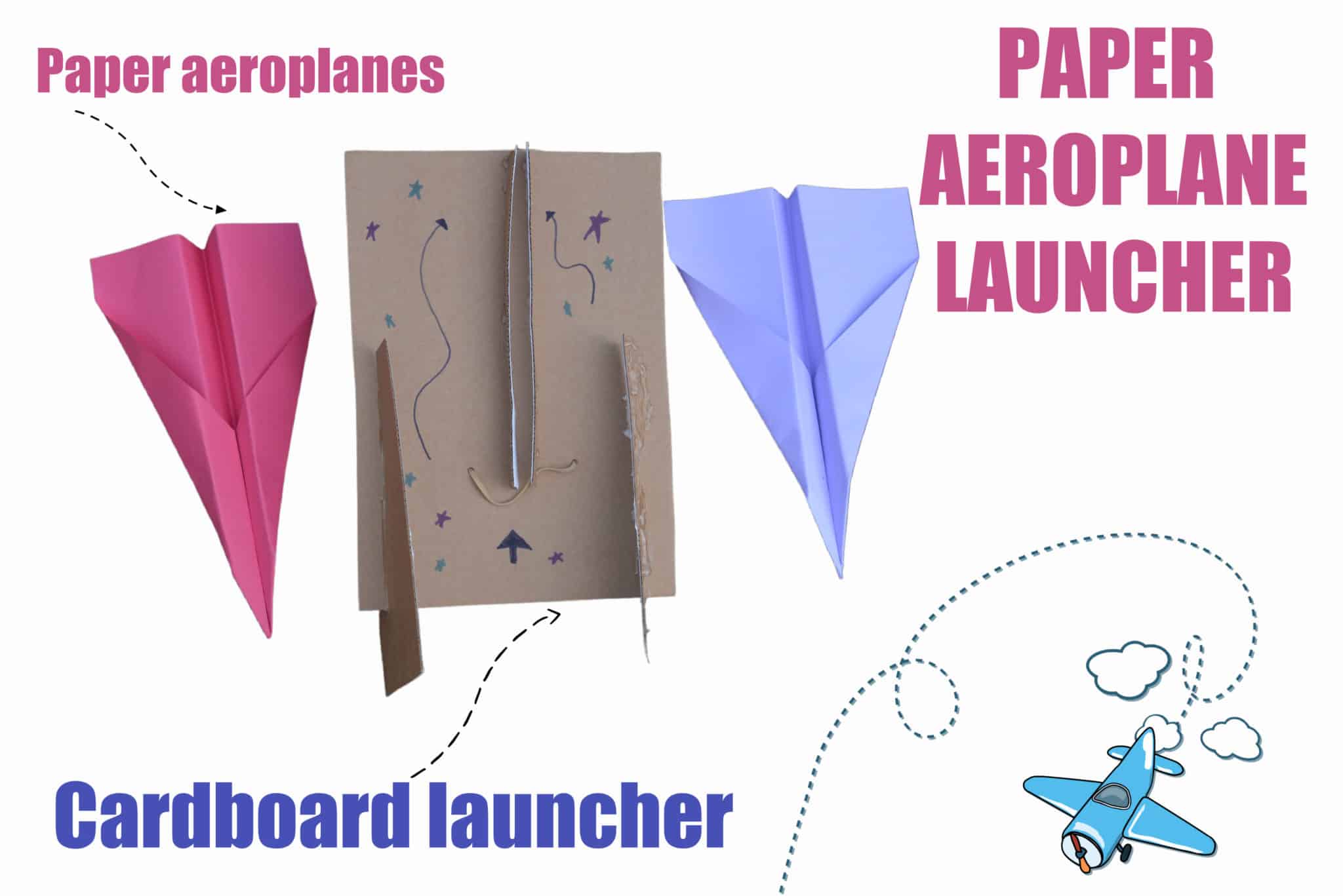 You'll need
Sheet of thick cardboard
Paper for aeroplanes
Glue
Tape
Elastic band
Instructions
Use the card to build a launch platform similar to the images below. We used a hot glue gun ( ask an adult to help if you do it this way )
Carefully poke two holes where the back of the aeroplane will sit.
Cut the elastic band to it's no longe a loop and thread it through the holes.
Tape each end securely to the the bottom of the platform.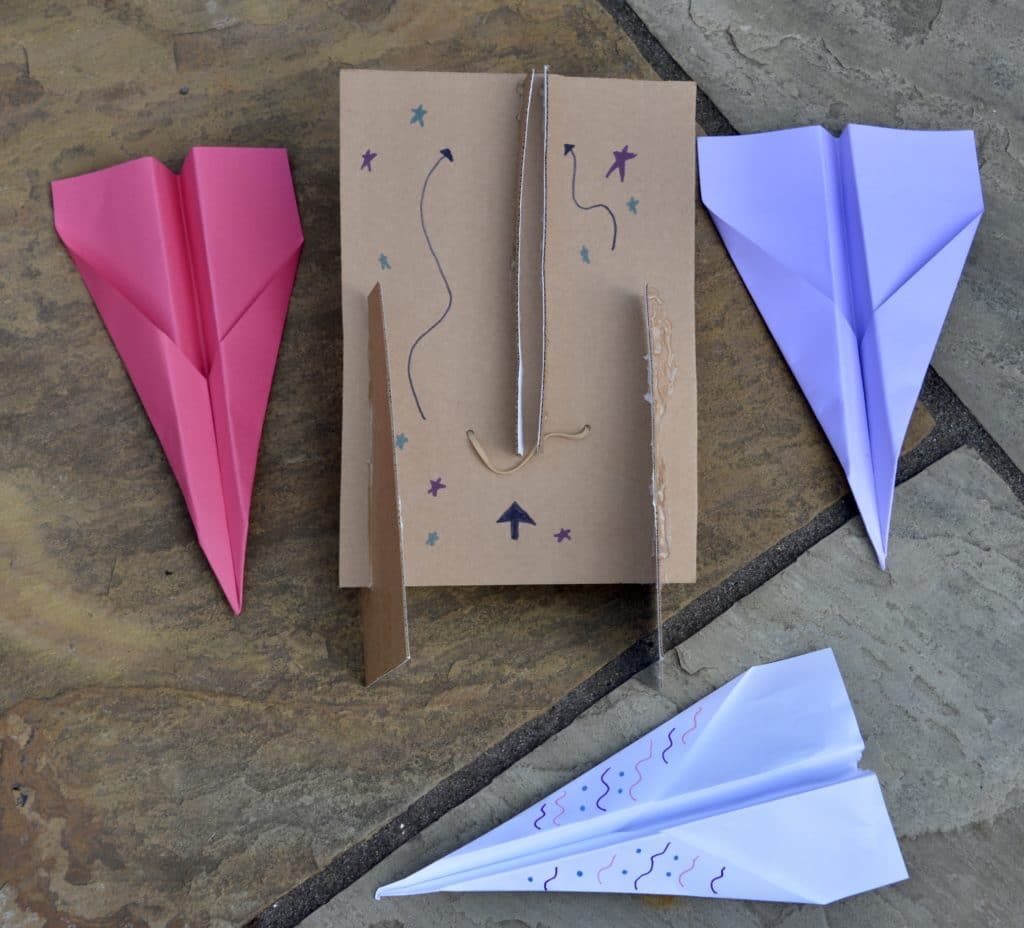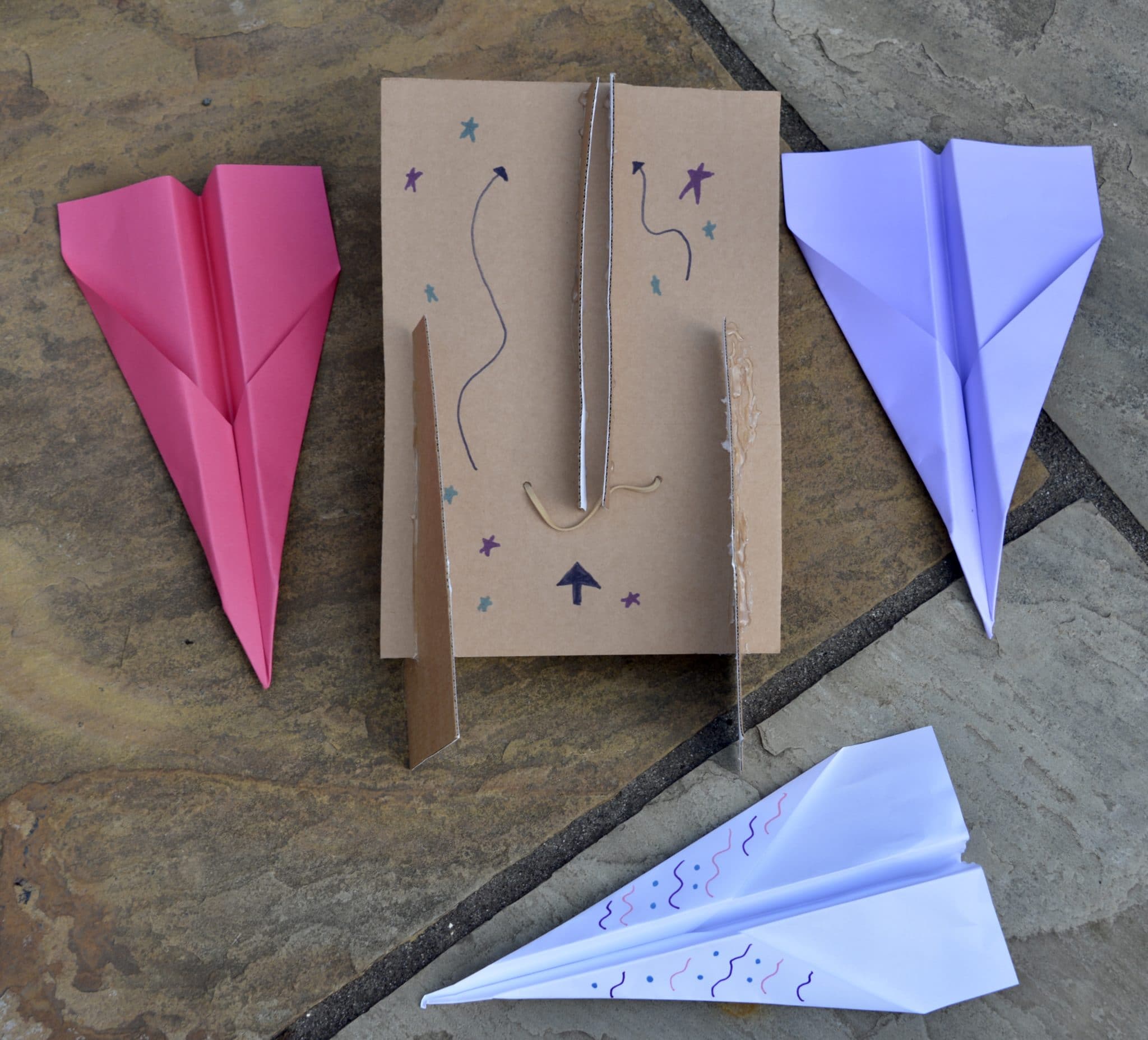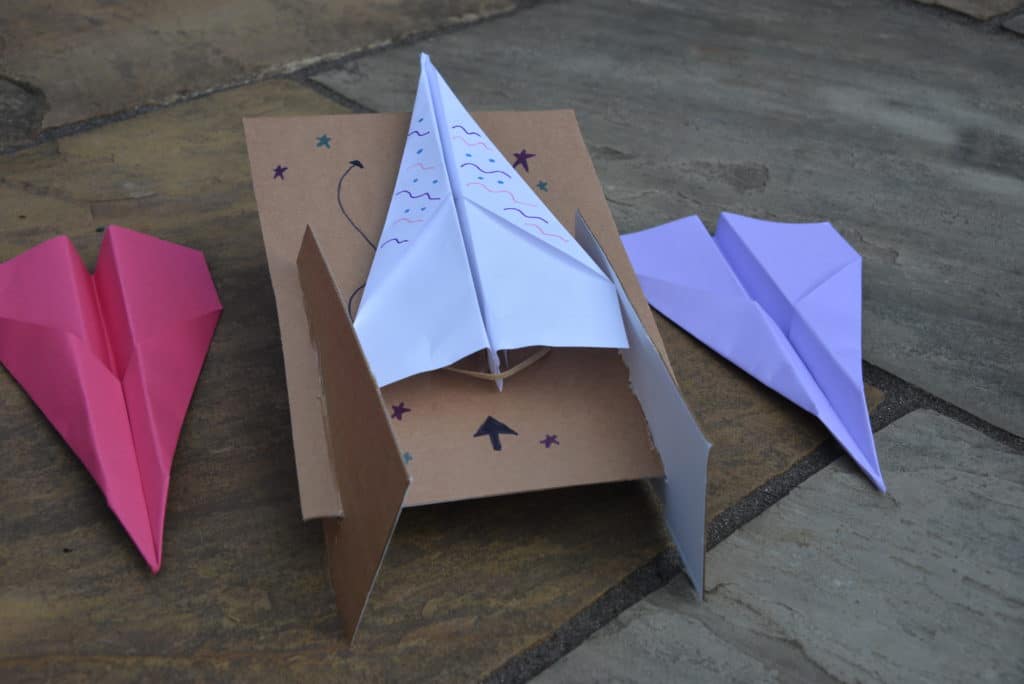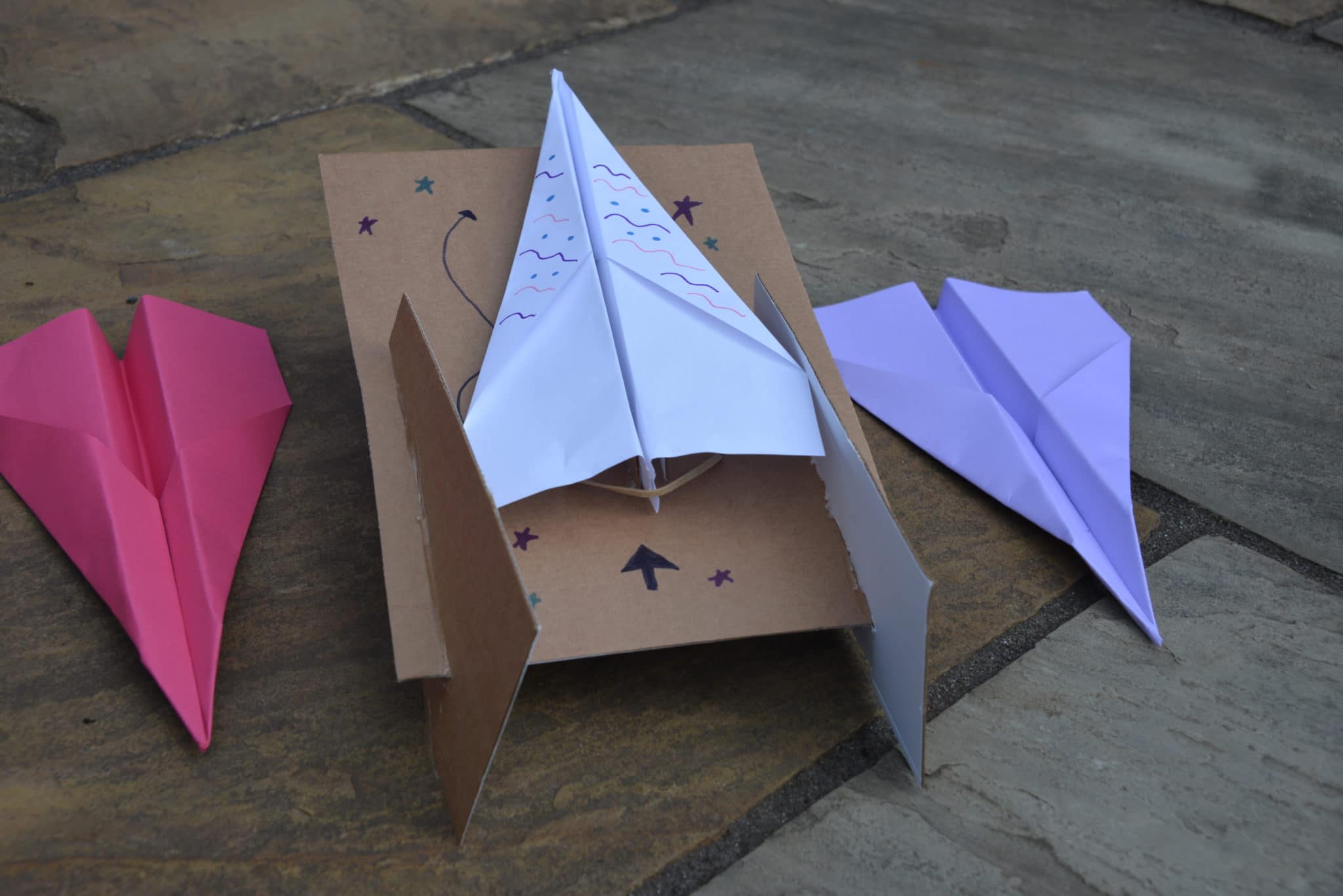 Build some paper aeroplanes and place in the launcher ready to test.
Pull the paper plane back and watch it fly.
Experiment with different types of planes and paper.
Extension Tasks
Draw a landing zone with chalk and try to get your planes to land in the zone!
More STEM ideas for kids
This balloon carriage for Cinderella is great fun.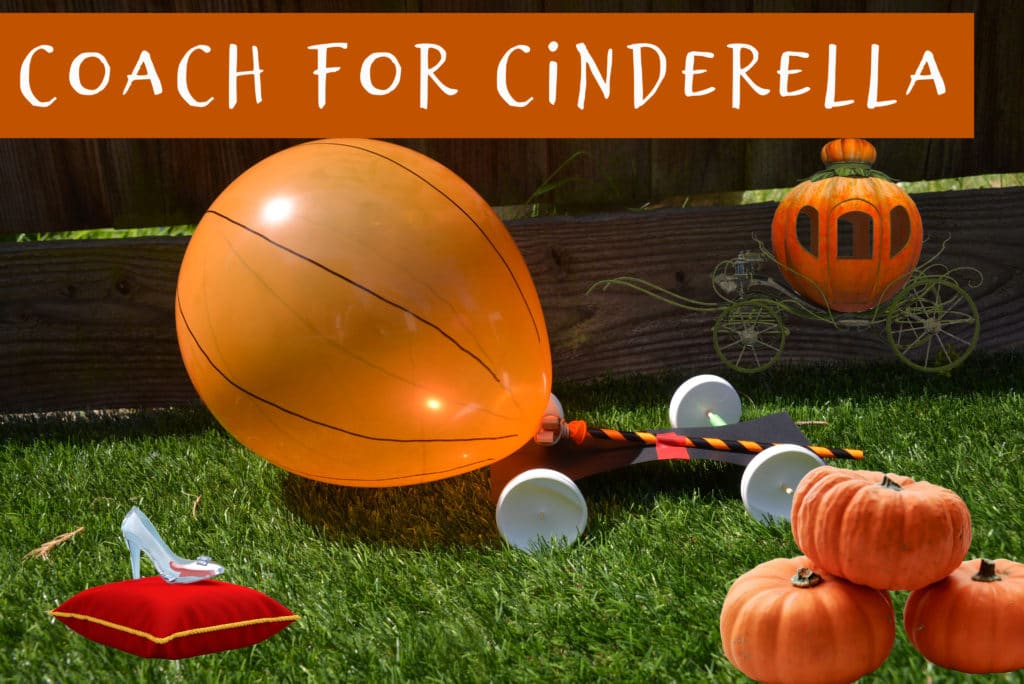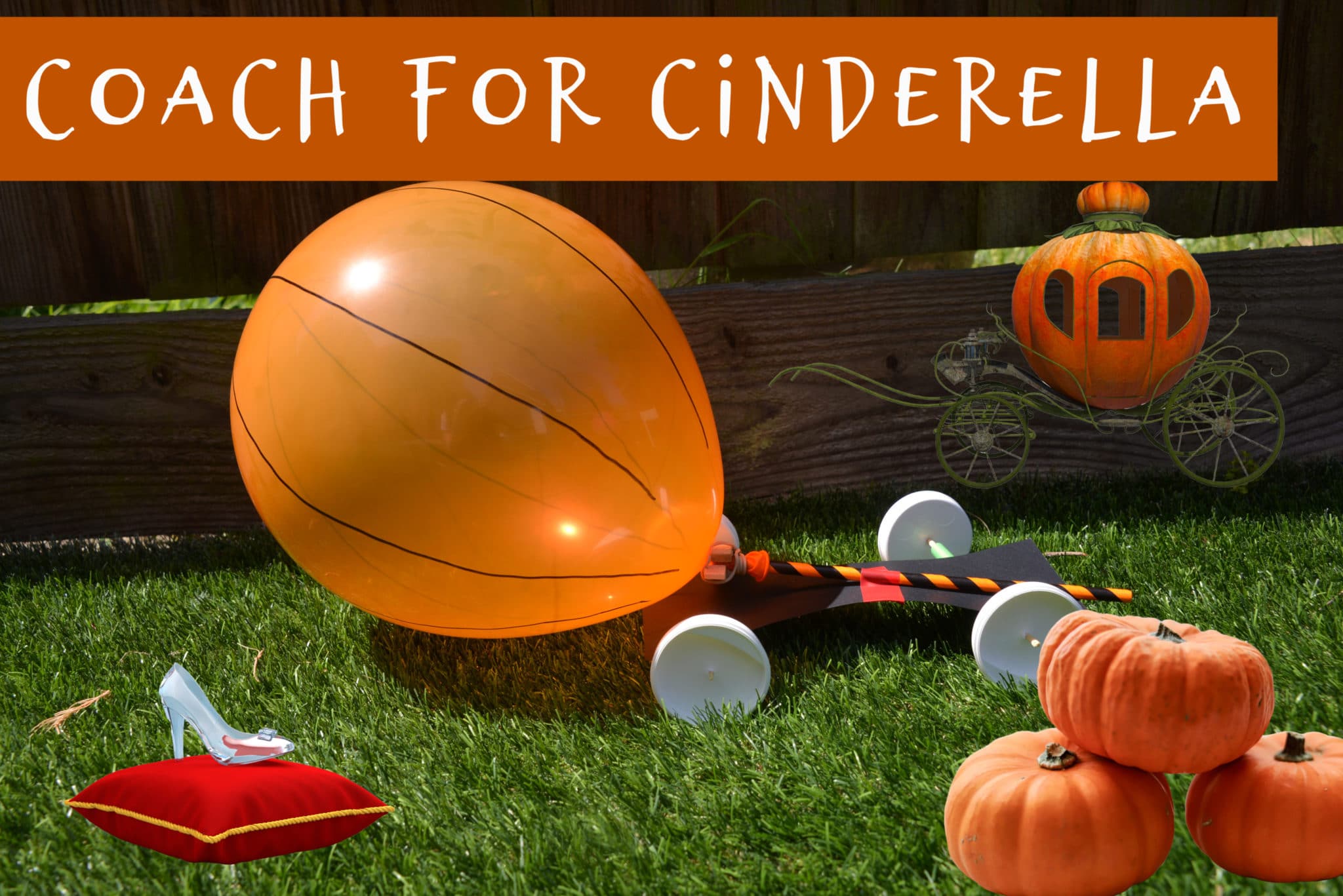 These newspaper STEM challenges are fantastic for a group STEM project.
This working conveyer belt craft and STEM challenge is just brilliant from Pink Stripy Socks.
If you need a very simple STEM challenge, this how many coins to make a boat sink activity is super easy!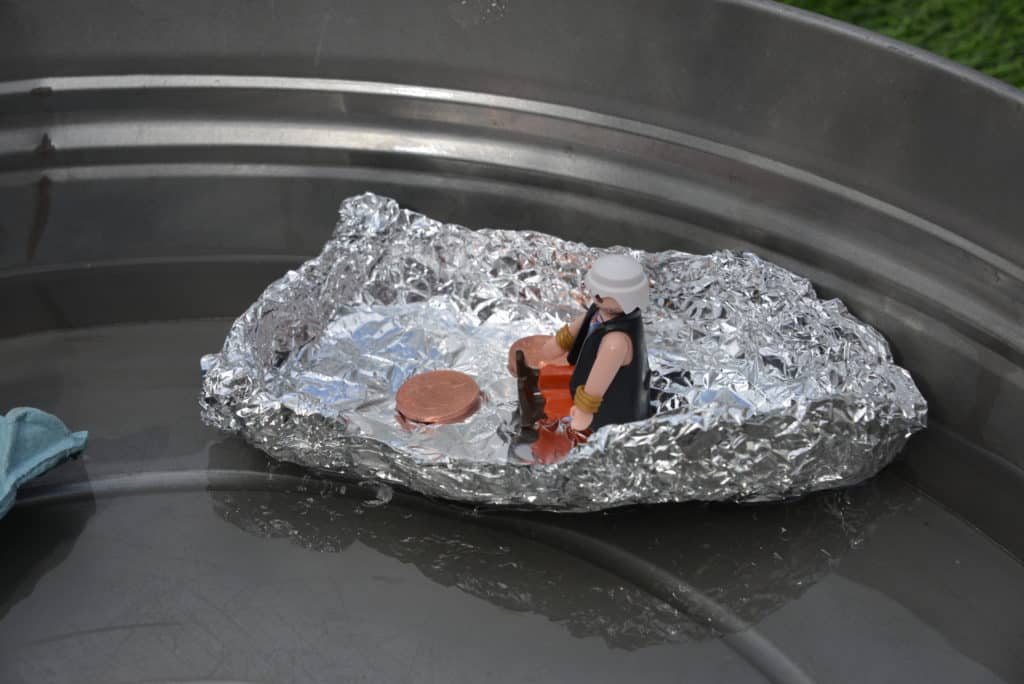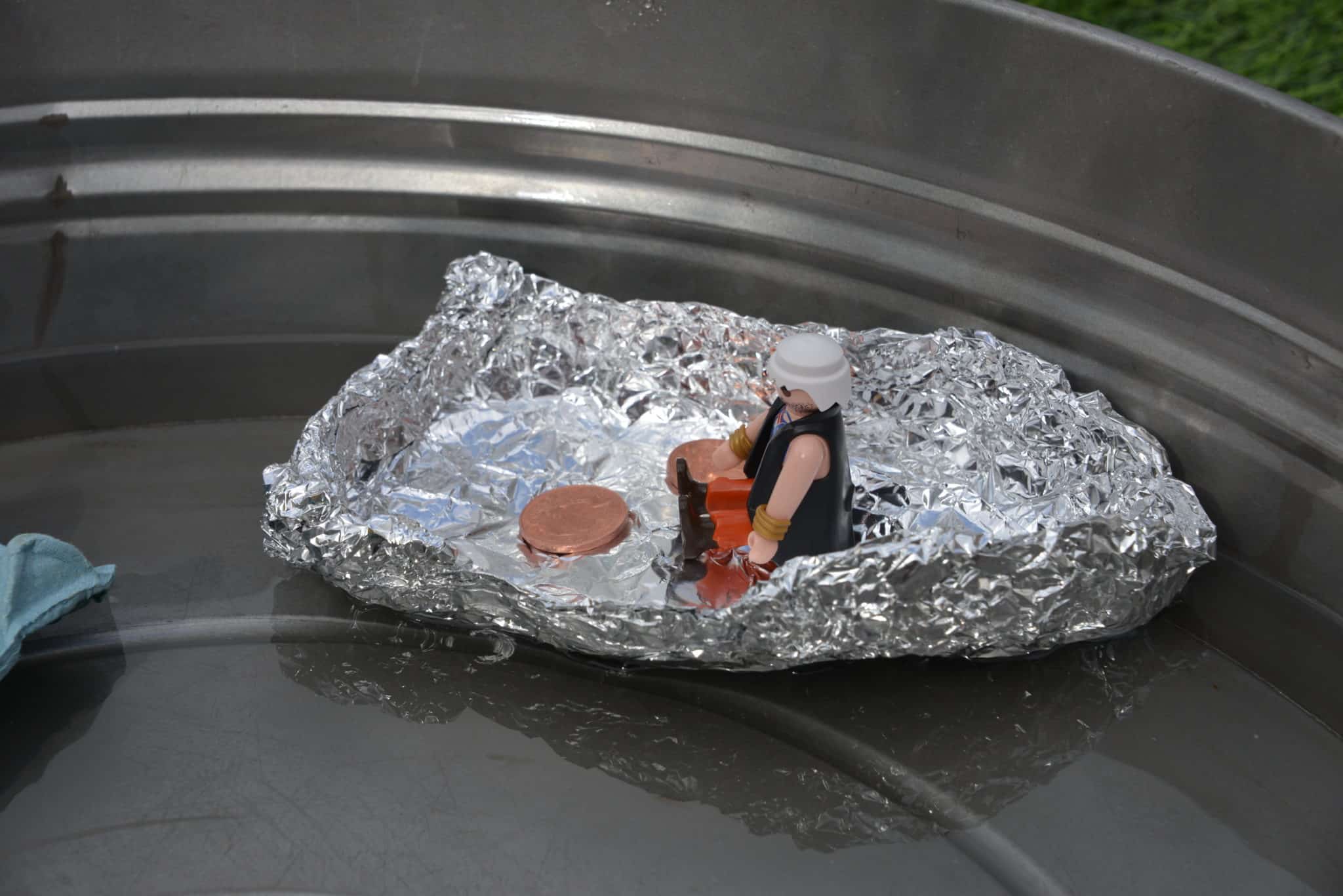 I've also got lots more easy STEM challenges for you to try.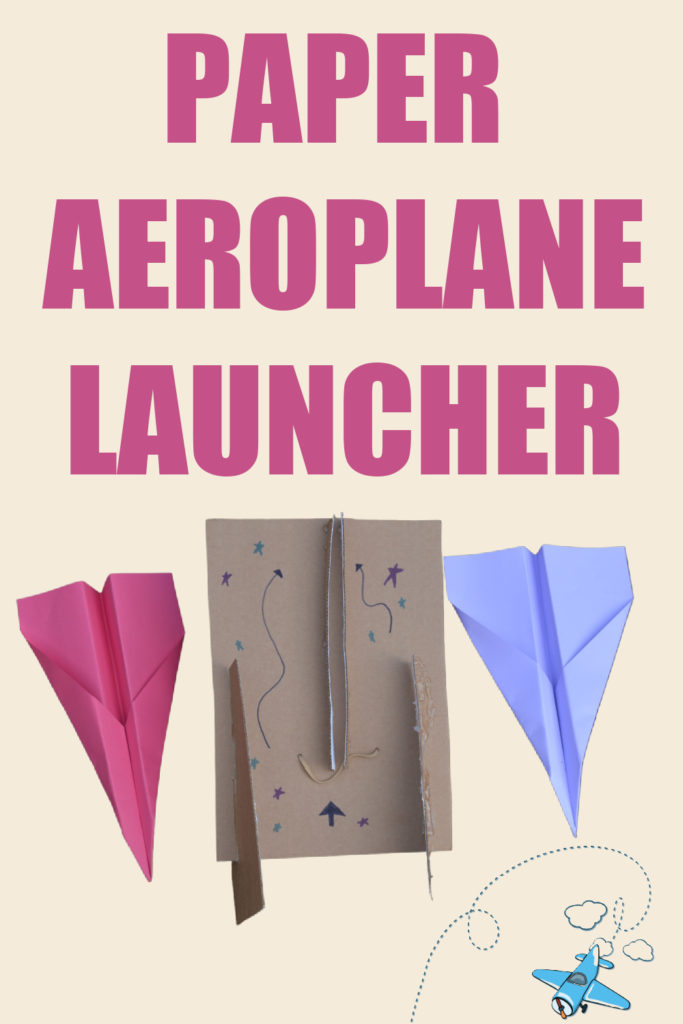 Last Updated on August 13, 2020 by Emma Vanstone