Today's Fairy Tale STEM challenge is making a balloon-powered carriage for Cinderella. The orange balloon is meant to look like a pumpkin, but you could make your carriage pretty in white or pink or even build a spooky version in black!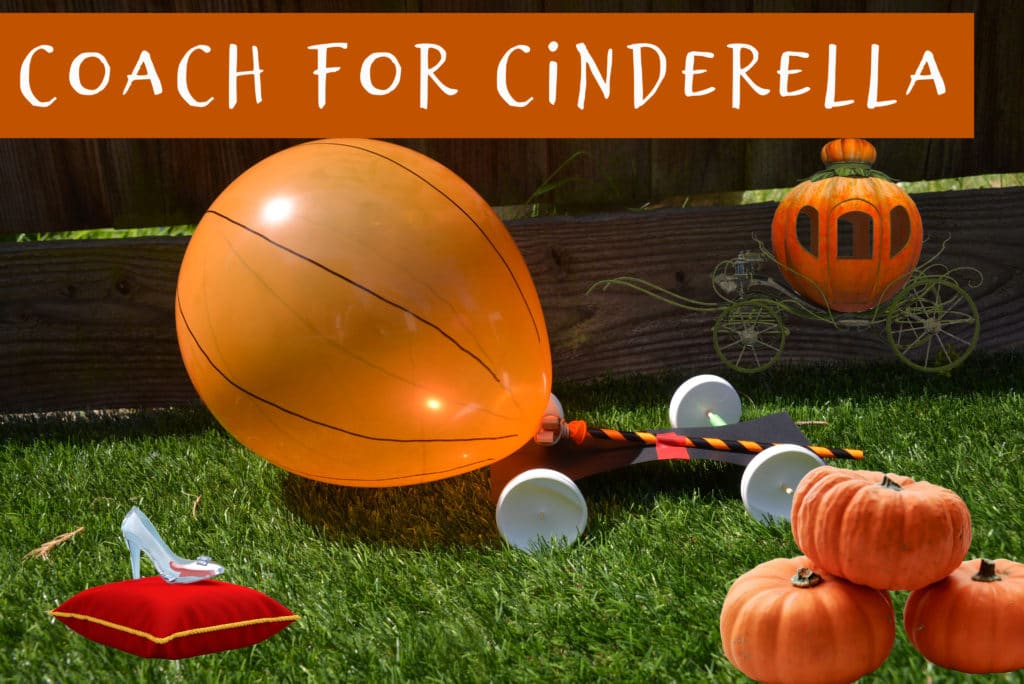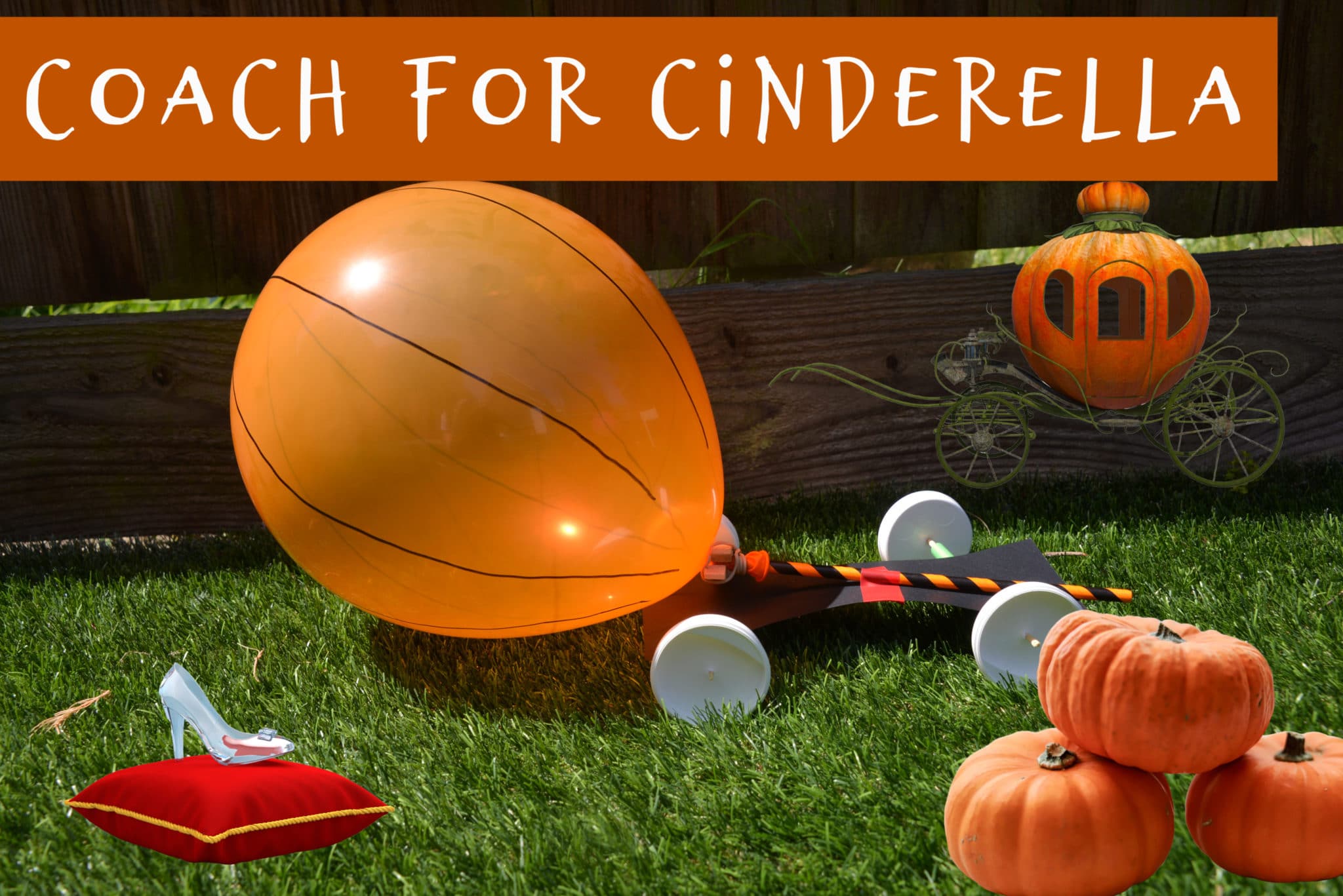 What you need:
Thin/light cardboard
4 plastic lids or thick cards cut into circles
Sellotape
1 balloon
2 skewers or thin wooden sticks
Elastic band
2 Straws
How to build a balloon powered carriage for Cinderella
Building the car is a bit tricky, so ask an adult to help
Attach each skewer to one plastic lid to make a wheel and axle. You can either pierce the lids if they are soft or glue them.
Cut one straw in half and place each half over the skewer before fixing the second wheel in place
Cut the cardboard, so it fits over the axles as the body of the car and tape the straws ( not the skewer part ) to the bottom.
Turn the car over and check the wheels move freely.
Attach the balloon to one end of the second straw and fix it in place with an elastic band. Check the balloon blows up by blowing down the straw.
Attach the straw and balloon to the top of the car with more tape.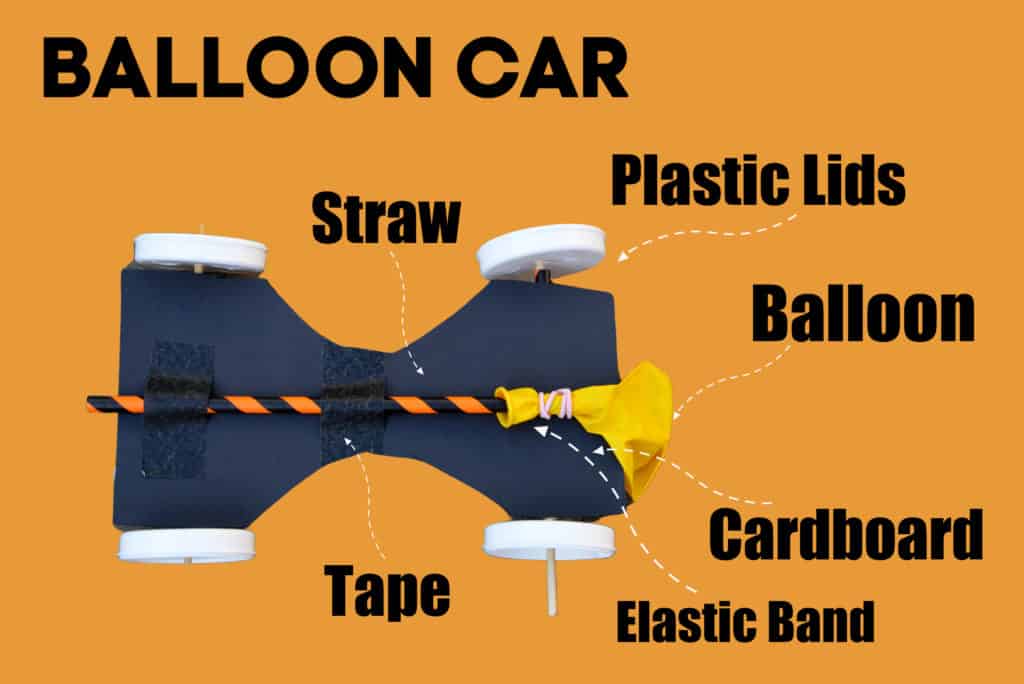 Blow up the balloon and place the car on a flat surface, it should move forwards quickly as the balloon deflates.
Find out the science behind balloon cars here.
If it doesn't work the first time, try my balloon car top tips!
More Cinderella Activities
These cute Cinderella doll ornaments from Red Ted Art are gorgeous and would look great on your balloon carriage!
Make some magical fairy potions for the Fairy Godmother.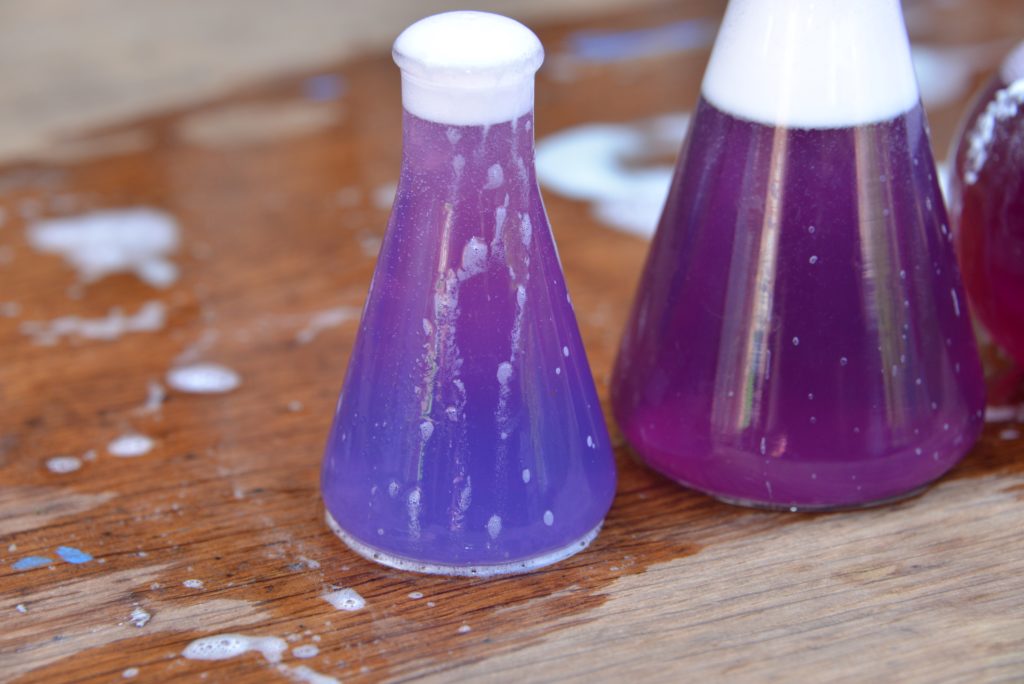 For little ones, try some shoe sorting with Rainy Day Mum.
Find out how many of your own feet tall you are!
Don't forget to check out my other Fairy Tale Science Experiments too. You can grow a bean for Jack, build a bridge for the Gingerbread Man, a raft for the Billy Goats and lots more brilliant science for kids.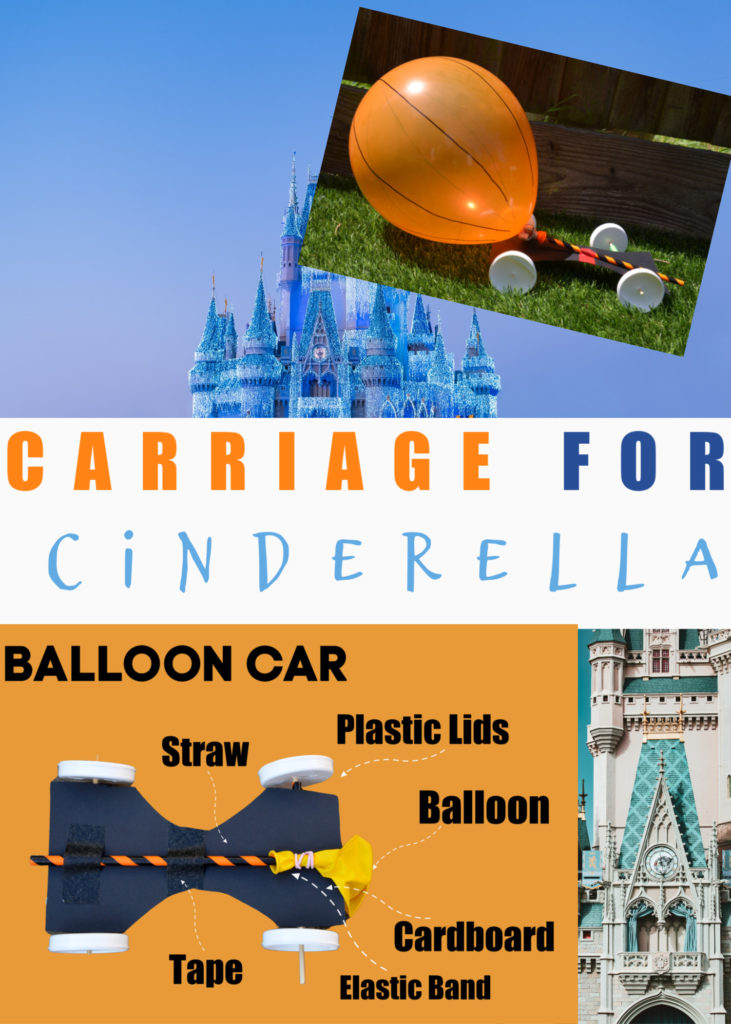 Last Updated on February 27, 2023 by Emma Vanstone