Today we set about exploring some lovely pumpkins from a local farm. Before we carved them up, we weighed and measured them.
I gave the children 2 medium sized pumpkins and asked them to feel them and think about which was the heaviest. After they guessed, we weighed the pumpkins to see if they were correct, and they were.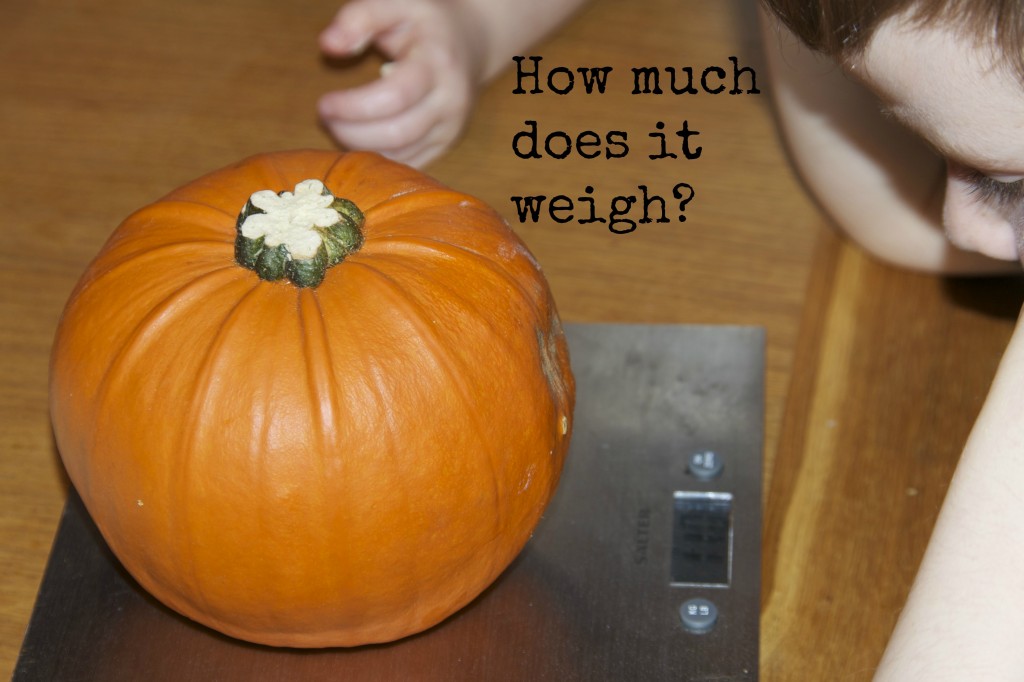 We then measured the pumpkins around the middle and Z measured his own waist, wrist and head. The heaviest pumpkin had the largest circumference.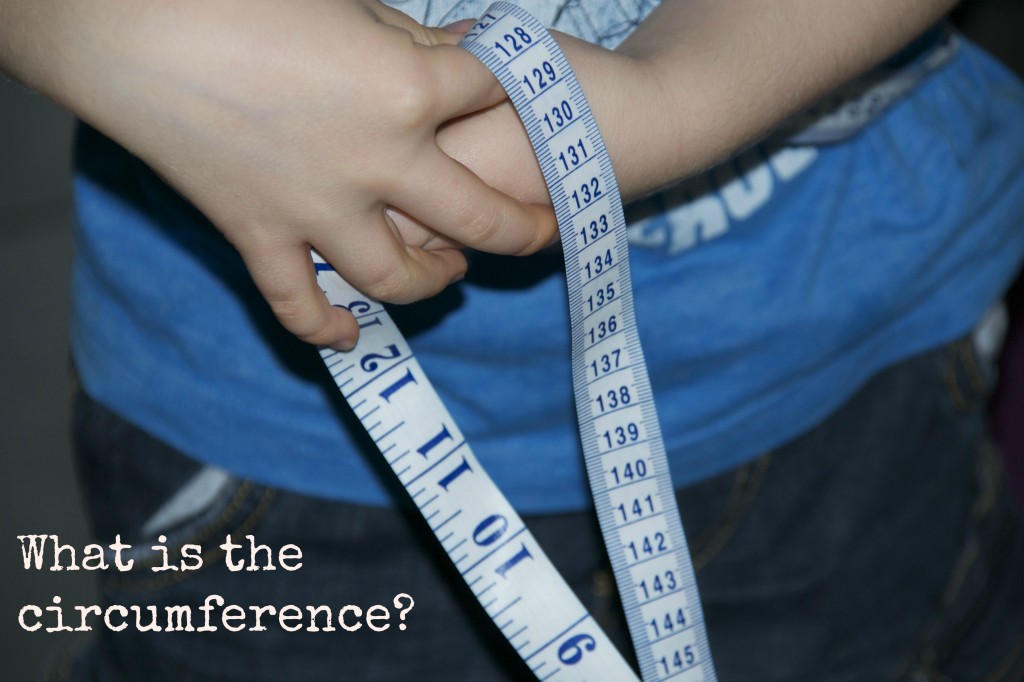 I opened up the pumpkin, and we all looked inside. Z said it was cold, orange and squishy to the touch.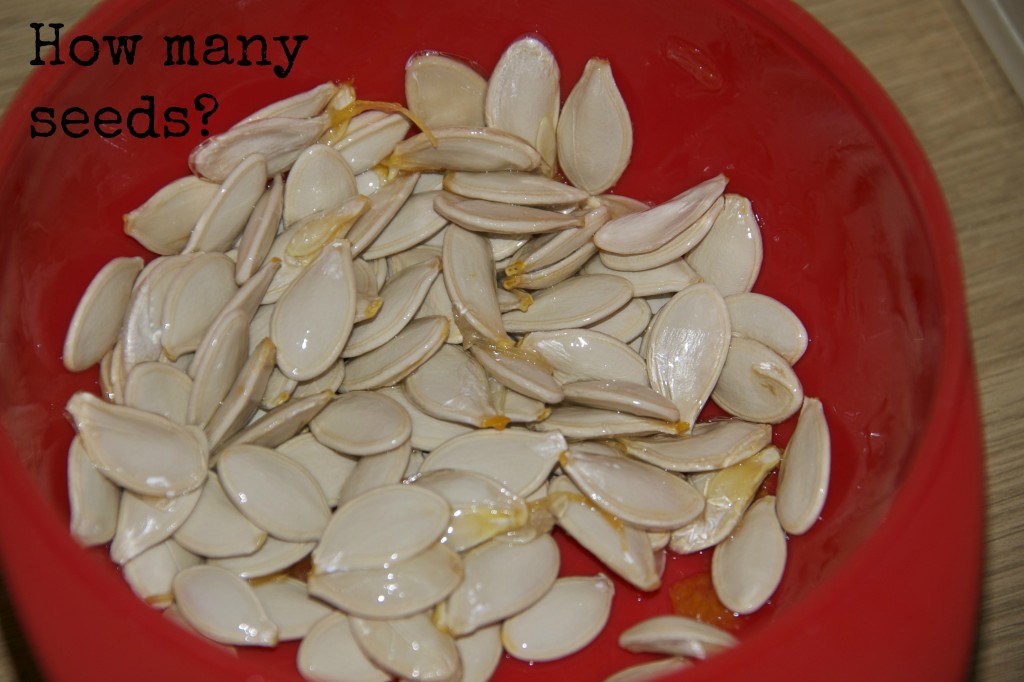 Together we removed all the seeds and counted them by putting into groups of 10. This took quite a long time!
Daddy then helped to carve a spider. What do you think?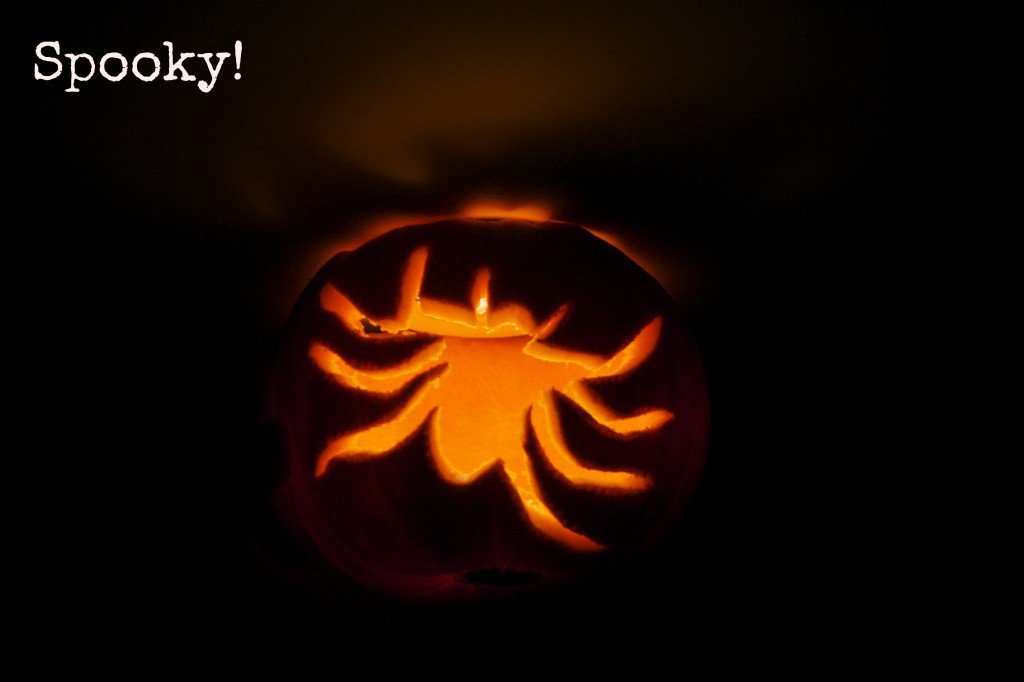 More things to do with pumpkins
These non spooky pumpkins from Smart School House are brilliant!
This pumpkin invitation to play from I Heart Crafty Things is beautiful.
You'll love our easy pumpkin themed lava lamps.
Finally, I have lots of ideas for things to do with leftover pumpkins!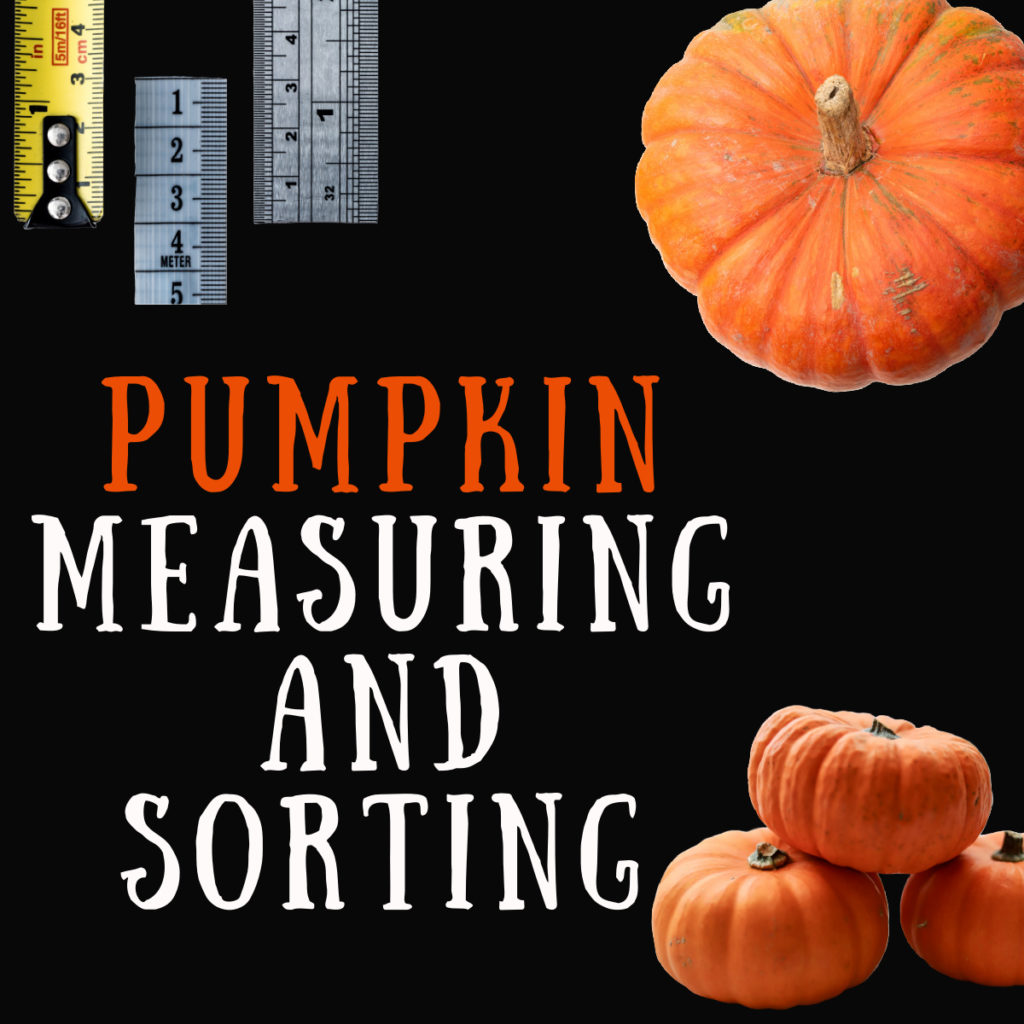 Last Updated on May 17, 2023 by Emma Vanstone