I'm not the biggest fan of science kits generally, but there are some amazing STEM products out there if you know where to look. We've selected a few of our favourite science kits for kids that definitely won't lead to disappointment on Christmas Day.
As a side note, some of these have been sent to me as review items, but all come highly recommended!
Brilliant Science Kits for Kids
Science Kits from Thames and Kosmos
I recommend Thames and Kosmos if you're looking for great value science kits.
They have kits, games, light-up puzzles and even magic tricks for all ages. We especially love these little solar-powered bots.
Electricity Kits – Snap Circuits
This is a fun electronics kit that has been used for years in our house. I'd recommend starting with a small kit, to see if you like it and then upgrading from there!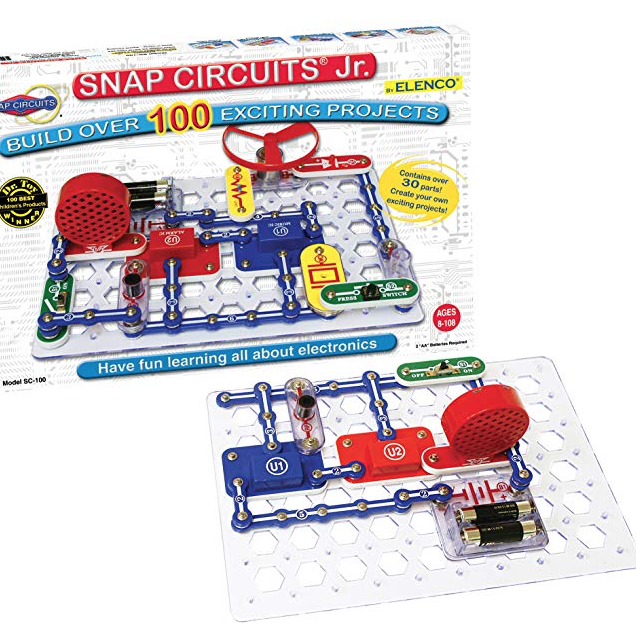 Science Kit – Makey Makey
I haven't had a chance to write about our Makey Makey kit, but our banana piano was one of my children's favourite activities last year and more recently we made a giant Operation game. The kit takes just seconds to set up and the creative opportunities are endless!
A Makey Makey set is an excellent gift for older children who love tech and a fun first introduction to coding too.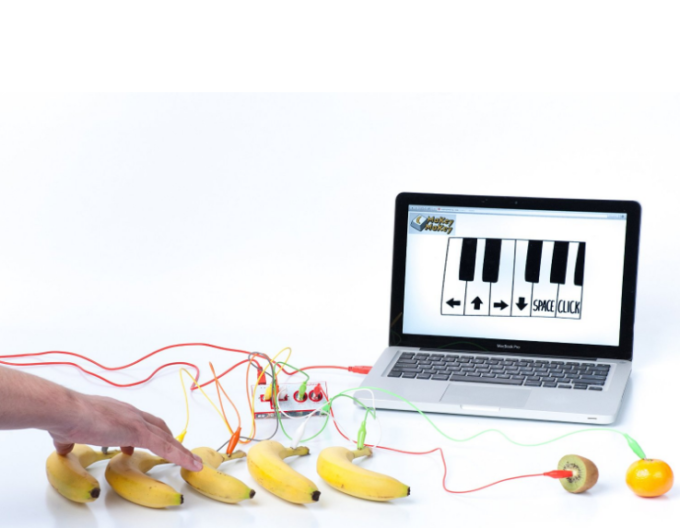 LEGO Chain Reaction Kit
The LEGO Chain Reaction set comes with everything you need to create some brilliant chain reactions using LEGO.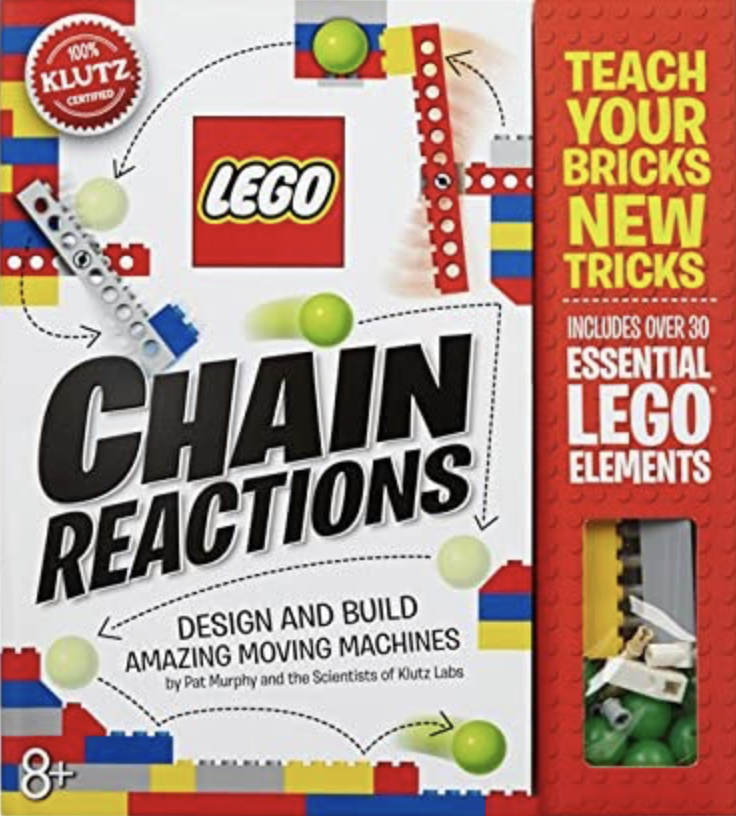 The Gear Bot set from Klutz has also been very popular in my house!
National Geographic Rock and Fossil Kits
These sets from National Geographic are by far the best rock kits we have come across. They are fantastic quality and something my children come back to over and over again.
We preferred the sets with lots of stones rather than the dig kits, but the dig kits are really unusual and definitely something that is great fun to do and takes a bit of time as you have to be quite careful.
Wild Science Kits
Wild Science are another great science kit brand. Our favourite has to be worm world. We loved watching the worms wiggle through the layers!
Chemistry Kits
Older children might like a molecular modelling kit. We've found this super handy for school chemistry homework too.
Steve Spangler also has some brilliant science sets including instant snow and a mento eruption geyser tube.
Science Kit Subscriptions
Mel Science kits are quite pricy, but the quality is great. We tried a couple and really enjoyed them, especially the ones aimed at older children.
Make your own Science kits
If you don't fancy a shop bought set it's often cheaper to make your own science kit!
A DIY science kit can be personalised to a child's tastes and interests too!
Why not add a copy of Snackable Science, Gross Science or This IS Rocket Science to go with it?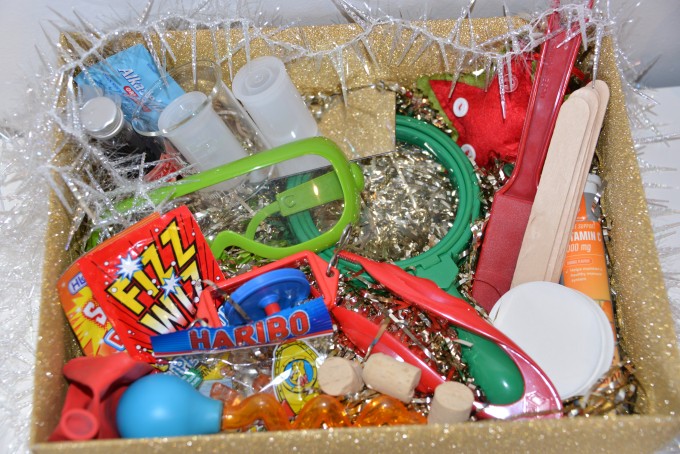 Great science books for kids
If your children love a good science book we've got some brilliant science book ideas here as well.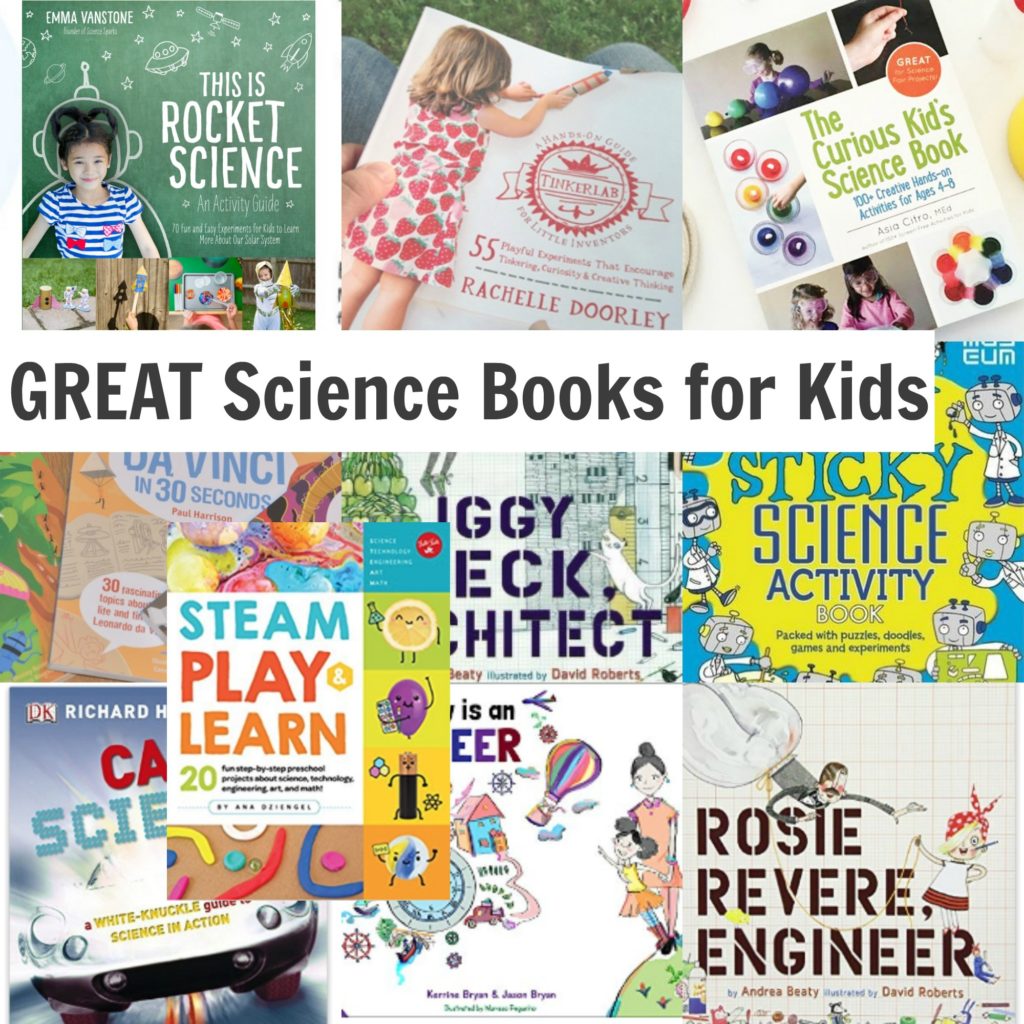 Can you think of any great science kits for kids I've missed?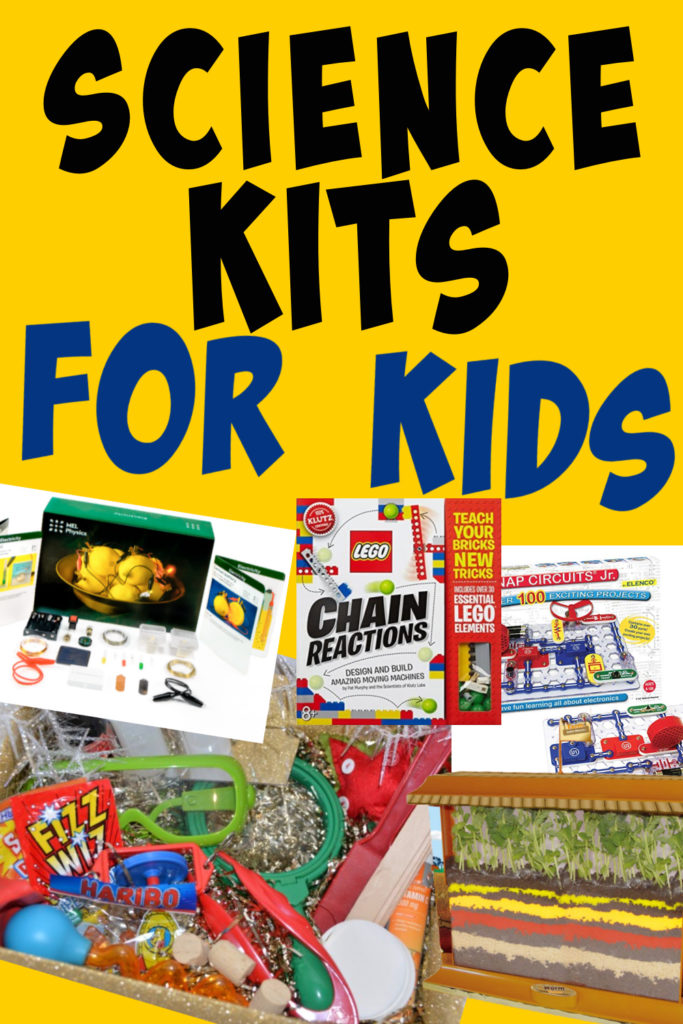 Contains affiliate links
Last Updated on November 24, 2022 by Emma Vanstone