We've had a Makey Makey for years now and never really moved beyond the banana piano ( which is very cool) so I thought lockdown would be a great time to try something a little more adventurous.
Our giant Operation game was great fun and a brilliant second project to try.
Makey Makey Operation Game
Homemade operation game – what you'll need:
Laptop
Card and paper
Thin cardboard box
Kitchen Foil
Tweezers
Small items to use as bones
Operation Game Instructions
Draw your character on one side of the cardboard box.
Carefully cut holes in 3-4 places.
Cover around the hole on both sides and lay a path down to the bottom of the box using aluminium foil as below. This needs to be done on the opposite side to the drawing.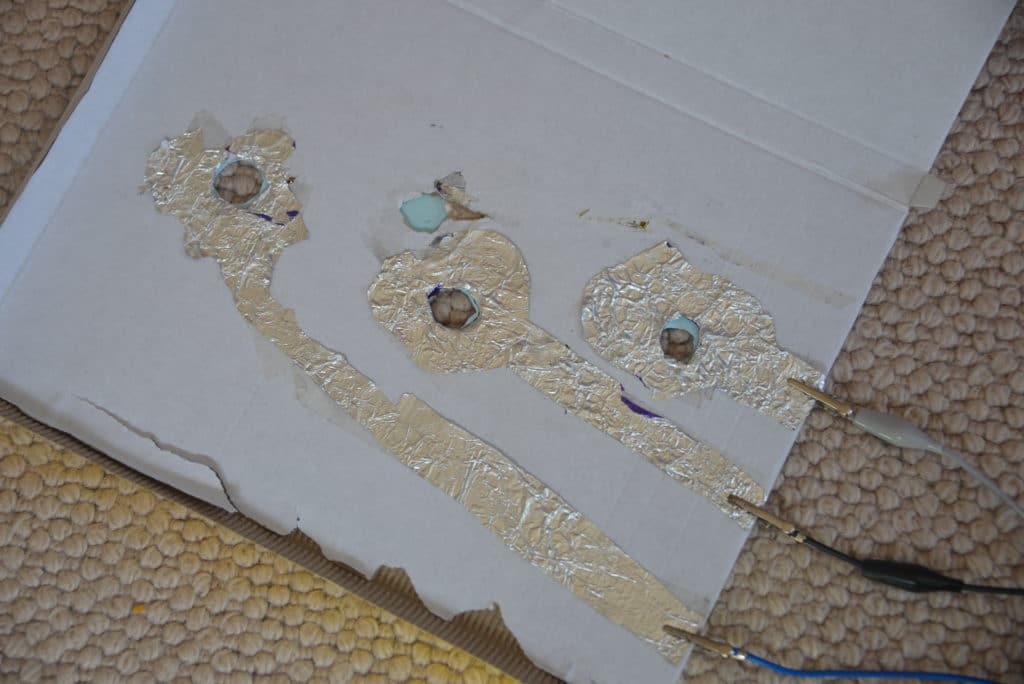 Attach a separate crocodile clip connected to a wire to the end of each path of foil.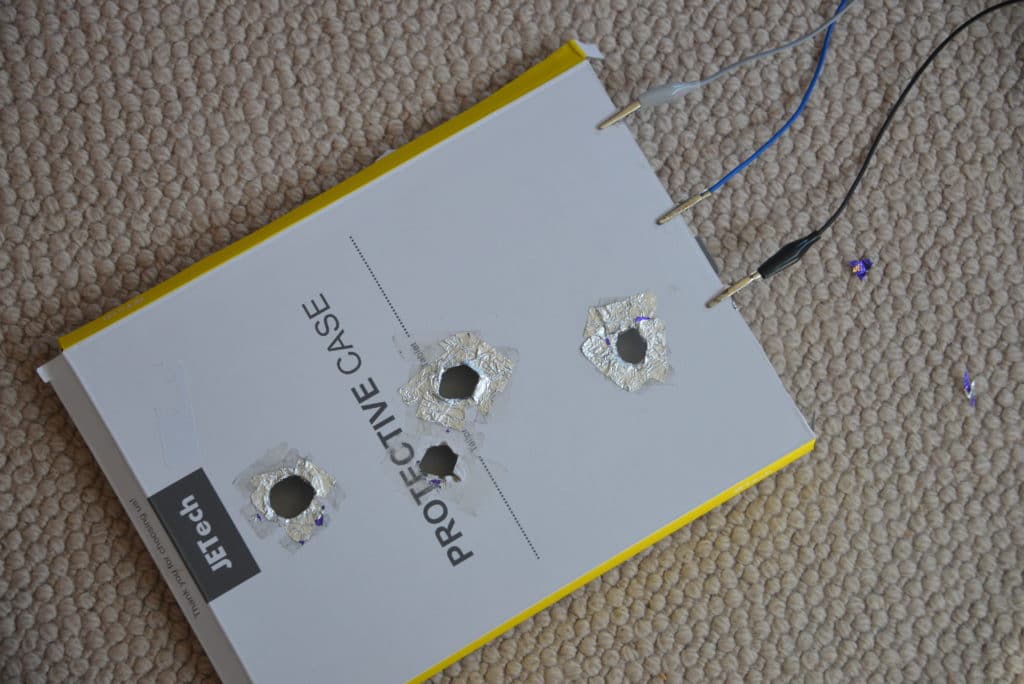 Decorate one side of the box and attach the other end of the wires to the Makey Makey board.
The earth wire should be connected to the tweezers.
We used the piano Makey Makey app, but for an extra challenge you could try this scratch operation game.
Test your game!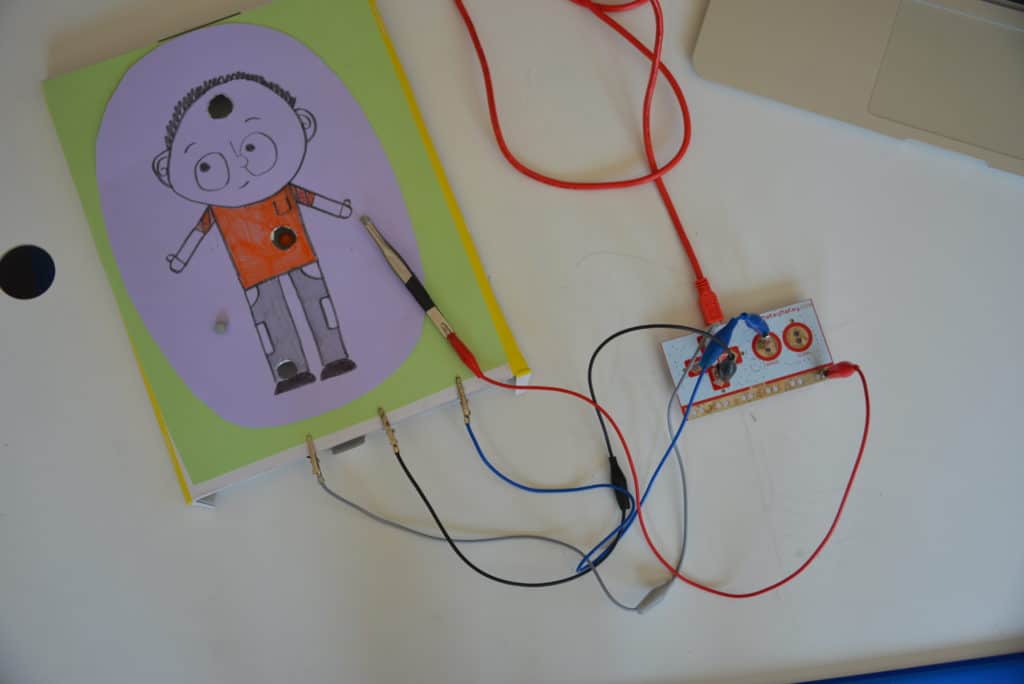 Giant Operation Game
Our mini game was so much fun we decided to go large!
We used an A1 sheet of card to make this giant version and raised it above the ground to play the game. Instead of tweezers we used giant BBQ tongues and dinosaur bones for the bones!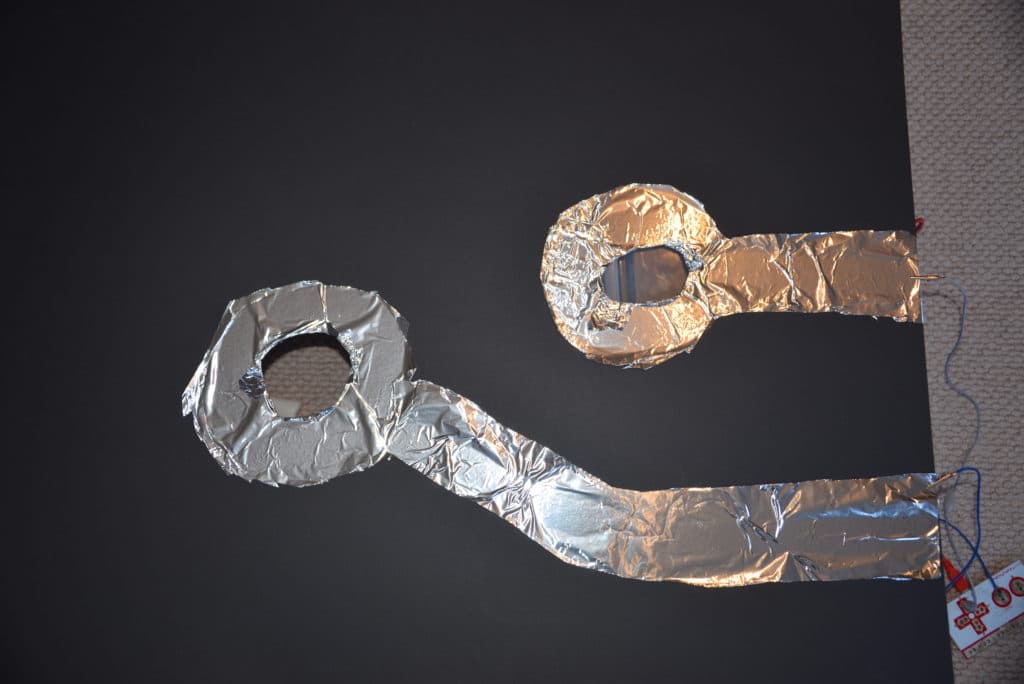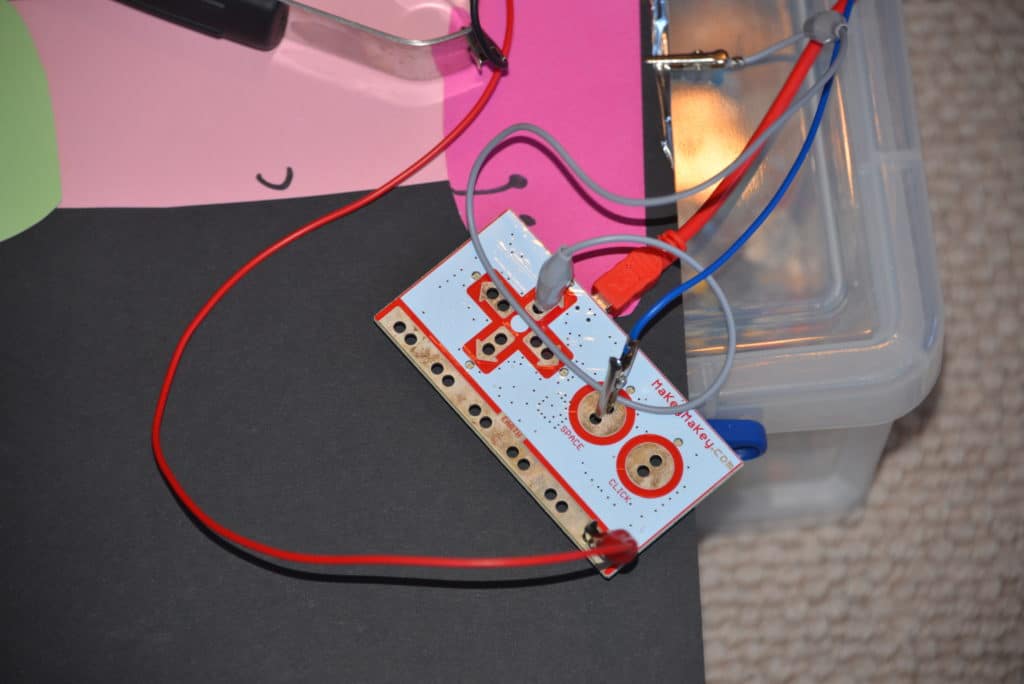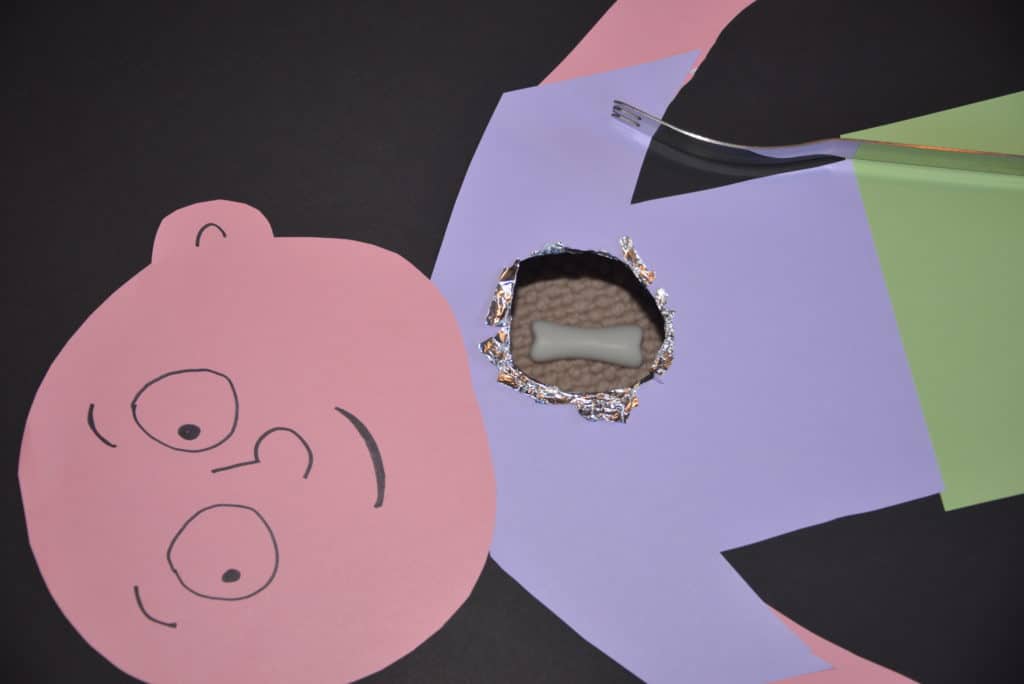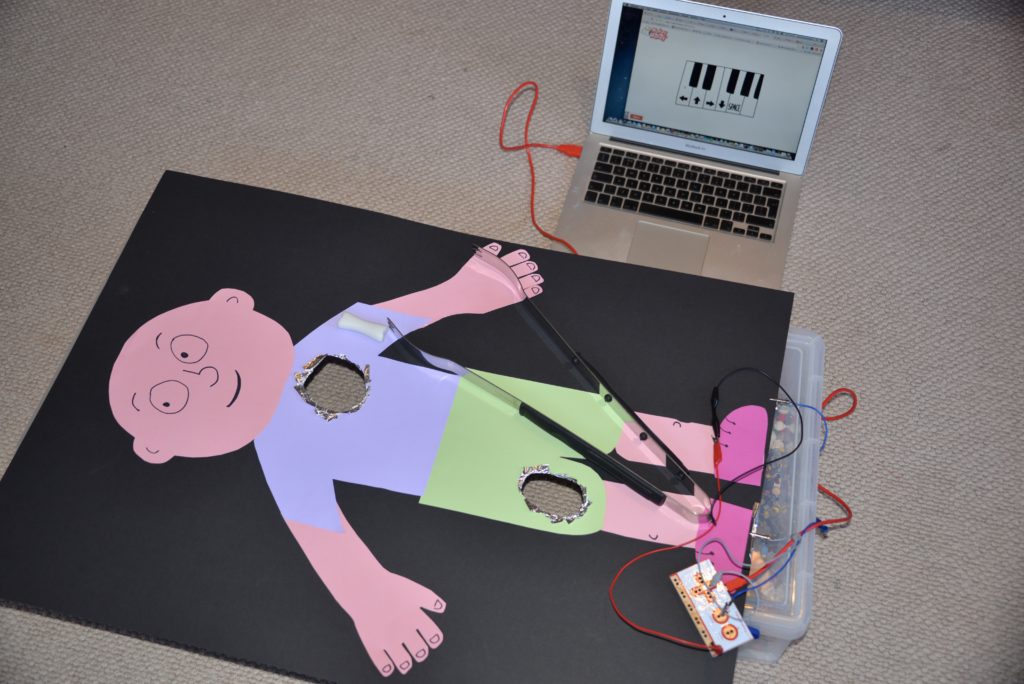 I'd love to see your Makey Makey projects if you try any!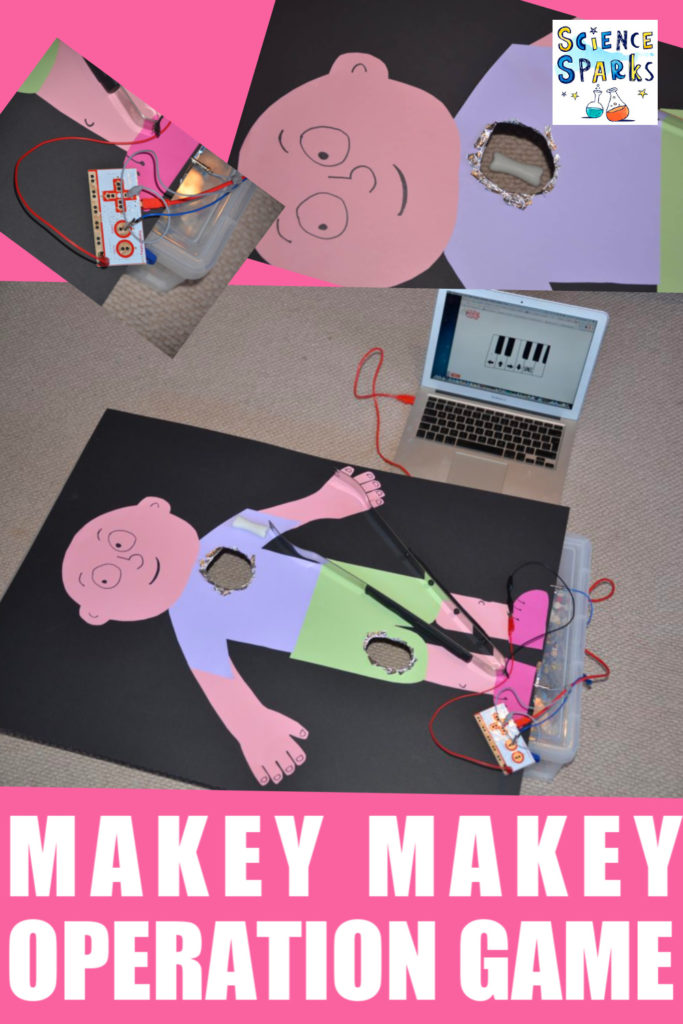 Affiliate Links
Last Updated on May 24, 2021 by Emma Vanstone