Do you remember summer holidays spent making baking soda volcanoes, flower petal perfume and homemade ice cream? If not, do you wish you did? This collection of 10 science experiments every child should try at least once would be great fun to work through over a school holiday or when you're stuck inside on a rainy day. It's not the most original of lists, most of the experiments are pretty obvious and standard, but they are the ones that stand the test of time. I did most of them with my brother in our garden when we were kids and then with my own children many years later too!
First download the Top 10 Science Experiments for Kids Checklist and tick off each experiment as you complete it!
If you've already tried all these, why not work your way around our Periodic Table of Experiments, that will definitely keep you busy for weeks!
Top 10 Science Experiments for Kids
Baking Soda Volcano
A baking soda volcano has to be the most popular science experiment out there and definitely a must do experiment for every child. My favourite way to do this one is to wait for a snowy day and make a snow volcano. All the mess is outside and the red lava looks great against white snow.
If you're looking for something to keep the kids busy for a few days a papier mache volcano is a great science project for do over a period of time.
The volcano in the image below is made from sand. We split the jar inside in half with a sheet of cardboard, before adding red food colouring to one side and yellow to the other for a multicoloured volcanic explosion.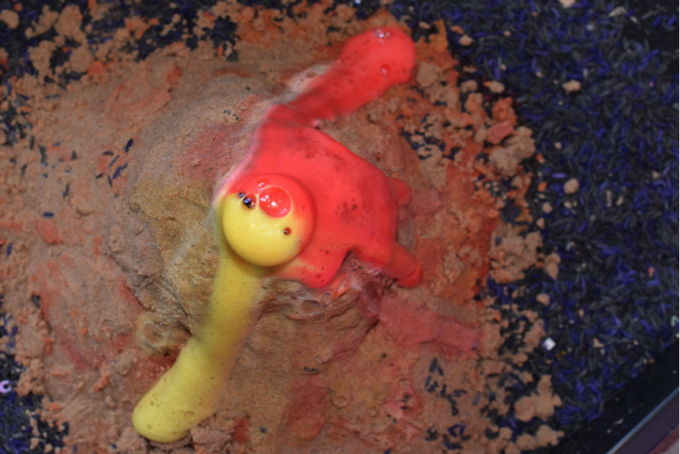 Coke and Mento Eruption
Drop mentos into a bottle of coke and watch as a coke and mento geyser shoots into the air! Children can design and build a device to drop the mentos into the coke as fast as possible or experiment with different types of fizzy drinks to extend the activity.
Lava Lamps
In at number 3 of our top 10 science experiments for kids is another science staple, lava lamps are brilliant fun with the added advantage that they can be used over and over again!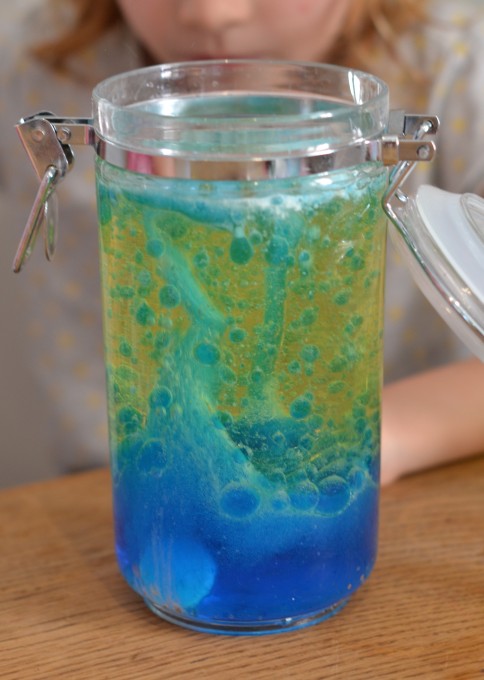 Giant Sweets
So far I haven't met a child who hasn't enjoyed watching a small sweet triple in size almost as they watch!
All you need to do is place a small gummy sweet ( Haribo are perfect ) in water and leave it for a couple of hours.
Rockets!
Bottle Rockets shoot up into the air and fly a long way but need a bit of prep. Film canister rockets are quick and easy, or if you fancy something almost mess free straw rockets are great fun too.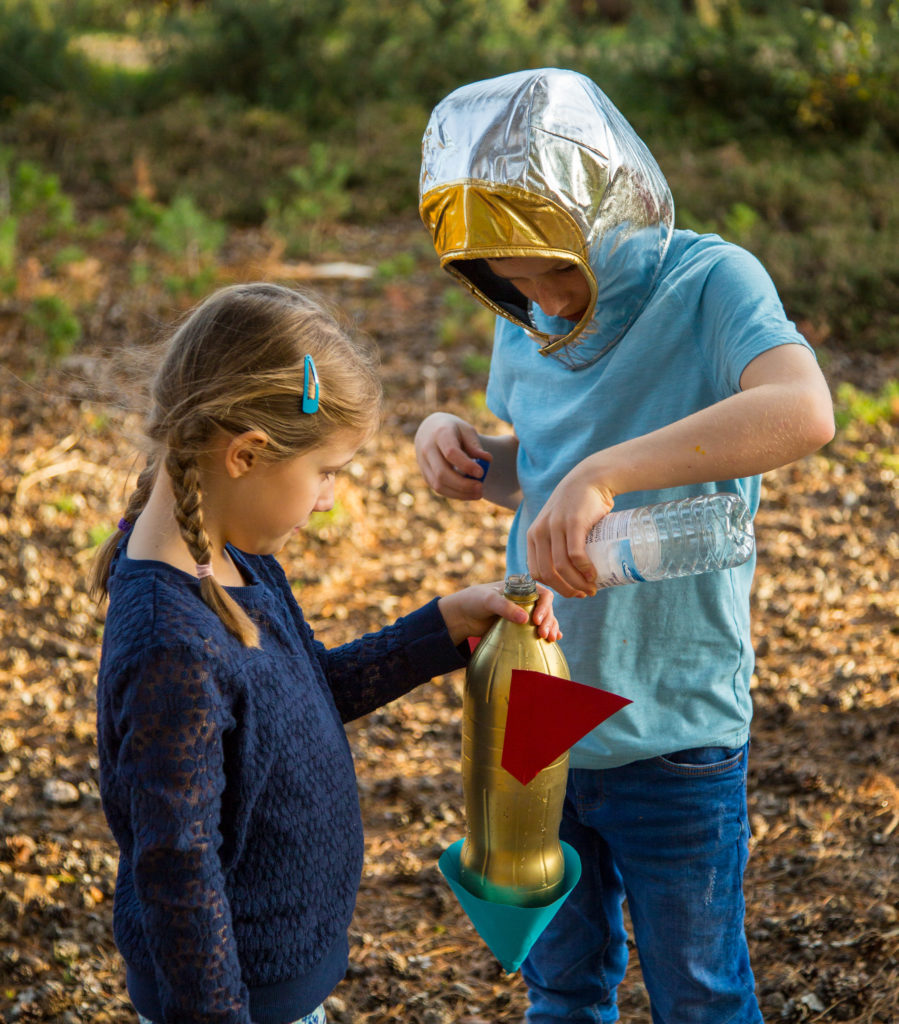 Magic Milk
Watching colours shoot over the surface of milk is always great fun. The Magic Milk experiment is over quite quickly, but totally worth the effort for the wow factor.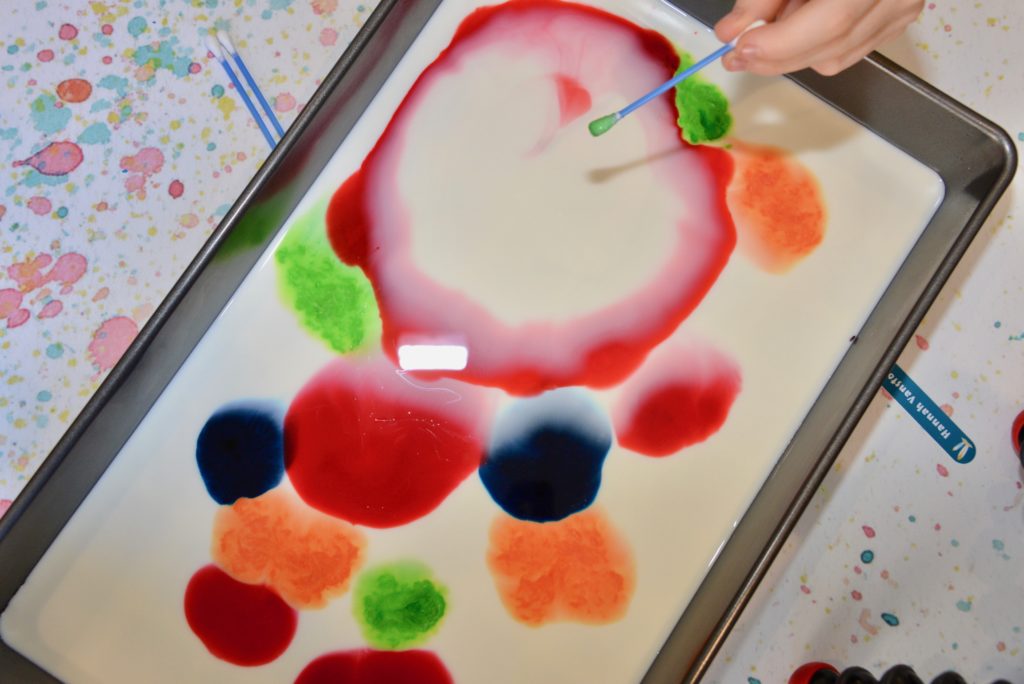 Skittles Experiment
If you haven't tried this one you're really missing out! Simply put skittles on a white plate and pour water over the top. The water can be hot, warm or cold ( some ideas for how to make it an investigation there ). The end result is always impressive no matter how many times you try it.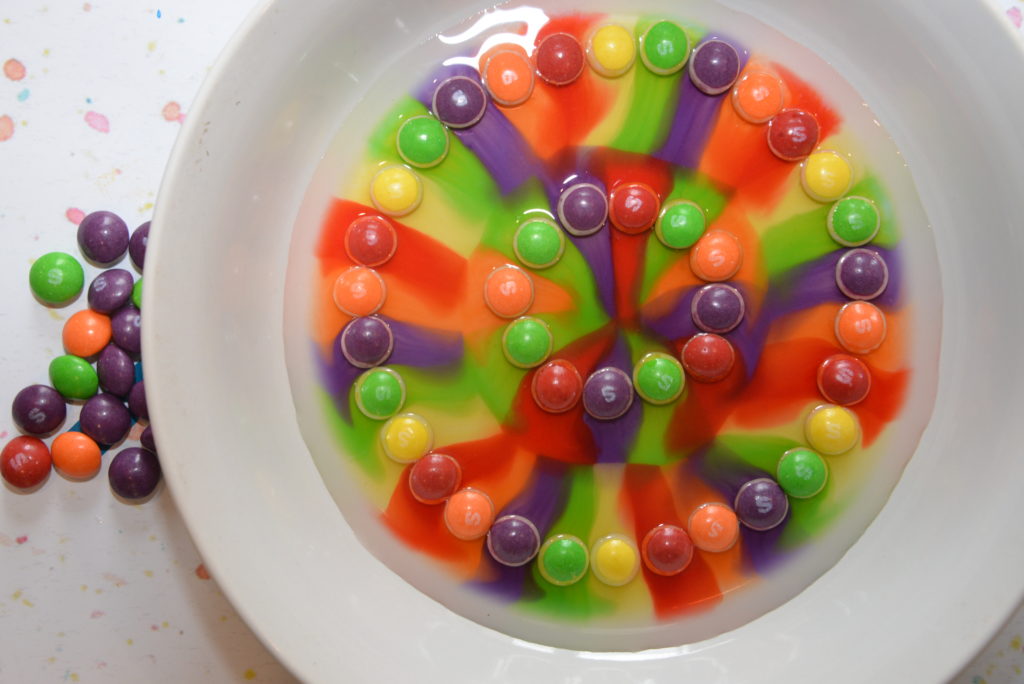 Rainbow Bubbles
Bubbles are great fun for kids of all ages and spotting a rainbow in a bubble is super exciting for little ones. Older kids can experiment with creating their own bubble solution and making giant bubbles!
Ice Cream in a Bag
This is another very traditional science experiment. Use the cooling power of ice and salt to make homemade ice cream.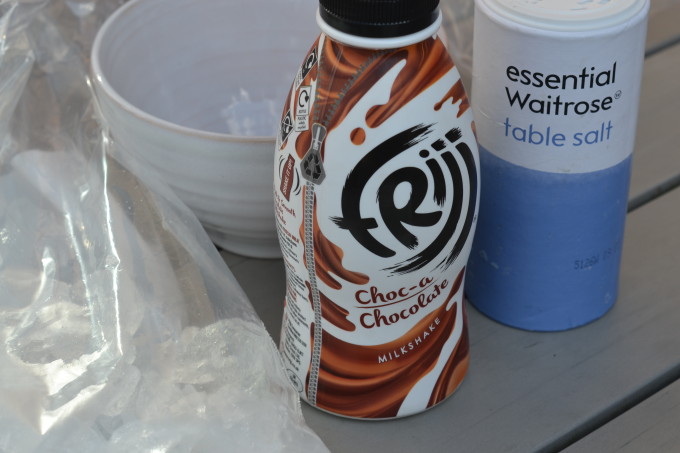 Catapults
Finally last but definitely not least in our list of science experiments every child should try at least once are these very cool catapults made with lolly sticks or craft sticks, elastic bands and a milk jug lid. They are great fun, easy enough for little children to use and older children can tweak or improve the design.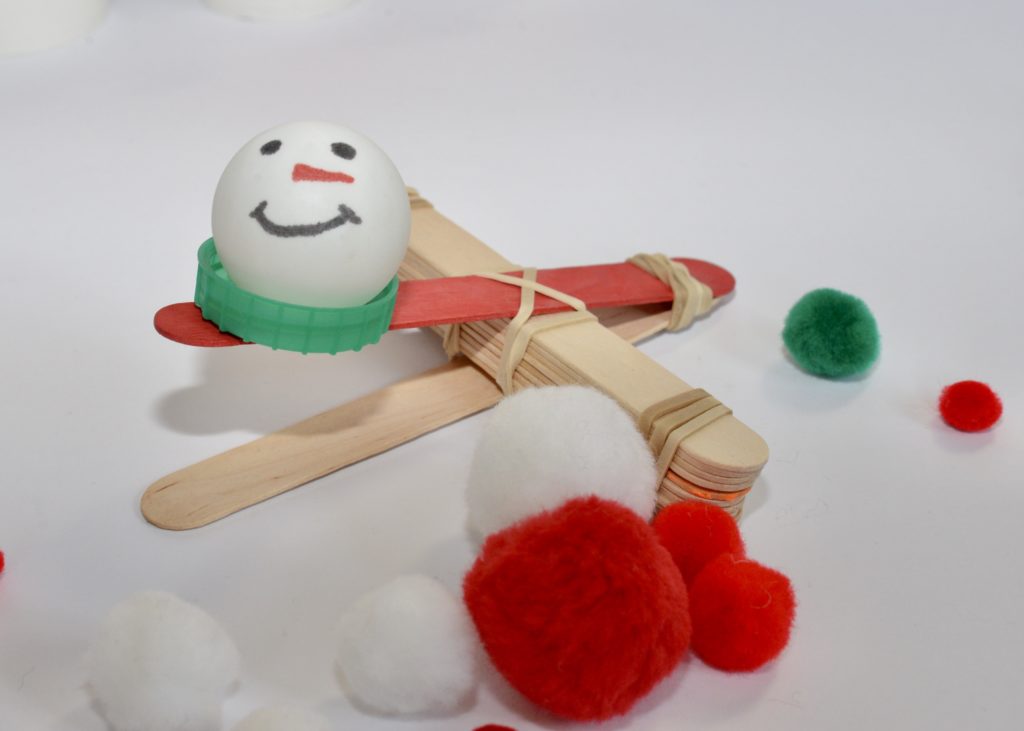 How many have you tried? Will you attempt all our top 10 Science Experiments?
Click on the image to download our Top 10 Science Experiments for Kids Checklist.
More Must Try Science Experiments
We haven't tried Elephants Toothpaste, but it's another famous science experiment and pretty explosive.
I'm also a big fan of the candy house which always keeps my kids happy and busy for hours.
What would be on your top 10 list of science experiments for kids?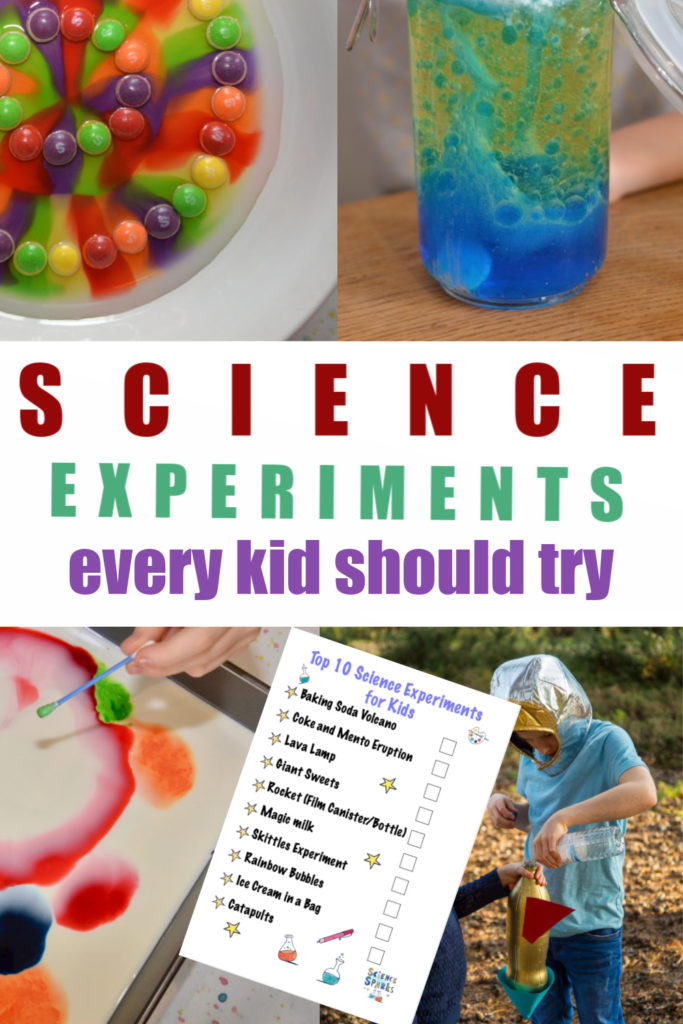 Last Updated on March 30, 2022 by Emma Vanstone