Sometimes I forget that my youngest child hasn't necessarily taken part in preschool science experiments I did with the older children years ago, so when we had a bit of quiet time last week, I set up a simple science exploration station for her. We made fizzy baking soda and vinegar potions, experimented with oil and food colouring and watched colours fly through milk. These are all great science experiments for preschoolers.
Things you need for a messy science station
Baking soda ( Bicarbonate of Soda )
Food colouring
Jars
Water
Vinegar
Milk Oil
Water
Tray
Pipette
Vegetable oil
Beakers
We tried three super simple science experiments suitable for preschoolers with the materials above. My top tip is to set them all up in a tray to keep the mess contained.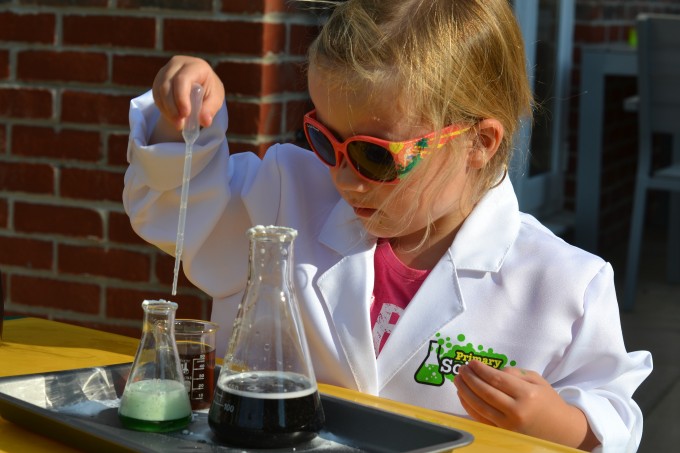 Baking Soda and Vinegar Experiments
Place a few drops of food colouring, water and a couple of teaspoons of baking soda into a several containers.
Use the pipette to slowly add vinegar then stand back to watch the fizz.
This activity is a great first introduction to chemical reactions for older children, but for my 4 year old what was more important was how she learned to use a pipette and the correct way to pour a beaker, both things which I'd taken for granted she already knew!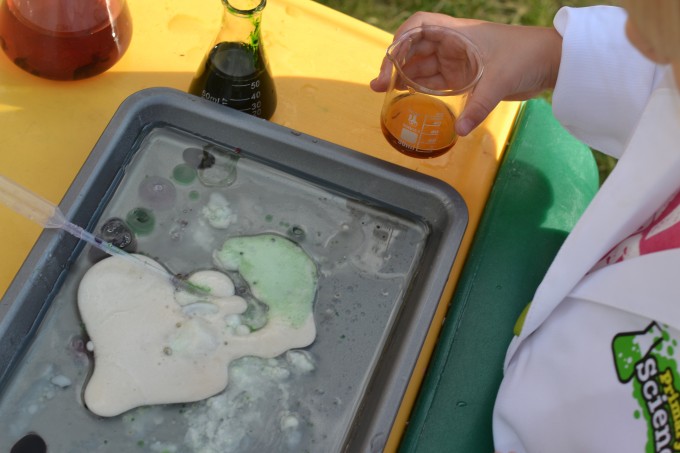 Oil and Water Experiments
Place a thin layer of vegetable oil in a flat container.
Mix up several containers of oil and food colouring.
Use a pipette to drop tiny bits of the water and food colouring onto the oil.
Make a pretty picture.
The oil and food colouring doesn't mix with the water as oil and water don't mix.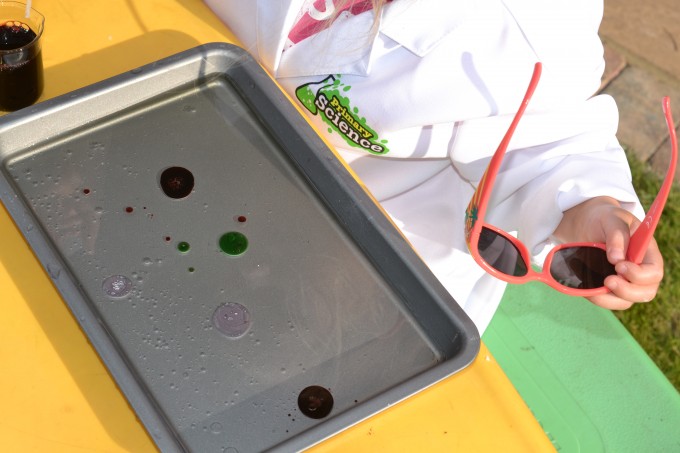 In the interest of an honest post, my 4 year old declared this was 'boring' and insisted on adding some baking soda so she could make a fizzy picture.
Colourful Milk Experiment
Colourful milk is another brilliant preschool science experiment that would work well at a science station. The science behind the reaction is a bit tricky, but young children will love watching the colours fly through the milk.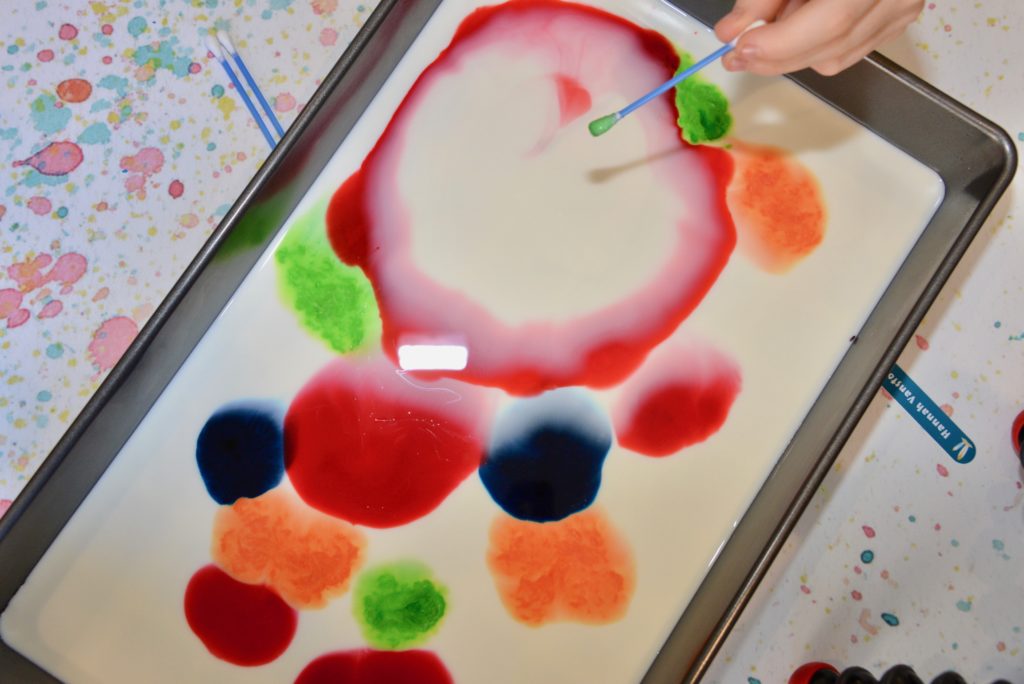 If messy science isn't your thing, you might like our science challenge bags instead.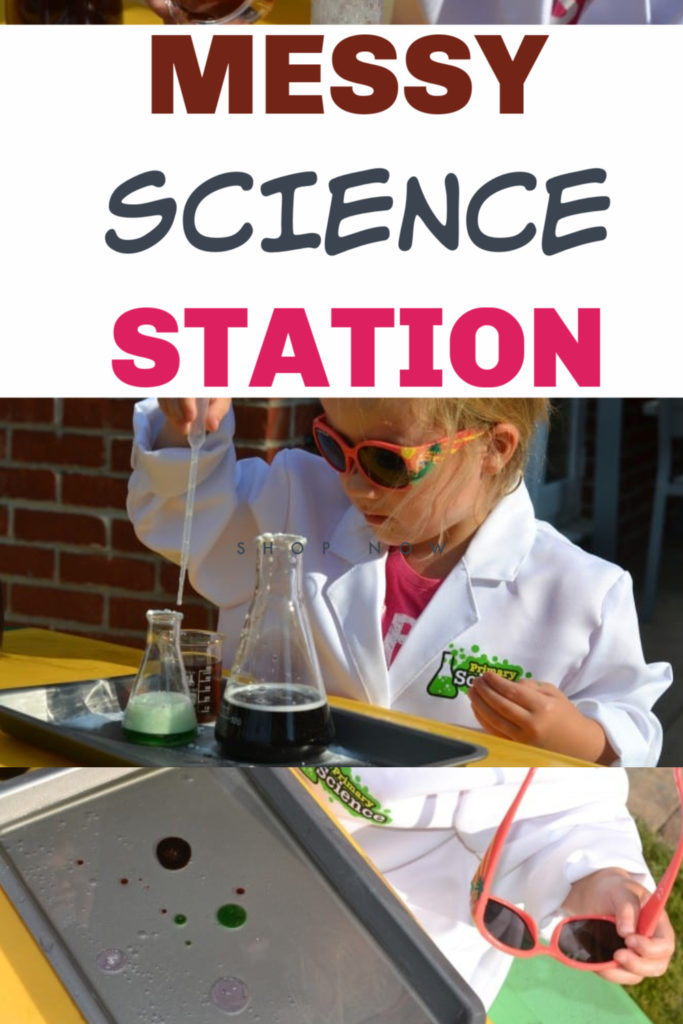 Last Updated on February 25, 2020 by Emma Vanstone