This collection of science experiments for preschoolers contains many of my all time favourite science activities. When I started this website I had three preschool age children and we all have happy memories of baking soda and vinegar potions, endless volcanoes, sinking and floating in the garden, bug hunts and lots of other fun preschool science activities.
I have definitely found over the years that even very young children can enjoy science at home. Most science activities are very hands on and can easily be turned into a learning through play experience which makes them perfect for preschoolers!
It's never too early to introduce children to science, just make sure everything is age appropriate and safe for the child.
Messy Science Station
My little girl was mesmerised by our messy science station and spent a good hour mixing and experimenting with different combinations of the ingredients.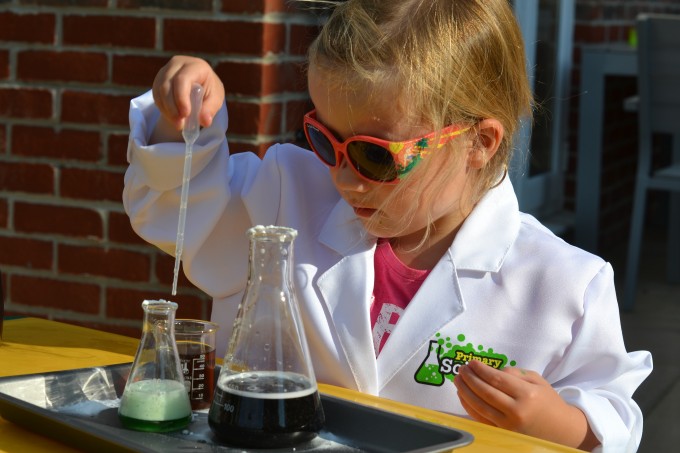 Fizzy rocks
Fizzy rocks take a bit of preparation, but are totally worth it for the giggles when the rocks start to fizz and melt. You can even hide little bugs or toy figures inside. I once hid these in different places for the kids to find and drew them a treasure map!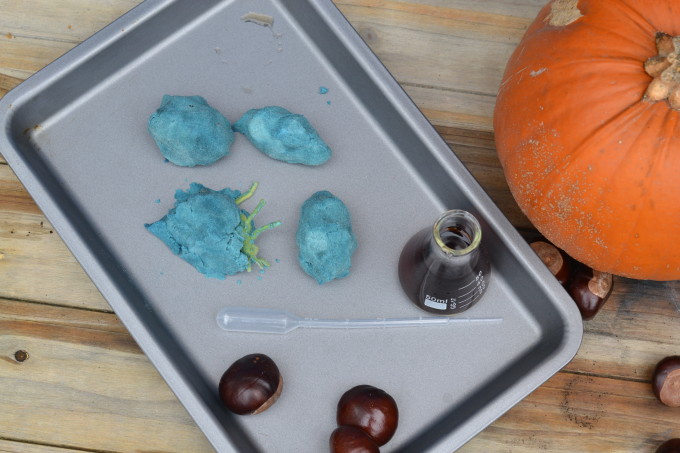 Ice Cream Soup
Explore melting with some ice cream soup. Don't forget to eat it afterwards! This is a brilliant way to introduce kids to changes of state and the effect of temperature on frozen things.
Giant Bubbles
Learn how to make giant bubbles. This is a fantastic preschool activity as children can they can look for rainbows in bubbles and create their own magic bubble solution.
Another fun bubble science idea is to set up a bubble making station with pipecleaners and strawsfor children to make their own bubble wands.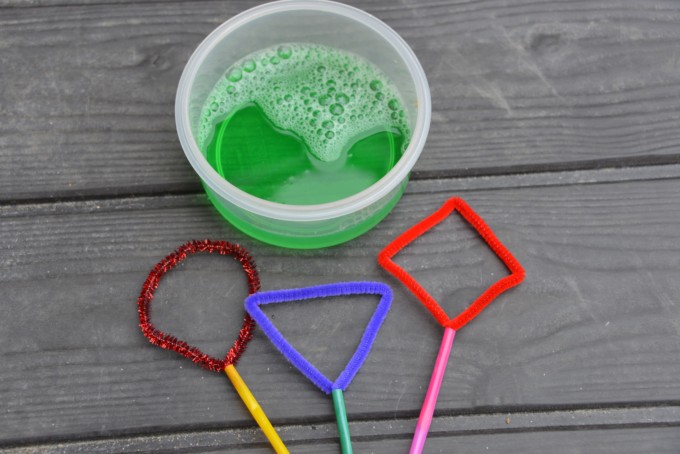 Erupting Volcano Science Experiments for Preschoolers
Make an erupting volcano with snow, sand or even papier mache. One of the best things about baking soda volcanos is that they can be erupted over and over again!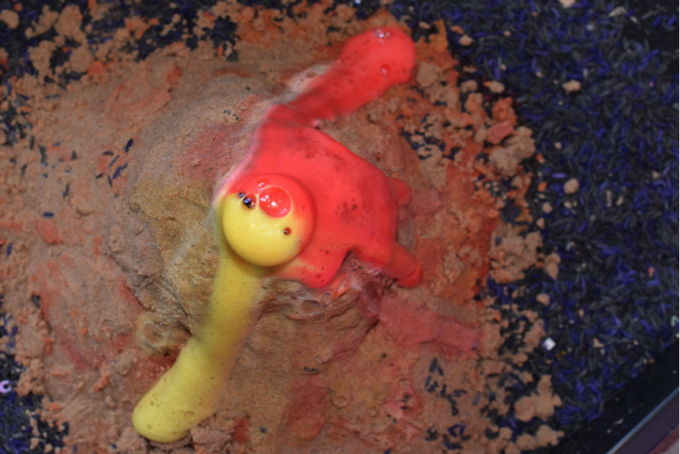 Colourful Shadow Puppets
These colourful shadow puppets are very easy to make and look amazing!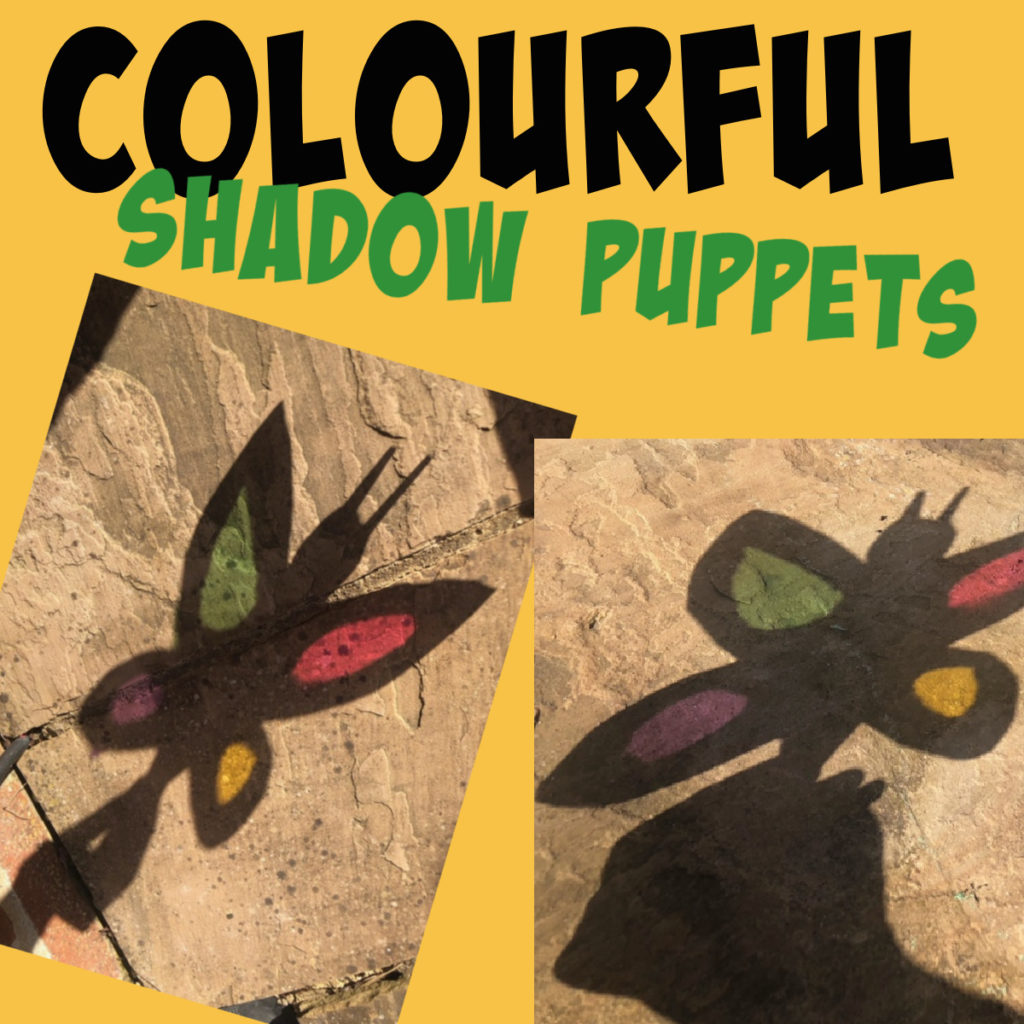 Fruity Boats
Fruity boats are a great creative science activity and a lovely twist on a traditional sink/float experiment. Children can make little sails, blow the boats with straws and even add toy figures to make the boats sink.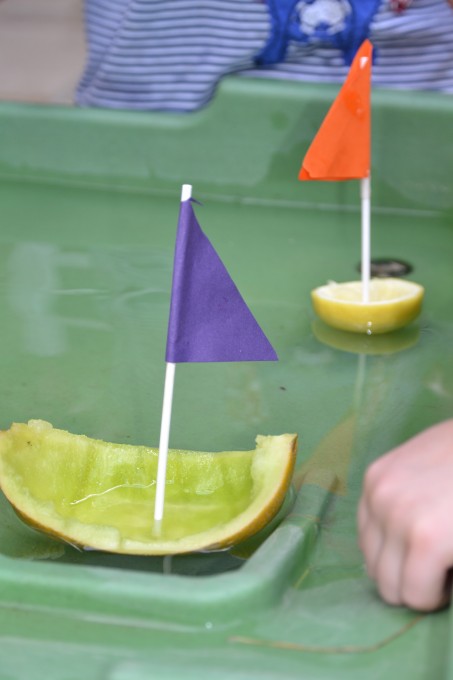 Boats made from recycled materials are also great to test in the same way.
Make Slime or Oobleck
Slime and oobleck are both lovely sensory materials. All our slimes are borax free and feel amazing!
Oobleck is fascinating to kids and adults. Squish it in your hand and it feels solid, release the pressure and the solid ball starts to flow! AMAZING! For preschoolers I usually add a sieve and some plastic toys to a tray of oobleck and let them explore. Oobleck is also great frozen. I freeze it into shapes using ice cube moulds and let it defrost a little before the children play.
Ice Science Experiments for Preschoolers
Painting on ice is a lovely creative science activity for younger children. This is great fun on a sunny day as the ice feels lovely to paint on as it starts to melt.
Ice excavations are always a big hit in our house too. I usually put them out with little pots of warm and cold water and pipettes so the kids can drop water over the ice to melt it.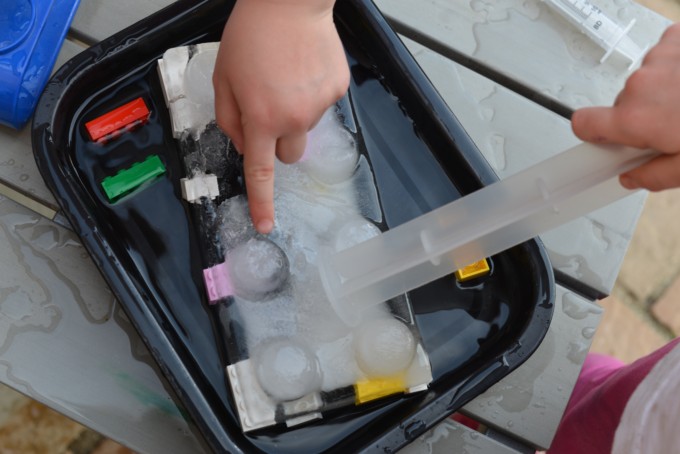 Sensory bottles
We have a simple magnet sensory bottle, that is great fun and love this i-spy bottle from The Imagination Tree.
No Time for Flash Cards has some gorgeous colour mixing sensory bottles you might like too!
Magnet Science Experiments for Preschoolers
This paper plate magnet maze is one of our favourite preschool science activities. These can be themed in lots of different ways so perfect for any topic or time of year.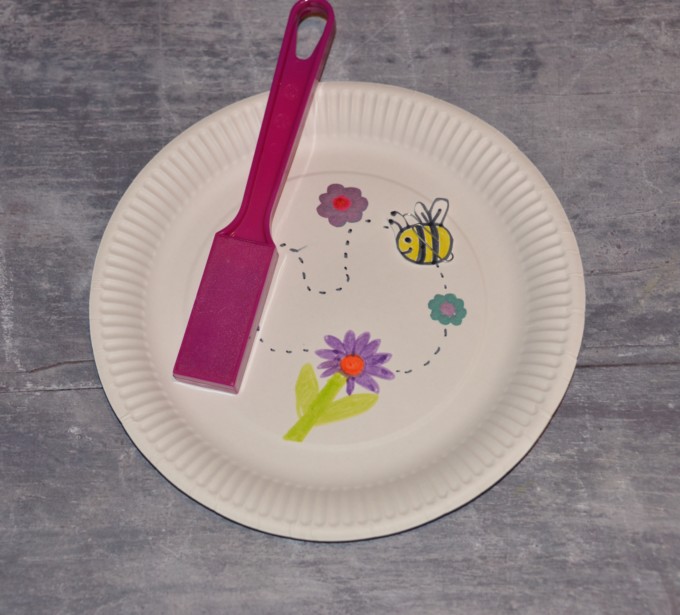 We also LOVE this magnet hair activity from Laughing Kids Learn.
Fairy Tale Science Experiments
This collection of Fairy Tale science experiments is one of our favourites. Grow a bean for Jack, make a zip wire for Rapunzel and lots more fun preschool science experiments.
Dr Seuss Science Activities
This collection of Dr Seuss science activities is perfect for preschoolers!
Science Kit for Preschoolers
You don't actually need much specialised equipment for preschool science experiments and investigations, but if you did want to invest in a few items these are the ones we would recommend and have all been used in our house for years!
Magnet Wands – these can be used for magnet mazes, general testing to see if things are magnetic and magnet sensory bottles.
Pipettes – pipettes are great for ice excavations!
Tweezers – we use these for fine motor control activities, sorting and lots more.
My little boy also loves his tape measure!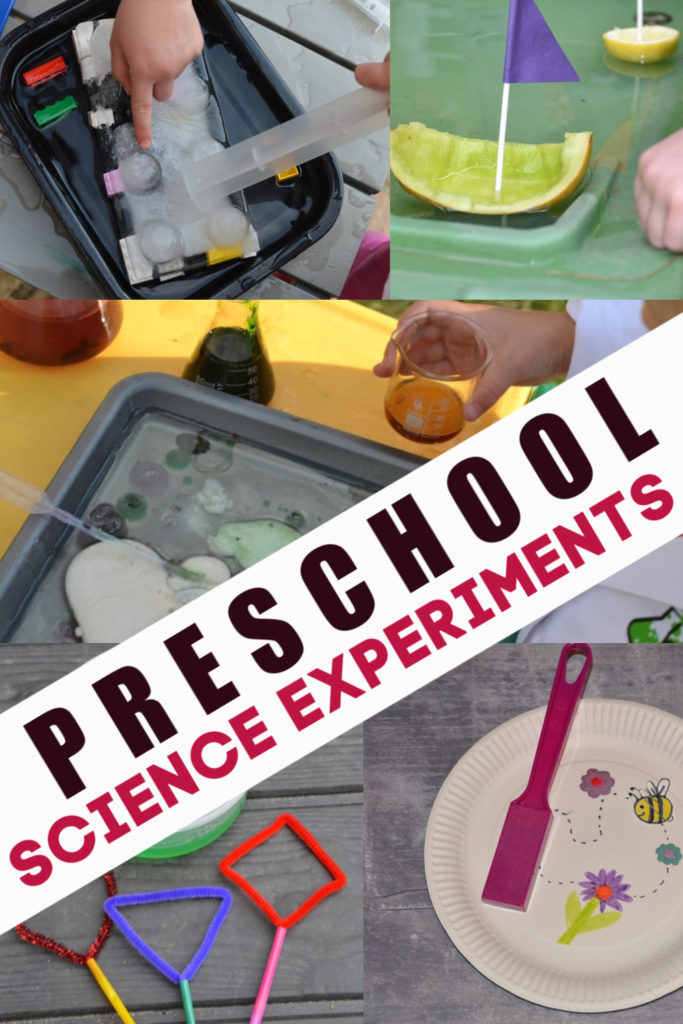 All these activities use non toxic materials but please do supervise small children at all times. They wouldn't be very nice to eat or drink.
If you're looking for ideas for even younger children try this collection of non messy toddler science experiments.
This post contains affiliate links
This post was updated Feb 2020
Last Updated on April 9, 2021 by Emma Vanstone