We've yet to see any real snow this year, despite promises of downfalls in November, so we decided to make some fake snow of our own.
We made three different types and set about exploring their different properties for a wonderful sensory experience.
How to make fake snow
Cornflour Snow
Add a small amount of water to some cornflour.
This is just goop or oobleck. H was fascinated when it was in the bowl as it felt quite solid, but when we put it in our tray it started to run like a liquid.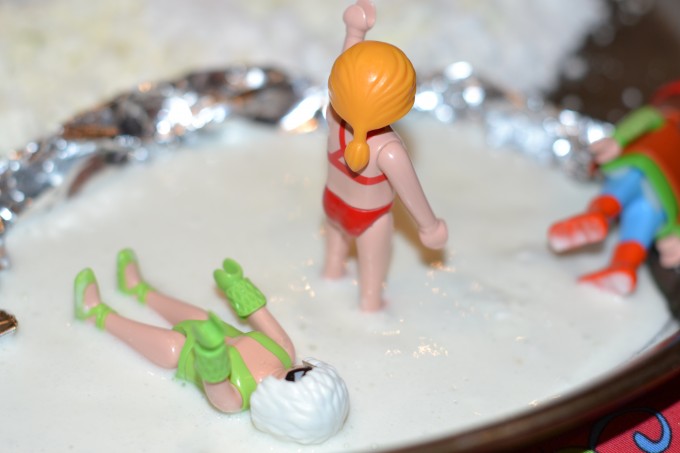 Baking Powder Snow
Add a small amount of water to baking powder until you get the consistency you want.
I liked the feel of this fake snow the best as it was quite smooth and silky.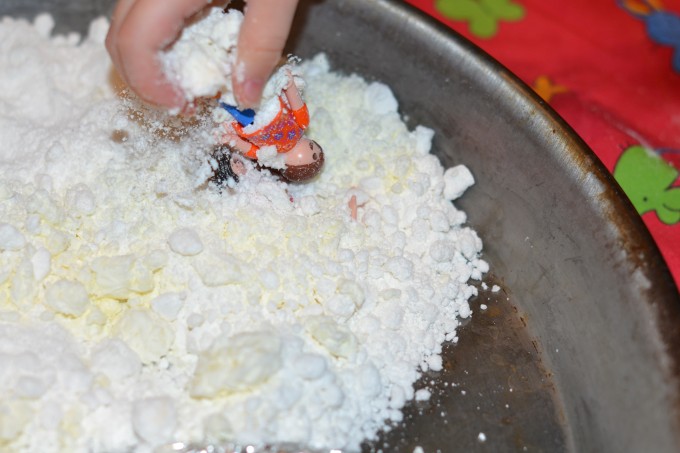 Snow Dough
I used this recipe from The Imagination Tree. H liked this one the most as she could mould it into snowballs, and it felt quite squeaky ( I can't think of a better word ).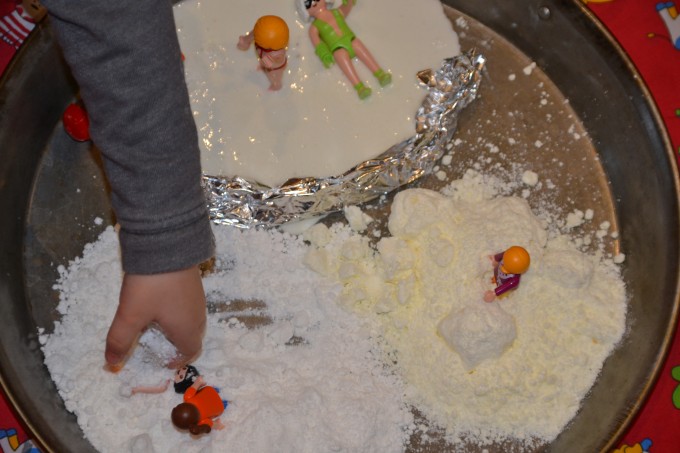 You can see how the snow dough is slightly yellow in colour because of the vegetable oil, and we had to build a dam to stop the cornflour and water running into the others.
Have you made any fake snow this year?
Other snow activity ideas
For older children, you could experiment with quantities and try to work out exactly how much of each ingredient makes the perfect snow.
What happens if you add too much oil or water?
Can you mould the oobleck into a solid ball?, what happens if you drop it?
If you enjoyed this activity, we've got lots more fun winter science ideas you can try,
Warning – Do not let children eat the snow.