A few weeks ago, when we had a brief hot spell, we added water to some sand and left it outside to see what would happen. This activity is a great, easy way to learn about evaporation, the water cycle and changes of state too!
Evaporation and the Water Cycle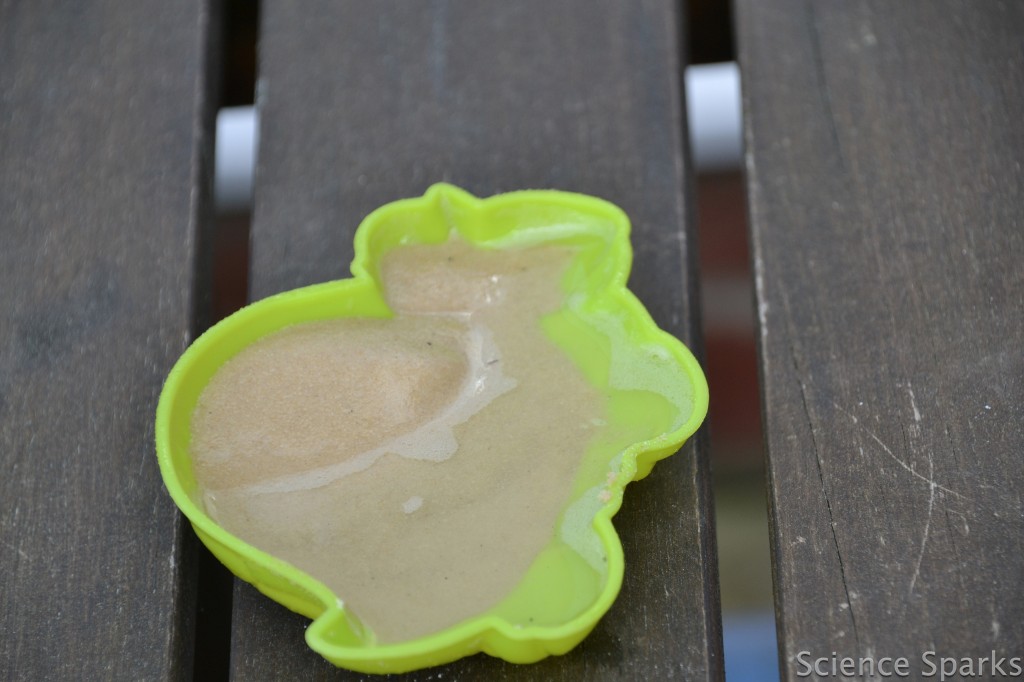 Within 36 hours, the water had disappeared!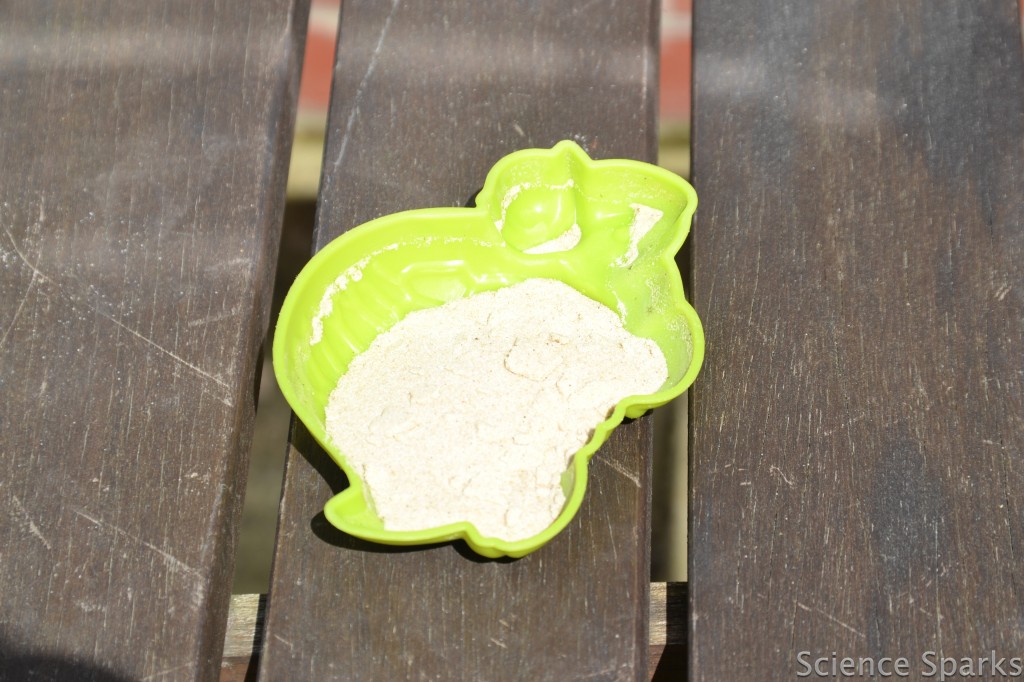 How can you separate sand and water?
The water evaporated because of the heat from the sun. Evaporation is when a liquid vaporises.
Many factors affect evaporation, but the main driving force is solar energy from the sun.
Make it an experiment!
If you wanted to set this up as an experiment or investigation, one way to set it up is to leave the wet sand in different places ( sun, shade, indoors etc.) and observe how the sand in each area changes over a period of time.
Evaporation is an important part of the water cycle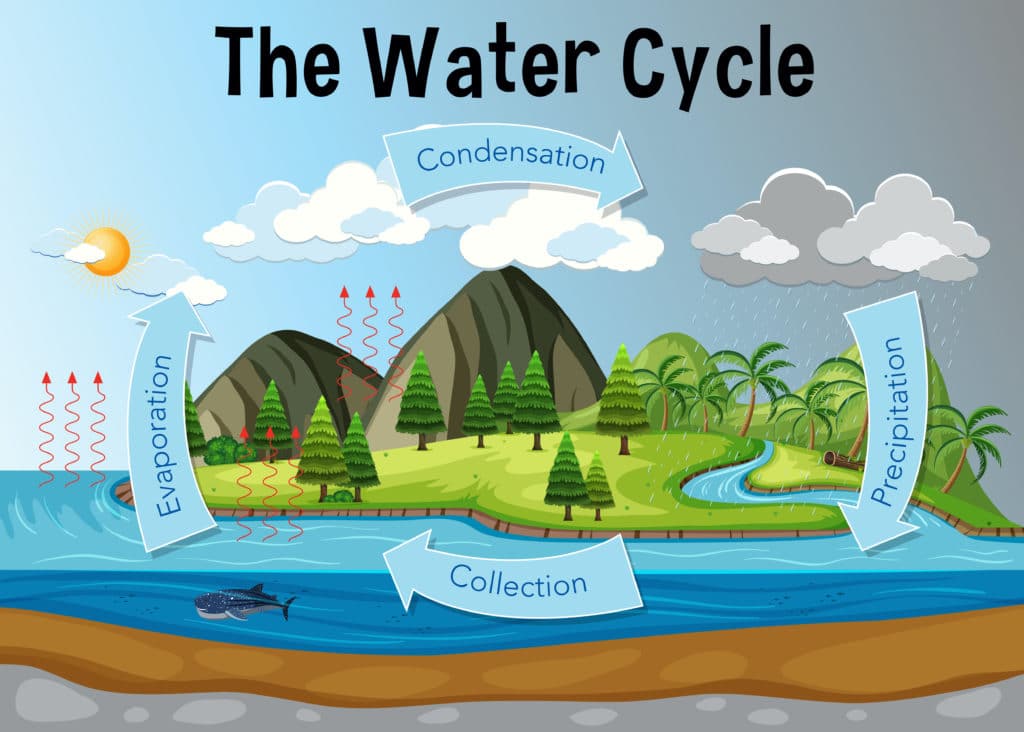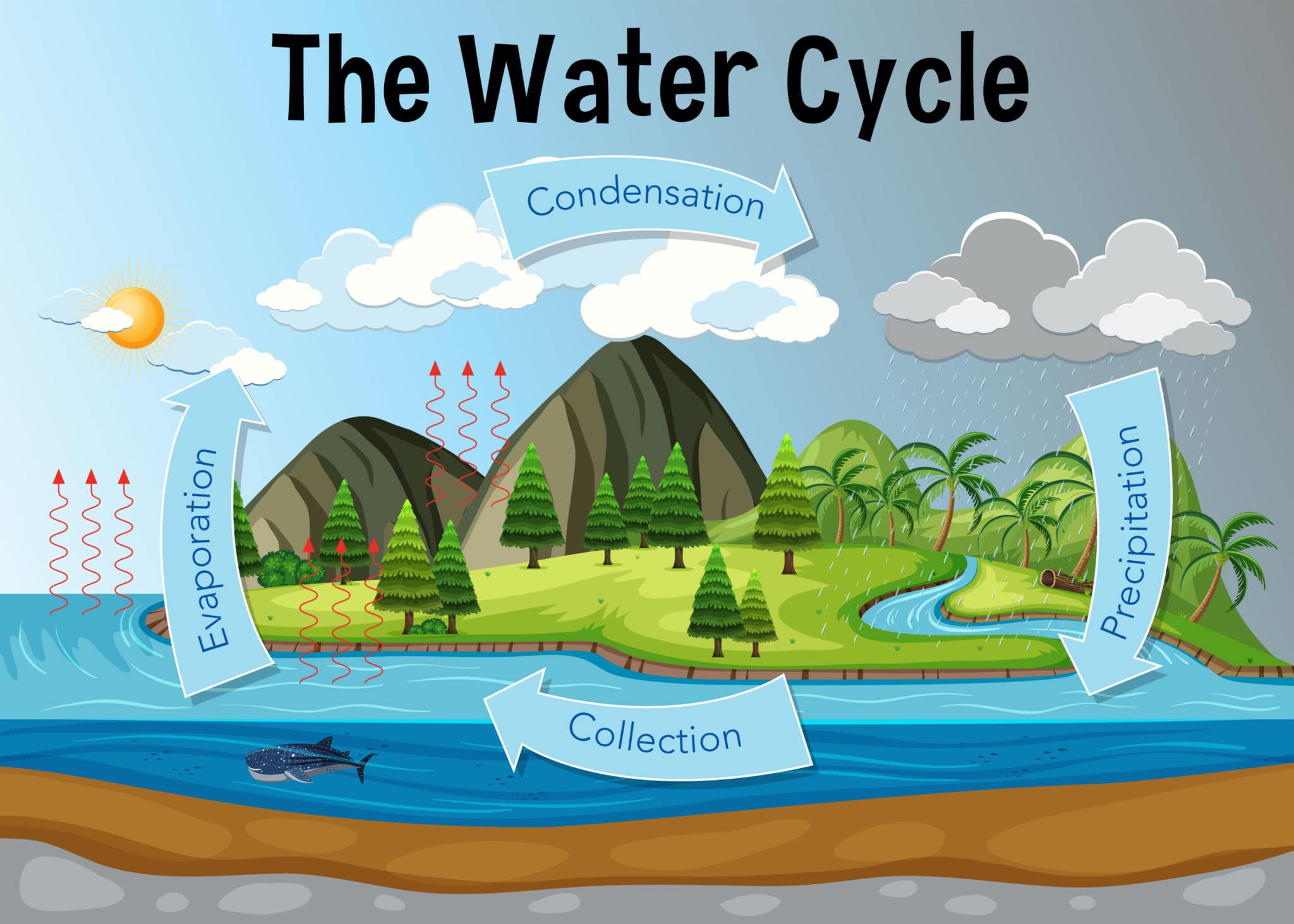 Condensation – this is when a gas turns back into a liquid. The water vapour in the air gets cold and turns back into a liquid to form clouds.
Precipitation is when so much water condenses that the clouds get heavy, and water falls back to earth as rain ( or snow ).
Collection – this is when rain collects in rivers and oceans, and the cycle starts again.
Try pouring a cold drink into a glass on a hot day, and watch what happens on the side of the glass. What do you think this is an example of?
More water cycle experiments for kids
Make a Mini Water Cycle with a bowl, cup, water and clingfilm.
Learn about The Water Cycle and Flooding.
We've also got a fun collection of weather science experiments for kids, including a rain gauge, barometer and storm in a jar!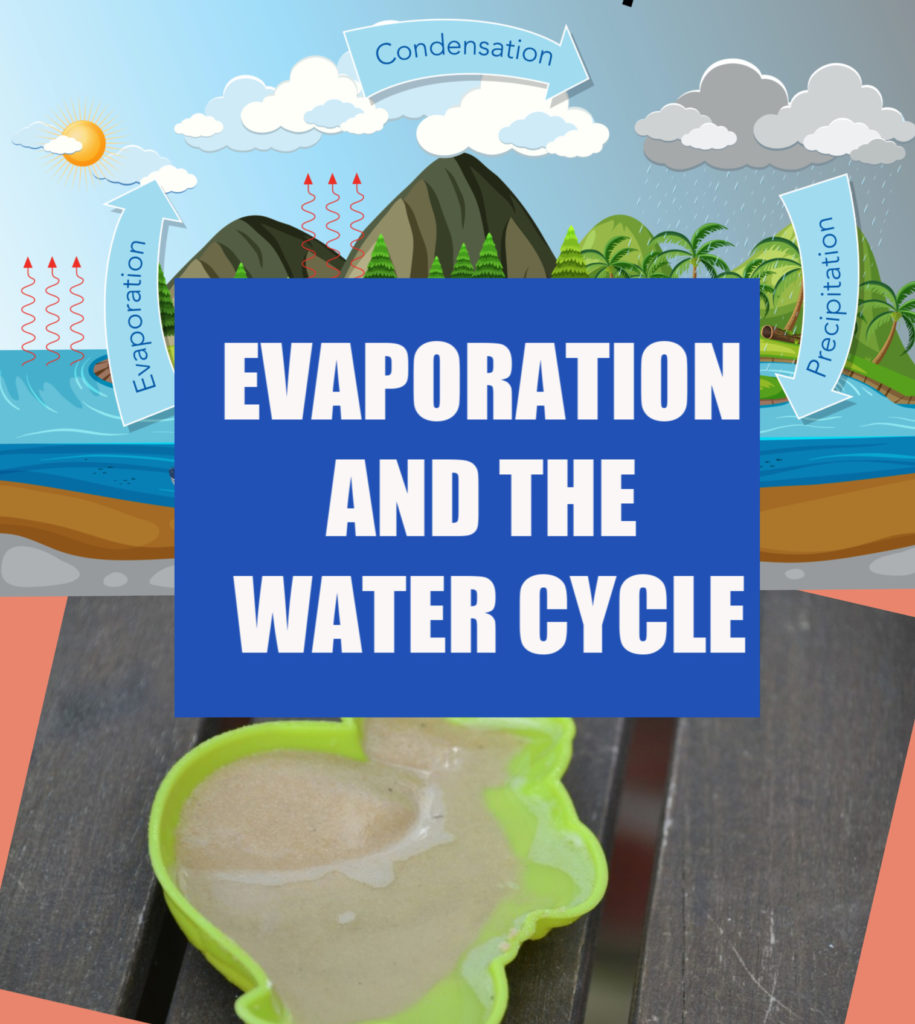 Last Updated on January 27, 2023 by Emma Vanstone