Halloween will be here before we know it, so we've been busy planning lots of activities. I've got a huge collection of Halloween science experiments and Halloween party ideas, but this little activity table is one of my favourites. It's really easy to set up and kept my little one busy for ages!
I put out chia seed slime and crayon resist paintings. Fizzy witches potions would also work really well.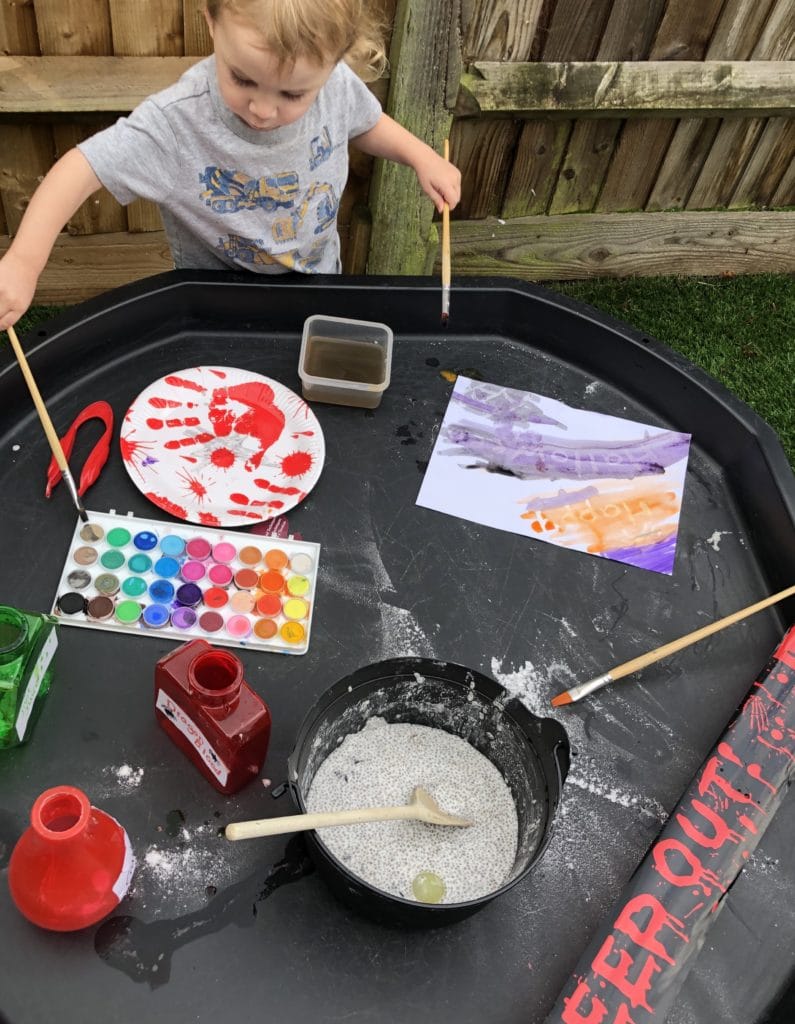 Crayon Resist Pictures
These are super easy to set up and look really impressive.
You'll need
A white wax crayon
Watercolour paints
Paper
Instructions
Write a message on the paper using a white wax crayon. You need to press quite hard and go over the letters a few times.
Gently paint over the top with watercolour paints.
See the message revealed!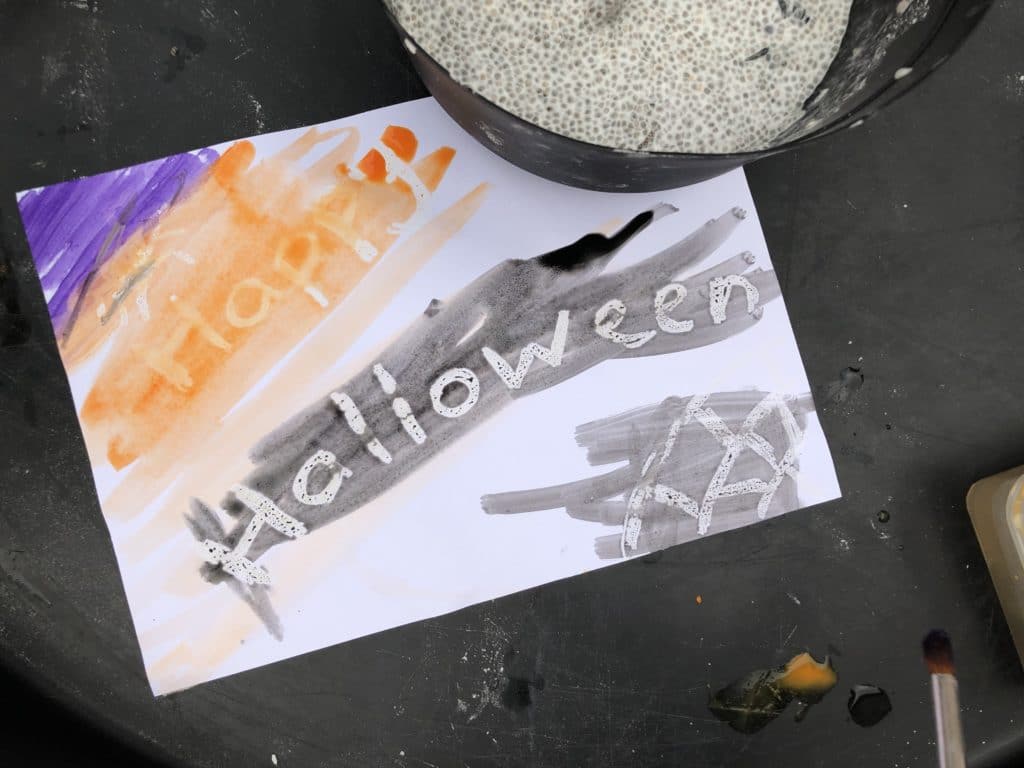 Chia seed and cornflour slime
This slime is wonderfully gooey and very easy to make. It doesn't stretch like slime made with glue but is great to pick up and run through your fingers.
Chia seeds are tiny but can absorb a whopping nine times their weight in liquid. Some people use them as an egg replacement in cooking as their consistency in water is similar to that of raw eggs.
You'll need
Cornflour ( cornstarch )
Water
Chia seeds
Instructions
Place a handful of chia seeds in a glass of water and leave for an hour until the mixture looks thick and sludgy.
Pour the mixture into a bowl and stir in a couple of spoons of cornflour. I didn't measure amounts. I just mixed it all up until it felt thick and slimy!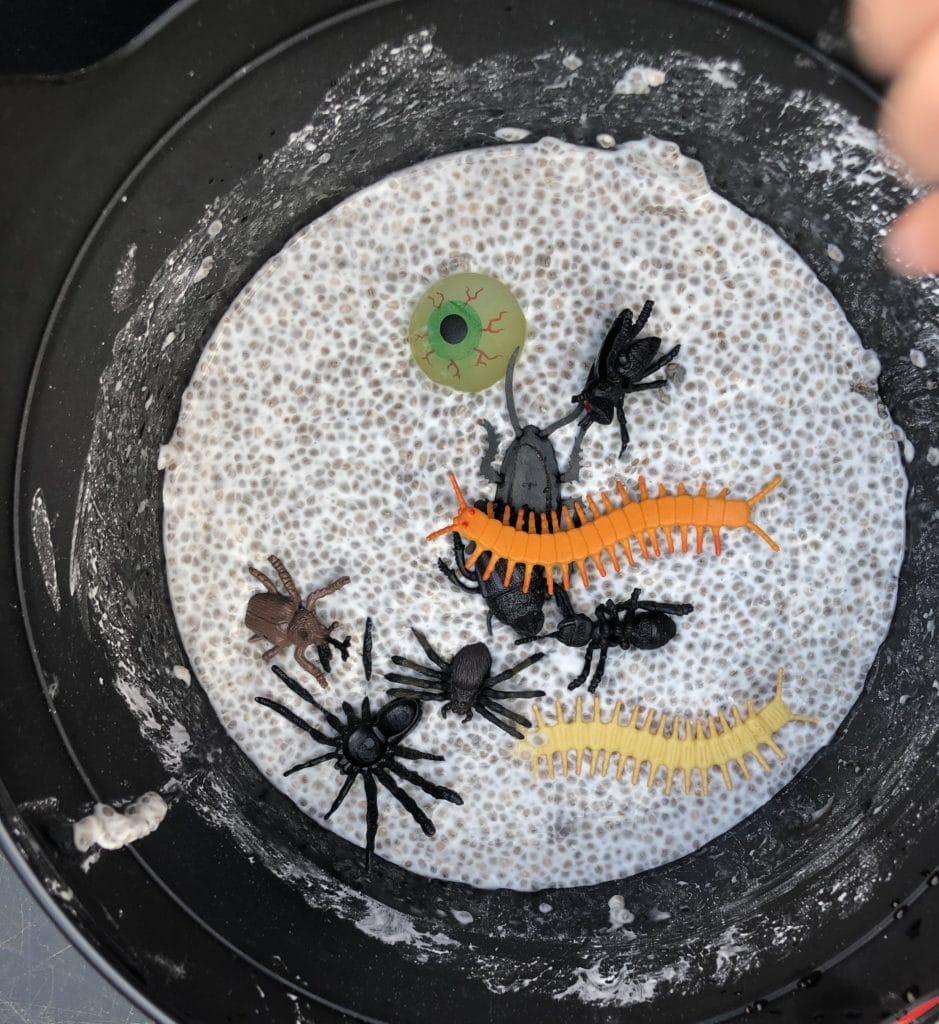 What would you add to a Halloween activity table?
My new book Gross Science, has lots of ideas perfect for this time of year! I'd love you to take a look.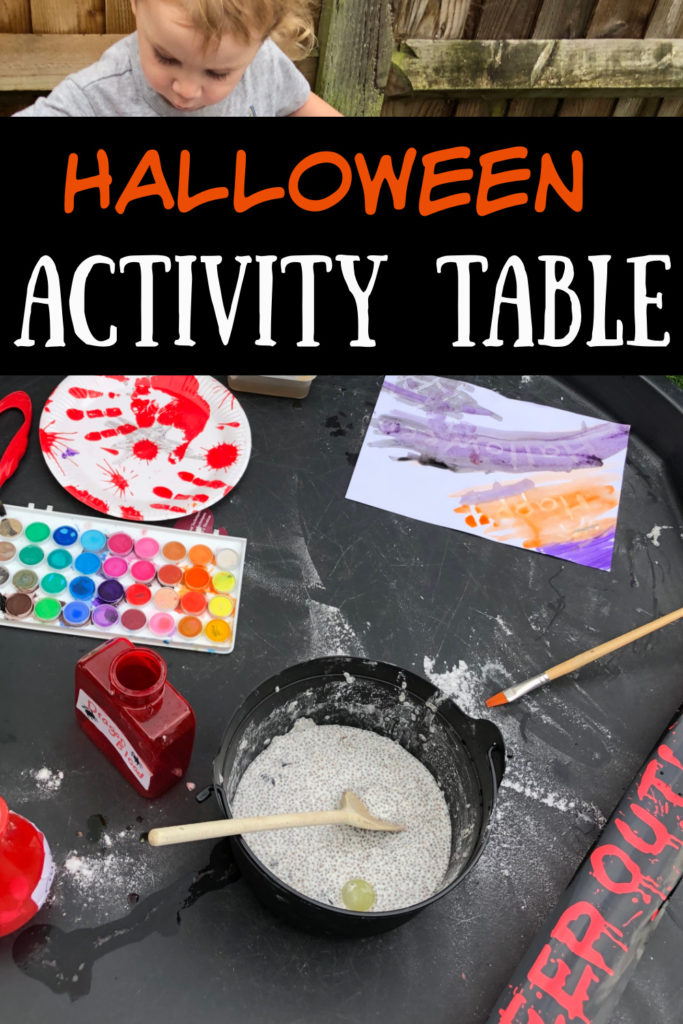 Last Updated on October 5, 2023 by Emma Vanstone