Halloween is just around the corner, so there's no better time to make some spooky witches potions.
Teaching with potions:
Weigh and measure our ingredients.
Use a measuring jug to measure specific amounts of liquids.
Learn about simple chemical reactions with baking soda and vinegar.
The BEST Witches Potions
Fizzy Witches Laboratory
Here are Science Sparks we like to make things fizz, so first up is our fizzy witches lab.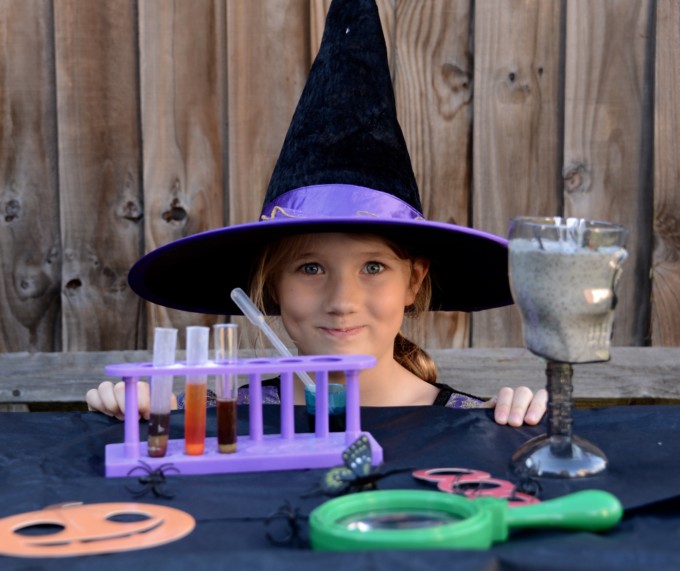 Materials
Baking Soda ( Bicarbonate of Soda )
Food colouring
Vinegar
Test Tubes
Pipette
Instructions
Place a teaspoon of baking soda in each test tube and a few drops of food colouring. You could add a little water and washing up liquid as well.
When you're ready to make your potions fizz use the pipette to drop a little vinegar into each test tube.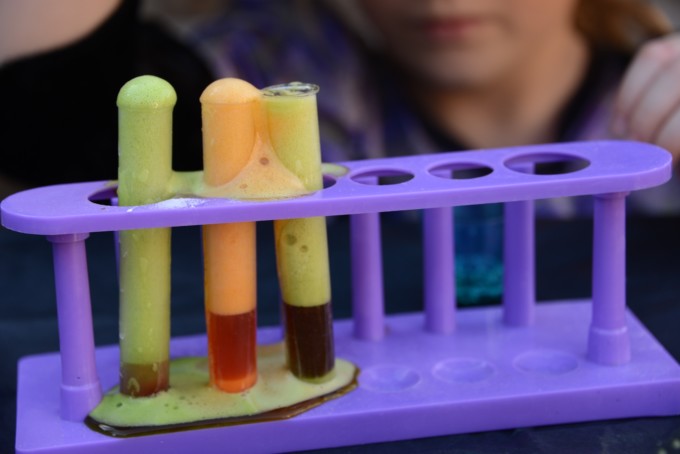 More witches potions
Experiment with different amounts of baking soda, washing up liquid and vinegar to find the perfect fizz!
Spider Slime
This stretchy slime has a great texture and is very easy to make.
Materials
Chia seeds
PVA glue
Cornflour
Water
Instructions
First you need to soak the chia seeds in water for a few hours. When they look thick and slimy add a good dollop of PVA glue, and enough cornflour to make it thick and gloopy. For a drier slime add more cornflour.
If you're worried about children trying to eat the slime, you can miss out the PVA glue, it just won't stretch as well.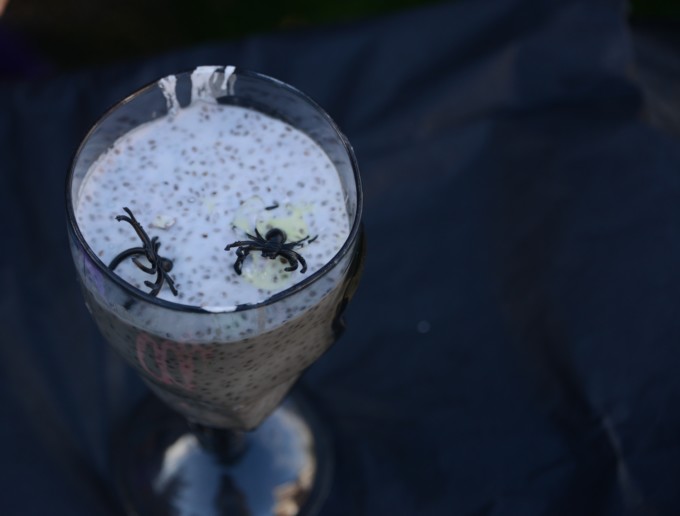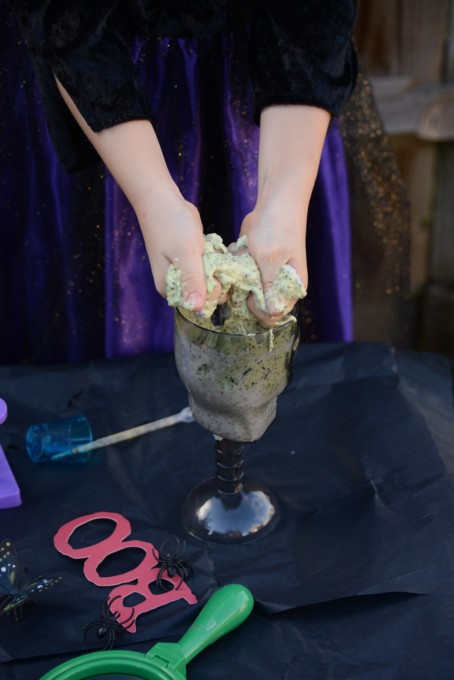 Magic Colour Changing Potions
Colour changing potions using red cabbage indicator are a great first introduction to acids and alkalis. The Imagination Tree explains the science behind the colour change beautifully.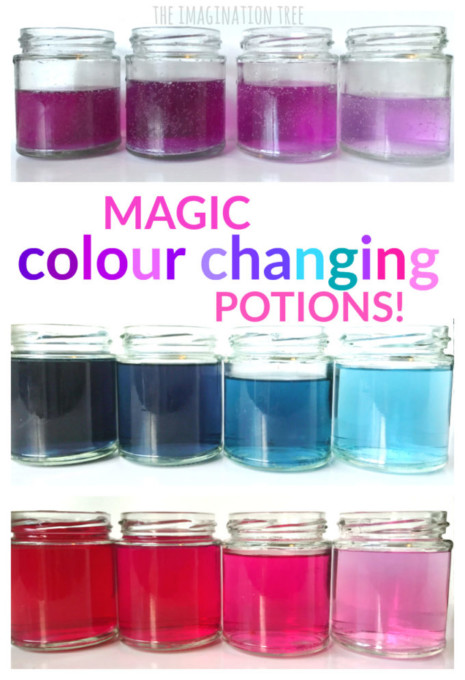 Edible Magic Potion
We really love the look of this steamy potion over on Fun Crafts Kids. Remember to check out the safety warnings first.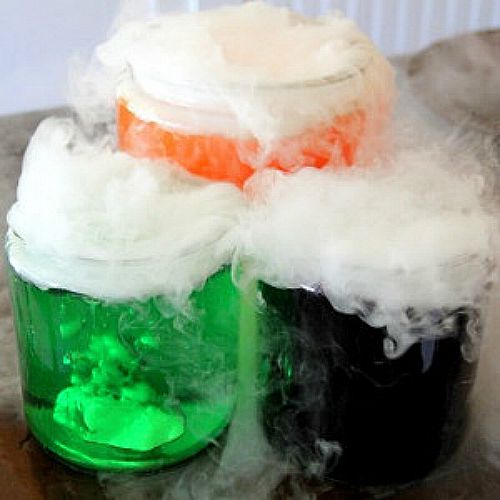 Goblin Snot Juice
We shared some easy potion ideas with Day Out With The Kids a while ago, anyone for some creepy Goblin Snot Juice?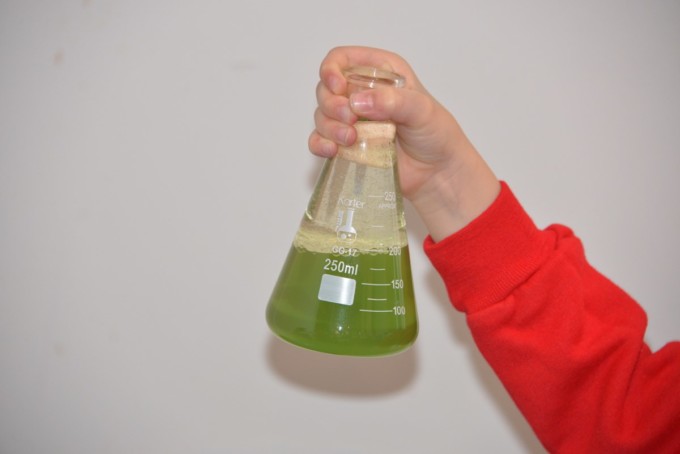 This witchy density jar is made in a similar way. Just pour coloured water into a jar with a layer of oil on the top, then try to find different creepy objects to float on the layers.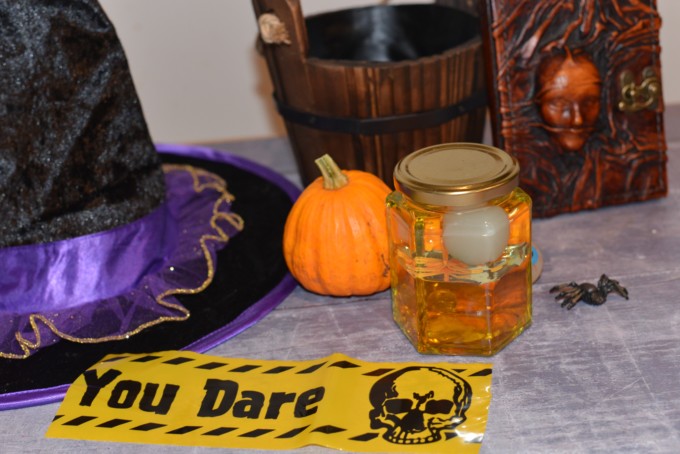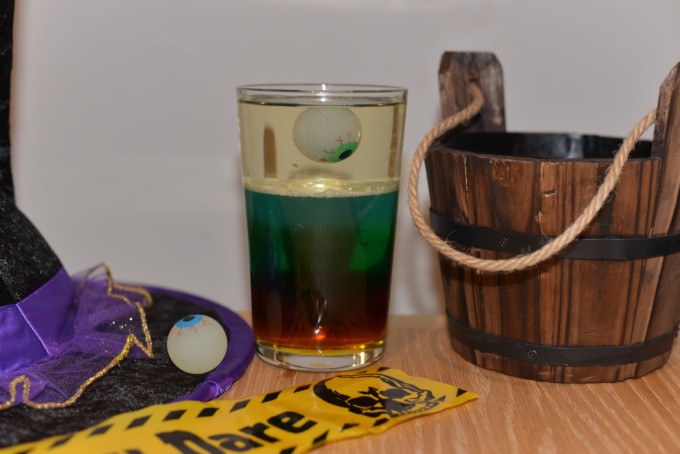 More Potion Science Ideas
The Imagination Tree has a beautiful Fairy Potion that you could turn into a Halloween potion.
We love the look of this Polyjuice potion from This Grandma is Fun too.
If you're looking for an easy Halloween costume idea, Red Ted Art is full of inspiration!
More Halloween Science Ideas
Try our Halloween party science ideas.
We love this collection of Halloween STEM Challenges too!