Stethoscopes are used to listen to a person's heart and breathing. You can make a very basic stethoscope easily using just a cardboard tube, tape and a funnel.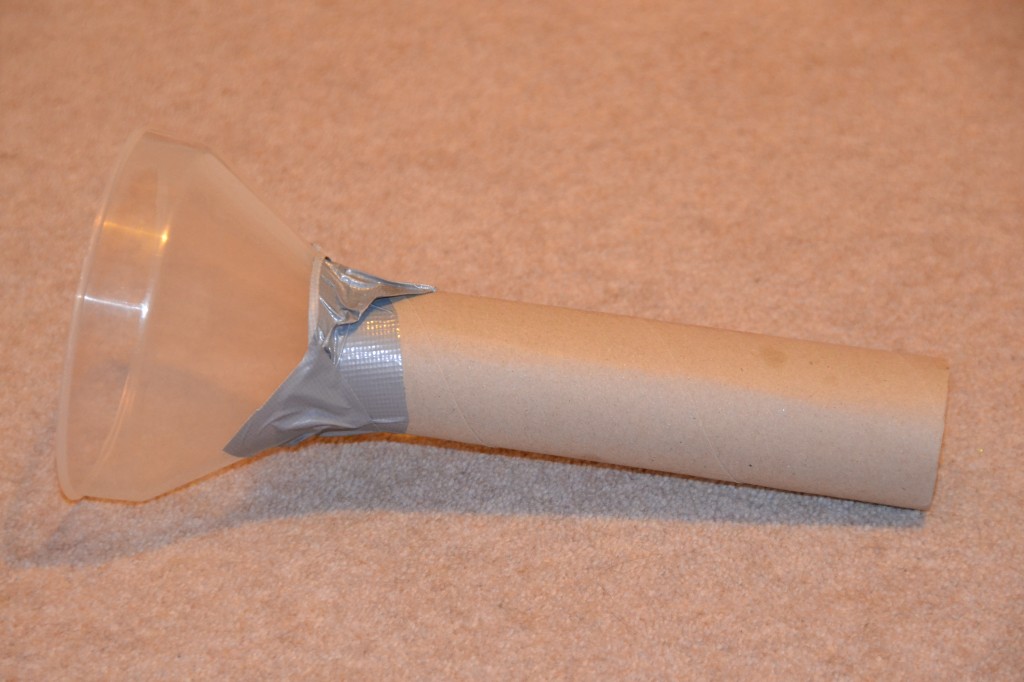 How to make a stethoscope
What you need:
Kitchen roll tube
Gaffer tape/ Duct tape
Small funnel
Instructions
First, try using just the kitchen roll tube. Place on a friend's chest and listen. Can you hear their heart beating?
Next, tape the funnel to one end of the kitchen roll. Listen to a friend's chest again. Does it sound clearer?
Make a prediction – what do you think would happen to your heart rate if you did some star jumps? hint – will the heart have to beat faster?
Trying counting the number of beats before and after some exercise. Can you record this data on a chart?
How does a stethoscope work?
Stethoscopes used by doctors consist of a chest piece, rubber tubes and earpieces. The chest piece consists of a diaphragm and bell, which amplify the sound of the heart beating so the doctor can hear it.
Download our FREE stethoscope experiment printable here:
Extension activity
How could you make the stethoscope better? What if you used a hose with a funnel at each end? Or different-sized funnels? Which do you think would work the best?
Complements KS2 Science
Learning about the body, planning experiments and making predictions.
More human body science for kids
Find out how exercise affects heart rate with this easy investigation.
Make a model brain with play dough to learn about the different hemispheres.
Learn about the human body with this fun collection of ideas, including making a model lung, drawing body parts and more.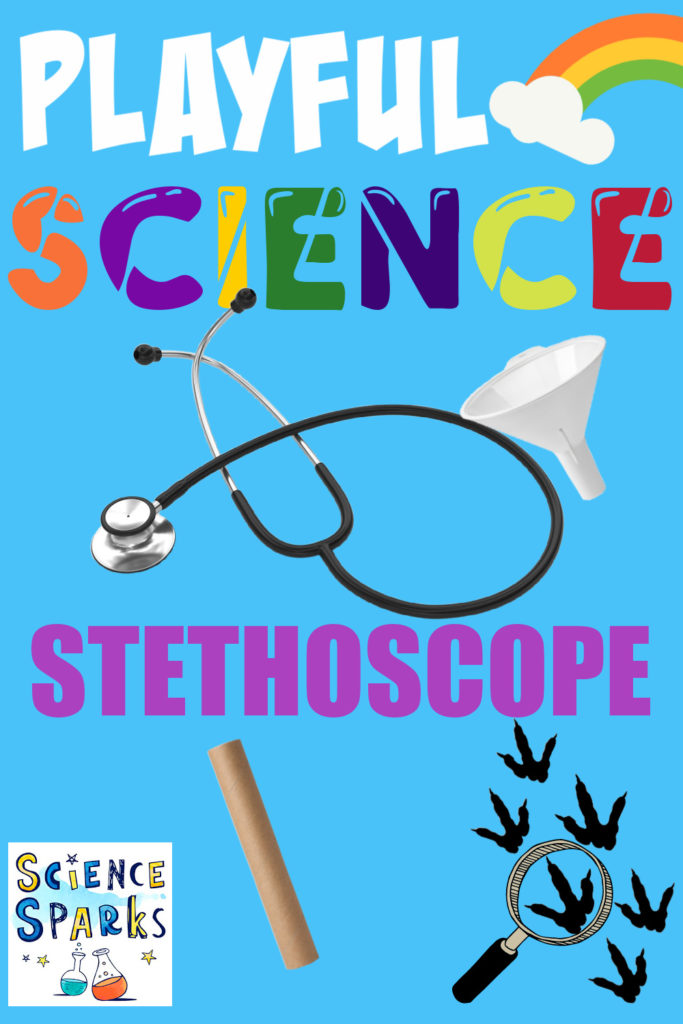 Last Updated on June 8, 2023 by Emma Vanstone