My children love pottering around the garden and watching plants grow, especially those that grow food! Spring seems to have arrived so we've been making the most of the sunny weather and taken the opportunity to learn some plant science.
We cleared out an area of the garden for the children to do some planting. We bought some already grown and some to grow from seed so we could watch the whole process.
I made some sticky labels for very simple plant parts, and the girls labelled the plants outside.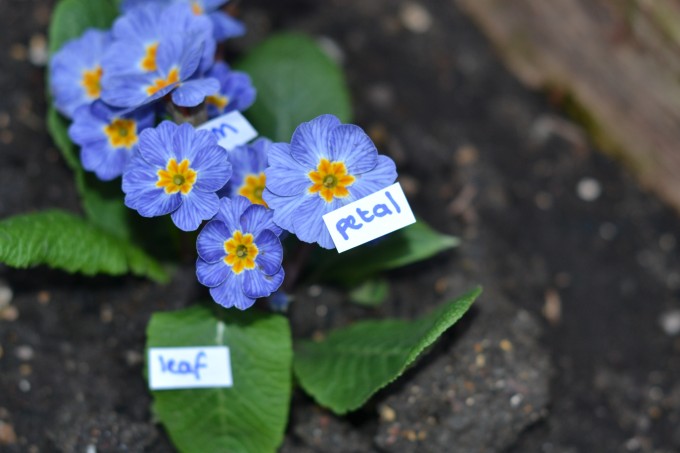 What are the different parts of a flower?
The flower part of a plant smells nice and is brightly coloured to attract insects. Insects help the plant to make seeds.
The leaf uses sunshine to make food by a process called photosynthesis.
The stem is like a big pipe which takes water and nutrients to all parts of the plant.
The roots carry water and nutrients from the soil to the plant and keep it anchored in the soil.
You can download this simple diagram from Twinkl to practice labelling plants.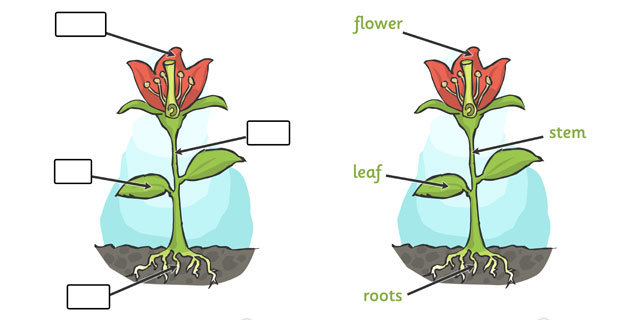 To cement the knowledge and add some fun to our learning we set up a plant shop.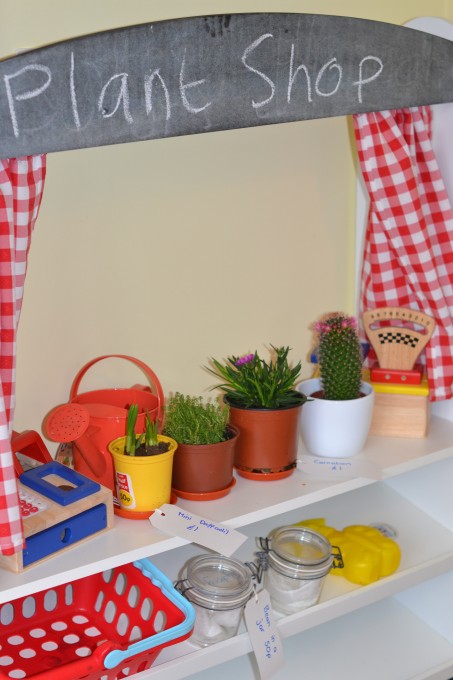 Shop Stock
A mixture of plants to show different varieties
The daffodil still has to flower
The purple  plant has already flowered.
One is evergreen.
The cactus is very different to the other three plants, as it is specially adapted to it's natural desert environment.
Watering can – remember plants need water to grow.
Beans in a jar –  these are great for teaching children about germination.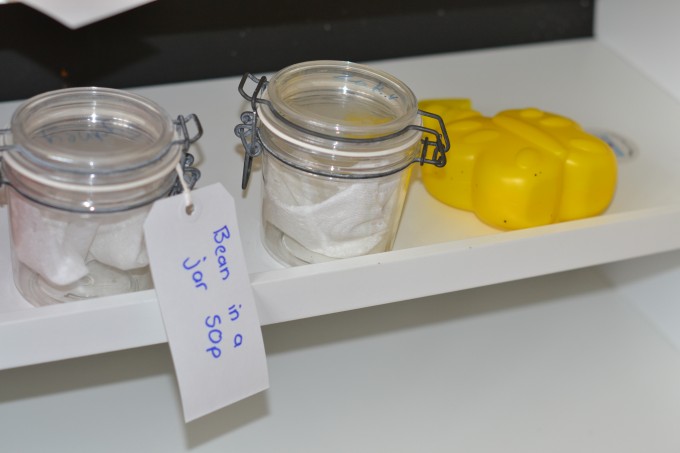 I added some price labels and set the toy till up for a bit of extra numeracy practice too.
Other ideas
You could add some fruits and vegetables to the shop and weight them before selling to your customers?
Can you learn the names of the plants you sell?
Related posts
Why do leaves change colour in Autumn?
Make plant babies from tissue cuttings
Suitable for Early Years and Key Stage 1 Science
Last Updated on March 30, 2019 by Emma Vanstone