If we want to grow a plant we usually do this by planting a seed. The seed is produced by sexual reproduction (two parents), meaning that the egg from one plant and the pollen from another have met and formed a seed, resulting in the plant having qualities from both its parent plants. No two seed will produce the same plant.
This is exactly what happens when an egg and sperm meet and why you can look similar to your brother and sister but not identical (unless of course it is twins – but we shall talk about that another day!)
However, what if you had a most beautiful plant with the prettiest colour flowers and you wanted to ensure that another plant had that colour flower – what could you do?
Clone them?
Not as silly as you might think.
Tissue cuttings are the simplest way to produce a cloned or identical plant.
Here is how to do it.
What you need
compost
small plant pot
small plant trays
an original/parent plant ( we used geraniums)
rooting powder or gel
Method
1. Take a healthy plant (I used geraniums) and cut a small lenth from the stem
2.Place this in water for a few minutes
3. Dip the end into rooting powder of gel
4. Pot the plant up with some lovely compost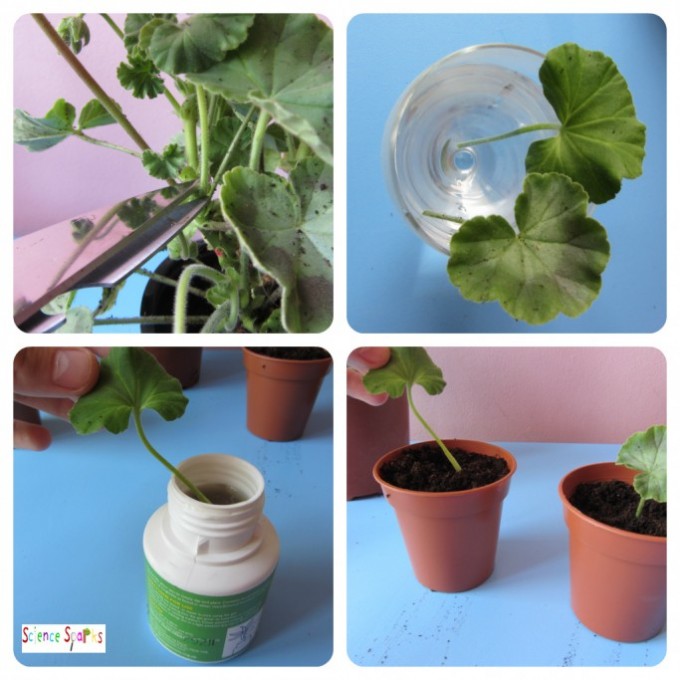 5. Keep the pot away from direct sunlight – you could cover it in a clear plastic bag to keep it moist.
Your cutting will now grow into another plant exactly the same as your original!
Although they are A sexual (meaning only one parent made them) and as plants they have no gender we still thought for fun we would make them plant babies!
We decorated the pots with pink and blue ribbons and sparkles to have a very own boy and girl plant baby!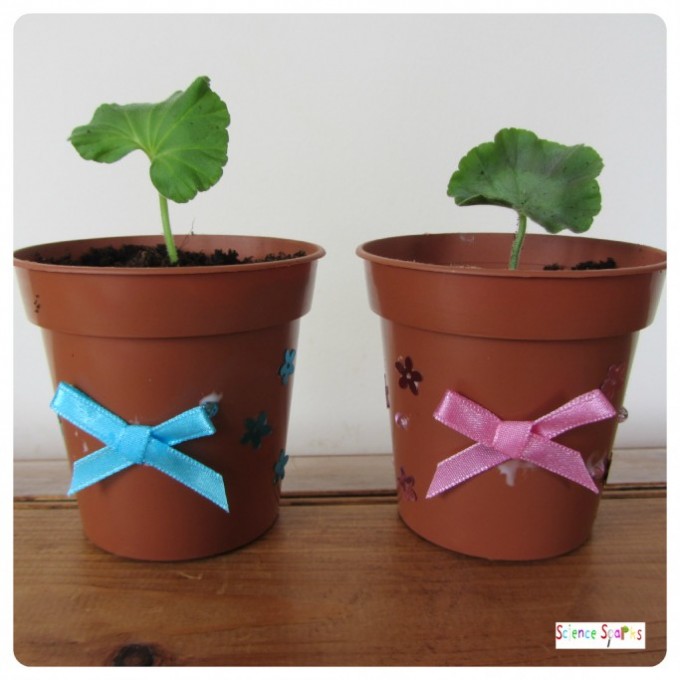 You then need to nurture them, like any parent would!
Last Updated on January 26, 2016 by Emma Vanstone