Yeast is a living single celled organism commonly used in baking. Yeast is a type of leavener ( baking soda and baking powder can also be used as leavening agents ). Yeast converts sugar and starch ( from the sugar and flour in the bread mix ) into carbon dioxide and ethanol. The carbon dioxide gas makes the dough rise. Yeast works best in a warm, moist environment, which is why it's best to leave the dough somewhere warm to rise. This conversion of sugar into carbon dioxide and ethanol is called anaerobic respiration.
We can see respiration occurring in yeast when we make bread or pizza dough.
Note – respiration in yeast is anaerobic respiration – this means it doesn't use oxygen
Pizza Dough Respiration Investigation
Pizza dough ingredients
500g Strong White Flour
7g Yeast (Fast)
1tbsp caster sugar
330ml Luke warm water
1 tsp salt
1tbsp olive oil
How to make pizza dough
Mix the yeast, sugar and water in a jug and put to one side.
Sieve the flour into a mixing bowl and add a pinch of salt.
Gradually add the water until a nice elastic dough is formed.
Knead the dough well, strong flour will take a lot of effort to get nice and elastic, so work it hard.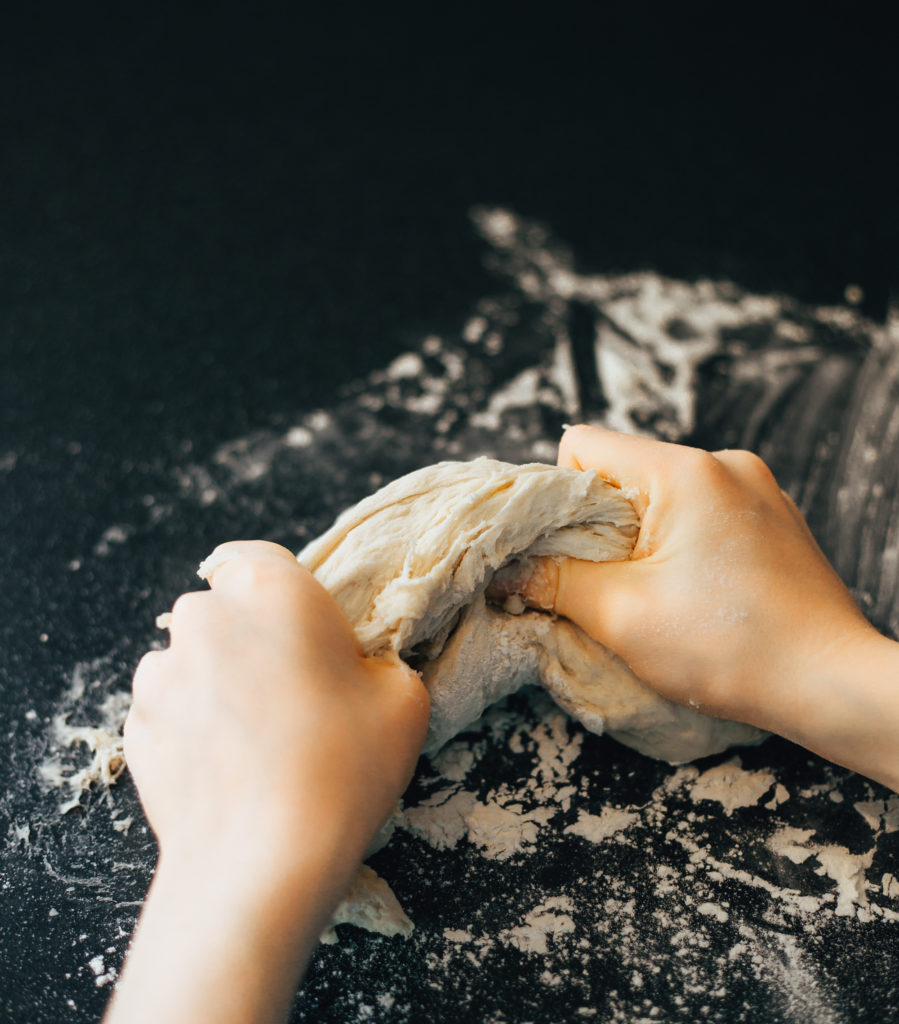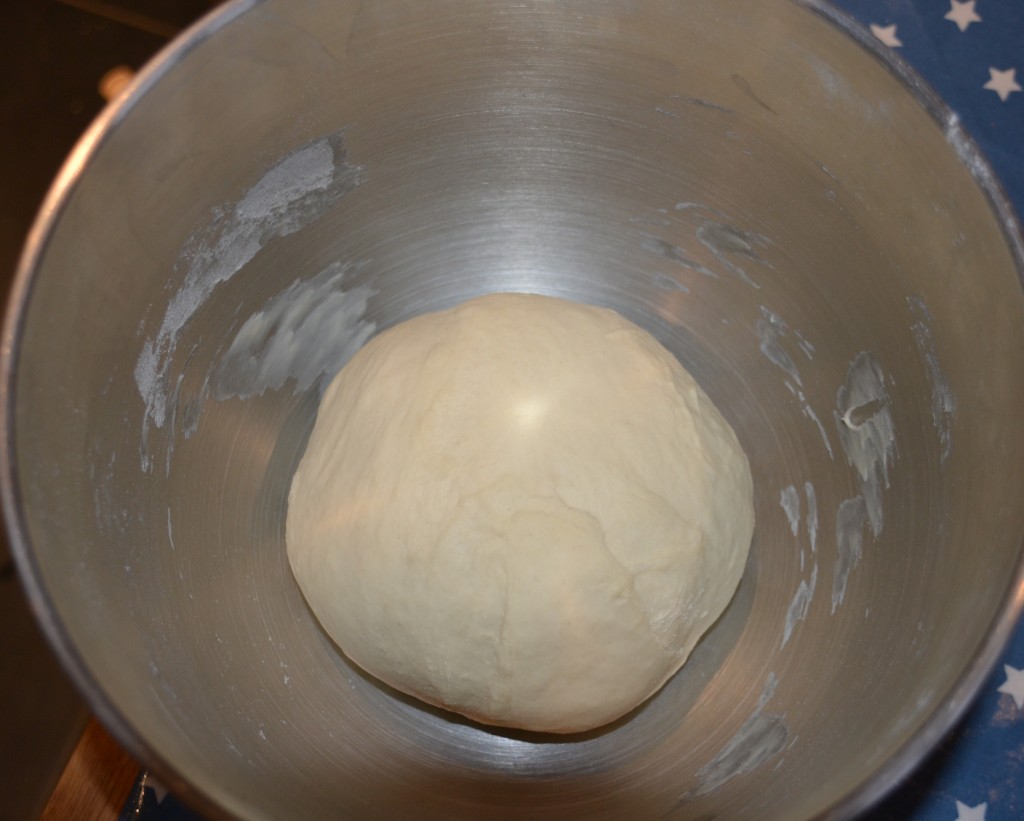 Leave it somewhere warm, we left ours in the airing cupboard for about an hour. Look how much it increased in size.
Once risen, knead the air out of the dough again and roll it out to make your pizza bases.
We turned our pizza into a plant cell model. The green peppers are chloroplasts!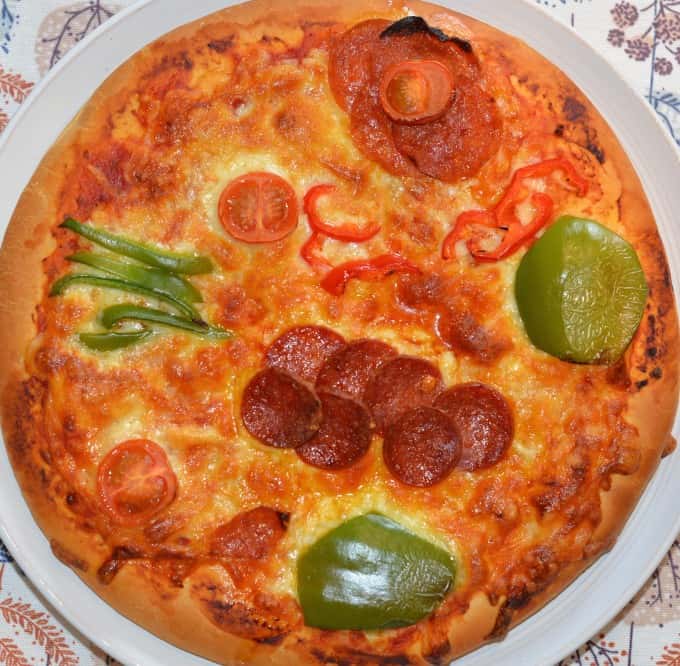 More Yeast Experiments
Did you know you can use the power of yeast to blow up a balloon? First blow up the balloon and let the air out. Pour a packet of yeast, warm water and a tablespoon of sugar into a small bottle and quickly pop the balloon on top. Give the mixture a shake and you should find the balloon blows up thanks to the carbon dioxide gas produced by the yeast.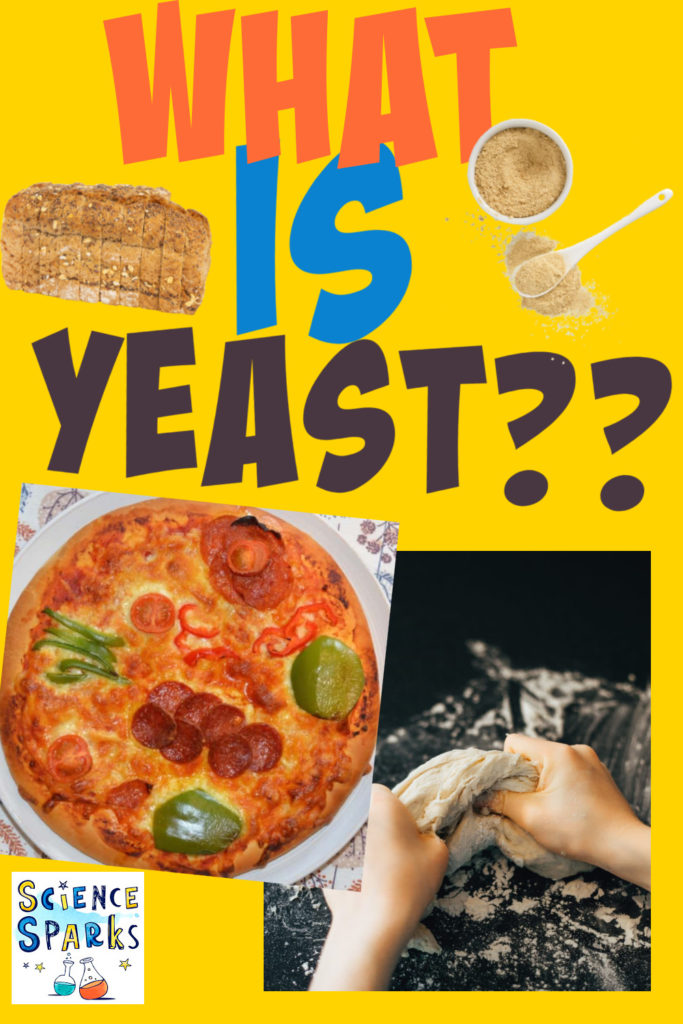 Last Updated on June 16, 2021 by Emma Vanstone